1 February, 2023 | Carp | Angler Blogs | Articles
0 Comments
Horton Church Lake: Ian Russell's Diary January 2023
Ian kicks off 2023 by heading to his favourite Horton Church Lake and targeting an unlikely swim. Can he catch from it though? He also addresses a health issue before outlining his plans for the year…
Ian says…
Well it was always going to happen.
The cold freezing weather is what I'm referring to but before that arrived, I did manage a couple of trips out to my chosen winter venue – Horton Church Lake.
My first couple of nights resulted in no carp, even after moving a couple of times…however, I did spot quite a lot of bubbling and a single carp show in a quiet corner as I was packing away. As the saying goes, 'loose lips sink ships' so I told no one and returned a couple of days later.
I had a good look around the lake before sitting in the aforementioned area and watching the water for a good while. Sure enough, and at around the same time as the other day, about five sets of bubbles started rising to the surface. BOOOOOOOM!
The choice was made and I quickly set up the rods, all of which were armed with size 4 MCS Ronnies with either 12mm Pineapple & Banana pop ups or plastic corn. Large doubled-over PVA bags of my favourite CompleX-T pellets were attached and a simple underarm flick with each rig followed. All was set.
I'd doubled over the PVA mesh to counteract the depth of water which is around 16-feet-deep in this area.
Whilst setting up the Magnum 100 bivvy my ole mate Vince wandered down and was somewhat shocked as to where I was setting up as he did mention (as far as he was concerned), that the swim had never done a cold water carp. Oh well, I'd do a night in there and see.
The bubbling to be fair had ceased the second I'd placed the rigs but that didn't mean they had done the off. My thoughts were later confirmed at 11am when the middle bobbin slammed into the rod and I was playing my first carp of 2023!
I could see it twisting and turning in the clear deep water and that it was a good fish which done absolutely nothing for my nerves lol.
Before too long it was gulping air and the prize was mine. I could see it was likely a 30-plusser so I gave Keith a call to do some pics for me. It turns out it was stocked about 2 years ago at a low double but was now looking a healthy 31lb. These home grown RK fish are simply incredible! A beautiful scaley mirror was soon released back into its home and all settled down again.
Vince came wandering down and just burst out laughing when he saw all the wet carp care kit on the grass!
I stayed the night in this corner and was going to pack up and go home when Graham who had just spent 48-hours in the Salt Circle swim came passed with a fully loaded barrow. He had had a couple from what was this winter's most consistent swim and unbelievably, no one was following him in.
Now, on a lake like Horton, if a carp blows one bubble in your swim a line of buckets appear behind you, so this was surely a sign I need to move lol, so I installed myself in the recently vacated Salt Circle.
I know this swim well having had the odd carp from it over a few trips In year's past. In fact, I had my largest Church carp to date from here a couple of years back – Spotty at an incredible 48lb 10oz.
I knocked up a whole bucked of XL Sweetcorn, Frenzied Hempseed and Spicy Shrimp and Prawn crumb with a whole bottle of the same liquid additive in it and left it to sit for a couple of hours whilst sorting my kit out and popping to the Co-op for supplies.
Come late afternoon, half the bucket was deposited on my chosen area and the same rigs as the night before. Two had 12mm Pineapple & Banana pop-ups on and the other, plastic corn. I fished these as closely together as I could.
At 7pm the left rod tightened up and for a few fleeting moments I was attached to what felt like either a very small carp or a tench before the hook pulled. Oh well, at least the bait was attracting some fishy attention! Then the rain started and kept up all night and all the next day. The swim was like a swamp with everything covered in mud and it was playing havoc with my OCD.
Rain or not, mid afternoon I put the other half of the bait bucket out and new fresh rigs on each rod. Early evening, the rain took a break and the same rod was away again. No mistaking this was a more serious carp as it ploughed up and down the deep margin picking up both of the other lines and creating a right old mess.
Eventually a lovely scaley mirror along with masses of braided line was scooped up. I lifted her out and shot a load of self takes of a beautiful 26-pounder before returning her to her watery world.
Now I had three massive bundles of our Carp Spirit 4D braid to sort out and to make matters worse, the rain decided to return. It never rains, it pours…and all that!
So all was reset and the rest of the trip remained quiet. That was me off home as I had a Total Carp Feature at Doddington Lane Pits the next day…
This was spent in 50mph winds on an open bank, but it went well and all held firm. Whilst at Doddington I received an NHS call that I had been waiting over a year for and was booked into Hospital the day after I returned home for a Hernia operation.
Knowing this would put me out of action for a couple of weeks, I set about moving work dates around and informed Daryl, my boss at Dynamite, about the situation. As expected, Daryl was awesome and just said take it easy and get back at it when you can. What a gentleman!
The hospital I was at was Ashford and with Debbie dropping me off at 7am the very next morning, I was left at the mercy of the lovely nurses and a very comical Scottish surgeon. I'm glad to say all went well and I walk like Ozzie Osborne for a few days. No leaping about like carp fishing's version of Peter Pan for a couple of weeks sadly!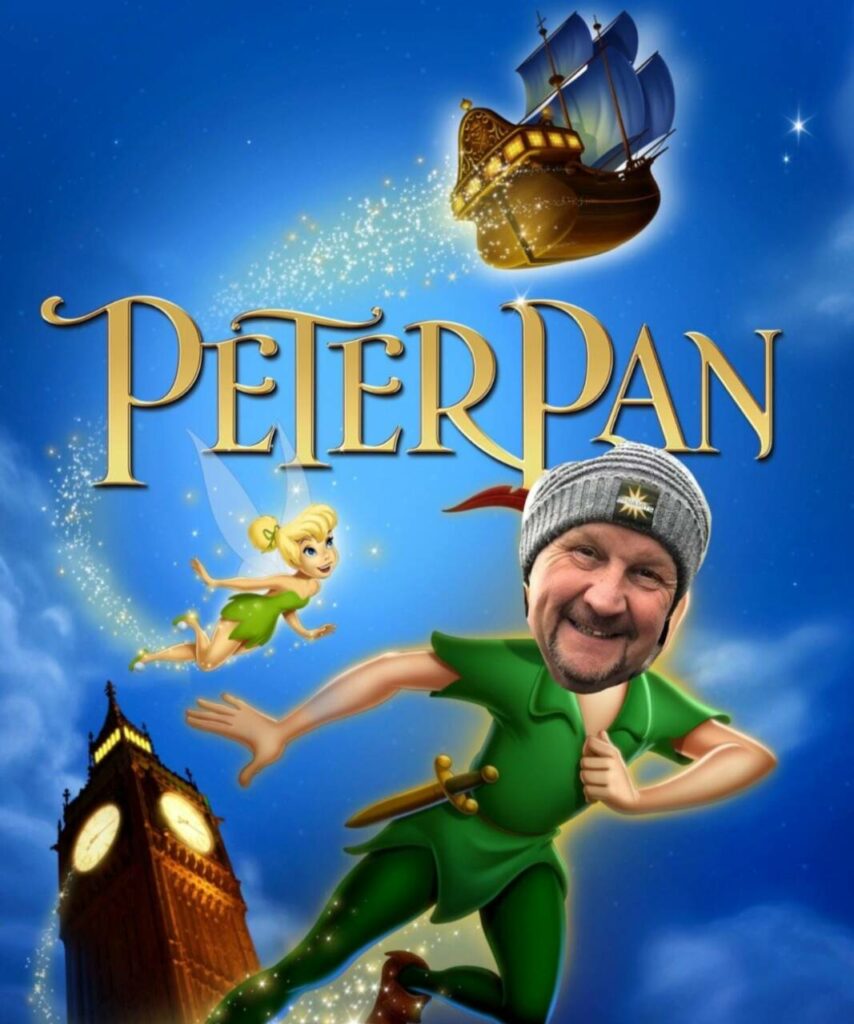 But with the Baltic weather arriving and most lakes getting a lid on them, it helped me out anyway.
Now for the year ahead: myself and Steve Coe have an exciting filming schedule involving a lovely Oxfordshire Syndicate venue, I have mine and John Flewin's 4x seasons carping to resume as well as my monthly Total Carp work, various charity fish-ins and a couple of European trips. No to mention a long overdue family holiday in the sunshine.
As per every year, my diary fills up with workload very very quickly. We also have the Big One Farnborough show coming up and will be displaying all our new Carp Spirit Bivvy Range. if you are attending please pop over and say hello.
Until next month – Ian Russell