6 June, 2023 | SAS Catches | Carp | News
1 Comments
April/May SAS Competition Winners 2023
Our Sponsored Angler Search competition is back with a bang as we invite you to have a shot at becoming a Dynamite team member in the 2023/24 season. We begin by selecting our top three catches in
the

months of April and May and thanks to the volume of reports emailed in by you, the public, we've certainly had our work cut out deciding who places on the podium! Ultimately, we have come to a decision and the results are as follows…
Scooping up the first place spot and the £100 RRP Dynamite bait voucher that comes with it is Nathan Gray who slipped his net under six stunning carp from his local park lake that's is choked with weed. To get around the weed situation, he fished a handful of whole and mulched 12mm Monster Tiger Nut boilies so that his bait didn't fall through the gaps in between and the ploy paid off tremendously. Amongst the carp that he caught were two special mirrors of 31lb and 27lb 5oz. Congrats Nathan!
Finishing in second place was Robbie Patrick who banked a super distinctive common of 25lb 6oz from an ultra low-stocked lake in the Nene Valley. Pre-baiting a spot with CompleX-T boilies was key in gaining the resident carp's confidence and when it came to the session, a blowback rig including a CompleX-T Hard Hookbait with a matching pop-up topper matched-the hatch a treat and was enough to fool this fine specimen. Robbie scoops up a £60 RRP Dynamite bait voucher for his efforts!
Last but not least was Kevin Woolcott who slipped his net under a new lake record when a 38lb common picked up his double 12mm Monster Tiger Nut hookbait. Targeting his syndicate water on the Suffolk/Cambridgeshire border, Kevin first introduced a helping of Hemp, maize and a handful of matching boilies tight to his margin line before laying his hookbait over the top. The result was a common of epic proportions and a new personal best to go alongside the lake record! Congrats Kevin! For placing third, Kev win a £30 RRP Dynamite bait voucher.
Like always, all catches submitted will contribute to each angler's stake in the SAS competition. Who will follow in Matt Heath's footsteps and take this season's crown and win a place on the team?
1st Place (£100 RRP bait)
Name: Nathan Gray
Fish: 31lb and 27lb 5oz mirrors
Venue: Park Lake
2nd Place (£60 RRP bait)
Name: Robbie Patrick
Fish: 25lb 6oz common
Venue: Nene Valley Lake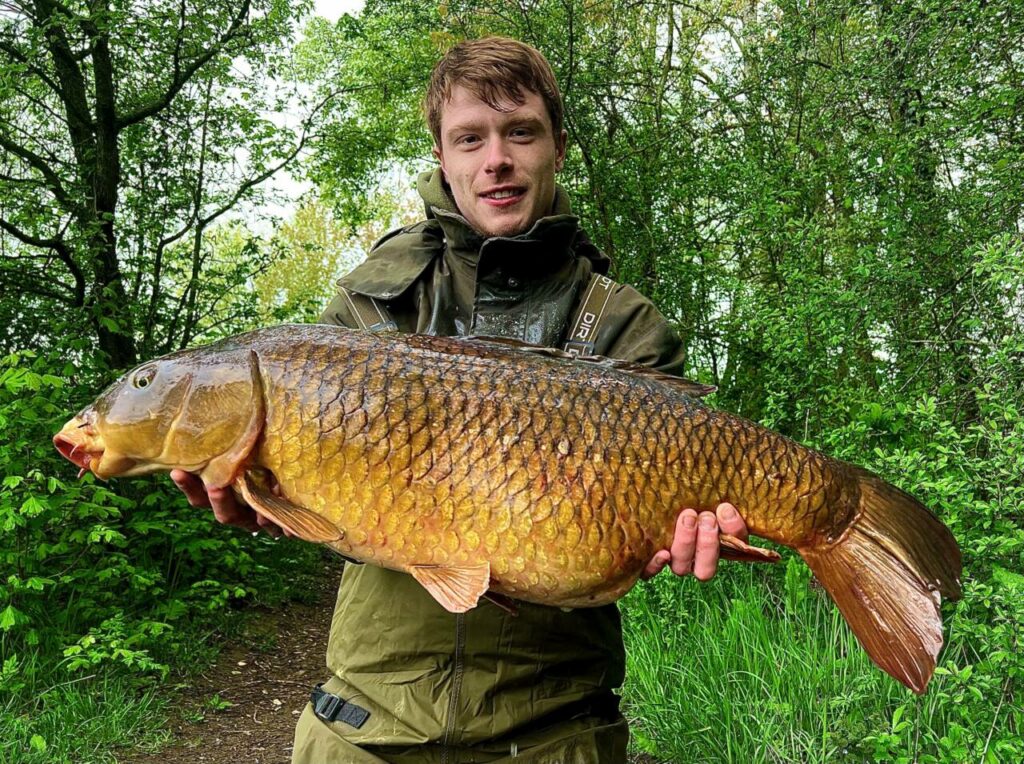 3rd Place (£30 RRP bait)
Name: Kevin Woolcott
Fish: 38lb common
Venue: Suffolk/Cambs Syndicate