0 Comments
February/March SAS Competition Winners 2023
THE time has almost come to crown our champion in the 2022/2023 Sponsored Angler Search competition but first, we have February and March's SAS winners to announce! With heavy snowfall and freezing temperatures making fishing difficult for thousands of anglers in February, we've decided to combine February's and March's catches to allow for the catch pool to build up. So without further ado, here are our SAS winners for February and March!
It will come as no surprise that 20-year-old carper Alfie Clarke scoops up the first place position this time around with his capture of an outrageous common carp going 45lb 8oz. What made this catch so special is that it was caught during a social for his birthday over at Baden Hall Fishery and smashed his previous PB by more than 15lb.
Alfie fished a 15mm Pink Hit N Run pop-up over a bed of Sweet Tiger & Corn boilies soaked for a week in the matching Sweet Tiger & Corn Liquid Attractant and a little bit of Evolution Hemp Oil for good measure. Incredible stuff Alfie!
Despite the cold, Matt Heath continued his fantastic run of form on his Norfolk syndicate to snap up second place with the capture of a lovely dark common weighing in at 34lb 8oz.
After spotting a fish roll on an area patched with silkweed around 80 yards from the bank, Matt introduced a light scattering of Monster Tiger Nut boilie to the spot before depositing his rig the following afternoon – a single Fluro Pineapple & Banana wafter alongside a small mesh bag of crushed Tiger Nuts and MTN boilie crumb. The ploy worked a treat and resulted in a bite during just as day broke!
Last but no means least was SAS regular Dalton Wilding who added another fine Salford Quays common to his name in the shape of a 26lb 4oz specimen. The 22-year-old has had some great success using products from our Hit N Run range over the last 12 months and fished a 15mm pink pop-up on a spinner rig during his latest trip to bank this fine fish. Congrats Dalton!
So that's your lot! Keep your eyes peeled over the next couple of weeks as we'll be deciding who will be our next sponsored angler!
1st Place (£100 RRP bait)
Name: Alfie Clarke
Fish: 45lb 8oz common
Venue: Baden Hall Fisheries
Bait: 15mm Pink Hit N Run Pop-Up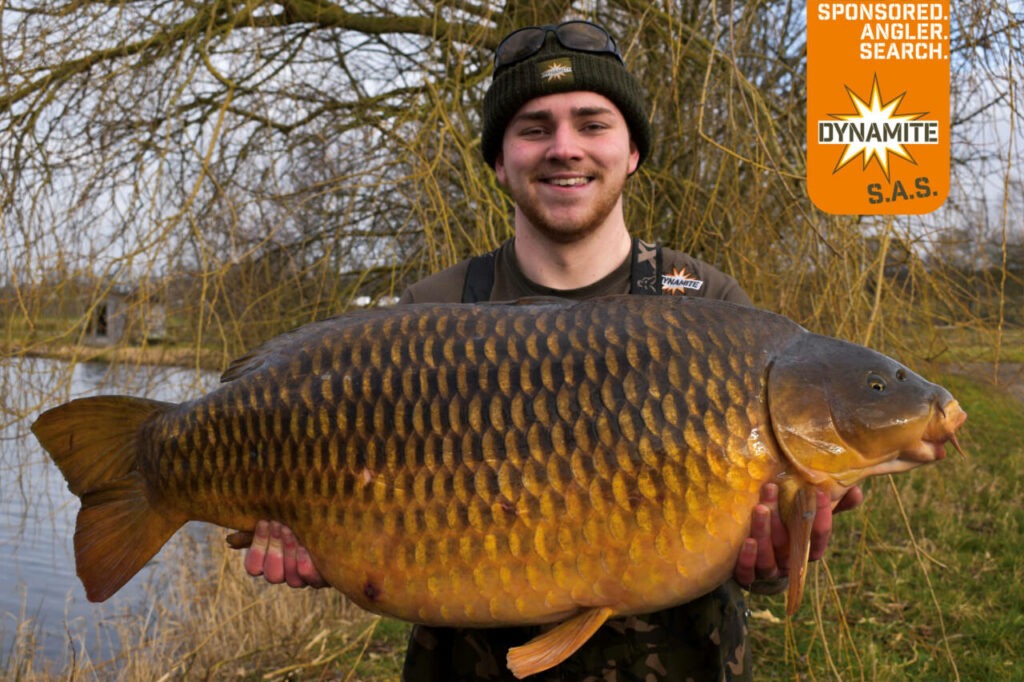 2nd Place (£6
0 RRP bait)
Name: Matt Heath
Fish: 34lb 8oz common
Venue: Norfolk Syndicate
Bait: Fluro Pineapple & Banana wafter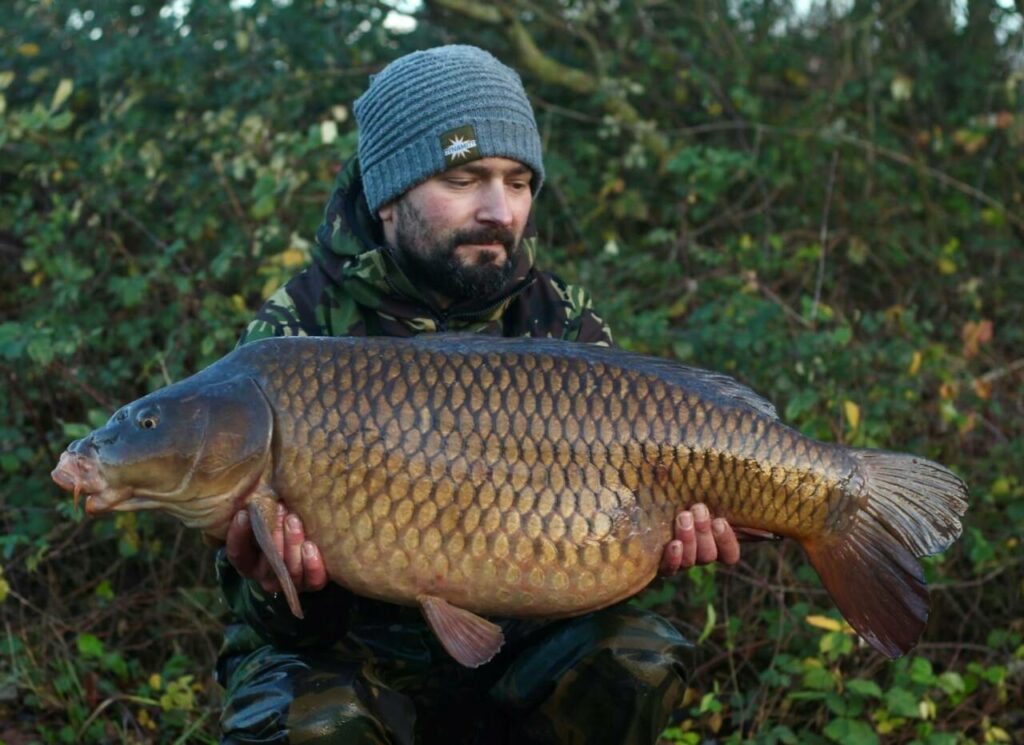 3rd Place (£30 RRP bait)
Name: Dalton Wilding
Fish: 26lb 4oz common carp
Venue: Salford Quays
Bait: 15mm Pink Hit N Run pop-up