8 September, 2023 | SAS Catches | Carp | News
0 Comments
August SAS Competition Winners
The time has come once again to pick our winners for another month of fishing in our SAS Competition! Weather conditions improved significantly for much of the UK with near 30-degree temperatures recorded towards the end of the month but that didn't stop a lot of carp anglers from venturing across the channel to target huge fish in France!
That's exactly what our first place winner Peter Stewart did where he ended up slipping his net under a giant common of 51lb!
Targeting Petit Pretre (Little Priest Lakes), Peter fished a combi rig with a glugged 20mm Hot Crab & Krill Hard Hookbait match-the-hatch style over a bed of 15mm and 20mm matching boilies that he'd deposited at 80 yards tight up to a reed-lined margin.
Congrats Peter – you win a £100 RRP bait allowance for your efforts!
Taking the second-place spot again this month was Kieren Clements who banked himself a superb 33lb mirror from Linear's St Johns Lake.
Kieren told us: "I turned up and it was as busy as ever, but I'd spotted some fish cruising and topping down one end of the lake and with a few days at my disposal I decided to move on them as soon as I could.
The next day I got into a peg that I'd seen the fish in although nothing was coming out. To me this meant sticking the Spomb in the bag and getting the zigs out, so I got 3 zigs soaked in a mix of CompleX-T liquid, Hot Crab & Krill Liquid and Tuna Evolution Oil. During the next 48 hours I had six bites and landed five, with the biggest being this tank at 33lb. Right result!"
Kieren receives a £60 RRP allowance for his efforts!
Last but not least is the third place position and this was snapped up by 2022/23 runner-up Dalton Wilding who banked a sublime 33lb 8oz common from an undisclosed French lake.
It was the largest of a string of fish banked by the Manchester-based carper who had to contend with big beds of weed when playing his fish to the net. Whilst a few fish were claimed by the weed, he was still able to bank a considerable number of stunning fish – all of which came to Pink Hit N Run and Hot Crab & Krill pop-ups over beds of Marine Halibut pellets and Hot Crab & Krill boilies.
Dalton scoops up the £30 RRP bait allowance prize for third place!
Like always, all catches submitted will contribute to each angler's stake in the SAS competition. Who will follow in Matt Heath's footsteps and take this season's crown and win a place on the team?
1st Place (£100 RRP bait)
Name: Peter Stewart
Fish: 51lb Common
Venue: Little Priest Lakes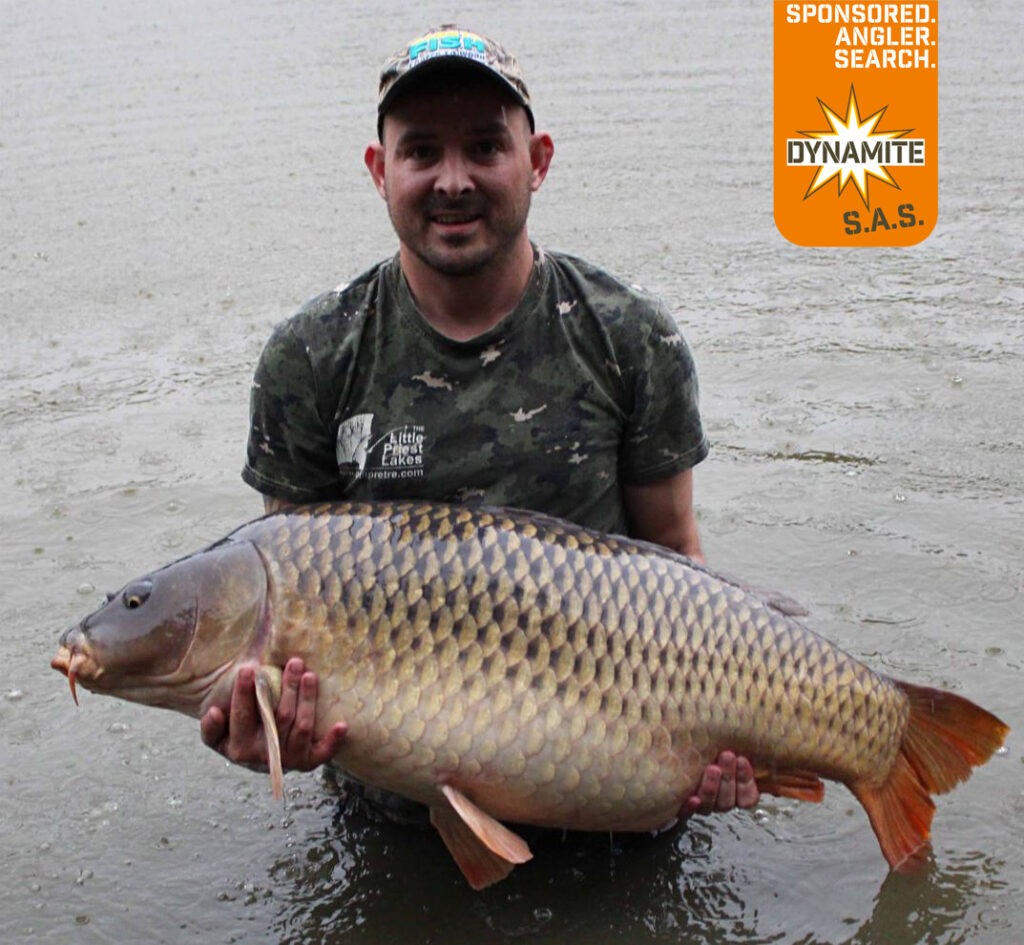 2nd Place (£60 RRP bait)
Name: Kieren Clements
Fish: 33lb mirror
Venue: St Johns Lake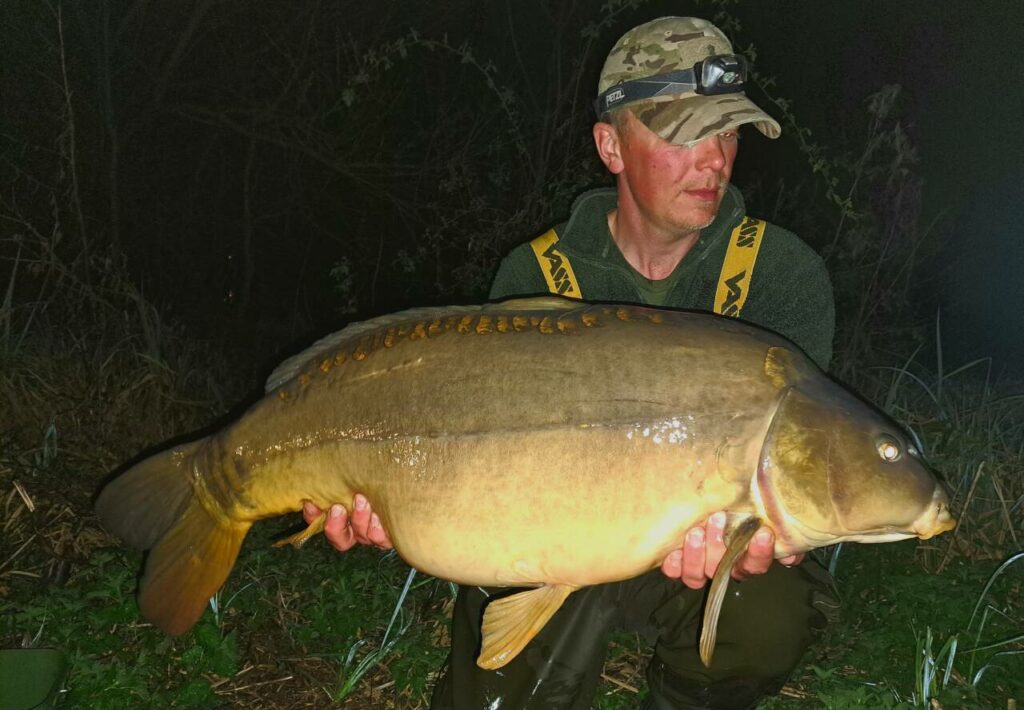 3rd Place (£30 RRP bait)
Name: Dalton Wilding
Fish: 33lb 8oz Common
Venue: French Lake