17 July, 2023 | Carp | Articles | News
1 Comments
June SAS Competition Winners 2023
The time has come to announce our SAS Competition winners in another month of carp fishing! There are some familiar faces featuring on the podium this month with April/May's first and second places securing the same positions yet again!
Taking first place was Nathan Gray who banked another trio of incredible fish from his syndicate lake using just a single rod! After walking a lap of the lake to find a spot to fish, he eventually noticed some carp lumping out and quickly tied a helicopter rig, slipped on the waders and deposited his rig as close to the feeding fish as he dared.
Within minutes the rod was away and he was playing his first mirror of the trip followed by a gnargly old fish of 28lb and ounces on the very next cast! A short while later, his tactics worked again, this time one of the lake's rarest residents called 'The Unknown' picked up his bait and what a fish it was at 31lb 6oz! All of Nathan's fish came to a trimmed-down 12mm Monster Tiger Nut Red-Amo-soaked boilie over matching boilies, corn and tuna.
Nathan wins a £100 RRP bait allowance for his efforts!
Securing the second place position and the £60 RRP bait allowance that comes with it was Robbie Patrick thanks to the capture of a 24lb 12oz common from the same ultra low-stocked Nene Valley lake where he caught a 25lb 6oz common from just a month prior.
This fish took a CompleX-T bottom bait fished on a withy pool rig placed no more than a foot away from the margin over a bed of matching boilies!
Robbie told us: "Pre-baiting seems to be the key on this lake as they are very hard fish to catch. More often than now, they usually just ignore your rig and go for the naturals.
CompleX-T is my go-to boilie choice and has been since it was released!"
Taking the final spot on the podium with a beautifully distinguished Northern Irish common of 29lb 2oz was Steven Thomas.
He fished on the bottom with a solid bag of Monster Tiger Nut pellets with the matching stick mix alongside a handful of 15mm Hot Crab and Krill boilies to produce the take! Steven scoops up a £30 RRP bait allowance for this catch.
Like always, all catches submitted will contribute to each angler's stake in the SAS competition. Who will follow in Matt Heath's footsteps and take this season's crown and win a place on the team?
1st Place (£100 RRP bait)
Name: Nathan Gray
Fish: 31lb 6oz mirror
Venue: Park Lake
2nd Place (£60 RRP bait)
Name: Robbie Patrick
Fish: 24lb 12oz Common
Venue: Nene Valley Lake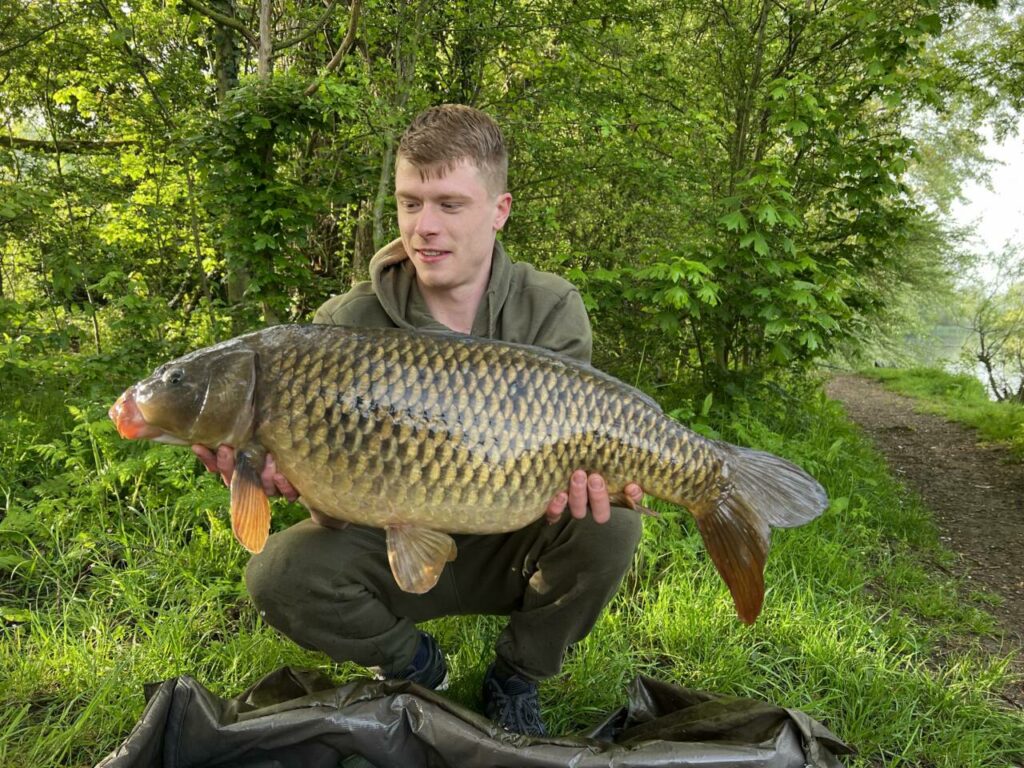 3rd Place (£30 RRP bait)
Name: Steven Thomas
Fish: 29lb 2oz common
Venue: Northern Ireland Syndicate