5 October, 2022 | SAS Catches | Carp | Articles | News
0 Comments
September 2022 SAS Competition Winners
SEPTEMBER is one of the best months to target carp as the long, hot days of summer give way to cooler conditions and the carp begin to pack on the pounds ready for autumn and winter. As a result, the submissions towards out SAS Competition rose considerably in comparison to August! After careful deliberation, we've managed to select our top three for the podium…
It was a close call when it came to picking first place but it's Michael Edwards who pockets the £100 RRP credit prize in our September SAS Competition with a 36lb beauty.
Fishing 14 wraps out towards a plateaux, the 28-year-old laid out an appetising spread of Frenzied Tiger Nuts with his throwing stick before placing his slip-d-rigged Monster Tiger Nut Hard Hookbait over the top to draw the bite. Congratulations Michael!
Taking the second-place spot for September was day-ticket carp angler Jason Griffiths who banked one of the largest carp at Clayfields Fisheries in the shape of a 41lb common.
Jason went down the match angler's route and baited an island with Marine Halibut Method Mix regularly before casting his 21mm matching pellet over the top.
Products from our Squid & Octopus range helped Mark Watkins achieve third place this month with the capture of six carp topped by specimens of 37lb 2oz and 32lb 8oz.
After identifying some fishable spots with a lead on a new water, he fished a PVA bag approach containing Marine Halibut pellets, Monster Tiger Nut Stick Mix and powdered Squid & Octopus boilies – all of which was injected with the matching Squid & Octopus Liquid. You guessed it…his hookbait was a Fluro Squid & Octopus wafter.
Last but not least is our Junior winner Jenson Hodgkinson with a cracking 15lb common banked on a Monster Tiger Nut Wafter soaked in Sweet Tiger Liquid Carp Food.
The little lad is only 9-years-of-age but managed to Spod out his bait and cast his rig over the baited spot all on his own. Good job Jenson!
As always, all the month's catches count towards our yearly prize. Who will follow in Jake Waterman's footsteps and take this season's crown? Submit your monthly catches towards our competition and it could be you!
1st Place (£100 RRP bait)
Name: Michael Edwards
Fish: 36lb Mirror
Venue: W Midlands Syndicate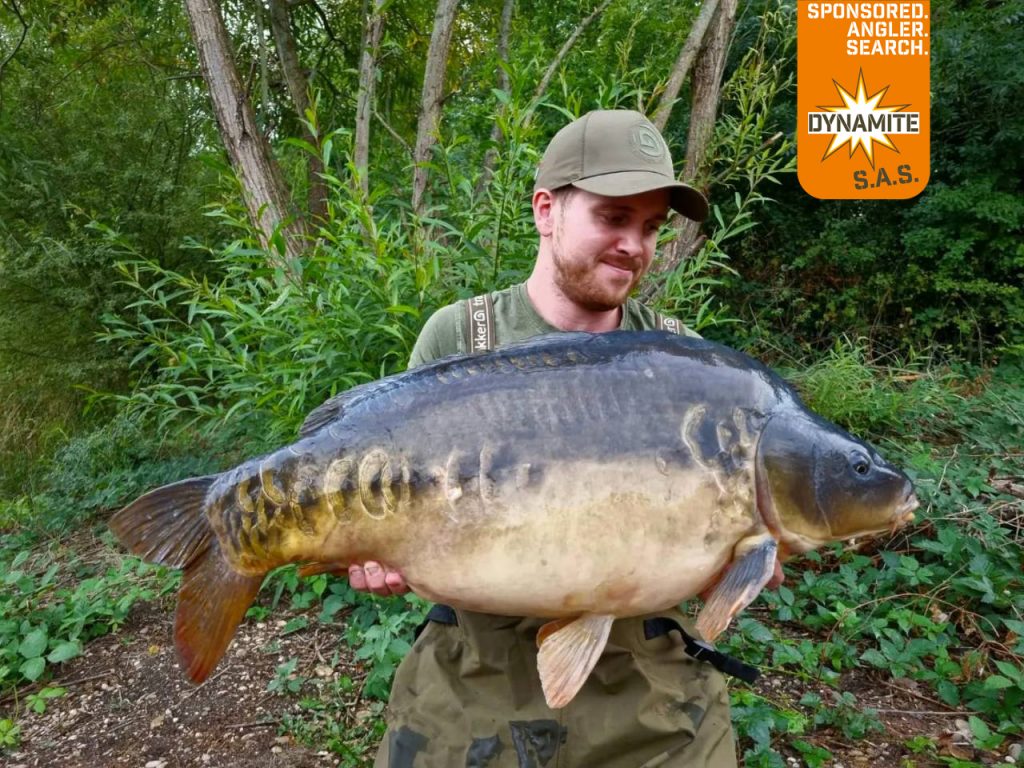 2nd Place (£60 RRP bait)
Name: Jason Griffiths
Fish: 41lb common carp
3rd Place (£30 RRP bait)
Name: Mark Watkins
Fish: 37lb 2oz and 32lb 8oz
Venue: Undisclosed Lake
Junior winner (Bait Bundle)
Name: Jensen Hodgkinson
Fish: 15lb Common Carp
Venue: Pegasus Lakes