25 October, 2021 | Match & Coarse | Angler Blogs | Tips | Articles
4 Comments
Tony Gibson's 16lb 2oz River Trent Barbel
Top specimen hunter Tony Gibson recalls a superb session on the River Trent where fishing away from the crowds helped him bank an incredible barbel that made the front cover of Angling Times! In his extract below, you'll find out the baits, rigs, tactics and tackle that he uses to help catch barbel time and time again from big rivers…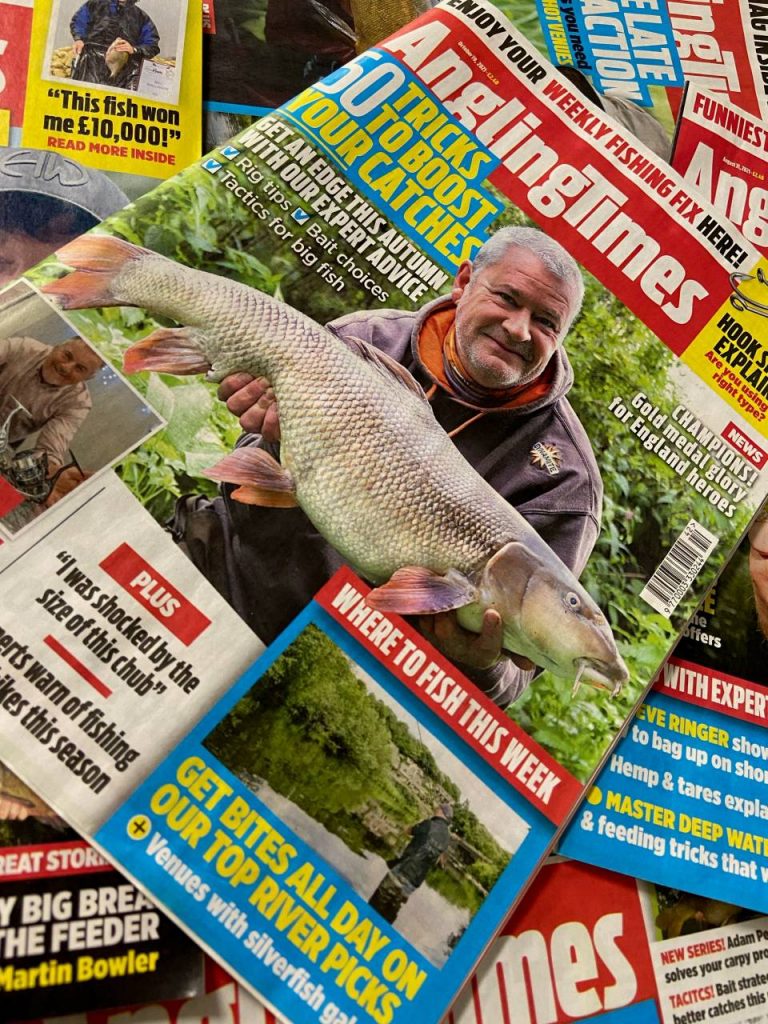 I've dabbled with barbel on the Trent over recent years without really making a concerted effort, but this autumn I fancied making more of an effort to try and catch something big from the river. I didn't want to target the main busy areas with the regularly caught big barbel and decided on a couple of areas that had potential for a big fish, but without the crowds.
Fortunately my timing has been good, with some rain helping to add some well needed water and colour to the river on my previous visit, resulting in a couple of 'doubles' to 12lb 4oz. Keen to make the most of a favourable forecast, I was back to the river just a few days later.
With the river still rising and with heavy rain forecast overnight, I chose a swim where the main current pushed out towards the far bank, giving me the chance of better presentation and less issues with drifting weed and debris that would likely be a problem with the rapidly rising water levels.
I fished two rods. The upstream rod with a big feeder, introducing a mixture of pellets and groundbait at the head of the swim. While the downstream rod was fished 'boilie only' a reasonable way downstream with a 4oz Carp Spirit "Arrow" lead that have a unique shape that holds on the riverbed better than regular shaped leads, but rises up quickly in the water, avoiding snags etc on the retrieve.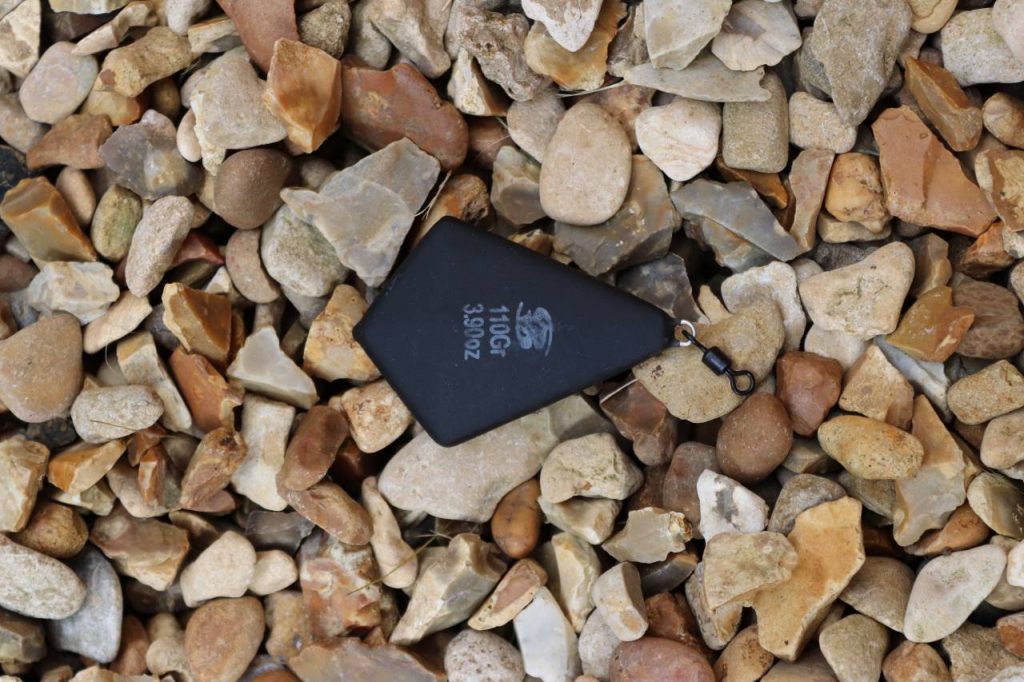 I kept recasting the feeder rod on a regular basis to get plenty of smell and attraction flowing downstream. I also recast the boilie rod regularly, attaching multiple PVA stringers of 15mm boilies on each cast to get a concentration of boilies down to the riverbed in the immediate vicinity of the hookbait.
I also started the session by catapulting out plenty of loose boilies, aiming to get a line of loose boilies running down from where my upstream rod was positioned, in a loose line down to the downstream rod position and a few more going even further downstream to hopefully help pull up any fish that might be lurking below my swim.
Early in the evening, the feeder rod, with a 14mm Dynamite CompleX-T dumbbell boilie hookbait, produced a nice roach of a 1lb or so, quickly followed by a bream. Then as a deluge of cold rain started the bites dried up again.
Strong winds and rain continued all night, with the rain quite torrential at times. However, I persisted in regularly recasting both rods, as I felt the conditions were good for a big fish. By first light the rain had stopped and I'd gone through about a third of a bucket of my feeder mix and nearly a kilo and a half of 15mm CompleX-T boilies.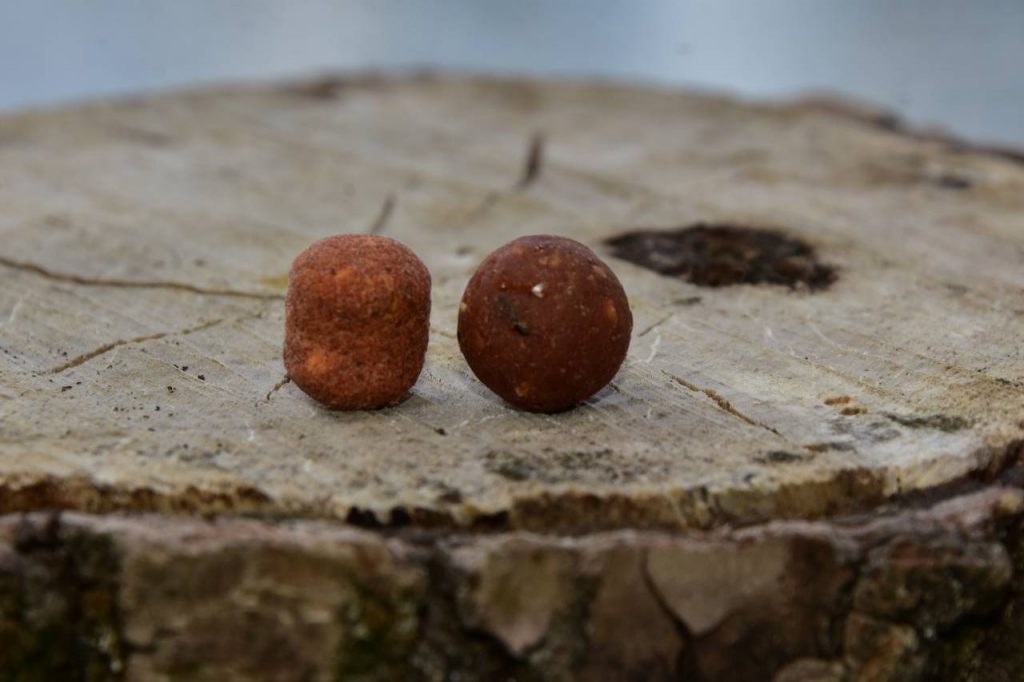 With the river now rising quickly, I knew that I could have to vacate the swim later in the morning, as the only place I could position the rods in the swim was on a bit of a shelf down the bank, that had started off well above water level, but was now only a few inches above it.
Suddenly the downstream rod with a 20mm CompleX-T hookbait was 'away' and I started to play what was clearly a good fish. This one was slowly plodding about, like the really big barbel tend to do, rather than the more energetic faster runs of the smaller fish.
As I was slowly able to draw the fish almost level with me, a leafy branch being swept downstream in the current snagged around my mainline and I now had the problem of trying to draw both the fish and the snagged branch back towards me against the strong current.
It was almost stalemate at times, but thankfully a large part of the branch snapped off and I was able to continue the fight in a more normal fashion and with much relief I was eventually able to bundle the fish into the landing net…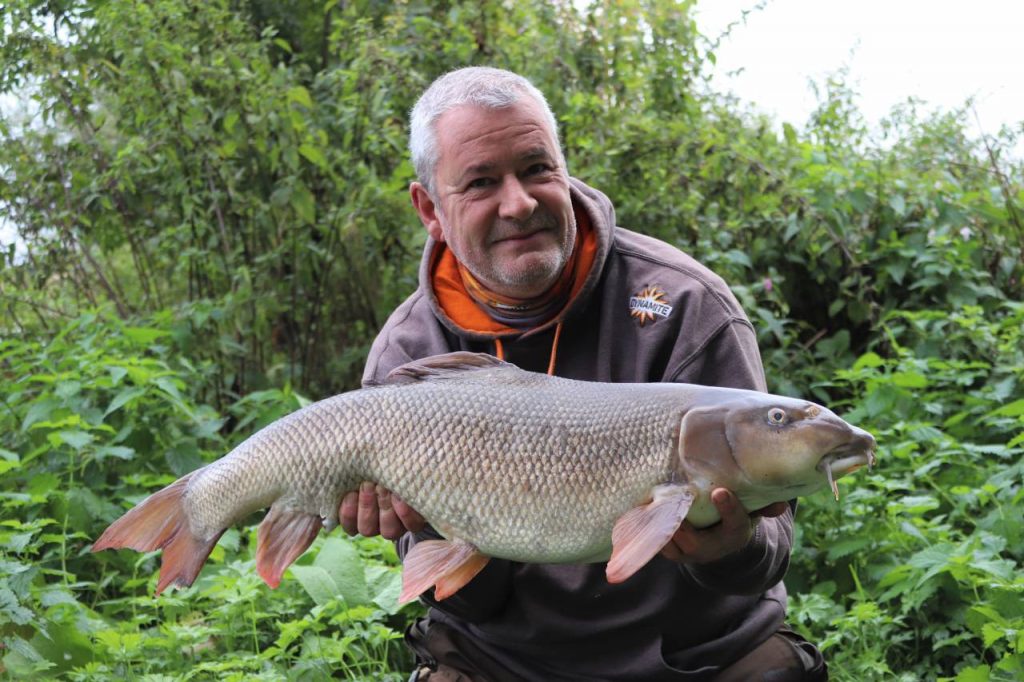 At 16lb 2oz it was an absolute corker and proof that if you're willing to walk that extra mile to avoid the crowds, some spectacular fish can be be caught.
Tackle:
12ft Carp Spirit 2.75lb tc rods
Daiwa Big Pit reels
(0.33mm) 21lb breaking strain Sufix Advance mono mainline
4oz "Fisky Feeder" / 4oz Carp Spirit "Arrow" lead – attached to Enterprise Tackle "Snag Safe" link clips.
Rigs: Feeder rod – 36 inches of Carp Spirit 20lb "Kameleon" coated braid, with the last 3 inches of coating peeled off, tied knotless-knot to a size 8 Carp Spirit Zig and Floater hook. Downstream rod – 36 inches of 20lb Kameleon tied to a size 6 Carp Spirit Boilie Beak Point hook.