22 April, 2021 | Match & Coarse | Anglers
5 Comments
WHEN it comes to catching big fish, Kent-based specimen hunter Daniel Woolcott is one of the very best. Over the last few years he's made a serious name for himself – notably for his run in the 2020/21 Drennan Cup and for being voted Angling Times' Specimen Angler of the Year. As you can see below, his PB list is nothing short of spectacular. We can't wait to see what he adds to it going forward…
Name: Daniel Woolcott
Achievements: 2016 Korum Cup runner up, 2020/21 Drennan Cup runner up, 2020 Angling Times Specimen Angler of the year.
Hometown: Biggin Hill, Kent
Occupation: Building Surveyor
Personal Bests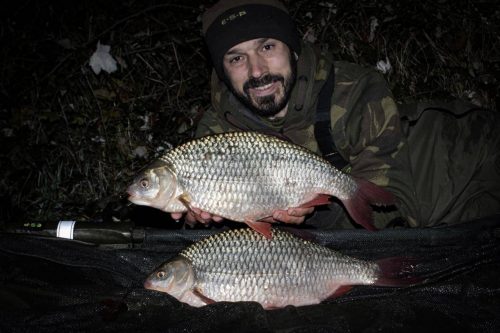 PB Barbel: 17lb 2oz
PB Tench: 12lb 6oz
PB Rudd: 3lb 10oz
PB Roach: 3lb 14oz and 4lb 2oz
PB Perch: 4lb 1oz
PB Eel: 6lb 4oz
PB Bream: 14lb 2oz
PB Grayling: 2lb 14oz
PB Crucian: 3lb 7oz
PB Chub: 5lb 11oz
PB UK common: 30lb
PB UK mirror: 32lb
Favourite boilie: The Source 14mm Dumbells
Most used rig: Being a multi species angler I use a variety of rigs to suit the situation but the rig I use most would be a short fluorocarbon hook link, set up helicopter style fished in conjunction with a feeder. Although I make slight changes to the rig depending on the species the basic elements and rig mechanics remain the same.
Favourite venue: The River Thames is my favourite venue. Every time you fish the Thames there is a chance of a very special fish and that element of the unknown excites me.
Fish you would most like to catch: I think a 3lb river roach would be the ultimate fish to catch. They are just so rare and I would love to get the chance to hold one.
Highlight of angling career: I have a few angling highlights that stick in my mind but if I had to choose one I would go with a spectacular rudd brace caught from a very tricky northern water. I managed to catch three rudd within a manic half hour feeding frenzy. The fish weighed 3lb 10oz, 3lb 1oz and 2lb 8oz. Another memorable angling moment would be catching a 12lb 6oz and 10lb 2oz brace of tench and a 10lb 12oz & 11lb 11oz brace of tench in consecutive years.
Aim in angling: My aim is to enjoy every moment, enjoy Britain's wildlife and catch some lovely fish along the way.
Top angling tip: Watch the water and locate the fish. Bait and rigs are one thing but if you're not on the fish you can't catch them.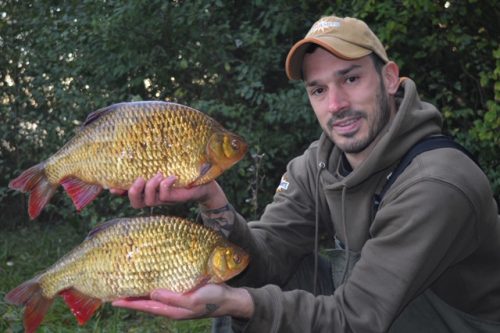 Scroll down for Dan's latest features and articles…