20 prosince, 2018 | Články | Kapr
0 Poznámky
Nativní překlad není k dispozici, chcete strojový překlad?
Dynamite's top carp fishing catches from 2018
Its been a cracking year for anglers using our bait, so we've decided to showcase some of our best photos from the year.. Why not vote for your favorite by commenting at the end of the article and be in with a chance of winning 5kg of Dynamite boilies of your choice in our exclusive web competition (see T&Cs below)
January
The year began with team member and star of our Social Sessions video series, Richie Leat tearing apart a Southern syndicate, banking three big forties in a session. While most other carpers across the country were blanking in cold conditions, the Wiltshire angler bagged the 43lb 'Scar Common' (pictured) in his tremendous haul of fish all taken on Monster Tiger Nut boilies fished over beds of Frenzied Hemp and SwimStim pellets.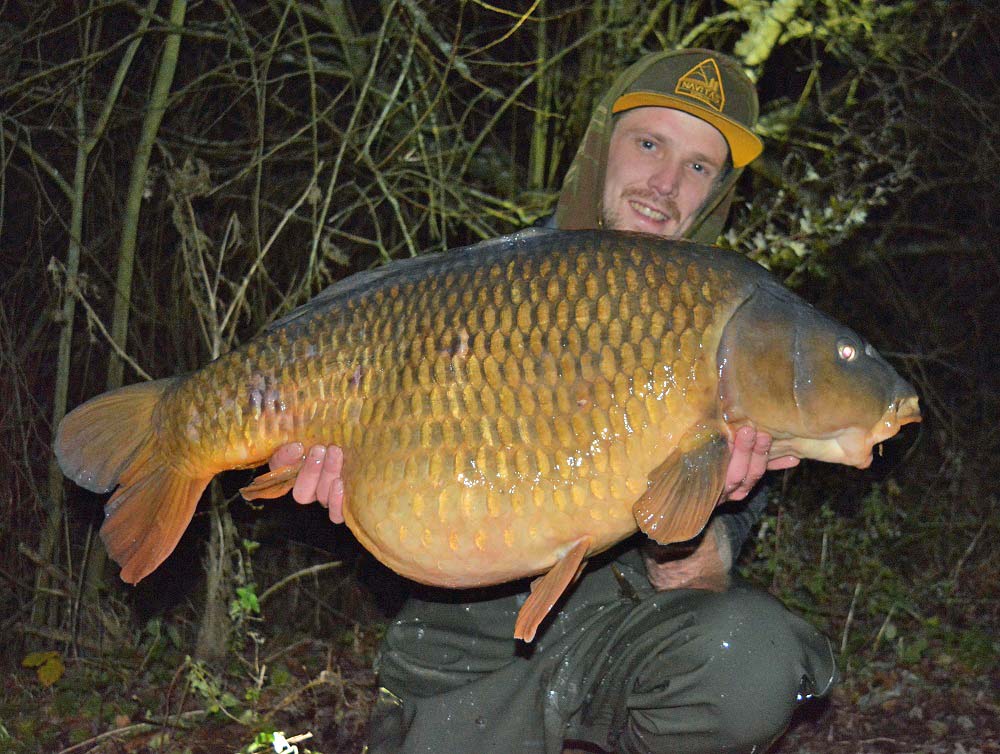 February
Pete Castle helped himself to a new personal best during a trip to Italian carping hotspot, Parco Del Brenta – a stunning 65lb common! Fishing in freezing conditions, Pete used our new Active Stick Mix and Monster Tiger pellets in a PVA bag.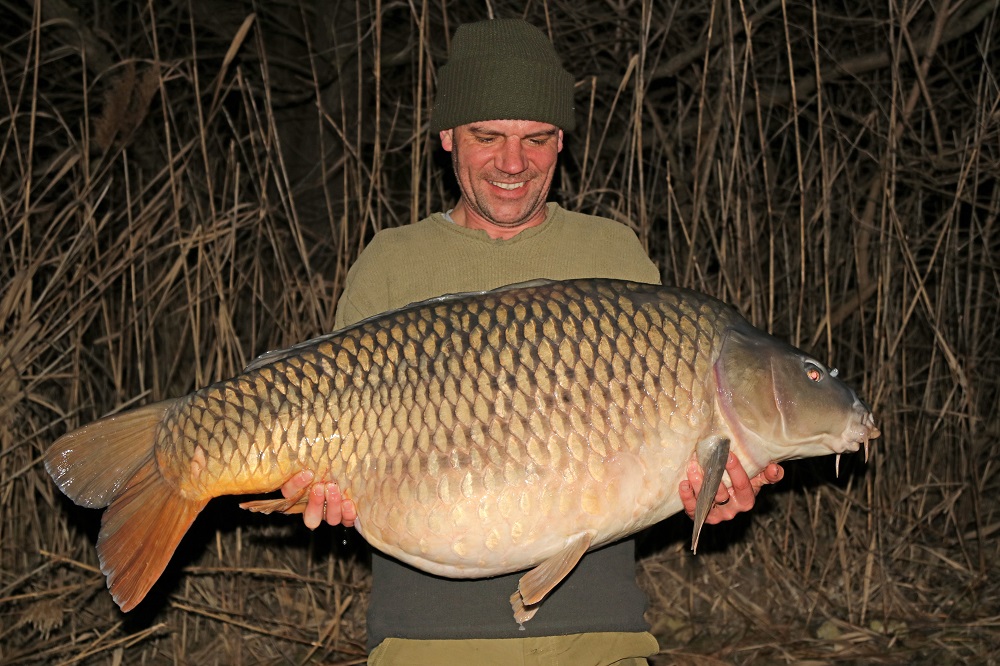 Just hours after joining the Dynamite team, Rob Hughes got straight into action using our baits, banking a 58lb winter beauty also from Parco Del Brenat. Rob tempted the specimen using one of our Pineapple & Banana Fluro pop-ups fished with a PVA bag of SwimStim pellets.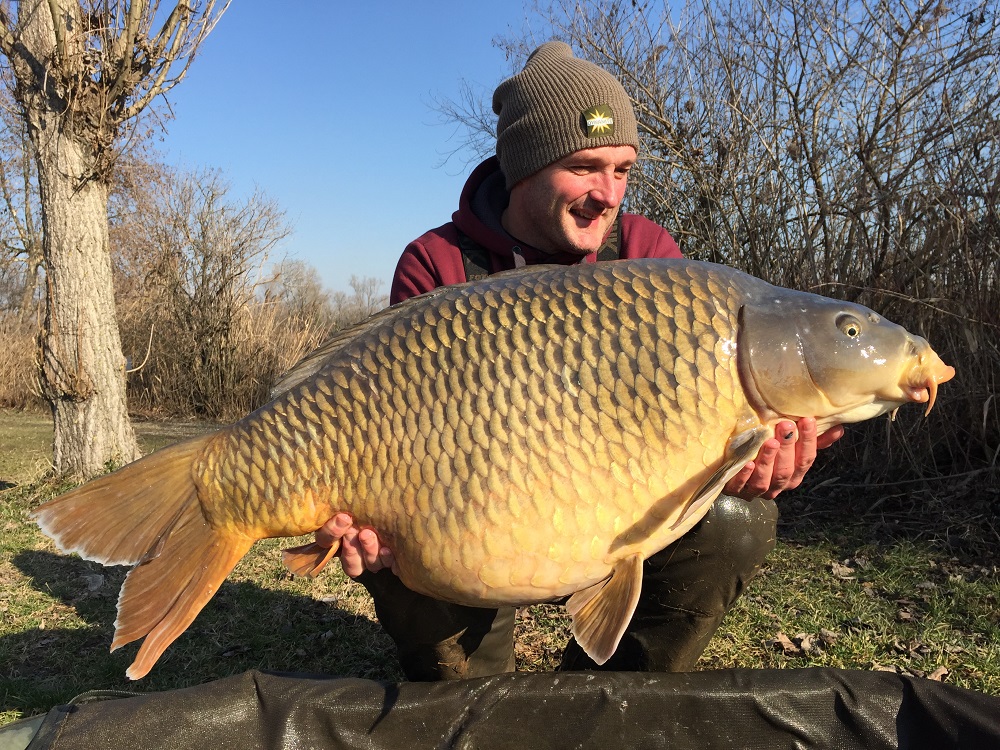 March
The winter continued into March but that didnt stop Ash Bailey and Monster Tiger Nut from doing the business with this 41lb torpedo. Ash baited a spot on his regular syndicate with our new Krill flavoured Frenzied Pulses and Particles along with Monster Tiger Nut boilies and some maggots before casting a pop-up over the top.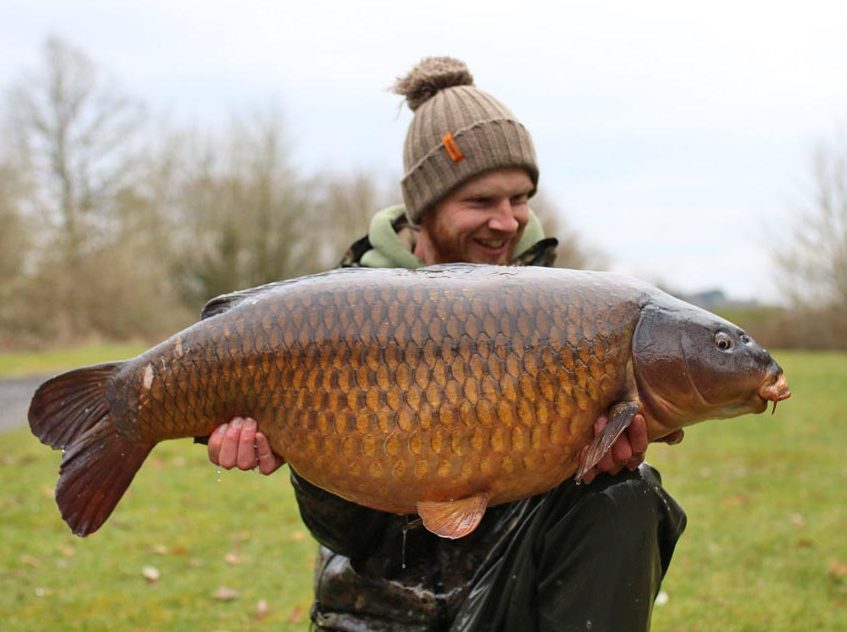 April
The carp in Orellana Reservoir in Spain seem to adore our Hi-Attract Squid & Octopus boilies as Spaniard, Brian Gonzalez will attest to after banking two of the water's biggest fish in April including this 23.4kg beauty using them..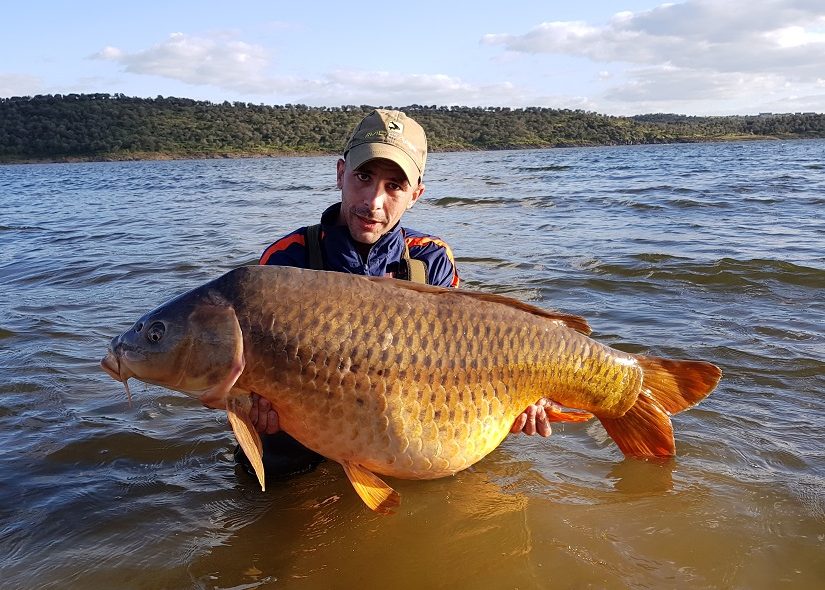 Carlitos Gomez got his spring campaign off to a great start when he banked this mammouth 23.3kg common carp on a fake tiger nut soaked in the Source Concentrated Dip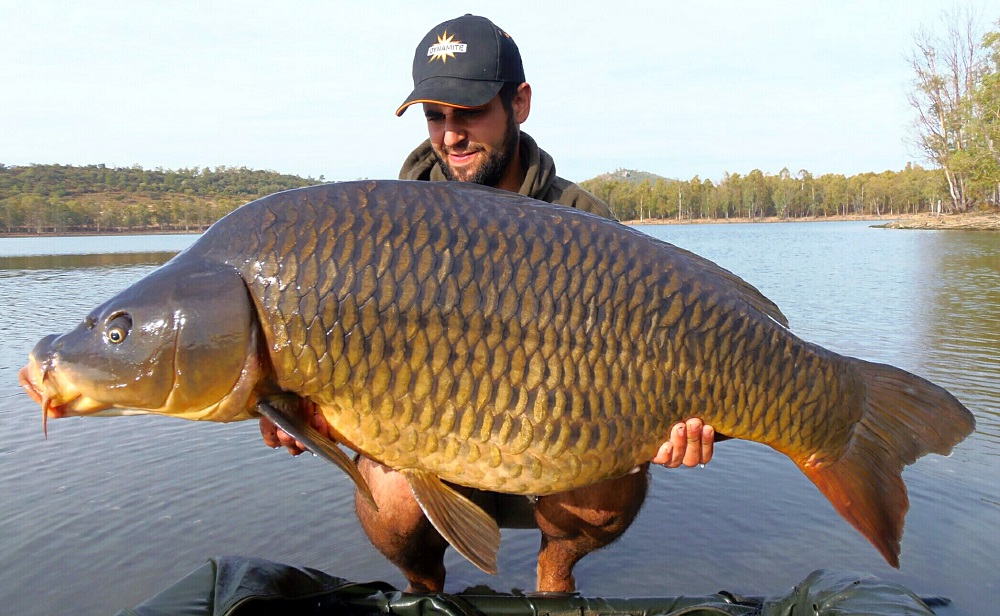 May
The French carping season got off to a great start with a number of big catches recorded on our baits. Team member Claudia Darga smashed her own PB during a visit to France's St Cassien with this 54lb 7oz beauty, tempted on a Monster Tiger Nut pop-up paired with a Frenzied Chilli Tiger Nut.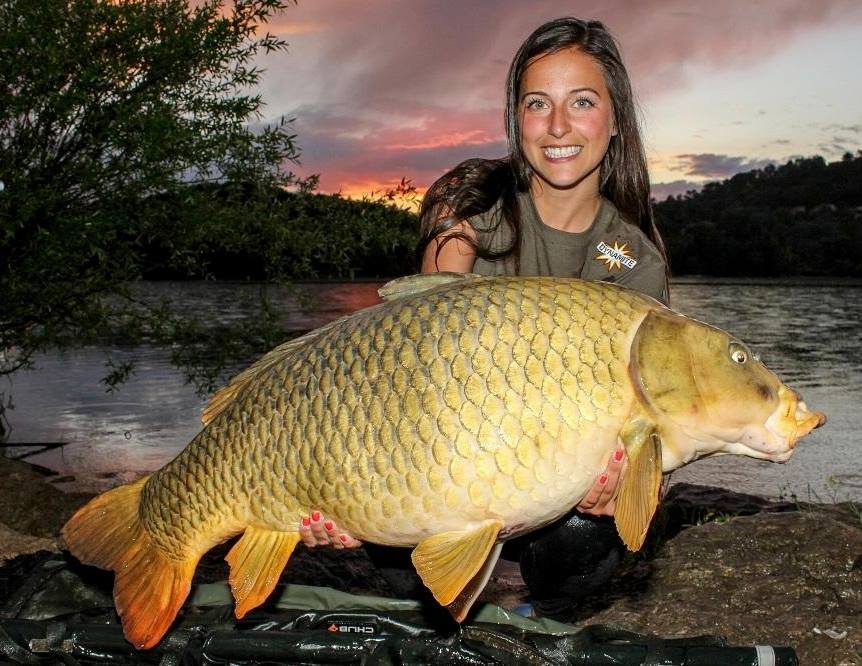 Red Amo helped UK carp angler, Peter Murphy bag the fish of a lifetime in the form of this 72lb Croatian whacker from Sumbar Lake. Pete tempted the monster using a 18mm Monster Tiger Nut Red Amo boilie fished with a PVA bag of crushed matching loose boilies at around 70 yards.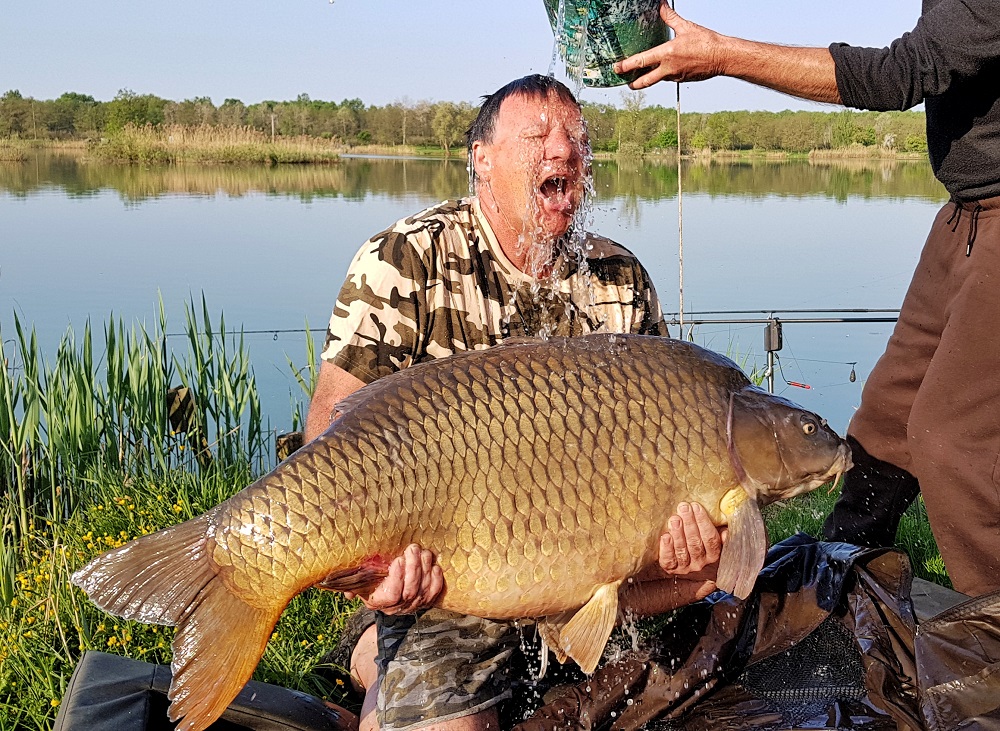 June
Renowned angling photographer, Mick Rouse, was on the other side of the camera as he smashed up top carp fishing venue Holme Fen with an incredible 183lb 4oz haul included his first British 50. The former Angling Times and Improve Your Coarse Fishing snapper bagged three 40s and a 50 from Meadows on the two-lake Cambridgeshire site, using CompleX-T in his feed mix.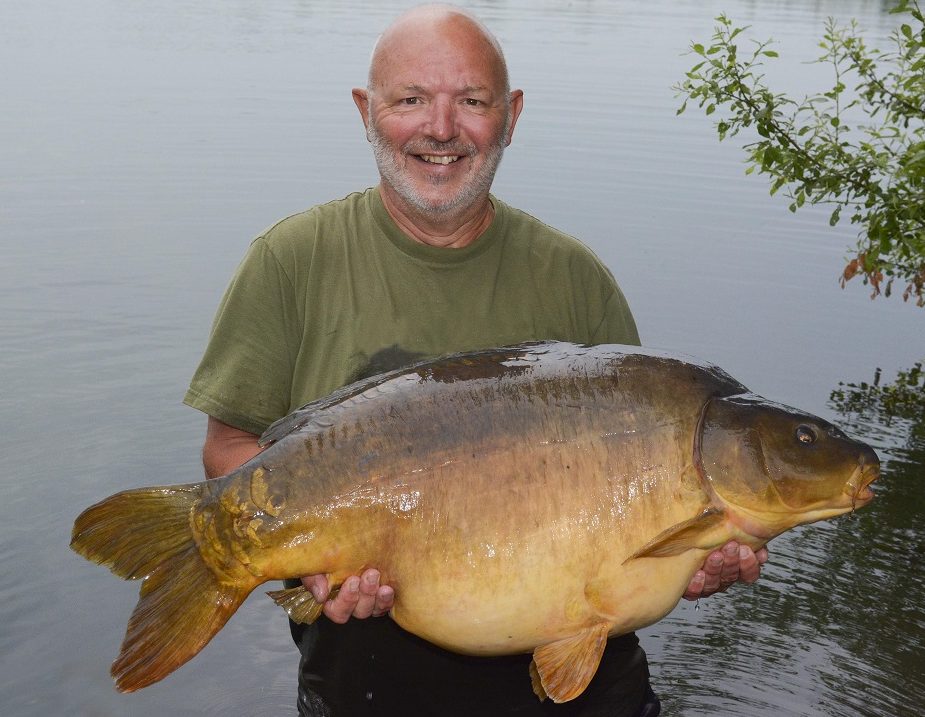 Monster Tiger Nut boilies continue to prove their big-fish-catching capabilities with the capture of another giant carp over 60lb. Polish angler Jacek Swietek is the latest carper to take full advantage when he slipped the net under the monster 66lb fish from a Polish stillwater. Jacek used a MTN boilie wrapped in paste and used our Nutty Xtra Active Stick Mix and MTN pellets in PVA bags.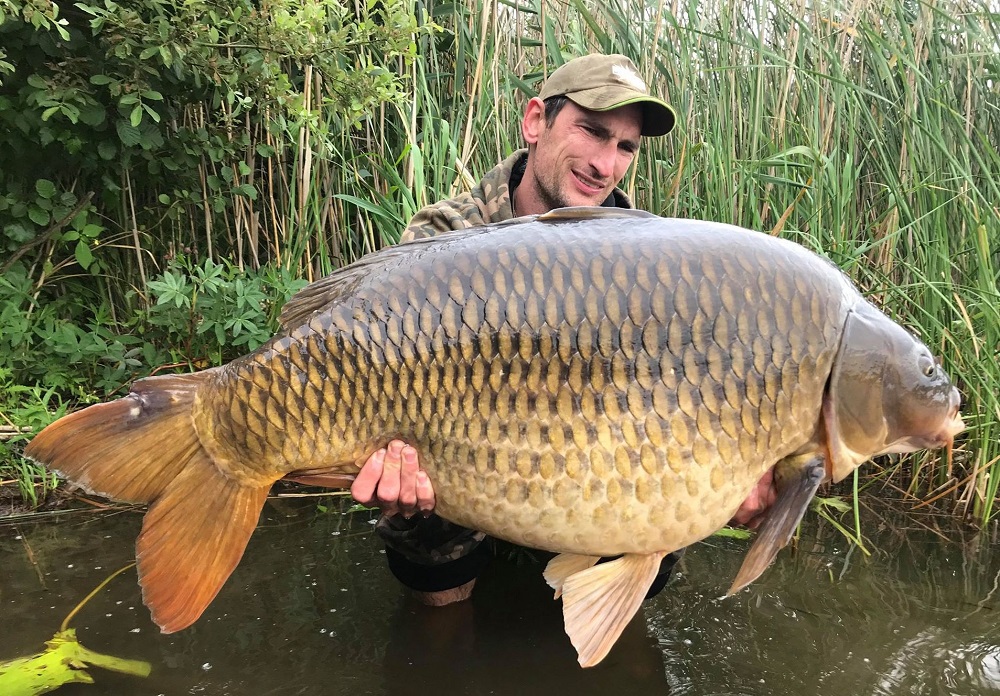 July
The Skeleton water in Austria has played host to some fantastic catches for Alex Hager in recent years and this year has been no different. In July he bagged this gorgeous dark common from the venue using a Source 26mm boilie. However, his best catch was yet to come, scroll down to November to find out more….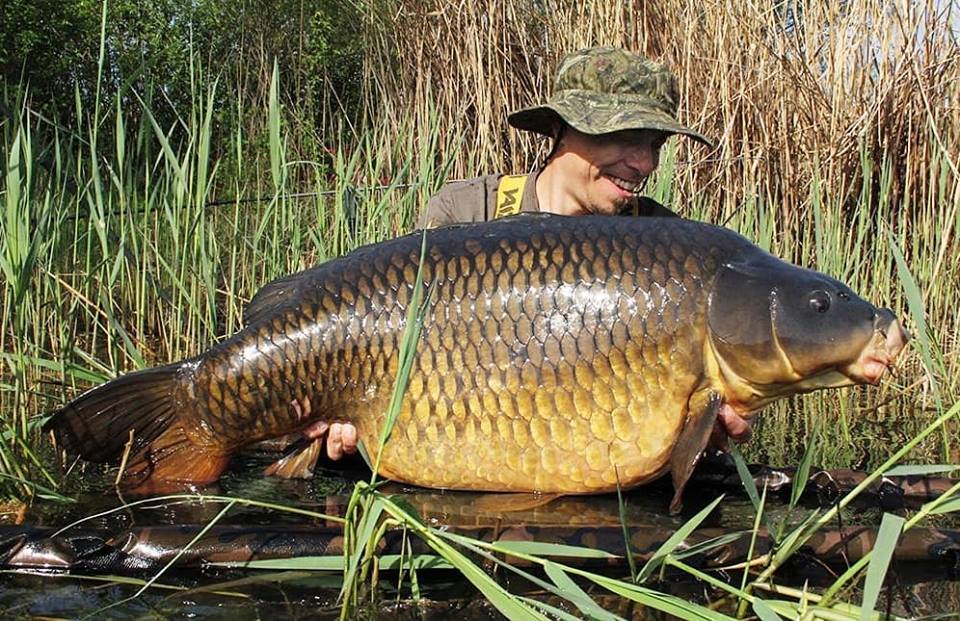 July was also a good month for Michael Ruthven after banking his first UK fifty. The monster 52lb specimen as banked from a private syndicate water using Monster Tiger Nut baits. Mike began his session by baiting two spots with 20mm shelflife Monster Tiger Nut boilies, fishing two rods tight to weedbeds at close range and then a third rod at 85 yards to a gravel bar with the all-important take coming just after first light and fell to Mike's distance rod.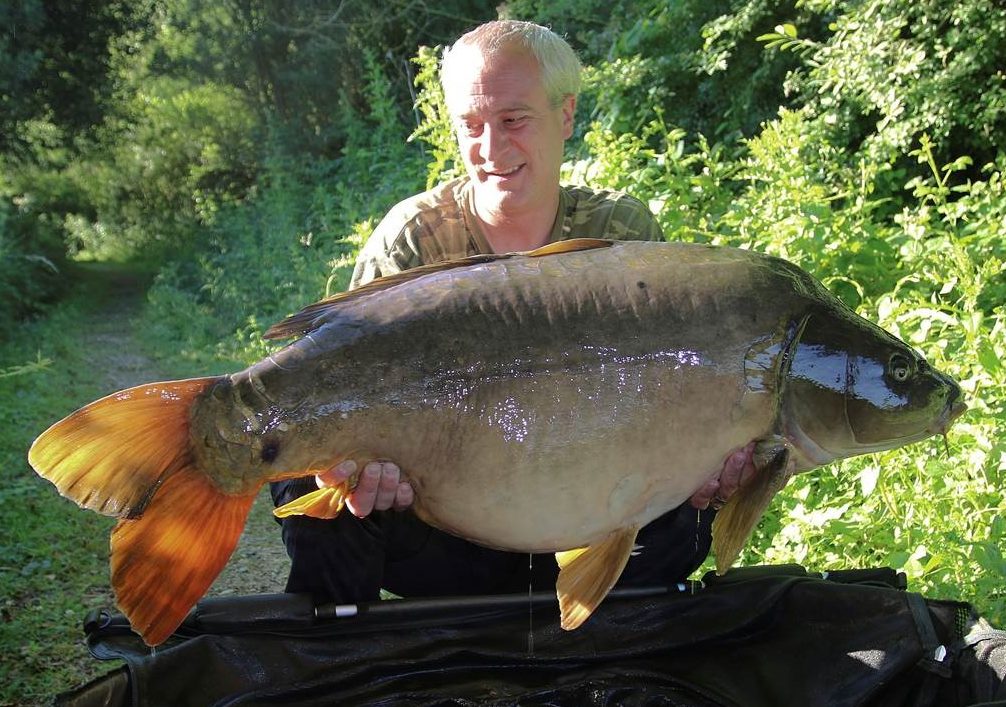 August
August saw one of the biggest ghost carp in the UK banked on our baits. Fishing with Pete Castle, Darren Bell got tongues wagging when he slipped the net under the giant 47lb 8oz specimen from Suffolk's Nunnery Lake, caught on a Monster Tiger Nut hookbait.

Across the other side of the country, Dynamite fan, Craig McEvoy was enjoying himself on the renowned Avenue when he hauled out an incredible six fish over 40lb on Red Amo baits. The haul was topped by a 44lb 2oz chunk.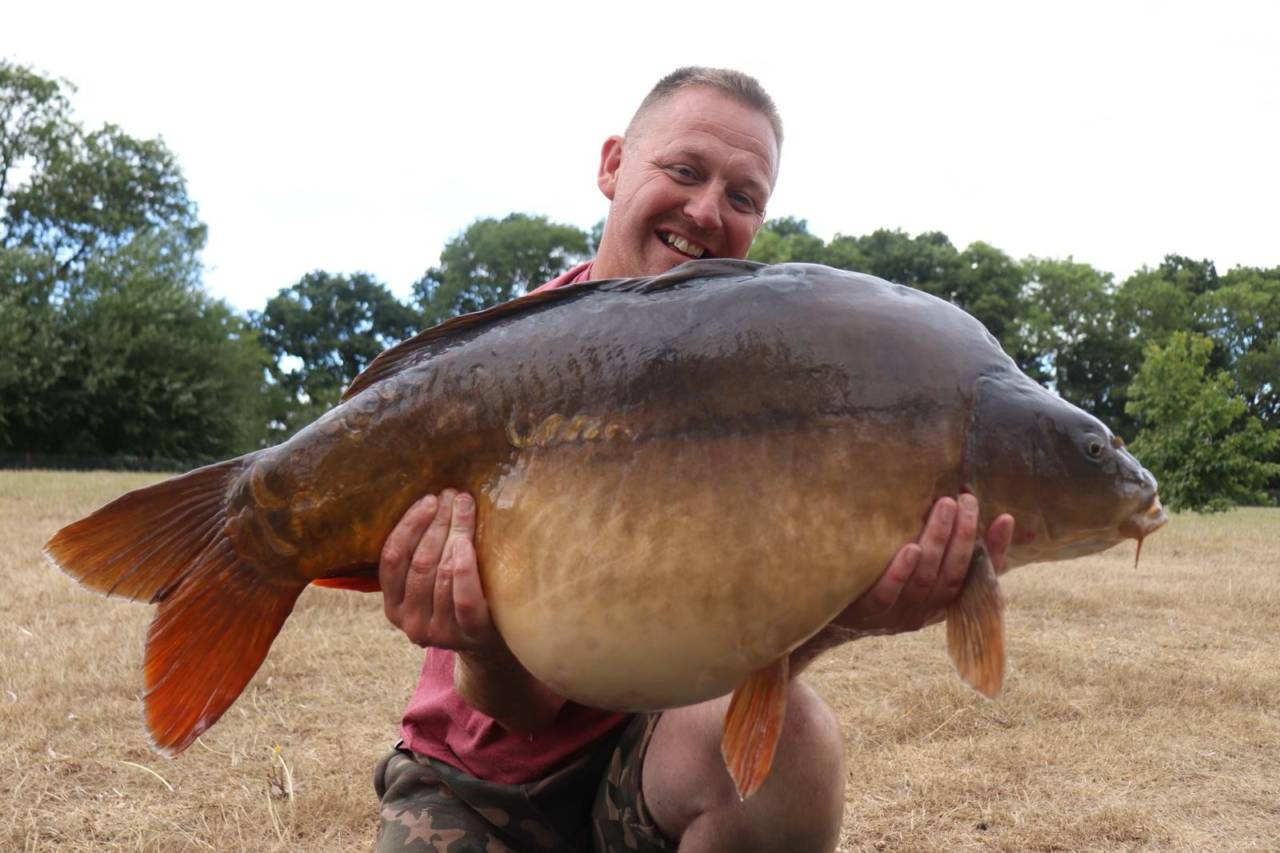 September
Who could forget Rene Jauker smashing the World Carp Classic biggest fish record with the capture of a 29.8kg specimen on the final evening of the competition! Rene used a Source and Crave combo hookbait fished over a mixture of our boilies.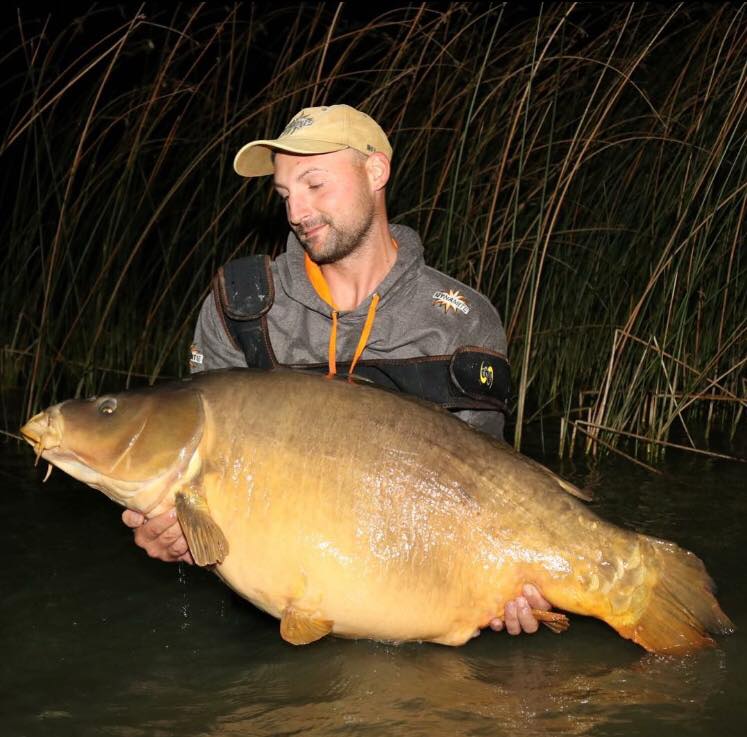 Meanwhile back home two other anglers were banking dream fish on our baits. Ash Geden sent jaws dropping when he banked a huge haul of dream fish from the River Thames including an incredible 44lb 12oz linear. The fish took a CompleX-T Fluro pop-up fished over loose CompleX-T drenched in Sweet Tiger Liquid.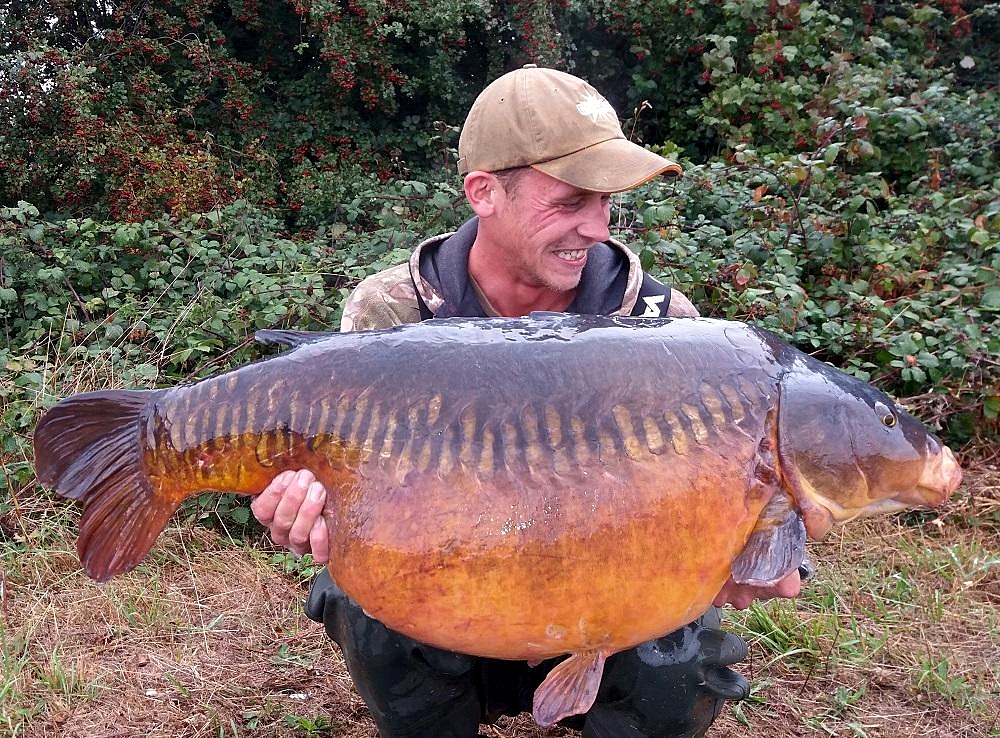 Michael Ruthven set the needle spinning with a stunning 59lb 8oz mirror from Holme Fen Fishery in Cambridgeshire. Mike baited a spot with Monster Tiger Nut boilies and fished a Monster Tiger Nut pop-up over the top.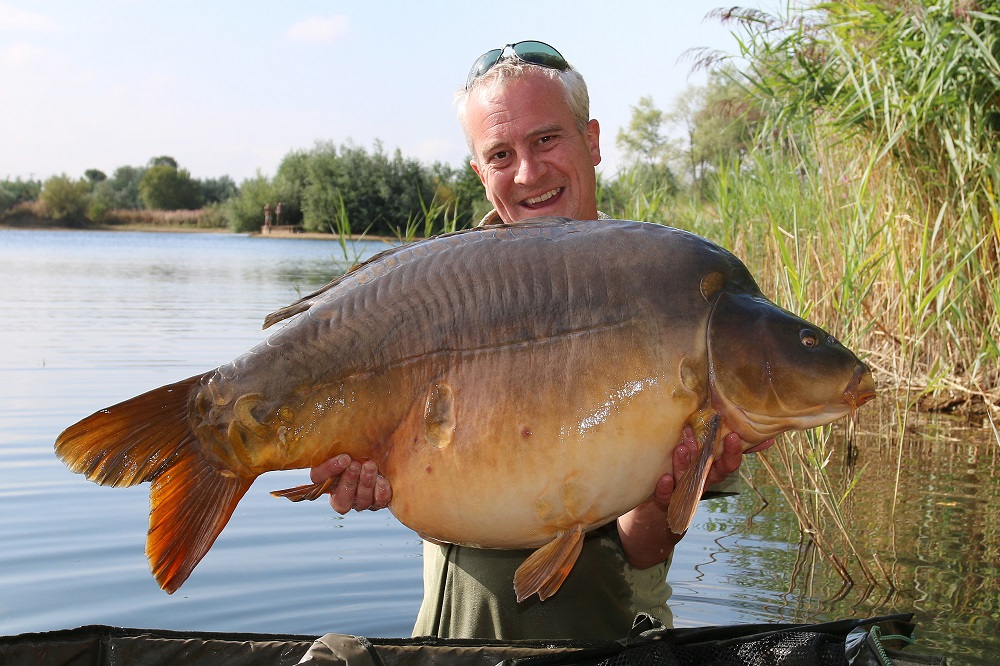 October
Carper Gareth Hughes enjoyed the trip of a lifetime after setting a new personal best and banking an amazing haul of back-up fish during a three day trip on a Cambridgeshire stillwater. The Bedford based man was fishing on the renowned Grenville Lake where he banked fish of 40lb 8oz, 38lb 11oz and 34lb before hitting the jackpot with his first UK fifty a whopping 58lb 12oz specimen! All his fish fell to Red Amo pop-ups.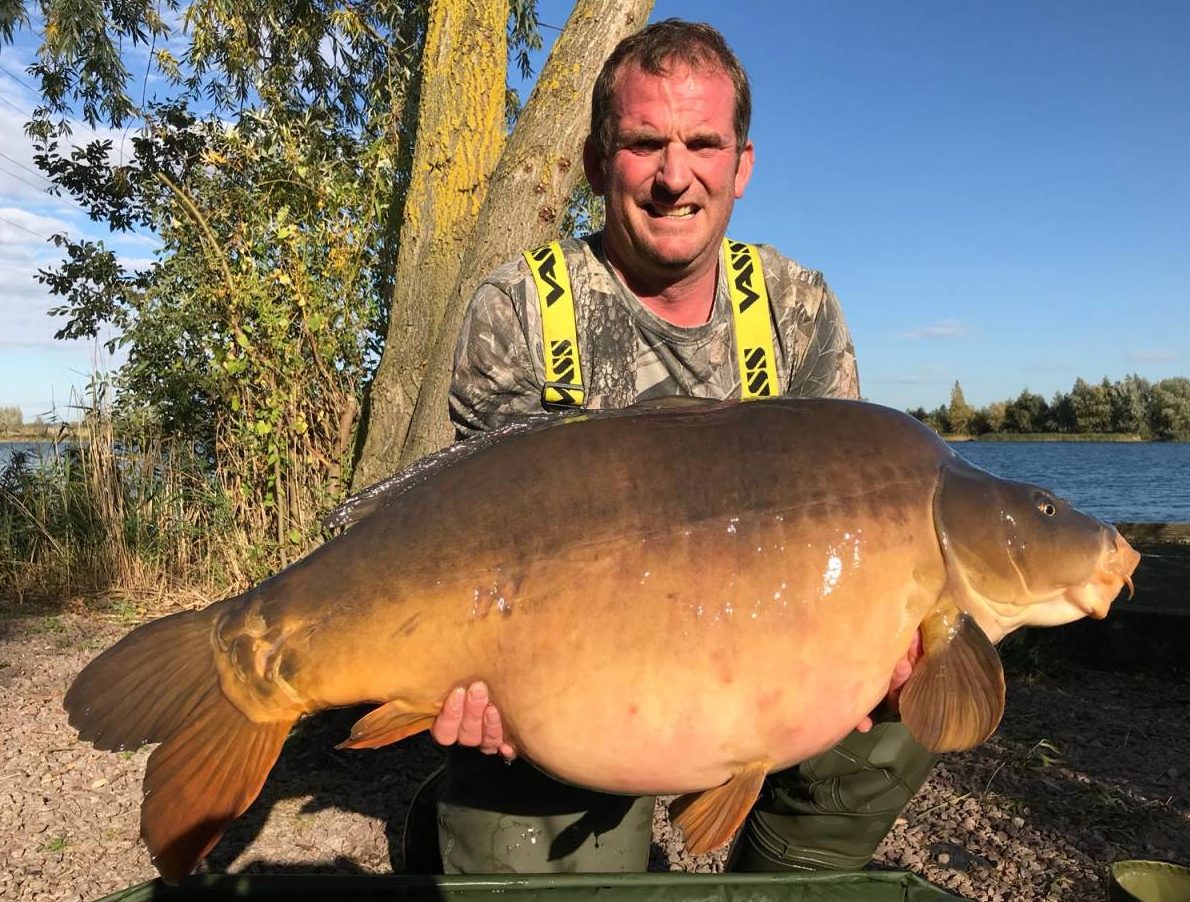 Srečko Karadžić banked this stunning 29.1kg common from a Slovenian stillwater. He used a 20mm Red Amo boilie tipped with matching 15mm pop-up.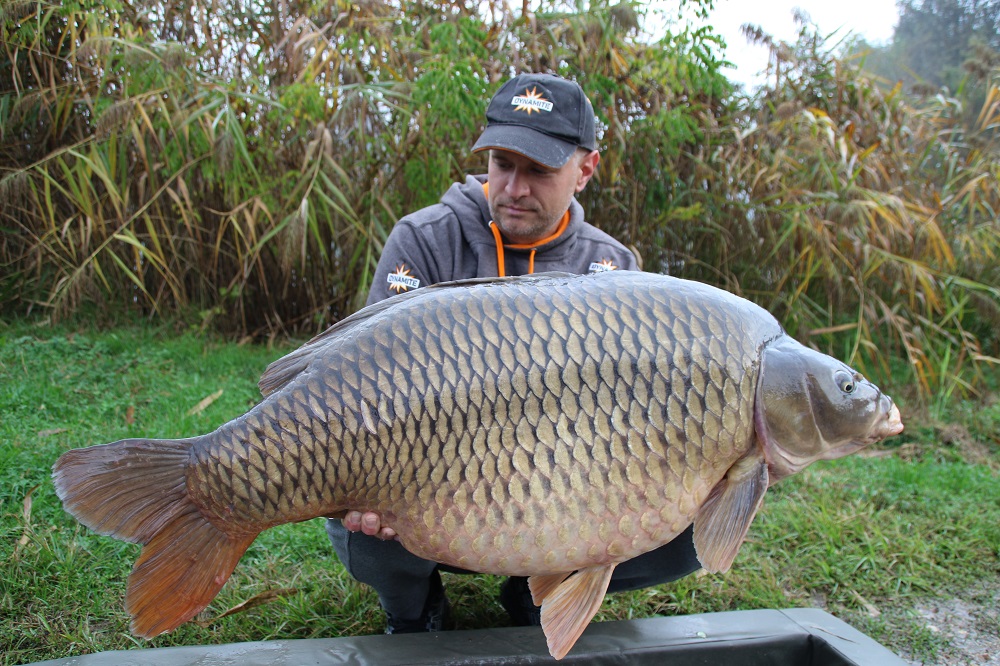 Meanwhile Phil Kingsbury banked a 62lb French monster on a Red Amo 15mm Foodbait pop-up fished over some Frenzied particles.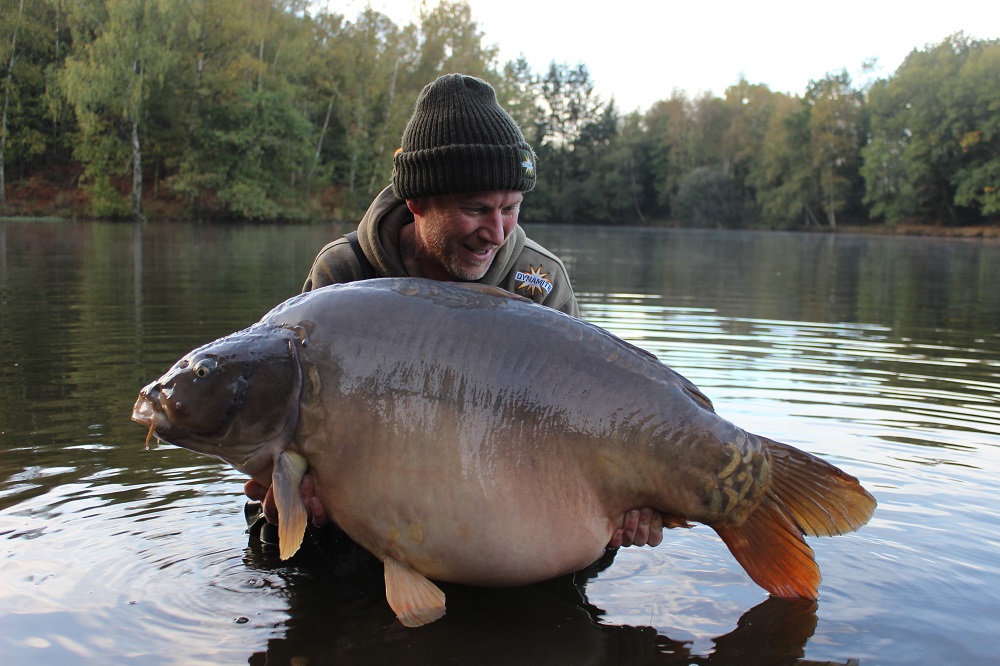 November
Kristof Cuderman has set a new World record by banking a 70lb plus carp from seven different countries. His latest capture was taken during a session in his home country of Slovenia, a 71lb 2oz (32.3kg) specimen he tempted on a 20mm The Source boilie tipped with a 15mm CompleX-T pop-up.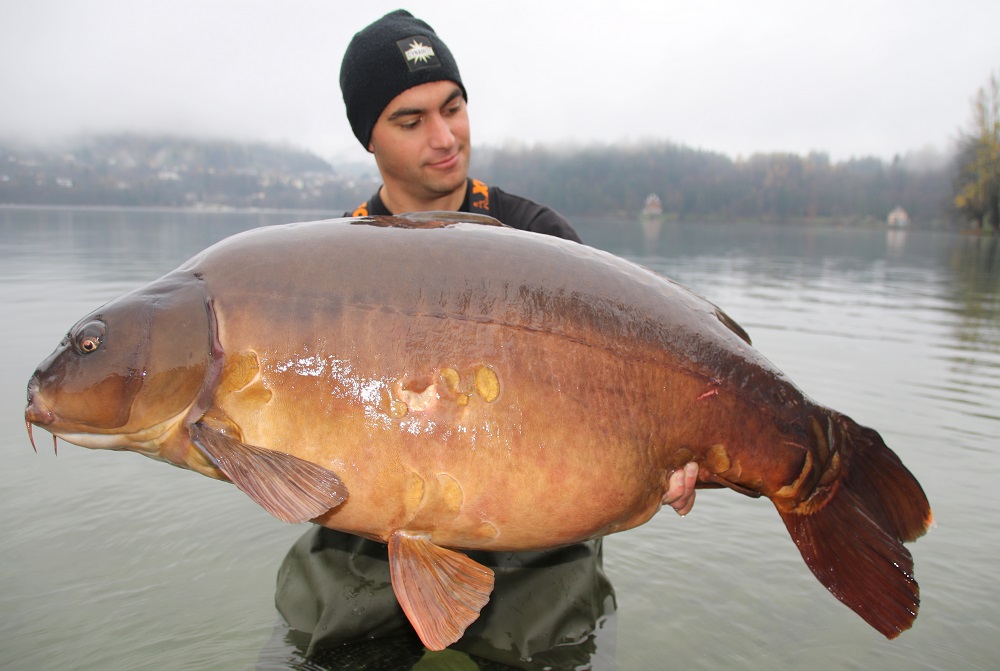 This incredible 85lb common was caught by English carper Mick Bowman during a trip to France's The Island Lake. The specimen fell to a CompleX-T 18mm boilie fished over a bed of matching loose boilies.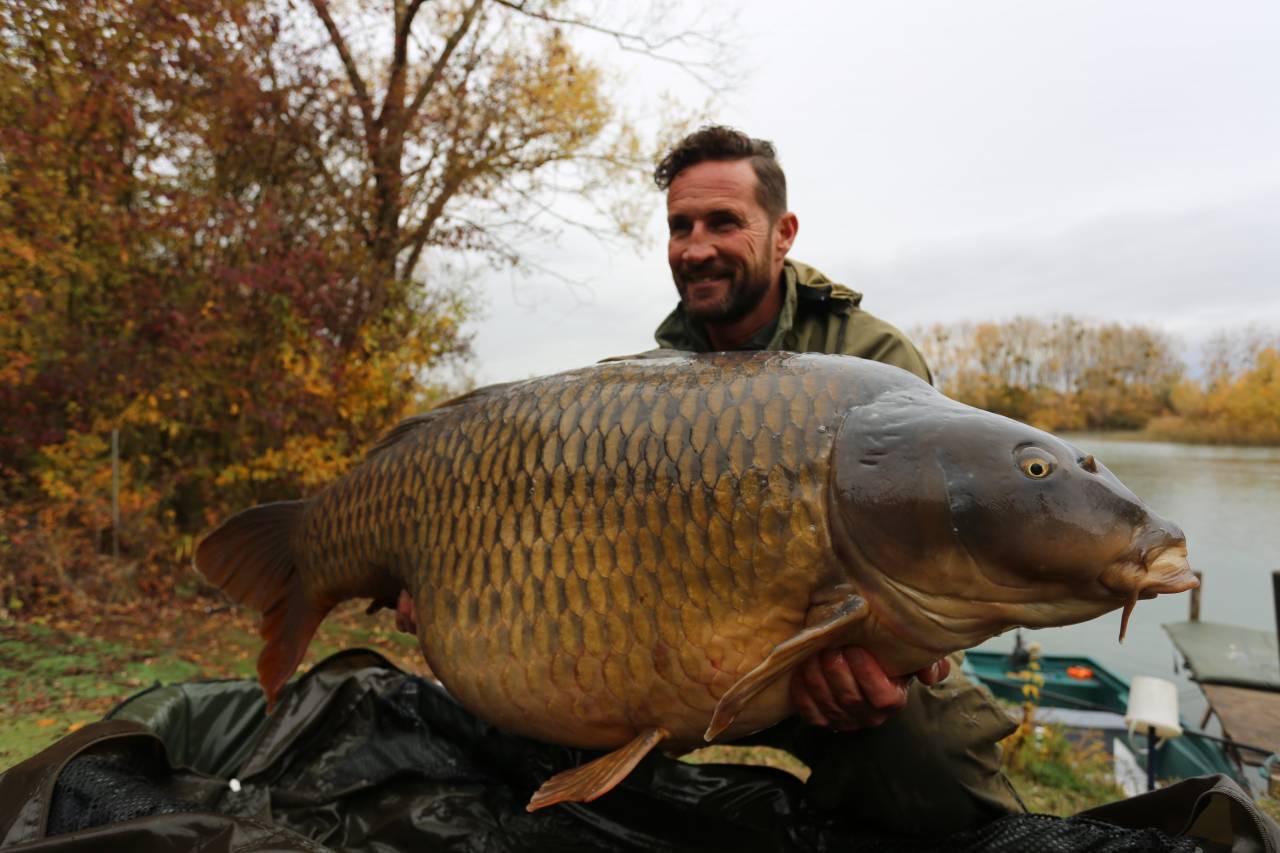 The biggest fish in Austria's Skeleton water fell to a 20mm Source bottom bait tipped with 15mm Butyric-C pop-up during November. Alex Hager was the proud captor of the 31.7kg lake record specimen.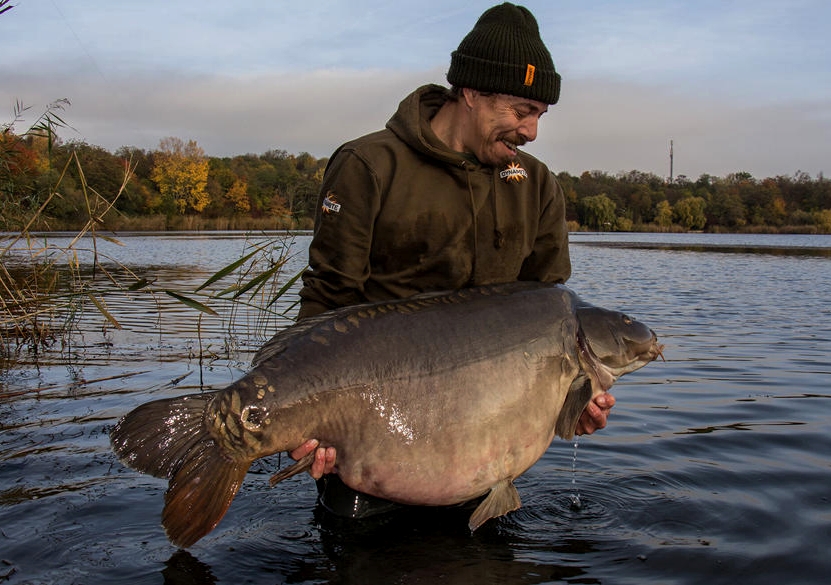 Check out this stunning and rare River Ebro mirror landed by team member Eduardo Zancada! A 26mm Robin Red boilie tipped with a Squid & Octopus pop-up did the trick, with the fish tipping the scales at 43lb 7oz. Fancy fishing the Ebro yourself? Check out Ed's guide to fishing the Ebro for carp and cats.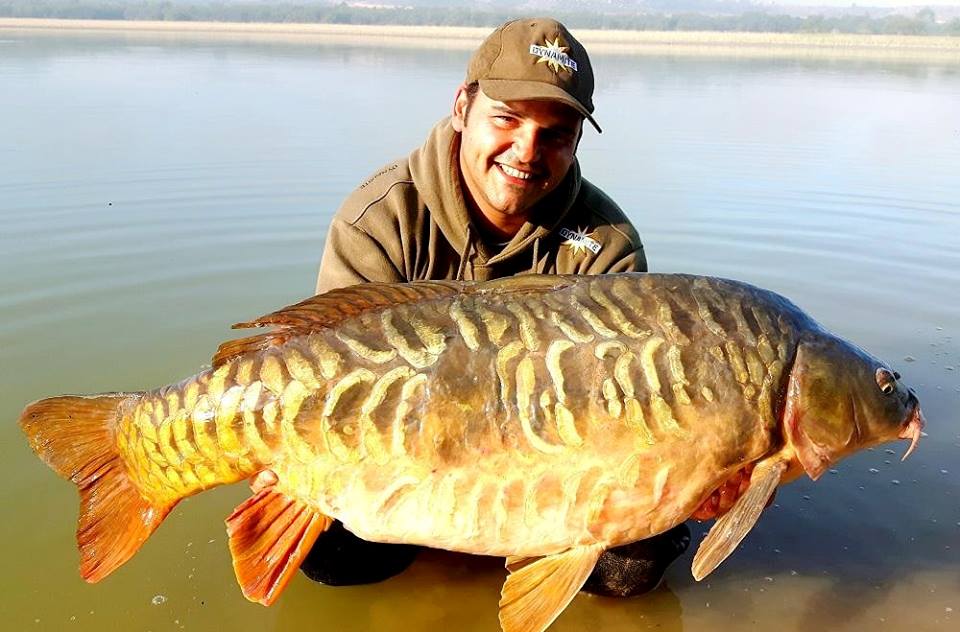 December
Dutch angler Dominik van den Eijkhof banked the huge 92lb specimen, known as 'The Scar' while carp fishing this week on France's renowned Rainbow Lake (Lac De Curton). Dom tempted the immense specimen on a 20mm CompleX-T boilie tipped with matching 15mm pop-up.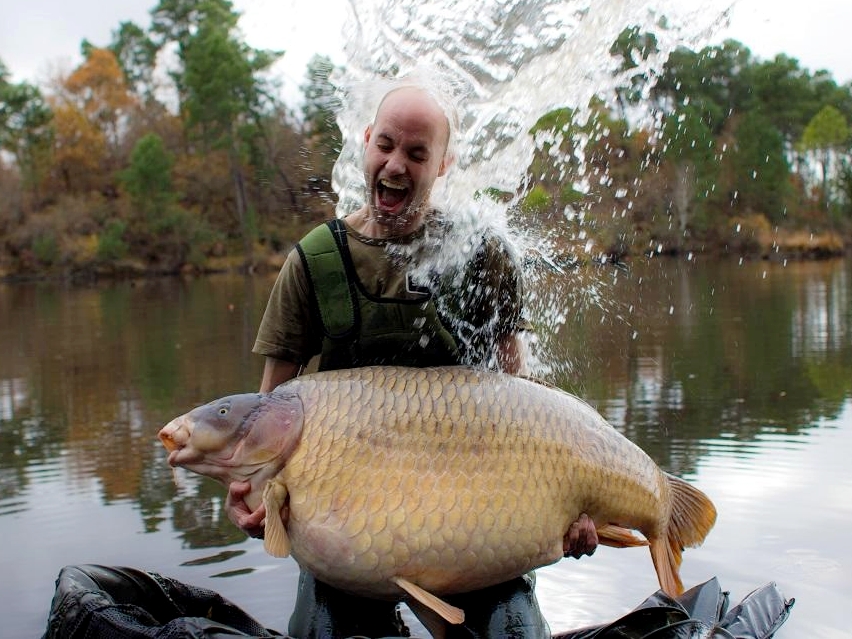 Comment below with your favorite capture/photo
Competition rules:
ONE entry per person
One person will be selected at random to win the prize
Prize is 5kg of our boilies of your choice e.g Source, CompleX-T etc)
Date closes 4th January