The Source Boilies
About the Product
A unique 'go anywhere' fishmeal
The Source boilie range really needs no introduction – the unmistakeable smell is probably one of Europe's best selling carp fishing boilies ever and has been helping anglers everywhere to land fish since it was first developed over a decade ago.
Developed with carp legend Terry Hearn and the Dynamite product development way back in 2002 – (and we have never changed or modified the recipe since) this now legendary bait range is as good now as it was back then, catching some of the World's finest carp, barbel, tench and many other species.
we spent many months sourcing and refining the ingredients and tweaking and testing the recipe until we were 100% confident that this bait would stand the test of time. In fact it is testimony to the boilie that in recent years many have tried hard to copy it and failed.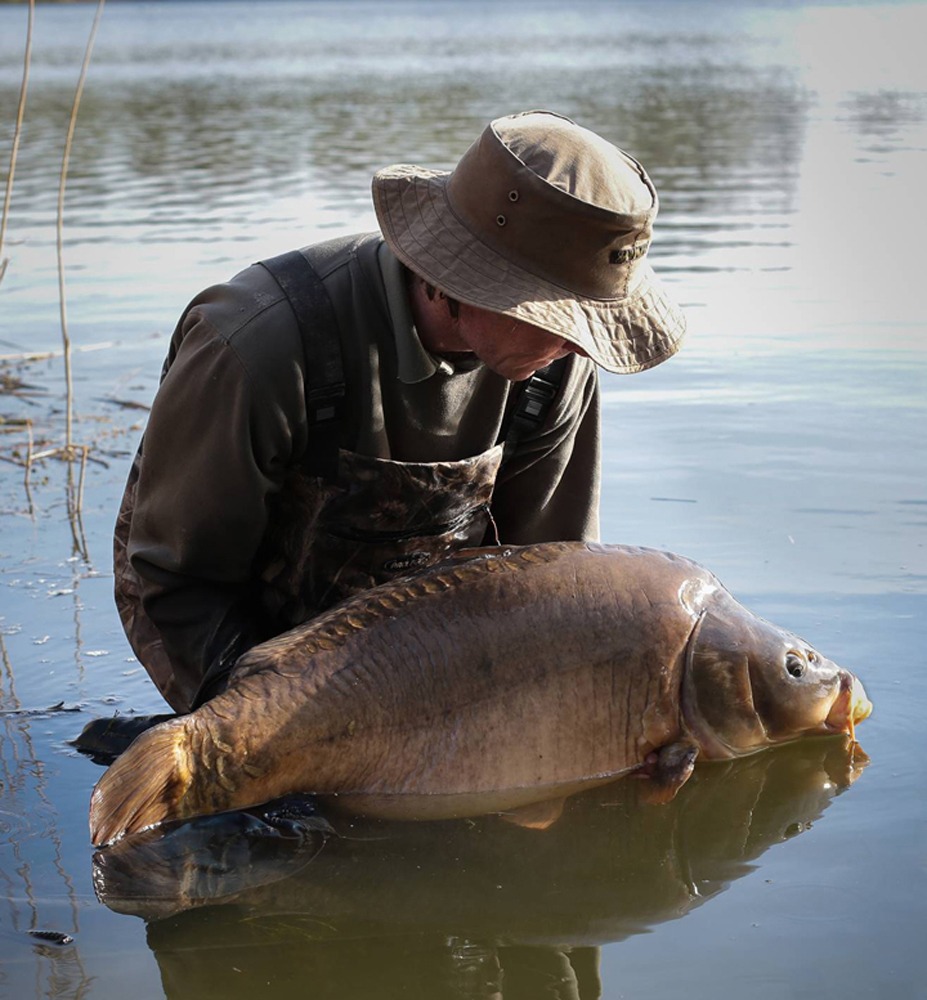 Made with a high protein low temperature fishmeal and other natural ingredients including Haiths Robin Red® to give the bait its deep red colour and spicy flavour and several other special ingredients. Added crushed egg shell gives the bait it's unique texture and a crunch that carp love.
The Source has been responsible for many captures in the UK and abroad, from 50lb+ carp and countless specimen barbel, it's a real 'go to bait ' for anglers fishing an unknown water – making it a sound choice to take with you on overseas trips.
Never bettered and never changed the Source is available in 1kg and 5kg re-sealable bags means you can keep any unused bait fresher for longer. 5kg bulk bags are available for the price of 4kg. For those who need a large hook-bait, 26mm boilies are also available in a 350g re-sealable bag.
Ingredients
High protein low temperature fishmeal
Haith's Robin Red®
Special secret spice mix
Red Factor®
Crushed egg shell
Terry's special secret attractors
The Range
Shelf life boilies 12mm, 15mm, 18mm, 20mm – 1kg &  5kg bags
14mm  dumbells  (shelf & freezer) – 1kg
26mm – 350g bags
14mm  dumbells – 1kg
Base Mix – 1kg
Freezer baits  15mm and 18mm – 5kg bags
14mm  dumbells – 1kg
Pop ups  – 15 and 20mm
White Fluro pop ups  10, 15, 20mm
Wafters  – 15mm
Hardened hookbaits
Re-hydration liquid attractant – 500ml
Hookbait Concentrate Dip – 100ml
Feed Pellets in 4mm, 6mm and 8mm – 900g
Pre-Drilled hook pellets  8, 14, 21mm – 350g
Stick Mix – 1kg
Groundbait – 900g
TUFF Paste
Send us your catch shots on this bait
Here is your chance to star on the dynamitebaits.kinsta.cloud website. Simply send your catch pic using the form below and we will upload your catch to our gallery as soon as possible. We'll pick a monthly winner who will receive a prize bait package.