17 May, 2023 | Carp | Articles | News
0 Comments
Kristof Cuderman: 14th Country Over 50lb!
Kristof Cuderman and Claudia Darga recently met up on a secret lake in the Czech Republic to fish a social session together for the first time in absolutely ages! Whenever Kristof and Claudia meet the fishing is usually spectacular and this occasion was no different with both anglers catching a selection of impressive fish. It was a catch made by Kristof however that would end up making history! Read below to find out more…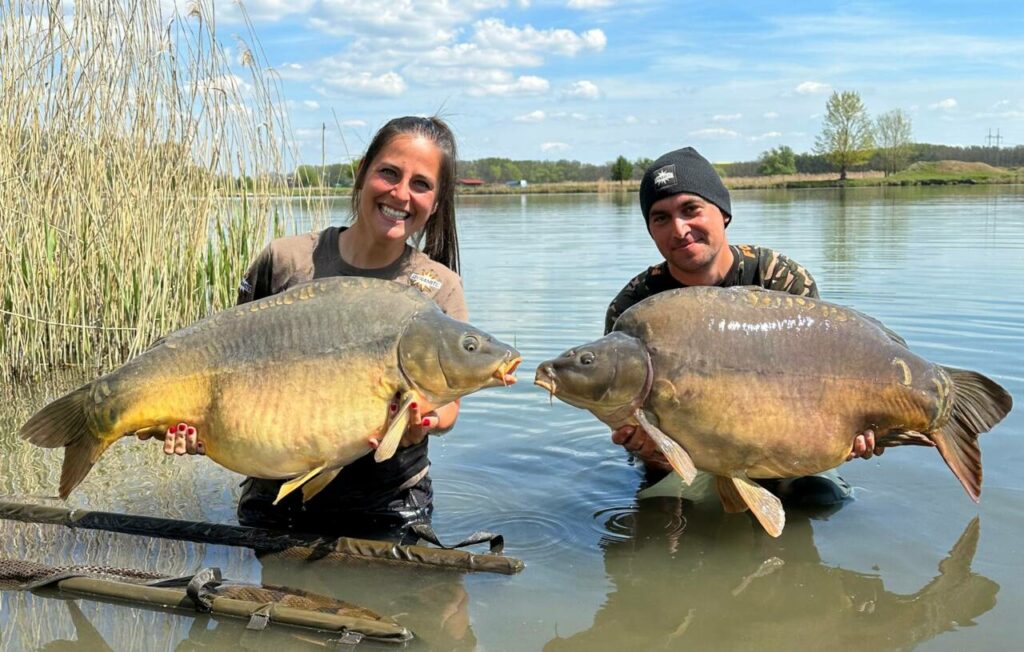 Kristof says…
It is hard to believe that it has already been two years since my last trip with Claudia Darga. Time flew by very fast though and finally we arranged a fishing trip together.
For me it was the first time to fish in the Czech Republic. I have been there many times before but never for fishing. I always like to fish in new countries and on new lakes.
Every single lake is a little bit specific. We didn't have much information about this water other than that it was approximately 22 ha in size and is located close to Brno. This is the reason we took three different types of boilies, pellets and particles with us. We wanted to have more options and also to have enough of everything. We brought with us The Source, Monster Tiger Nut and the new Hot Crab and Krill boilies.
We started with the tactic that every single rod will have different bait. On one rod we put one type of boilies with particles, on another one just boilies, on the next one also with pellets, then different types of boilies… This helped us a lot because we got a quick backup and found out that we can't use pellets. We got bream action straight away and we caught 2 sturgeon too.
All three boilies did a great job in the next few days though. Carp were moving around different spots a lot and the action came thick and fast! By the end of the week we caught 22 carp and 8 of them were over 20kg! My biggest carp was 25.2 kg which I caught using a snowman rig made from a new 20mm Hot Crab & Krill boilie with a 15mm Sweet Tiger & Corn pop-up topper. By catching this fish I succeeded in taking my tally of countries I've caught 50lb-plus carp from to 14!
It was an incredible trip and one that Claudia and I won't forget in a hurry!