17 January, 2020 | Carp | Articles | News
0 Comments
Ian Russell's Diary January 2020
This month Ian heads to a couple of club waters to target some winter whackers..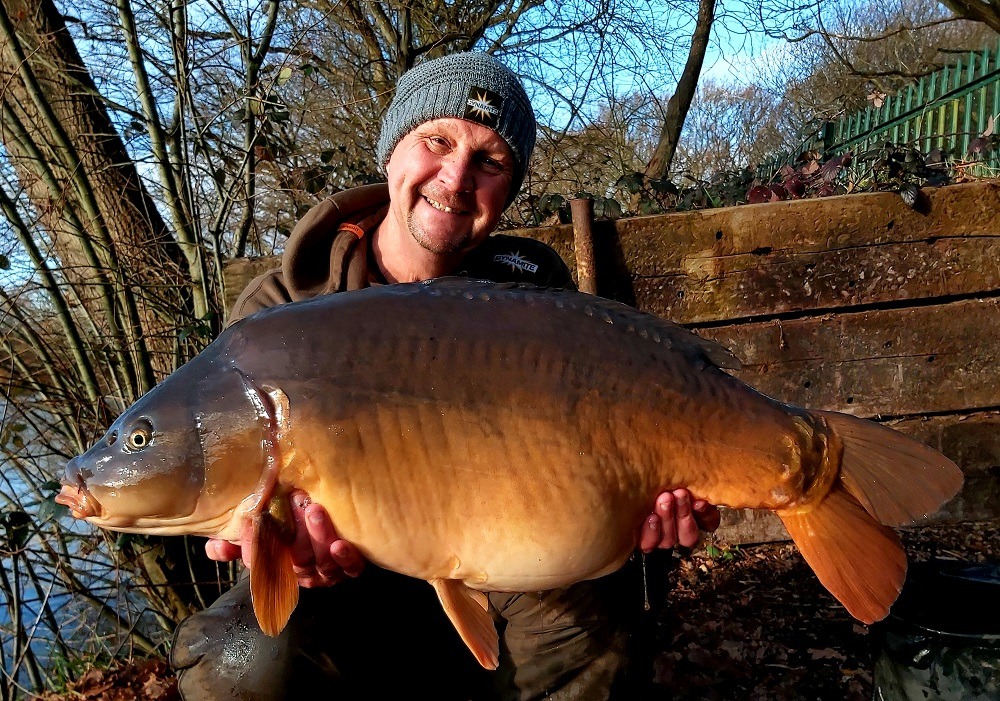 Ian continues…
I cannot remember a milder January and the reflection this has had on carp fishing has meant its more spring like conditions than winter. My first trip out was with close friend and fellow Dynamite Baits/CarpSpirit consultant Michael Poulter,
we both belong to Woking and District Angling Society and for the life of me can not tell you why but we rarely visit the lakes. So Sandersons lake was our choice for a 24hr trip.
Funny moments
I arrived early as to secure the best swim as one does and as Michael arrived I had my first take which much to his amusement fell off. He mumbled something about Karma lol.
Kettle on and we started to angle, Monster Tiger Nut 12mm shelfies were spodded over both our areas and all was quiet. An hour later again my rod was away and a lovely double figure common sploshed its way in. By now it was getting dark and dinner was called for.
Now this is where it all started to go wrong for Michael and once he had heated his pasta he then proceeded to pour the hot water inside his boot. Much shrieking and howling followed before he dipped his now scalded foot in the lake to cool it down.
I'm not sure how my lungs never came out of my mouth I laughed so hard. Worse was yet to come for how he then sat on his phone and smashed it. Well I couldn't breath now lol. Michael shot off home for sympathy and to pick up another phone.
On his return he re-positioned his rods against the far bank and crashed out. Sometime in the night he received pay back and had a double figure Mirror and a low 20 Common.
With morning all was good again other than a blister the size of a Tangerine on his ankle . The Bailiff popped over to check our tickets and mentioned that the lake next door, Cobbets was doing a few thirties so a return trip the following week was planned with this lake in mind.
Cobbets
Again I arrived early and found a big double swim to accommodate us and got set up. I fired a kilo of 15mm Monster Tiger Nut Shelfies about 50 yards and set 3 rods across the area . Before long a lovely 12lb Fully was returned and almost immediately the rod was off again.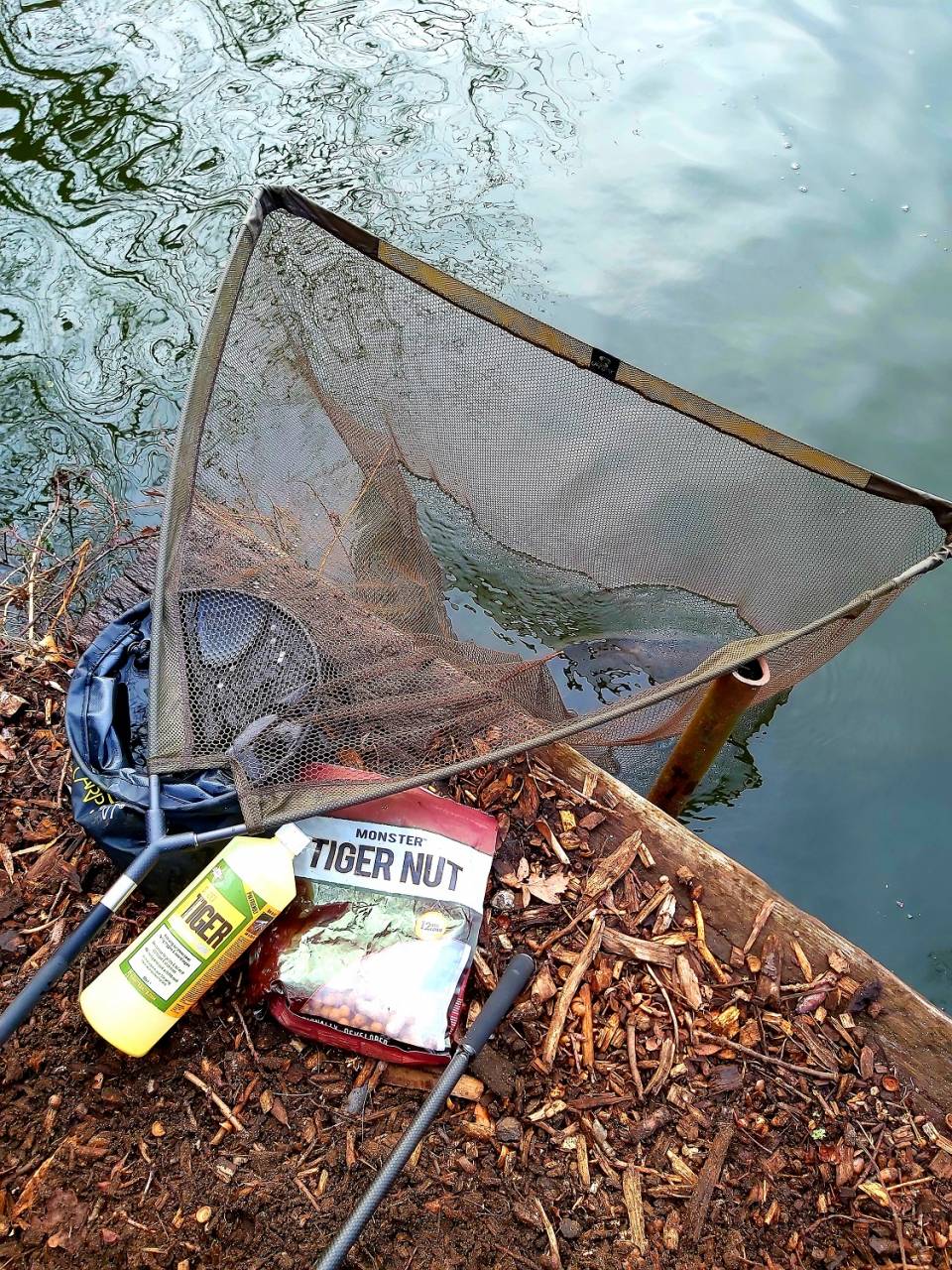 This was a different beast and when it rolled over the cord I could see why. I called the guy next door for some pics and we weighed it in at 32lbs 12oz!
Proper chuffed with that one, another kilo was wanged out and the kettle went on. Before long Michael turned up and set himself up . At 4pm the same rod was off and again a really good mirror rolled over the cord. At 33lbs it was indeed , they were loving the Monster Tiger Nut.
At 5pm I had a 26lb mirror, 6pm a 23lb mirror and more bait was fired out. 10.30pm a 23lb mirror was added and this truly was turning into a red letter trip for me. My next and last fish off the trip was a Zip Linear of 21lbs at 2.30 am . Morning came and it was soon time to pack down.
Micheal's side of the swim had remained surprisingly quiet. Since joining Dynamite I have learnt two big lessons. One is to go angling without Monster Tiger Nut Shelfies would be like going fishing with 1 arm tied behind your back. Two is Carpspirit Razor Point hooks truly are the Sharpest I have EVER used straight from a packet …….
Till next time
Ian Russell