6 August, 2021 | Match & Coarse | Tips | Articles
61 Comments
Paul Garner's Luncheon Meat Tips for River Fishing
Luncheon meat is one of, if not THE greatest bait to use for chub and barbel on rivers. This week, Angling Times' Dr Paul Garner shares his meat tips that'll help you put more fish on the bank this river season…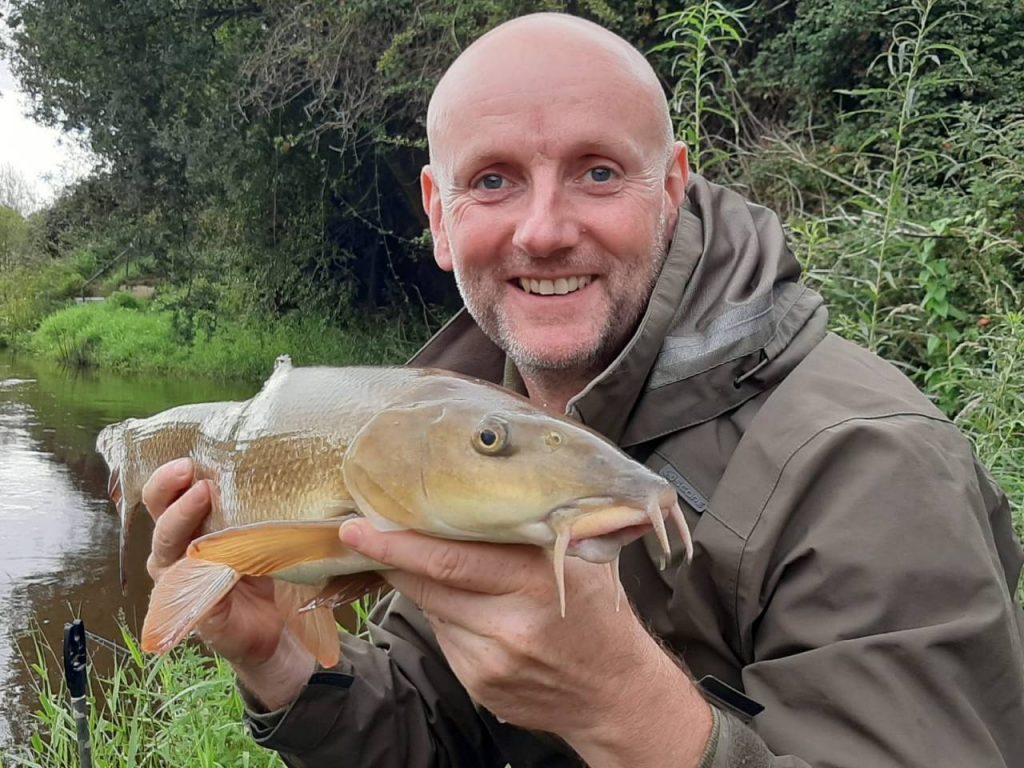 Paul says…
At this time of year, river fish will be on the look-out for an easy meal and especially one that is packed with protein and fat to replace the reserves lost through reproduction. A cube of meat makes an easy meal for a hungry chub or barbel, and also a convenient bait, and it makes a great choice for any part of the river season. It is also very versatile, which is important as I find that I need to adapt my approach over the weeks ahead to keep the bites coming.
BIG CUBES
One early season ritual for me is to spend some time rolling meat for chub and barbel. In clear water you might even spot the fish eating the bait, but more often than not, you will feel the bite as a fish intercepts the bait as it trundles downstream.
Don't be afraid to use quite a big bait. A 20mm cube of luncheon meat is large enough to hide a size 8 hook inside. Not only does this give a firm hold on the bait, but the buried hook is also much less likely to pick up strands of weed and become stuck.
SELECTIVE BARBEL BAITS
Rolling meat, especially if there are a few other anglers doing it, does lose its effectiveness quickly. After the opening couple of weeks I prefer other tactics, returning to big lumps of meat when the river is in perfect barbel conditions following a flood. In these conditions, don't be afraid to leger a really big piece of meat along the near-side crease. Fishing further out, and baiting accurately, are likely to be impossible with the river carrying extra water, so a big smelly single bait gives you the best chance of attracting a big barbel.
Bigger baits definitely mean bigger fish, although you can also expect less bites. If you target is a double-figure barbel though, then try using a 3cm square bait or larger, as this will help pick out just the better fish.
SMALL BAITS
We shouldn't get hung-up on using big lumps of meat for big fish though. As summer progresses a more finesse approach comes into its own, but that doesn't mean that we can't still use this versatile bait.
Small, 6mm cubes of meat make a great alternative to maggots or casters when river fishing for chub and barbel. Combined with hemp, these small cubes of meat make a great feed and a durable hookbait too, whether you are feeder fishing or trotting a float.
One thing to bear in mind when fishing meat in a river is that it is a slow-sinking bait. In deep or fast-flowing rivers loose-feed can end up a long way downstream of where you introduce it, and it can be very difficult to predict. Using small cubes in a feeder is a good way of ensuring that the bait ends up where you want it, as it will slowly disperse downstream. If you are float fishing then use a baitdropper to feed meat to make sure it goes where you want it.
So, whether you are running a big Avon float down a glide on the river Wye, or flinging a feeder into the middle of the river Trent, meat can be a very versatile bait for early season chub and barbel, and it is definitely one of my favourites.
QUICK TIP
If you are hair-rigging meat use a wide boilie stop to keep it in position.
TEN MINUTE MAKE – Fill your feeder with this meaty feast
Small cubes of meat and hempseed make a brilliant feed for chub and barbel, I like to combine them with a cage feeder to give a fast release of bait that then creates an attractive trail of bait downstream of the feeder.
Chop a tin of Krill flavoured meat into 6mm pieces.

Mix the meat cubes with around twice the amount of chilli-flavoured hempseed.

Add half a bag of krill Groundbait into a large mixing bowl.

Add a squirt of Evolution Hemp Oil to around a pint of water.

Slowly introduce the liquid to the groundbait, mixing all the time, until a firm groundbait is achieved.

Load the base of a large cage feeder with a plug of groundbait.

Add the hemp and meat cubes to the centre of the feeder.

Plug the top of the feeder with more groundbait, compress it well so that it reaches the bottom intact.