19 May, 2021 | Match & Coarse | Tips | Articles
56 Comments
Paul Garner's Budget Bait Tips For Bream
Angling Times' Bait Clinic specialist, Dr Paul Garner reveals his deadly yet cost-effective approach to catching bream on lakes, stillwaters and commercials…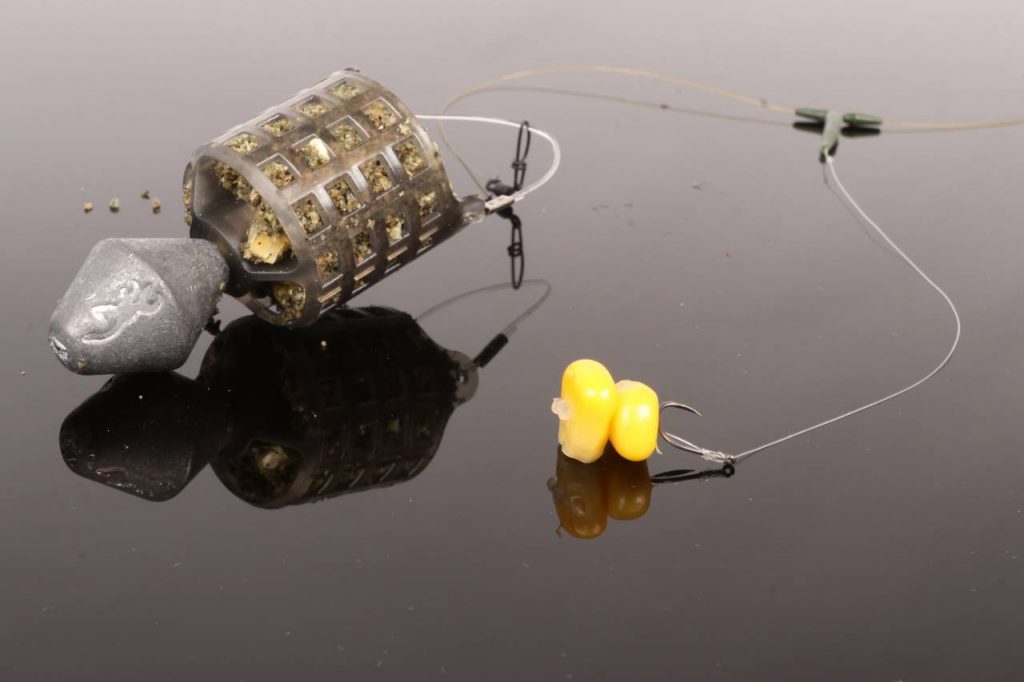 Paul says…
If you're looking for a brilliant days fishing, and a nice challenging target, then why not spend a day fishing for bream on a stillwater? Pick the right venue and big weights of fish are achievable. Yet, there is no need to break the bank, as the bait bill can be kept to an absolute minimum.
I am not a big fan of piling in the bait to try and hold a shoal of patrolling bream in my peg. Years of underwater observations have convinced me that regular small helpings of bait are much more effective, as they encourage the bream to browse, giving you a much better chance of the hookbait being picked up.
A medium-sized cage feeder is the ideal tool of the job. Start off by making a dozen quick casts, just to introduce some feed, and then recast every fifteen minutes to keep the swim topped-up. You will need around two kilos of groundbait for a full dawn till dusk session if you fish like this, made up of groundbait, some 3mm pellets and a tin of sweetcorn.
MAKE GROUNDBAIT GO FURTHER
Bream love fishmeal groundbaits, but I rarely use them straight from the packet. Instead, I mix them with an equal amount of brown crumb. This not only brings the cost down, but gives a less sticky mix, perfect for using in a cage feeder.
To give the bream something to browse on add some well-soaked flaked maize to the mix. Made from sweetcorn, but looking like cornflakes, this is a very cheap ingredient that really bulks out a mix. You can also add a scattering of small pellets to the mix, as they are a real bream-magnet. Halibut pellets are my favourite, but any pellet will work fine.
One ingredient that I wouldn't be without when bream are the target, is liquid molasses. This sticky-sweet sugar derivative is loved by all fish, but especially bream and is a very cheap and easy way to boost the attraction of your mix.
Find the right venue and just a fivers-worth of bait is all you need to have a real red-letter days bream fishing, and the next few weeks is the perfect time to put this plan into action.
QUICK TIP
Use two grains of hair rigged corn as a hookbait for bream. Bream love the taste of corn, and the bright colour makes it easy for the fish to find.
TEN MINUTE MAKE – Bargain Bream Groundbait
This simple groundbait contains lots of bits of food that will keep the bream rooting around your peg, and has the ideal consistency for using in a cage feeder. For best results, mix this at home the day before fishing, or freeze it until needed.
Add two tablespoons of liquid molasses to two pints of water.

Pour the liquid over two pints of flaked maize and allow it to soak for at least an hour until the maize is soft.

Mix half a bag of Green Lipped Mussel Method groundbait with the same amount of brown breadcrumb.

Slowly add the mixture of liquid and flaked maize to the dry groundbait, mixing all the time.

Aim for a dry mix that just holds together when squeezed.

Add a good handful of 3mm pellets and a scattering of sweetcorn to the groundbait mix.