24 February, 2020 | Carp | Tips | Articles
53 Comments
Top Tips For Fishing In France
Heading over the channel this summer or planning a trip? Make the most of your holiday with these handy tips..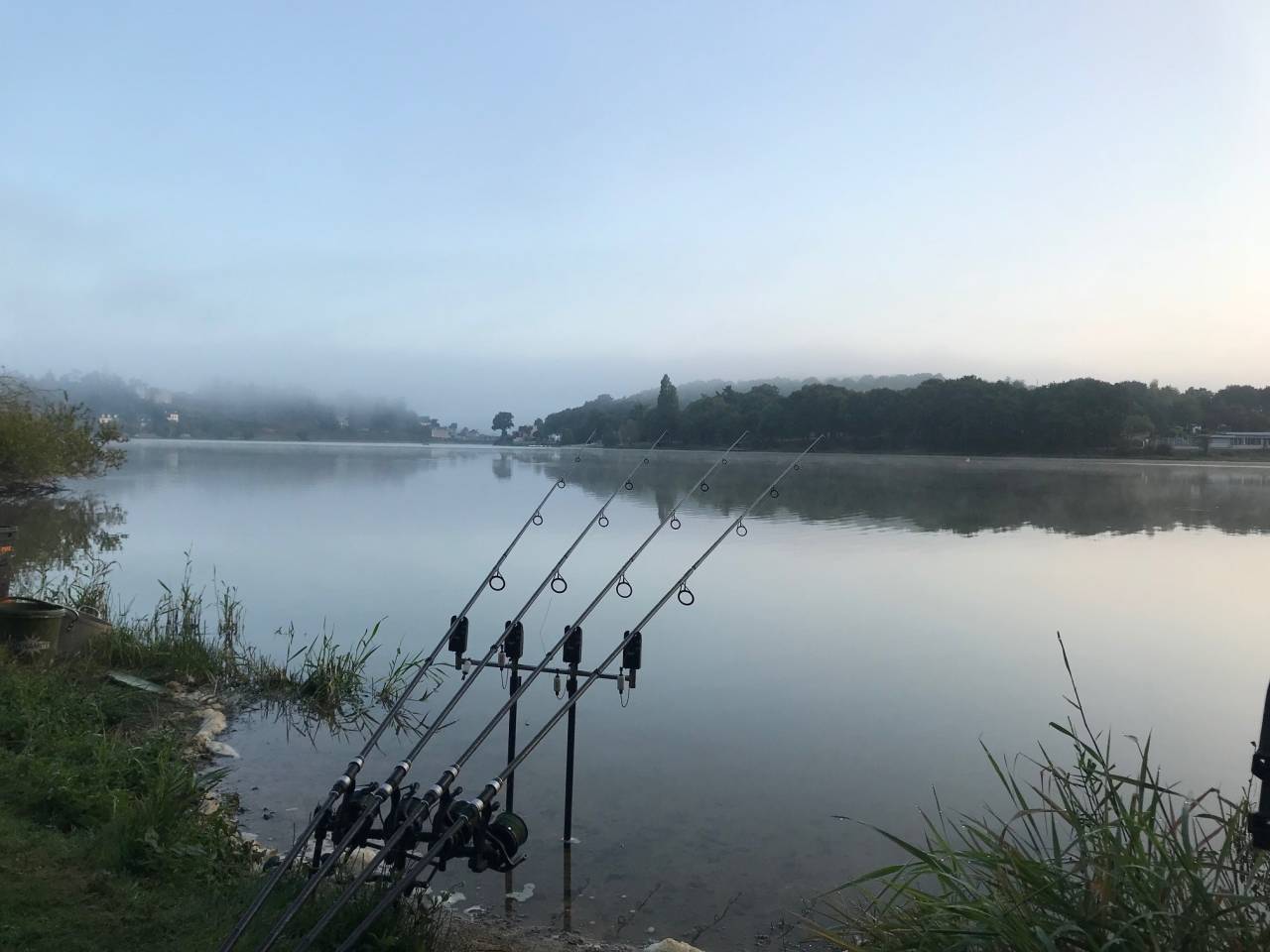 Carp in France behave no differently from the carp in our UK waters. Just like carp fishing in Britain, the key to being successful is following some fundamental principles of carp fishing such as location, bait presentation and adapting your approach to the situation.
Today carp fishing in France, is more popular than ever before. With companies such as www.DreamCarpHolidays.com you can choose from hundreds of carp lakes in France and have a wealth of useful information at your fingertips. However, with the increasing amount of pressure the fish are seeing, catching a load is far from guaranteed. Successful anglers go with an open mind and are prepared to make changes to their approach and tactics, to gain an edge over others.
Try something a bit different and stand out from the crowd
Most of us heading to France will likely be heading to a venue that is fished a lot, one of the commercially run "pay lakes". The carp in these types of waters are pressured most of the year round by anglers.
Such pressured carp waters undoubtedly make the carp trickier to catch as they wise up to anglers tactics. However this does not mean that you still can't bag up and get an edge over other anglers, by trying to do something different to the norm. You don't need to go and reinvent the carp fishing wheel or anything, a few subtle changes can make the difference.
Never rule out using single hook baits
A great way of setting yourself apart on these pressured venues in by using single hook baits. If everyone on the lake is piling in corn, boilies, pellets and every other item of bait they have brought with them, give single hook baits a try. The carp will have almost certainly started to associate heavily baited areas with danger. A single hookbait such as a 20mm Source boilie can easily trick a carp into thinking it's a 'safe bait'.
Don't ignore the margins
Another tactic to consider is fishing the margins, especially if the majority of anglers are fishing in the middle of the lake. If loads of people are using bait boats, try using your throwing stick or a spomb. This is all about keeping the carp guessing. Keep a watchful eye on the water and see where the carp are, then fish that area with a tactic others aren't, you may just have the most successful session of your life!
Fish with pinpoint accuracy
Succeeding on pressured venues is tricky, but fishing accurately and having an obsession to detail is a sure-fire way of making something happen. Top anglers like Rob Hughes and Ian Russell, to name a few, succeed on lakes where others fail because of accurate fishing and knowing when the fish aren't in their swims. If your cast doesn't land perfectly, re-cast. There is no shame in re-casting, and it may just land you a few extra fish during your trip.
Be brave, rest your swim!
One method for tackling these French waters is to not fish them at all. This may sound crazy, you've saved up all this money, booked time off work only to go to France and not fish, but read on. Like most anglers going to France for a week's fishing, you'll want to chuck your rigs in straight away, but hold off. The theory is that by resting your swim for a night, or if you're feeling extra daring two nights, but still baiting up, it can draw fish into your swim.
Remember, fish on lakes with a lot of fishing traffic are very used to seeing lines all over the water. So if you give the carp an area of water to feel safe in with 'free food' you can really build their confidence and prime the spot before you are ready to cast in. Sure, this is a gutsy move and not for the faint-hearted angler, but on heavily pressured waters it can give you a huge edge and result in some phenomenal catches.
Walk, explore and more
Fish location is the most important factor when it comes to catching carp. On a fishing holiday it can be tempting to take the swim which looks the most comfortable, or the swim which is closest to where your mate is fishing. Whilst holiday fishing is also about having a social for many, you also want to catch a few fish and make the most of your time at the lake. As with any water, walk the lake a few times, find where the fish are, or where you think they are likely to turn up and come up with a game plan.
The second part of this fishing tactic is don't be afraid to go into the unknown waters of France during your trip. If you buy a Carte de Peche online before you go, you'll have access to some phenomenal waters during your time in France. These waters, rivers and lakes, aren't fished by the masses because most people can't be bothered with the extra work, and they can hold some truly massive French carp. Plus, as these waters aren't fished as much as the popular venues, tempting the carp to take your bait, once you've found them usually isn't as difficult.
Fake baits for the takes on certain lakes
When it comes to fishing these venues, be aware that a lot of French lakes can contain hazards. While you are preparing your tactics for your fishing trip, be aware of the Poison chat. These are tiny little catfish, and they can be really annoying for the unprepared anglers. These little catfish love picking up rigs and ruining your spot for hours without you knowing. If these little pests and other unwanted fish become an issue, try upping your bait size or using different baits to try and find something they don't like.
Crayfish can also be a problem in France. A hardened hookbait or a non-fishmeal baits and plastic baits like the Carp Spirit Imitation bait range seem to be the best choice when tackling crayfish.
Boat and bait boats
If you are fishing a large water, gaining access to a boat can be a massive advantage. We can't all cast 30-wraps with the ease that someone like Steve Coe can. Whether you hire a boat, take a dinghy with you, or you have a bait boat, they can provide you with a way of getting out over areas of the lake that others simply can't. They also provide an excellent way of looking for the perfect fishing spots and baiting up.
While a marker float will work on a lot of venues, it can take a while to find your spots with a marker float on bigger venues. A lot of French waters are created by damming up a river, and the old river bed can be a hotspot. Locating features from a boat using a prodding stick can save you a lot of time. There's some fantastic boats on offer on the Carp Spirit website.
Don't over complicate your rigs
Keep your rigs simple. You also want to use rigs that you are familiar with and have had success on back home. There is no point heading off to France with the most complex rig you have ever tied and one that you have never fished before. You want to have confidence in your rigs.
You rigs needs to be able to withstand the attention that bream bring, but they need to be strong too. Many of the carp in these lakes are 40lb plus, so your rigs need to be up to the job. Don't be afraid to choose a thick-gauge hook in a size 4 or even bigger, you'll be thankful for that decision when it catches you your personal best!