21 December, 2019 | Carp | Articles | News
0 Comments
Kristof Cuderman – A Decade of Catches PART 2
Continuing his look back on the last ten years of his record breaking career, Kristof reveals his favorite fish post-2014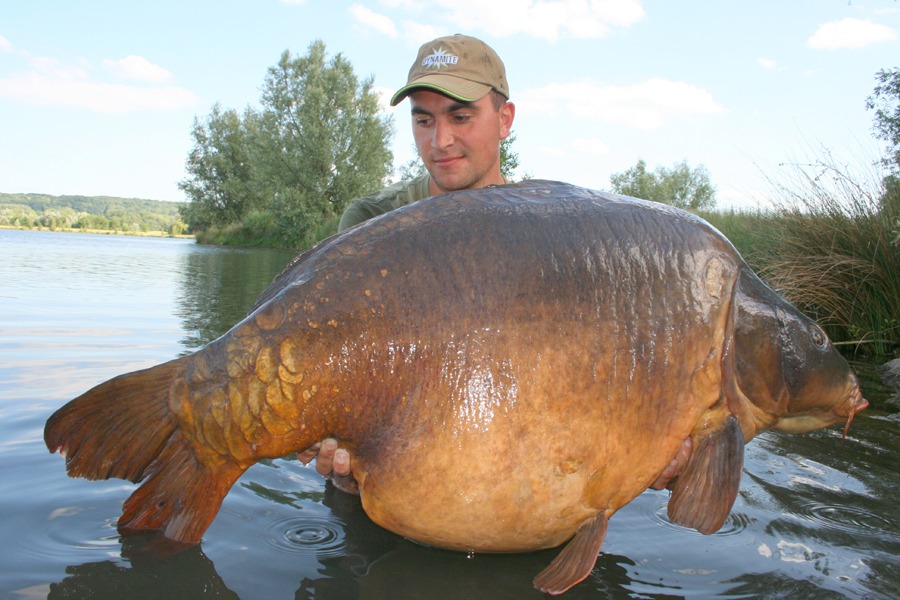 2014
The carp from lake Pelagičevo in Bosnia is certainly my most unexpected catch ever. When I fished the lake nobody knew that there was a 30+ kg carp swimming around in the lake. Nobody had caught it and I had no idea that a fish of this size was a possibility. I had a take just before I was about to pack up and end the session and after an amazing fight I was faced with the biggest surprise ever. The carp weighed 32kg and broke the Bosnian record at the time.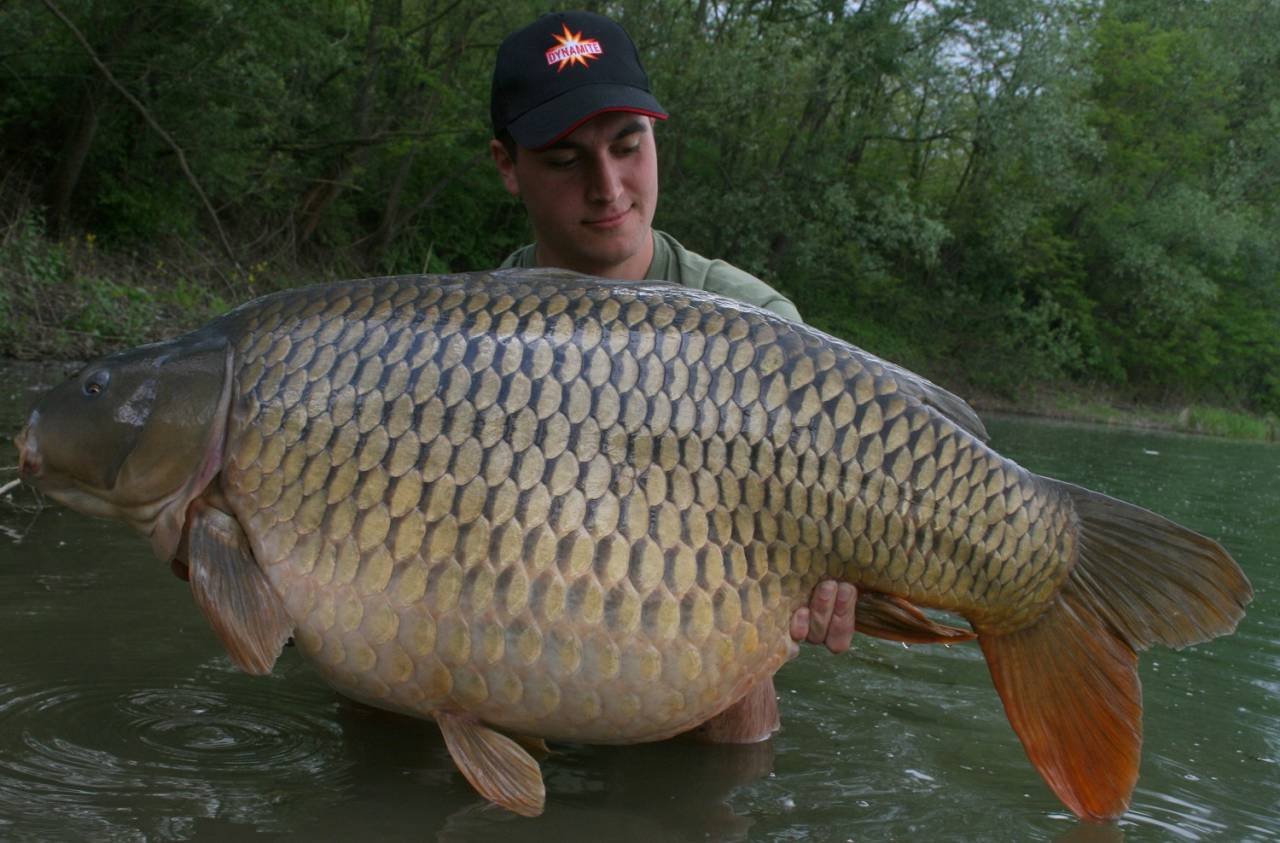 2015
It was my first time at the well known Etang 5 lake in France and I managed to snare the biggest carp of the lake – 'Big Girl' at 38,6 kg. It is one of the World's most famous carp and one which I had dreamed about plenty of times but never dared to think I could ever catch it. I think this carp is the most precious catch of my career so far. I caught her using Monster Tiger Nut boilies.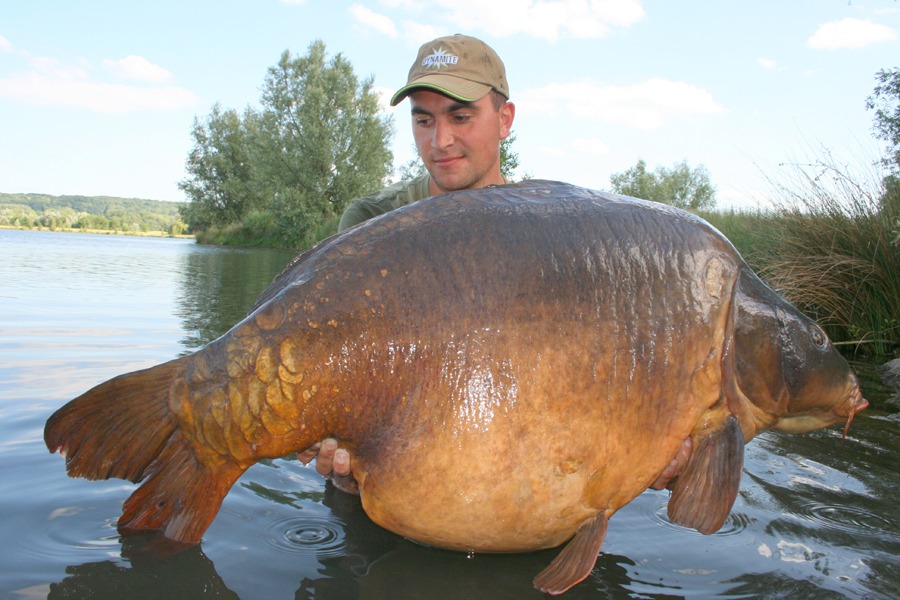 2016
I caught Erna from Austria for the fourth time and she weighed an incredible 39.8 kg. This is still my personal best. I caught her using Complex-T boilies. Sadly Erna passed away a year later but I always remember this catch with so much joy as she really was my favourite specimen to catch.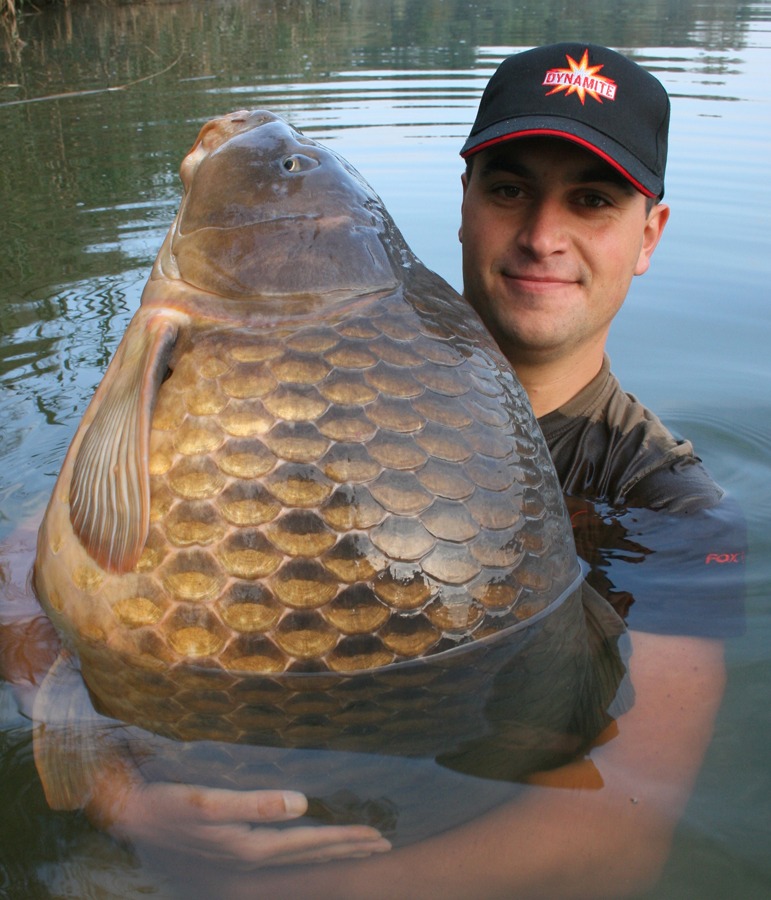 2017
Catching a really big carp in the snow had always been one of my big wishes. This wish came true in 2017 when I caught a 31.4 kg carp named 'Mistic' on the CompleX-T. After publishing the photo I got bombarded with negative comments, saying it was photoshopped, that the fish wasn't this big etc. I had to publish a video of the catch to shut up all the haters. At the same time I was happy to receive tons of support and nice comments from my fishing friends. It is all part of having a large online presence which I had to get used to very early on in my career.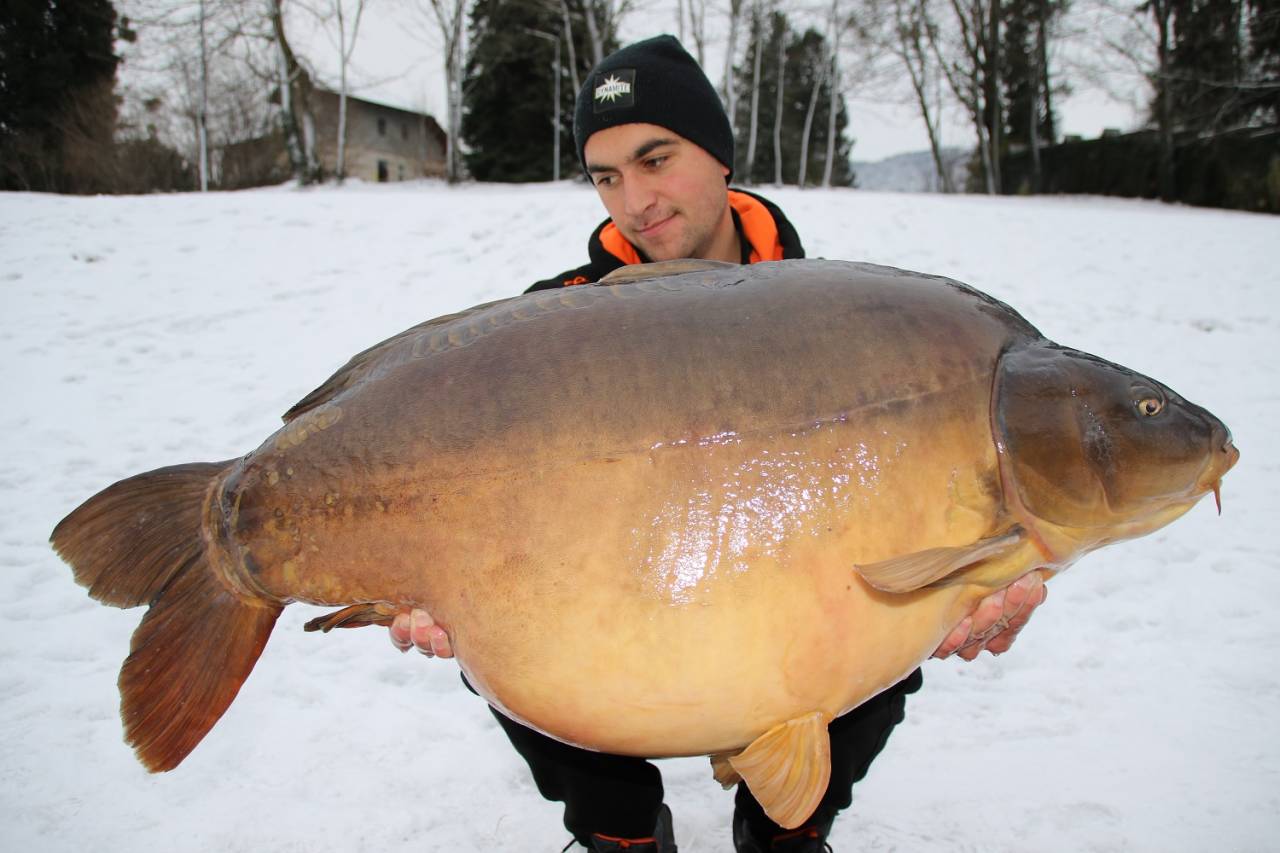 2018
I had managed to catch all the known big carp in my hometown lake, except for one – a carp named 'Papiga'. I eventually caught it at the best time possible as it weighed 32.4 kg. This added the 7th country on my list of nations where I have banked a 70 lb+ carp.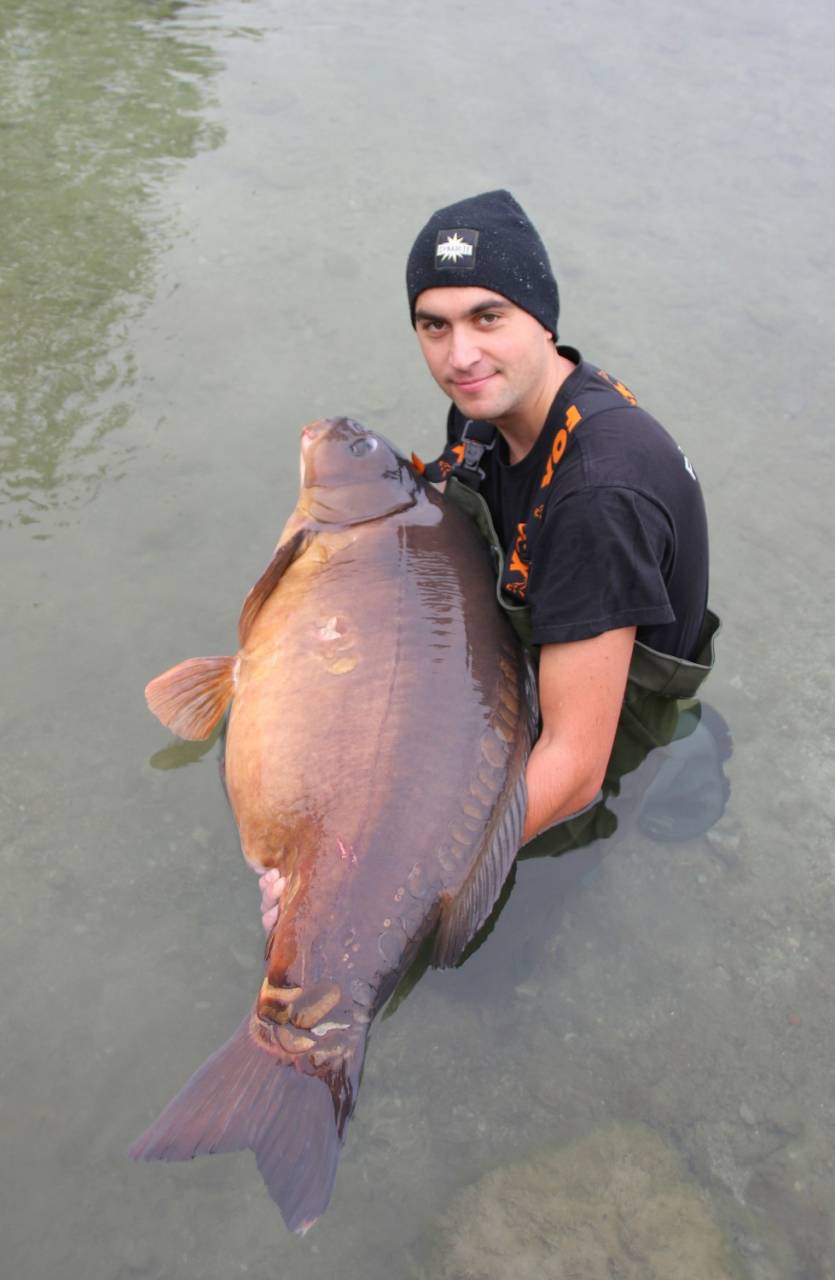 2019
I wanted to fish lake O'rellana in Spain for quite a while. This year I made it happen and me and my wife Marina spent a wonderful week on the bank of this fabulous water. I achieved my goal of landing in a 50 lb+ carp, which was my main target of the trip. This one fell to a Monster Tiger Nut bait.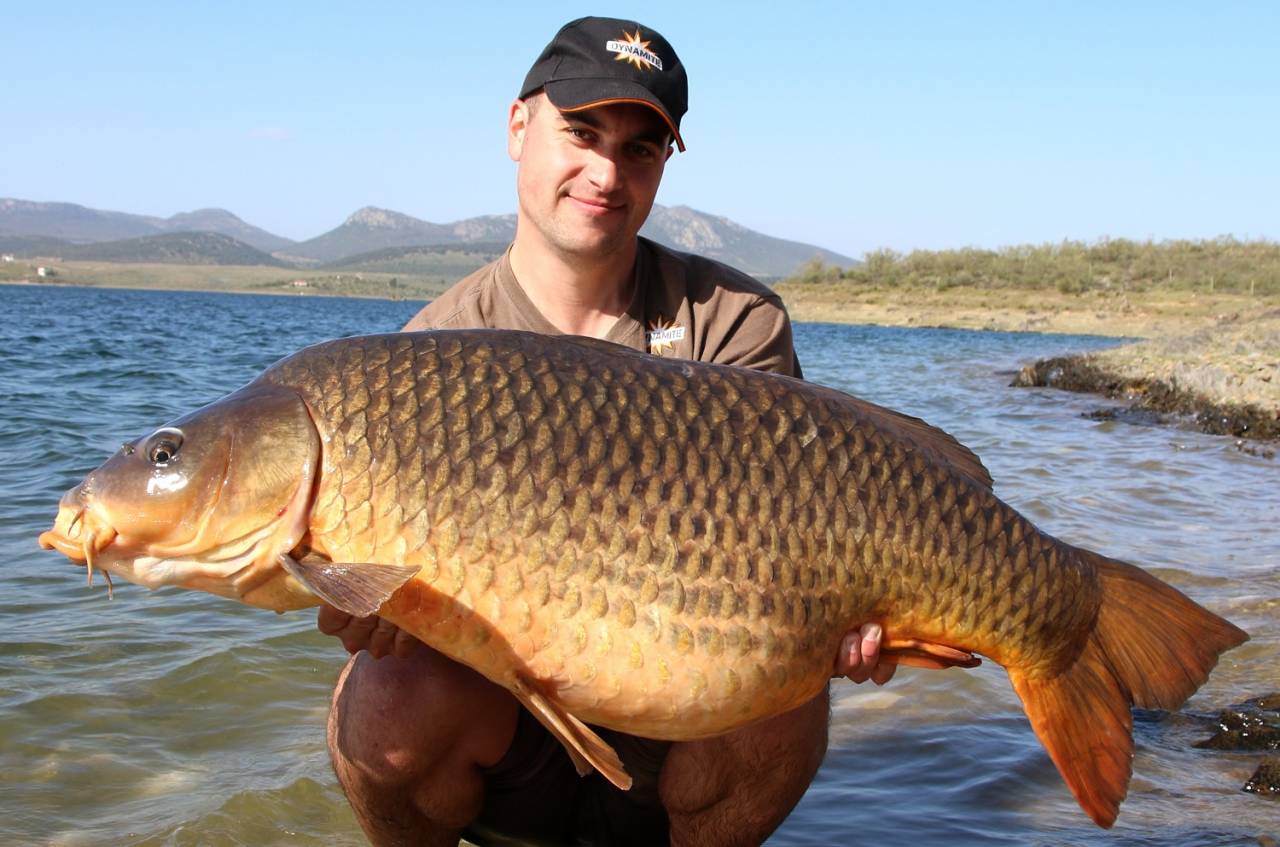 It truly wasn't easy picking just one catch from each year. Going through so many photos and memories made me remember so many beautiful and some hard moments that I've experienced fishing through all these years.
I would like to thank Dynamite for their continuous support through the years. I am beyond happy to say I was able to make some really good friends in the company and am super excited to continue on this journey with them in the future.