3 November, 2020 | Carp | Articles
2 Comments
Ian Russell's Diary October 2020
This month Ian pay's a visit to Manor Farm for a magazine feature before some sessions on some of the RK Leisure portfolio where he catches some stunning fish. He ends the month filming for Carp Spirit's Day Ticket Travels video series…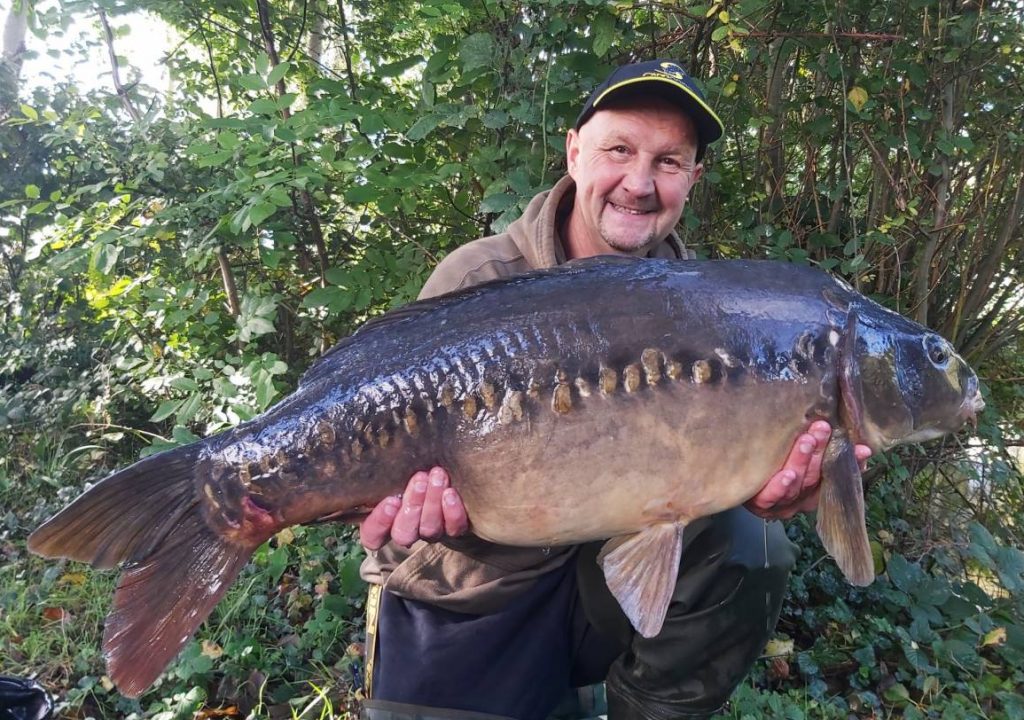 October for me has been an absolute hectic month, kicking off with my monthly feature for Total Carp Magazine. Myself and Editor Matty visited Manor Farms Boonies lake. This is one of my favourite venues and a return visit was high on our list.
On arrival we spent some time as per usual wandering around looking for signs of fish, the day was blistering hot and the fish we could see on the surface were already being covered by other anglers so they were a no no. We eventually settled opposite the channel in the islands and I set about marking up the areas.
The channel rods were wrapped at 26 and the right rod to the island margin was set at 24 wraps. A few spombs of Dynamite groundbait was spombed out in the channel and a small amount of 12mm Monster Tiger Nut boilies were spread along the island margin over the right rod.
As evening drew in, a few fish dropped off of the shallows and made their way in front of me over the deeper water. It was about 10pm before the 1st take came and it was one of the channel rods and a lovely 20lb common was the culprit. Two more came during the night both doubles one a common and one a mirror. Feature done we left at mid morning on another blistering hot day.
Wraysbury
Next trip for me was a 24hr trip over on Wraysbury 1 North Lake. Setting up in the Runway I found a clear area after many casts and deposited a kilo of Monster Tiger nut 12mm's on it.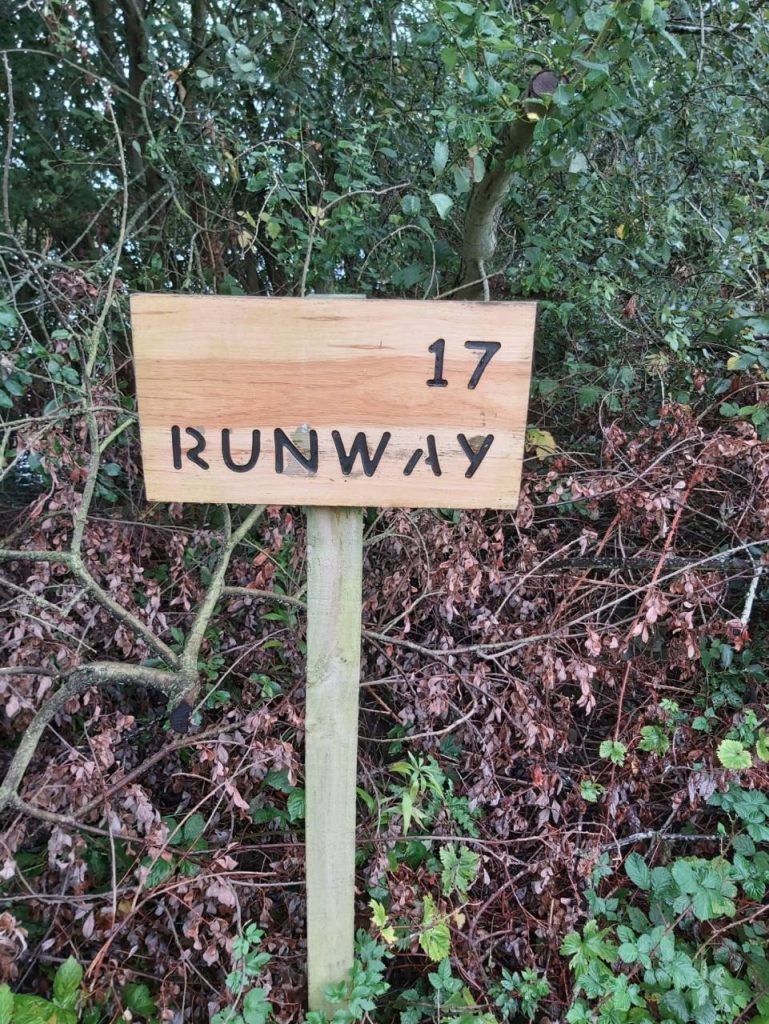 3 x Pink Hit n Runs were fished wafter style on size 4 Carpspirit Chod hooks. It wasn't long before a lovely low 20 was nestling in the edge and the following morning also produced a low 20 mirror.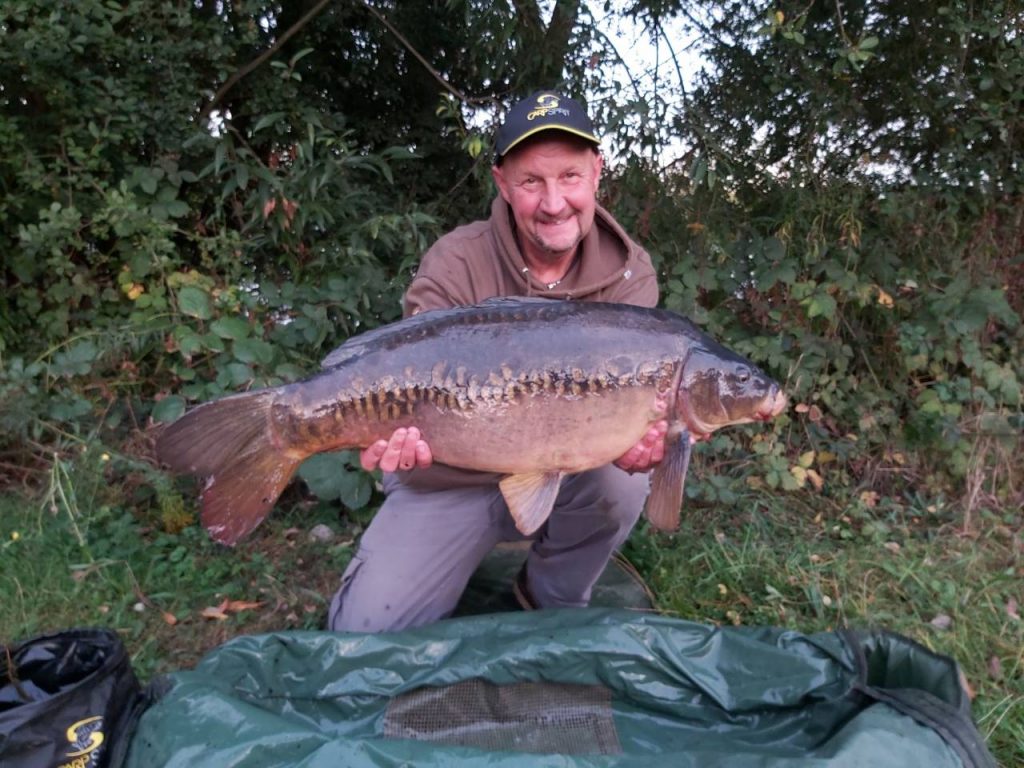 Crayfish Pool
I just wish I had more time to put into this lovely lake but work simply has to come first. Another mag feature was next and this was on RK Leisure's Crayfish Pool. I had unbelievably not fished this pool before, god knows why as it is indeed lovely.
I set up on the point and baited a couple of firm areas and popped the kettle on. I then spotted some fizzing against the far margin so wound a rod up and deposited a small bag of CompleX-T pellets attached to a Ronnie with Plastic corn on the rig right on top of the fizzing. I did grin at myself thinking that I was probably a bit to accurate and had blown the chance. But 10 minutes later saw me playing a rather large linear mirror. Lol when your lucks in eh. We finished the feature with that fish. Result!
Jones Pit
Another RK venue was my next overnight trip with this being Jones Pit, a beautiful small venue in Leighton Buzzard. It has quite a few carp but is also home to a large head of catfish which is the reason I only make rare visits lol. The first night saw me attached to one for an age before the hooklink eventually went (phew).
But mid morning a lovely 25lbs Common graced my net this time it was on a Prototype 12mm Monster Tiger Nut pop up. I did say this was a hectic month didn't I!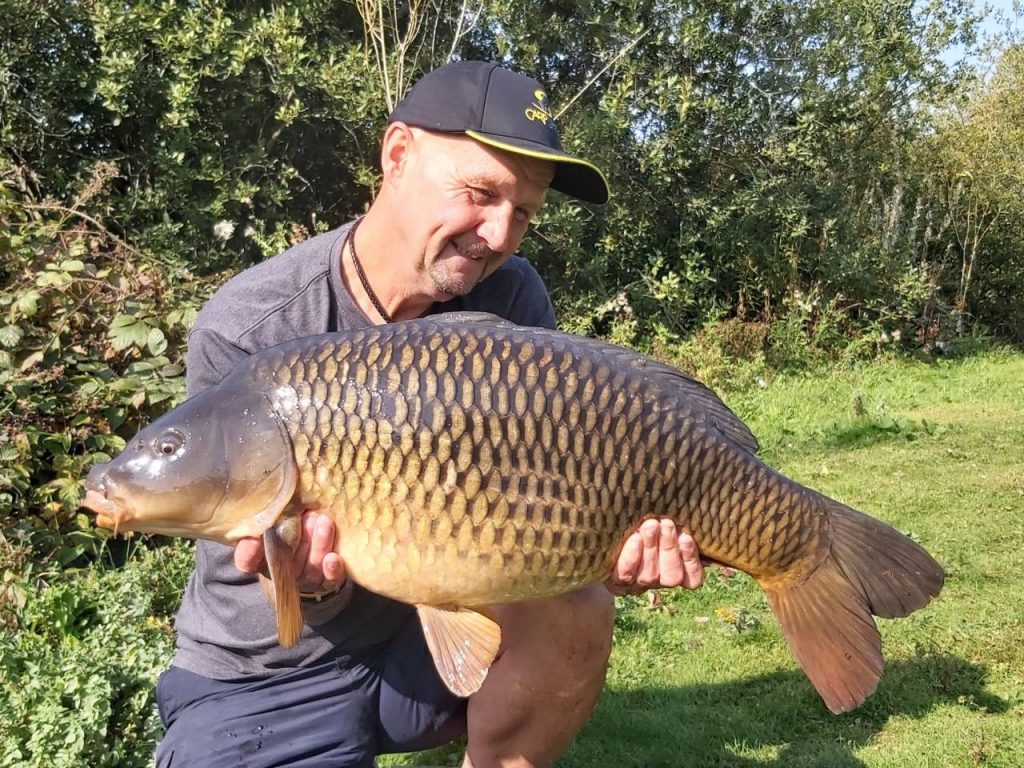 Back on Linear
Brasenose 1 was my next night trip with a client, I love Linear its my favourite Day ticket venue but I have to say the pressure the venue is under is quite worrying. Some carp turned up in my swim on dusk and I managed a 23lb mirror and also lost one straight after by casting literally 35 yards out. Ronnies with yellow Hit N' Runs doing the damage this time with small mesh bags of Complex-T pellets dipped in Dynamite's Smoked Salmon oil.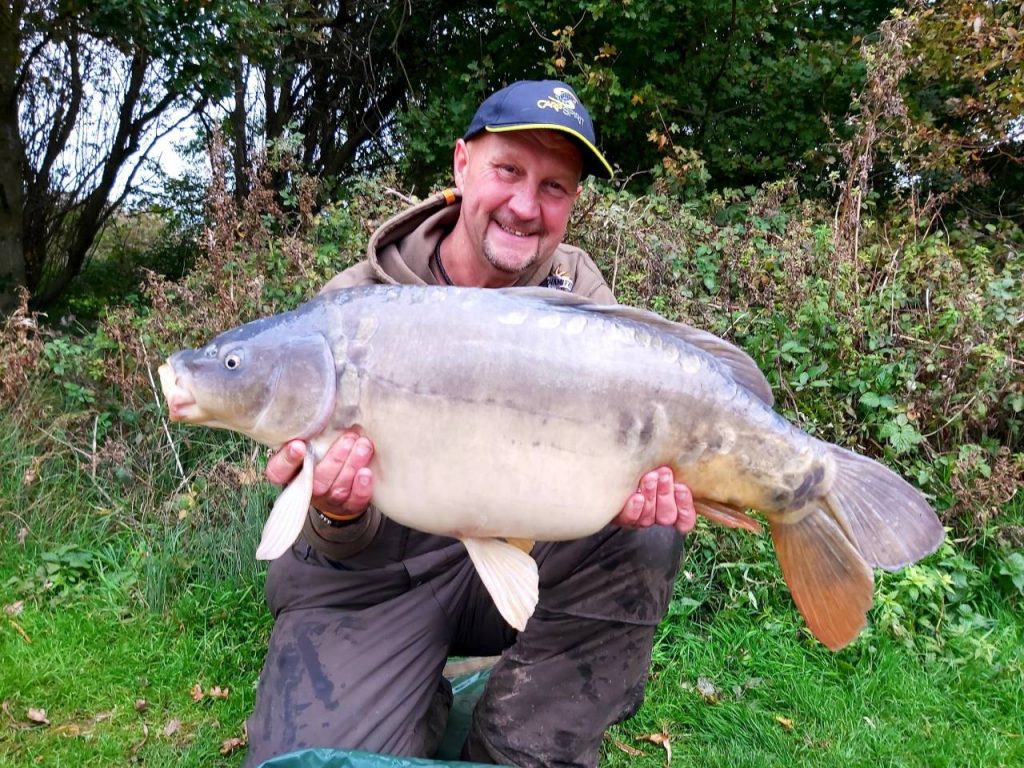 Day Ticket Travels
My final trip was my DTT filming trip to Essex. We couldn't get a day ticket venue to film on so a quick call to Big Mitch of Essex Carp Syndicates and permission was given for us to fish the Sanctuary Lake. What a lovely lake it is and full of equally lovely carp.
I will not go into to much detail but I did spomb out best part of 10 kilo of Monster Tiger Nut 12mm's and experienced some amazing results but have to say I did fish my socks off . All fish falling to size 4 Ronnies on CarpSpirit Medium Curve hooks with either Pink Hit N' Runs or the aforementioned MTN prototype pop-ups.
Till next months tight lines
Ian