29 November, 2021 | Carp | Articles | News
2 Comments
Ian Russell's Diary November 2021
This month Ian spends a cold but productive night at Albans Farm before a trip filled with forties at Furzebray Lakes…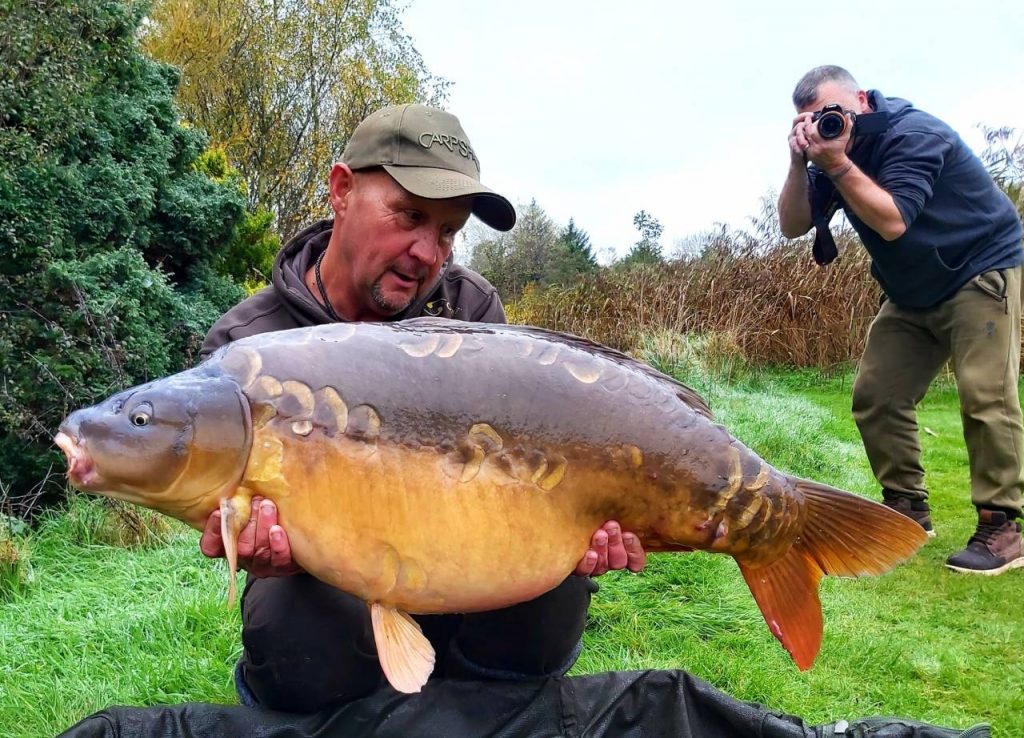 Ian continues…
A couple of nights at Albans Farm lake in St Albans was on the cards so arriving at gate opening time I paid my day ticket and made my way down the rather bumpy track to find an empty lake.
After a quick circuit I had seen a few in the middle section so set up house half way along the field side. A little lead around and I found what I was looking for so to start i setup three Ronnie rigs with Yellow Hit n Run pop-ups and cast out. By lunchtime nothing had happened so a whole bucket of Frenzied Hemp and three cans of XL Corn was spread over the three rod area.
Come 6pm the temperature had dropped below zero, totally unexpected as the weatherman said 8 degrees overnight. Brrrrrrr so an early night was had. At 2.30am and a mid double mirror dragged me out into the cold. By this time everything around me was white with frost.
I slipped him back and went back to bed. Throughout the morning odd fish showed over the area so I thought there was no need to up sticks and move. At lunchtime I again put out a further bucket of hemp and corn. As darkness arrived more and more carp showed over the area even though it was absolutely freezing again I sat watching the constant ripples arriving at the edge.
At 7pm I had a bream on the middle rod and at 8pm the same rod which incidentally had also produced last night's carp was away again. Now this was different, It stripped lots of line and I was convinced one of the lakes catfish was the culprit. How pleased was I when in the torchlight the lake's biggest common rolled into the net.
A quick call to Craig the fishery manager and he soon arrived in the buggy and with more lights than Wembley Stadium we weighed her at 35lbs and whizzed off a load of pics.
Now I had baited a fairly tight area with three rods on it and all three bites had come to the middle one. How many times have we all seen this happen eh?
The rod was refreshed and positioned in the middle and I slept well that night. I was to be off before lunchtime and as I packed away the Middle rod yet again took off and a mid-double common was to blame. What a great little trip to a lovely day ticket water!
Next trip for me was a three night session at Tony Kingdon's beautiful Furzebray Lakes. Joining me was my good friend Michael Poulter and we were to fish the island lake.
After our meet and greet with Tony we were left to select swims and get sorted out. Michael setting up in Jezzers and me in the Lifebouy swim at the opposite end from him. This made perfect sense as we had been warned not to overcrowd an area as these can be spooky carp.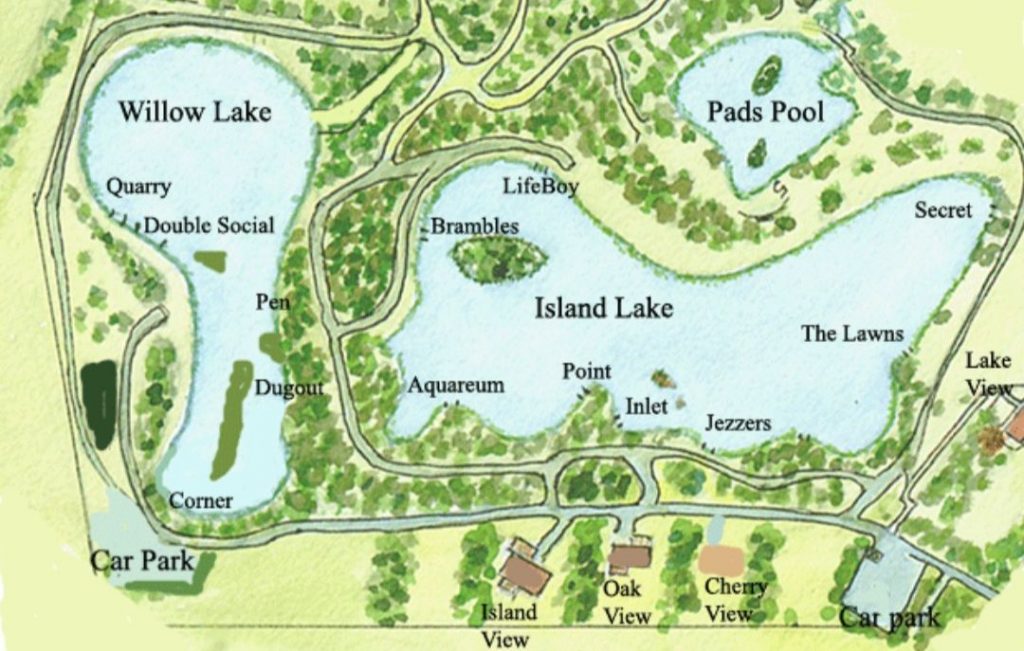 We both chose to use our favourite Sweetcorn and Monster Tiger Nut 12mm boilies approach with minimal disturbance applied. The 1st night and Michael nabbed a 22lb mirror. The afternoon and evening at my end was seen as the best time and at 3pm my left rod fished tight to the island took off and after only about 30 seconds and th the speed of a rocket actually crashed into the reedbed to my left and the hook fell out.
Gutted but convinced it was a smaller carp I refreshed the rod and sat and sulked until the same rod at 6.30pm signalled a drop back and I was again attached to a carp. All held this time and a lovely clean looking 28lb mirror was being filmed and photographed. The night then passed quietly for me but on first light Michael experienced the most hectic action for an hour which included a brace of 40lbers!
Incredible! He had all mirrors of 27lbs, 32lbs , 40.8lbs and a new PB of 46.4 lbs. On the journey here we had both said how lovely it would be for him to get a PB as there are at least six over his previous one in the venue. Michael offered to help me move to his right to put me on more fish but having suffered this myself on numerous filming and social trip's I declined as it would cut him off and it's something I have never done and never would.
I will make my own result but thanked him for the offer. At 1.30pm Karma paid me back with the same rod taking off. I have not experienced strength of the like from a carp for a long time with the carp flat rodded me several times then spending best part of 15 minutes up and down under the rod tip. By now I had seen it and knew it to be at least over 45lb! Eventually I scooped up a carp known as Clover. Tony was called as was Michael and a weight of 46lbs exactly was recorded.
Bloody over the moon would be an understatement. Three over 40lb had been out today from this amazing little lake. I reset all the rods now and was quite expecting an evening take but it was as I was packing down at 8am when my next take occurred and a lovely little 20lb Leney was to blame .
Michael had however experienced hectic action since early hours with five carp to his credit finishing him on an unbelievable 10 fish for the trip. The drive home was filled with smiles and laughter as you can imagine. The little film we made can be seen on You Tube embedded below:
My next trip was our final Day Ticket Travels video for Carp Spirit. That included myself and Rob and we filmed it at Essex Carp Syndicates Mill Day Ticket. To find out how we done you'll have to wait and watch the footage when it is released…
Tight lines, Ian