5 May, 2020 | Carp | Tips | Articles | News
1 Comments
Hughes' Lockdown Countdown
Top carper, Rob Hughes reveals his top tips for preparing for the fishing restart.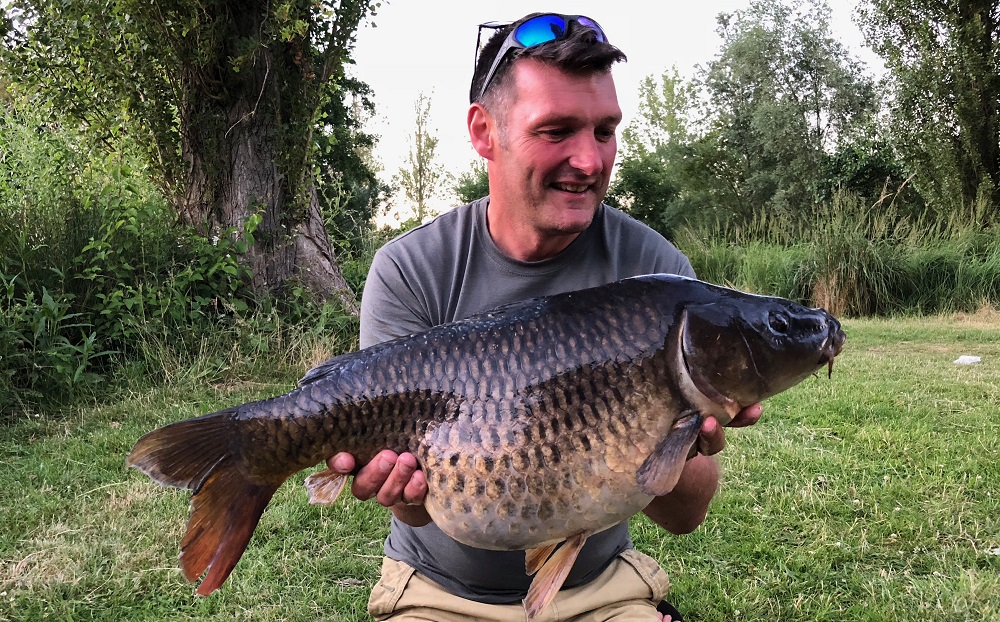 What can we say about recent weeks other than it's been a no go for angling. Everyone's itching to get out but we're still all locked down with nowhere to go. It's a tricky time for sure but hopefully very soon (maybe even early May) there may be some good news and we are able to get back out.
With no fishing to be done it's been a chance go through the kit, get everything sorted, and change lines / prep bait etc ready for the off. Here's a lockdown countdown of things that we can all do so we're not caught on the hop. For those of us old enough to remember the old close season, it's very similar, and everyone will be really excited to get back to a sport that's not just what we do, but a part of who we are. Stay safe people. See you on the bank
1. Change lines
An absolute must at the start of a new season, but a bit of a chore to do. Personally I hate it, but there is a fair bit of satisfaction in looking down on a clean fresh set of recently spooled reels knowing that you won't be let down. At CarpSpirit we've got a load of brilliant lines to suit every purpose.
Did you know that our sister company is Sufix, and a massive amount of the mainlines that you see in carp fishing circles come from them. Our Velocity line is a good one and is my choice. Great for casting in the lower diameter, but equally good for tougher situations if you bump up to 19lb version which at 0.35 is the same thickness as most other lines 15lb versions. At £18 quid a spool its a bargain too.
2. Spooling Up
On the subject of spooling up, do you do it correctly? There's loads of different ways you can spool up, but some cause massive amounts of twist. I put a short film together to show how to do it properly, and also to highlight a brilliant little tool called a D Spool Stripper which fits into a drill and removes your old line in no time at all.
At £7.00 a pop from CarpSpirit stockists, they're really handy and take away the grief of winding hundreds of metres of old line round your arm. Don't forget to re-cycle it through the Anglers National Line Re-Cycling scheme or your tackle shop too.
How to re-spool correctly
3. Rig Prep
Prep your rigs, and there really is no excuse for this. I've tied up a load of Ronnies but not attached the hook links yet, a fair few Germans and a load of short PVA bag rigs too. It's nice to know that if I do get a few hours for a short session somewhere, I won't waste vital minutes tying rigs up, and it also reminded me what I need to stock up.
Not only that but it keeps you mentally "in the zone" if you have a rig making production line for an evening or two. Next job for me will be tying up a load of salted pellet mesh bags.
4. Don't forget your zigs
Don't forget Zigs too. Zigs are one of those methods that if you don't do it very often, or don't have stuff prepped up and ready to go, you'll not try 'em. In the spring and early summer you can nick a fish or two on a zig more often than not, and having a load prepped up and ready for the off makes a massive difference.
Tie a load up at 14 feet and store them ready. You can always chop them down if you are fishing a shallower lake, but you know you're always ready to go.
I fished with zigs at Willow Park just before the lockdown. You can see how I did it in part 2 of our latest video Day Ticket Travels. Check it out below:
5. Sort your kit
Strip your kit down. We're all guilty of taking too much kit with us, and as we've just gone from winter to summer in a really short time, I've been able to dump a load of winter stuff out of my bags. Essentials only for me now as it makes nipping out for a quick session a lot easier if you haven't got a load of bags to pack.
My gear is now stripped down and ready for the off. One bag with essential kit, a bait bag with all of my little extra's, and if you said go now, I could be out of the door in 10 mins flat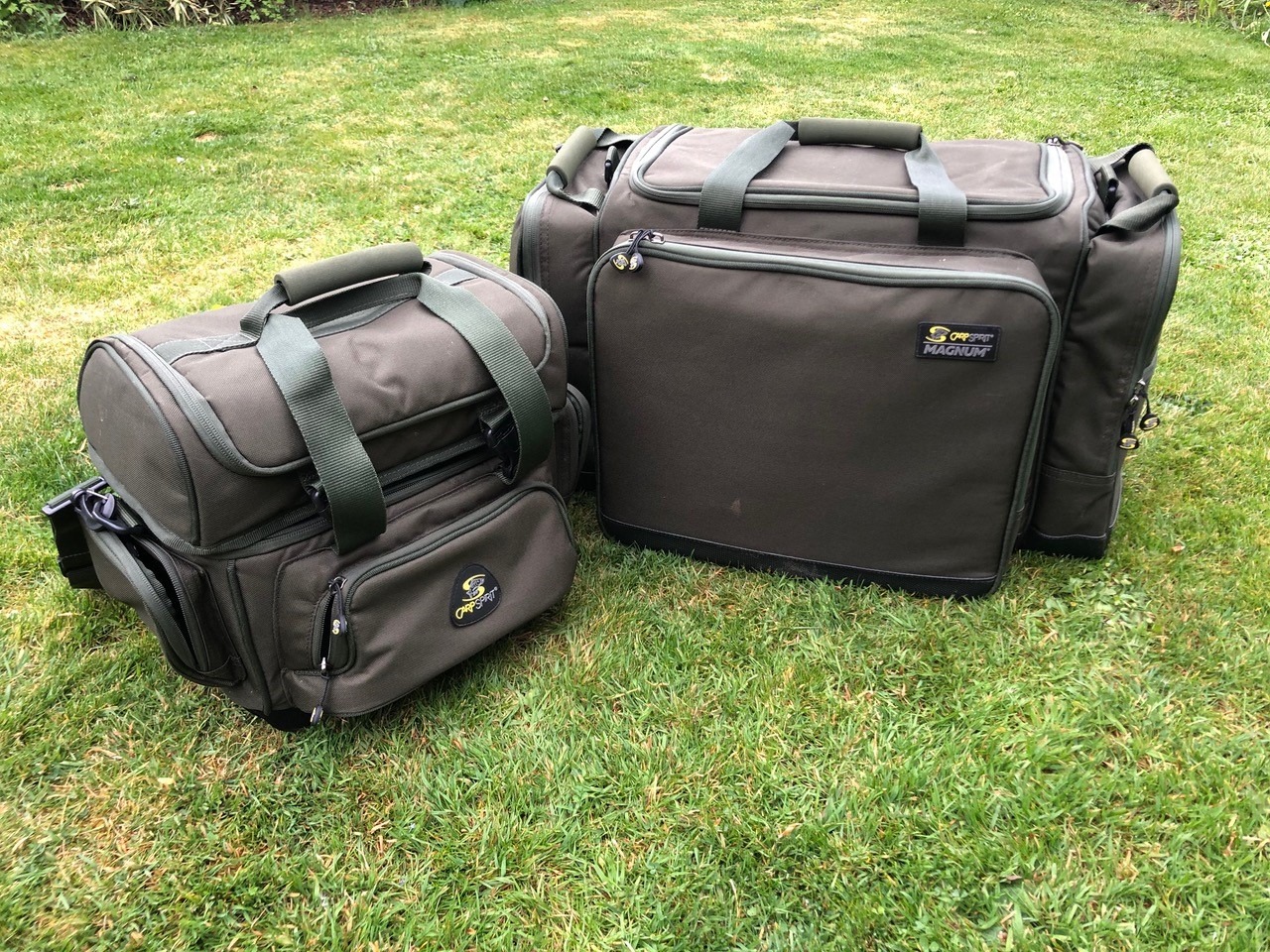 Smaller 'quick session' bags are prefect for the summer
6. Floater Prep
Prep your floater kit. They're up on the top, so don't forget floaters and your floater kit. We've not had a chance to fish in the warm up this year, and when we do get back out they will be more than happy to take a bait off the top.
I carry a separate bag just for my floater kit and once again it's always ready to go. It's got a couple of bags of Sweet Tiger floating feed pellets in it and the carp simply love em'.
The addition of some tiger nut oil too makes them doubly attractive. Once again check your lines, check your catty elastics, and pack a Spomb in case they are just a little further out, but whatever you do, don't forget your floater kit.
7. Boilie Prep
Boilie Prep. I've been prepping some hook and also feed baits for a while and with hopefully only a short time to go now I'm going to give them a last boost. I take a few kilo of boilies, in my case CompleX-T for my syndicate lake, and pour a healthy splash of matching liquid over them. Every time I go in the garage they have a little shake in the bucket and when they've sucked everything up I add a little more.
I'll glug them again few times before the off then fish them mixed 50/50 with straight CompleX-T out of the bag. It's a really good way of getting extra attraction into the peg without overdoing it.
On The Bench – Magnum Landing Net
On the Bench this month is the Magnum landing net from CarpSpirit. Now you might think a landing is just that … a landing net, but there's a lot more to it. We all expect it to work, be solid and be good quality. That comes without saying and this one is.
The key point with this one is that it's got a 10 foot handle and a useful magnetic net lock system to keep the mesh from snagging and dragging when you're trying to net fish. If you haven't used a long handled landing net before you really are missing out. It makes landing fish on your own so much easier, especially with zigs. I'm not just saying this but it really does make a difference. I'm prepared to stand up and say that a long handled landing net has probably caught me more fish than I would've if I was using a standard 6 foot net. Have a look at them, at the very good value for money at £99 too. Absolute winner.