20 November, 2019 | Carp | Articles | News
1 Comments
A Summer of Success for Cleary
UK carper Dan Cleary visits the canals of Holland and Belgium, a French venue and bags a couple of stunning UK fish during a busy summer…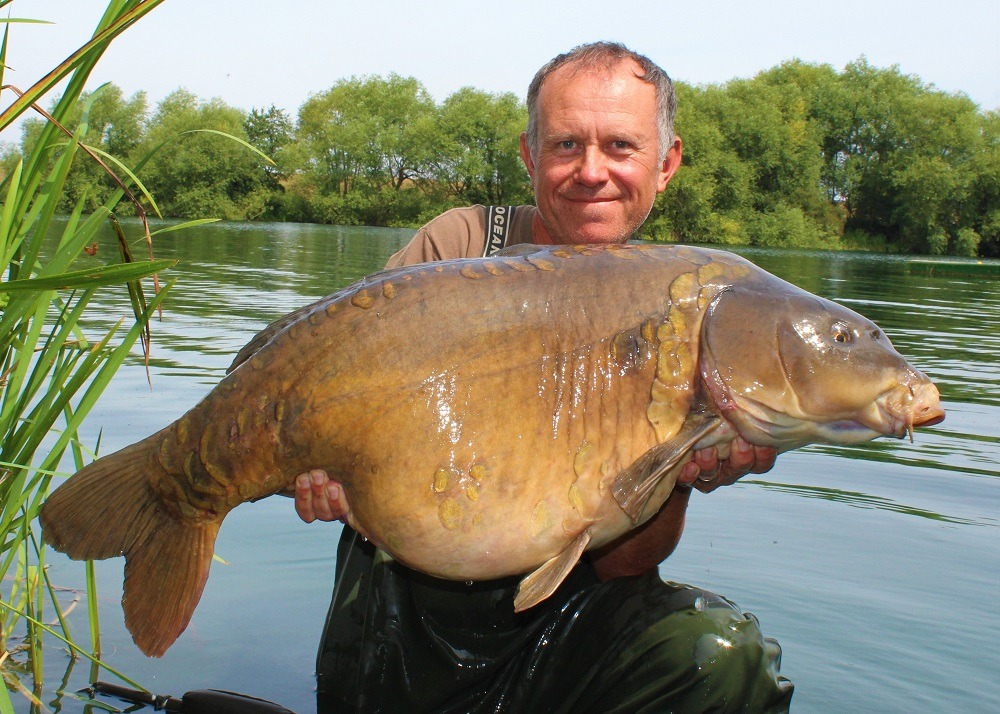 Dan continues..
Well what a summer it has been for myself. I was starting my third year on a very tricky lake in Surrey but first during May I travelled over to the Belgium & Dutch canals.
Armed with my ever-reliable combination of Crave boilies and Frenzied Mixed Particles. I had eight nights at my disposal and it was a trip of mixed results. At times my heart was leading my head, knowing I was not on the right sections of canals, but really wanting to catch from them.
I spent two nights on the famous 7-8 stretch on the Kempisch Canal for nothing, then two nights on a dutch canal where I had taken a 32lb common on a previous trip. I knew the clarity looked wrong, but I still stayed, I knew it was the wrong decision. I did however land two small fish to mid 20's from a canal near Antwerp at the start of the trip. Then I managed a lovely 30lb mirror from the rather challenging V Channel, that really got my summer under way.
French Hit
On my return I now had my plan of attack in full swing on the tricky lake down in Surrey, where there are only 11 residents left, with the lakes biggest having broken the 50lb barrier on two occasions previously.
Obviously this was my main target, with four big fish under my belt from previous seasons. I was finding her in two sets of snags regular which was a good sign, but before I knew it, it was mid June and I was off on a summer social to Bluewater in France, where we experienced a heatwave with temps over 40 midweek.
Despite this I still manged to land five fish from six bites to 46lbs, no real monsters but an enjoyable trip none the less. A mix of Complex T boilies and pellets bringing the results for me.
Back in Surrey
It was now time to concentrate on my main target. I returned from France and continued with my plan, two areas I had raked from a boat and had been baiting up prior to France, still looked clear.
I topped them both up with CompleX-T boilies and mixed particles. Two 3 night sessions later and I had the dream morning, with the two biggest fish from the lake although spawned out at 33lbs & 42lbs respectively.
My friend had come down to take photos of the 33, when the other rod ripped off with the biggest fish on the end and he captured the fight on his phone. (Youtube Vlog: Somewhere In Surrey) The 33lb mirror fell to a 15mm CompleX-T Foodbait pop-up tied to a chod rig, and the big girl Daisy falling to a washed out pink Crave pop-up tied to a 360 rig. Both coming to different spot baited with 3-4kgs of bait two nights before and not fishing either of them for the first night.
More UK success
Then I must have trod in something, as a few weeks later I managed to catch a couple of 30's from a local club water, fishing close to a reed bed, and only a few feet from the bank. These fish fell to a Crave snowman, 18mm bottom bait, and 15mm Foodbait pop-up, captain craveman producing the goods once again!
Back to France
To wrap up the summer period, it was my annual birthday fishing trip abroad at the end of August. This time to Etang 5 in France, somewhere I had wanted to fish for a few years.
The lake had produced two big 80lb+ fish in the past, one has since past away Dino, but xxx was still with us. CompleX-T boilies, pellets and particles being my plan of attack.
Not only did I catch on my birthday, making it the 4th year running, I also caught my 2nd largest fish to date at just over 60lbs. (Youtube Vlog: Etang 5 Vlog)
So a thirty from Belgium, a 40+ fish from the UK, and a 60+ monster from France, that's not a bad summer is it. For the Autumn I have Italy, Belgium and the Netherlands as a few destinations booked, plus also a spot of fishing back home too of course, but that will be for my next blog…
All the best Dan