30 October, 2019 | Match & Coarse | Articles
0 Comments
The Big Fish Hunt – My Worst Big Fish Losses
In part two of his latest article, specimen ace, James Champkin talks about the pain of losing a dream fish as he recalls some more of his angling adventures…
Last month I described some of my most painful big-fish losses. Those that stay on your mind for months and leave a persistent feeling of sickness deep within the pit of your stomach. I'm a specimen angler, and unfortunately it comes with the territory. I had originally only intended for this content to take the form of a short one-off article, but once I started the process of reminiscing it quickly became apparent that I have more than a few stories to tell about monsters that got away!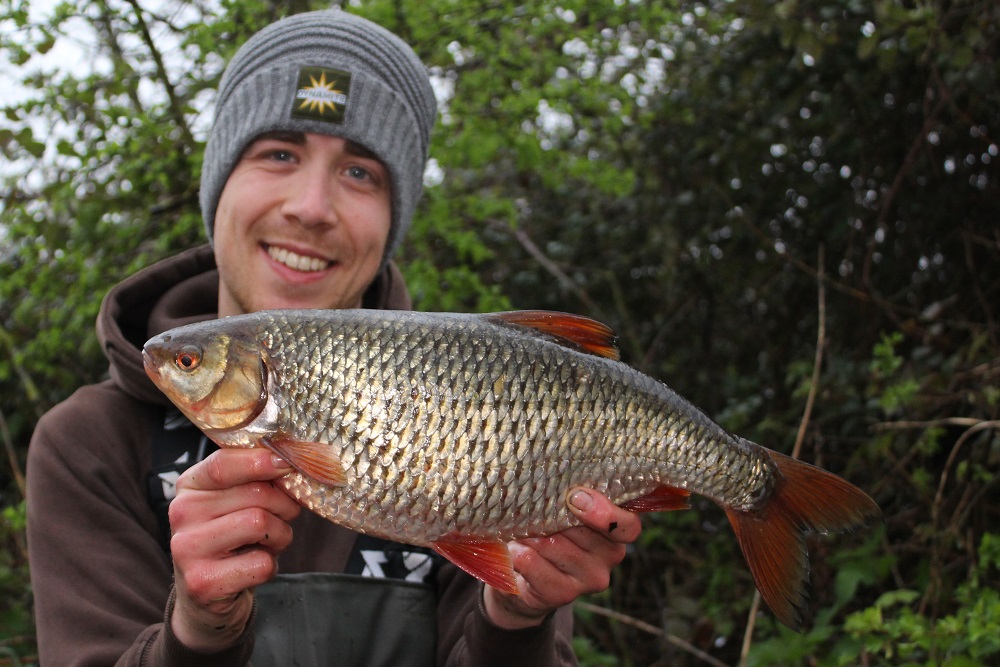 So, get comfortable, make yourself a hot drink and take pleasure in more of my suffering…
Could it have been another personal best?
A double-figure tench had eluded me for more than four seasons, and each year I had to congratulate friends on catching their first double. I was fishing the right venues with a pedigree for producing huge tench, and I was catching a lot of big fish – 8s and 9s became common – but as hard as I tried I just could not crack the 10lb barrier.
Spring 2019 soon rolled around and I was set to embark on yet another tench campaign on a completely new water to me. It was huge, daunting, had a reputation for being extremely difficult and I was fully prepared for blank sessions to become the norm while angling for a low-stock of very big fish.
As it happened though, I went on to enjoy my greatest ever spring and managed to smash my long-standing target in May with an incredible tench of 10lb 11oz, which I quickly followed up with another of 10lb 2oz. A brace of doubles was more than I could have ever asked for, but it was my final bite of the campaign that left a slightly bitter taste in my mouth.
By now it was early June, and the productive area upon which I was concentrating my efforts had become surrounded by dense weed growth. The spot itself was kept clear through the activity of feeding fish, but the recent hot weather had accelerated the weed growth to a massive extent and this meant that landing any fish that were hooked was now far from guaranteed.
The fishing had slowed and I was scratching for bites. After a quiet morning I received a powerful take on the right-hand rod rigged with an inline maggot feeder at around 1pm.
Upon picking up the rod the fish immediately took line from a tight clutch and felt very heavy indeed, before it ground to a halt in a weedbed behind my spot. I had caught carp from this area before but only during the hours of darkness, so while this fish seemed to possess the power of a stockie mirror it didn't seem likely that I had hooked one in the early afternoon. I had a feeling it was an enormous tench.
I lent into the fish and the weedbed, but it all felt solid. I was just considering my options when everything fell slack and my 2lb test-curve rod sprung back towards me. The mainline had inexplicably parted and I was left shocked, quivering and gutted. Landing two double-figure tench was amazing – it was target achieved, there was no doubt about it – but could I have just lost a tinca of 11lb – 12lb, even?
A conger lost in the rocks
This summer, I spent a fair few nights attempting to catch a really big eel. My existing PB of 5lb 3oz had stood for a number of years and my eeling sessions in recent seasons had produced nothing of note.
However, the aforementioned gravel pit that I had fished during the spring for tench and bream had a history of throwing up the occasional conger, and so it seemed a logical (although somewhat intimidating) venue around which to base my campaign. The target would be something of 5lb +.
I fished my way around a few swims on the pit, but caught only small eels weighing up to around 2lb. It was August by now, and my eel fishing would soon be drawing to a close for the season. I changed areas and fished a completely new swim – it looked the part with marginal snags and deep drop-offs, and I couldn't work out why I had ignored it previously.
The first night in that swim produced an eel of 4lb 4oz to a lobworm on a Dyson rig, followed by a superb fish of 4lb 14oz the next night I dropped in there. Suddenly, things started to be moving in the right direction and I felt that I was getting closer to a really big fish.
Next session..
On my next session I managed to secure the swim for another night. I was rushed after getting stuck in bad traffic on my evening journey to the venue, and consequently I only just managed to get the rods out before darkness descended.
I spodded out a combination of Marine Halibut Method Mix and dead maggots to the spots before casting legered lobworms over the top, and relaxed on my bedchair content that I could do no more.
Not long into darkness I landed a fish of 3lb 3oz – a promising start, and I quickly got the bait back out to the mark. A short while later the same rod indicated a typically twitchy eel bite, and by holding the line between my fingers I could feel small plucks. I wound down and struck into what felt like a freight train. The 3lb test-curve rod immediately buckled over and bent through to the butt as I struggled with the violent headshakes that were being transmitted from the other end.
I had absolutely no control whatsoever and was forced to slacken the clutch slightly from its screwed-down state. Even with large eels, you can often get them up in the water before playing out the battle on the surface, but whatever was on the other end of this fight continued to savagely thrash away and I simply couldn't bring it off the bottom.
I thought it was a carp..
The fish then began to kite to my left and swim towards me, making use of the very deep margins the swim offered. I even began to convince myself that I might of hooked one of the venue's large carp, as I just couldn't believe that an eel could put up such a ridiculous battle.
All of a sudden the eel was under my rod tip, and I flicked on my head torch and shone it into the deep, clear margins. With the rod still under full compression I could actually see the eel writhing among the rocks, rubbing its head and trying to free itself! It looked enormous.
Panic mode set it and I piled on as much pressure as I could, aware that I was about to lose this fish if I didn't do something drastic. Then, the rig came flying back at me and it was gone. The fish had cut through the 35lb Kryston Quicksilver hooklink on a rock. With my head cradled in my cupped hands, I could have cried. How big was it? 6lb? 8lb? I will never know.