22 July, 2019 | Match & Coarse | News
2 Comments
Swim Stim Helps Angling Times Man Tempt Huge Bream
Ian Jones lands PB 14lb 8oz slab using popular match groundbait combo.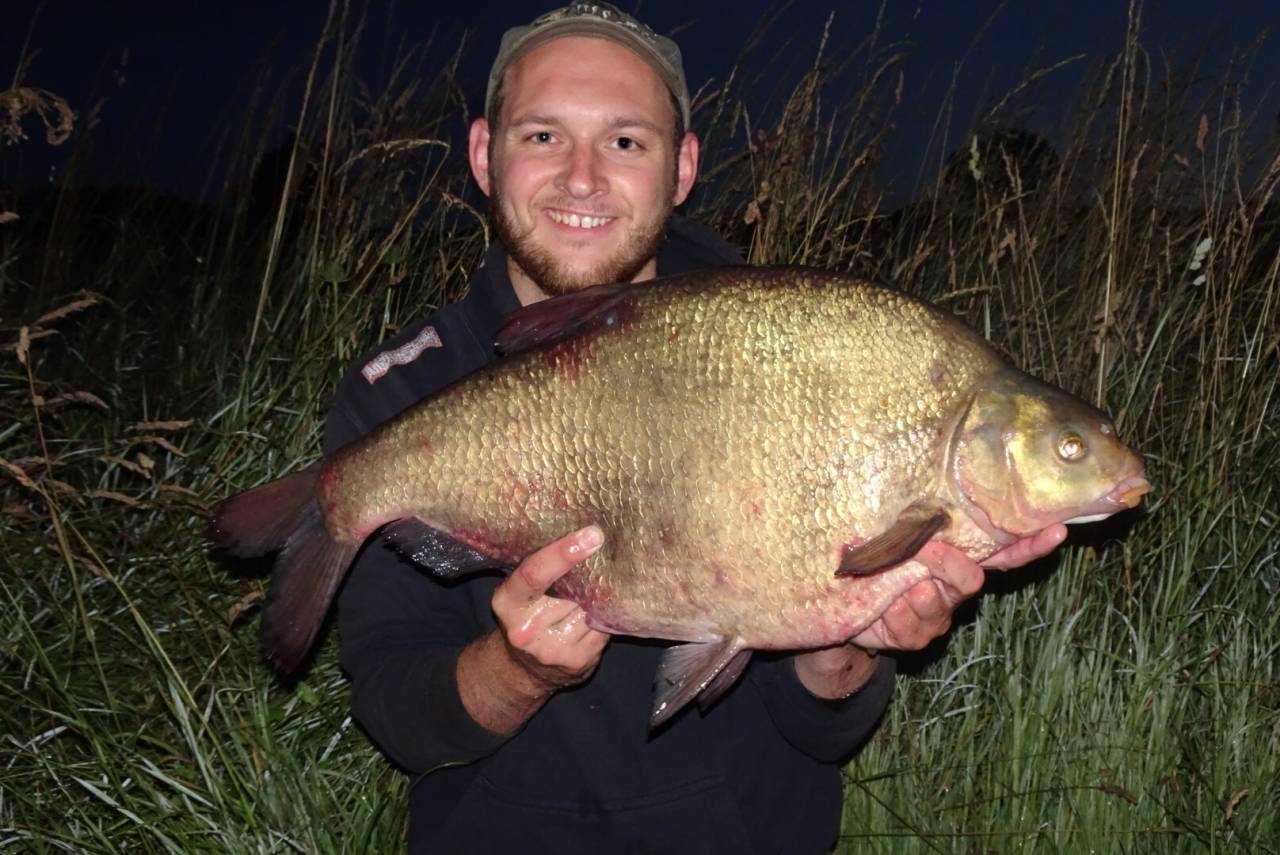 Angling Times News Editor, Ian Jones netted the monster fish after making a maiden trip to a new water. The Nottinghamshire based angler said:
"I've recently enjoyed a dream bream session during a maiden trip a Southern gravel pit. The lake is tremendously weedy and after a long 15-minute slog with the barrow to get to my chosen swim I spent nearly two hours leading around to find a clear spot that I knew I could present a bait well over.
I've been using the same bream groundbait all season and this session was no different. I mixed a kilo each of Swim Stim Betaine Green and Marine Halibut groundbaits together and dampened it off with molasses and Evolution Hemp Oil. To this I added 2mm and 3mm matching pellets that I had previously soaked in lake water.
"I Spombed the entirety of this groundbait mix to the spot (around 25 balls) to simply draw the bream into the area. There's no significant food items in the groundbait and its purpose was just to act as an attractor.
"Just before dark I cast out my rigs which were just simple bolt rigs with lead clips, 2oz leads, braided hooklinks and 12mm fishmeal boilie hookbaits. I attached a small PVA stick of crushed boilies and micro pellets to each rig and cast these out to the mark.
"At 4am I woke to my alarm signalling that classic bream bite and a rising and dropping bobbin. Moments later a new PB 14lb 8oz bream was in the net."