10 February, 2022 | Match & Coarse | Angler Blogs | Tips | Articles
0 Comments
Alex Dockerty's Top Five Groundbaits for Skimmers
When the temperatures drop many anglers turn their attentions to targeting skimmers thanks to their ability to feed well in the cold. One of the best ways to draw skimmers into your swim is to use groundbait, but what are the best groundbaits to use? To help you make the right choice, we've enlisted top Commercial matchman Alex Dockerty to share his five favourite mixes that help him bank bags of skimmers, time and time again.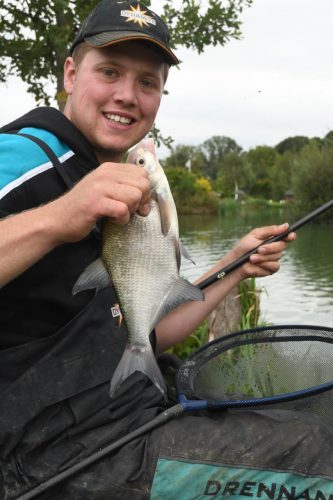 He said…
Black Swim Stim
First up in my list of groundbaits for skimmers is the Black Swim Stim. A cult groundbait that's hugely versatile and for me it's the perfect base mix when I'm looking to use a fishmeal based groundbait for skimmers.
Whether it be a commercial or a more natural venue, it can be used over wet and cupped in as stodgy balls or used much drier to create a more active mix.
Due to the dark colour, it blends in well with the lake bed and doesn't spook the skimmers off. Because of the colour, I also like to fish a bright hookbait over the top of this like a single red maggot, double pinky or corn.
Milled Expander
Next in line and again sticking with the fishmeal theme is the Milled Expander groundbait, be that in either the Amino black or the Original. For me they're incredible when used with pellet hookbaits to target skimmers as it is such an attractive mix due to the fine nature of the groundbait.
It can again be used over wet or if the water is deeper I use it 50:50 with the Black Swim Stim to make a slightly denser, heavier mix to carry it to the bottom to help me pin the skimmers where they're easier to catch.
F1 Sweet Original
This next mix is one I used last year during the UK Champs at Barston where small skimmers were the target and when a high attract, sweet mix is needed. For this, the F1 Sweet Original was the perfect mix as skimmers just love sweet baits.
I mixed this over wet to create a slop which broke down quickly in the water to create an enticing cloud for the skimmers to home in on. This helped keep the fish in the swim for longer and brought me quicker bites. Definitely one of my go-to groundbaits for skimmers!
Silver X Skimmer Mix
If the name didn't give it away, the more traditional Silver X Skimmer Mix is another that you should definitely try. This is absolutely perfect if you don't want a potent fishmeal-style groundbait, say for natural venues such as canals or rivers.
The main bonus with this mix is the sticky nature of it. It makes it absolutely perfect to load with and carry plenty of particles to help hold numbers of fish in the peg or to lay a bed to hopefully plunder plenty of skimmers over.
It's not one that comes out of the bag often for me due to the nature of the venues I fish but is well worth a look if you're fishing more natural style waters.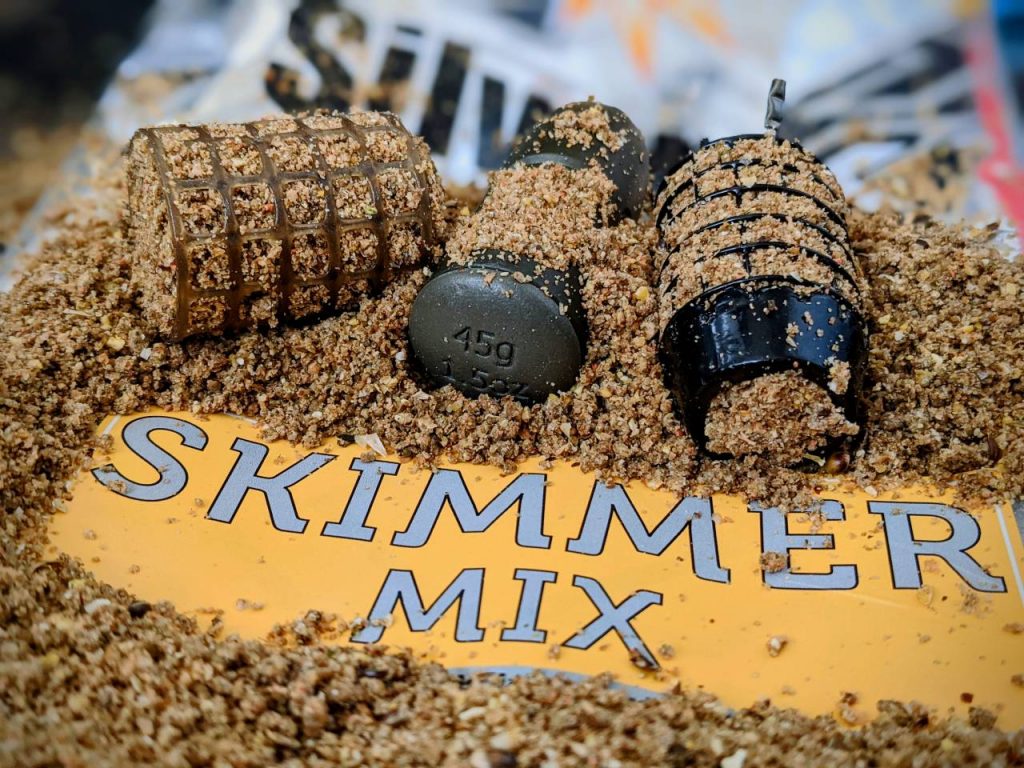 Frenzied Hemp Black
To round off my five favourite groundbait mixes for skimmers, I've chosen another natural-style groundbait in the Frenzied Hemp Black. This groundbait is a bedrock in all my mixes on natural waters as it's perfect for darkening them off but also for packing in lots of attraction with the crushed hemp to help create activity in the peg.
Although not designed specifically for skimmers, it's the perfect base to work from if I'm ever unsure or can't decide on a mix. I can then tailor it to the situation by adding percentages of others in the range to create the perfect mix for the peg I'm faced with.