19 abril, 2022 | Match & Coarse | Angler Blogs | Tips | Artículos
0 Comentarios
Traducción nativa francesa no disponible para esta publicación, ¿le gustaría que lo traduzca la máquina?
With Spring finally here, and the warmer weather well on its way… Cédric Soilen runs us through how he approaches his local canal for it's resident large Chub !
He Says :
With the bright blue skies and crystal clear water… Being discrete is of the upmost importance in order to tempt those wary Chub ! A light setup is key, and pairing that with the correct bait choices definitely leads to more bites !
Although the carp are numerous in this canal, due to the cold evenings, they haven't properly woken up yet. Therefore, targetting the Chub guarantees that I can get bites, and the fact they also give a good account for themselves is just another bonus ! My go to method for catching these fish is a small Hybrid feeder, topped with the Dynamite F1 Sweet 2mm pellets. Their sweet aroma and fast breakdown make them perfect for this time of year !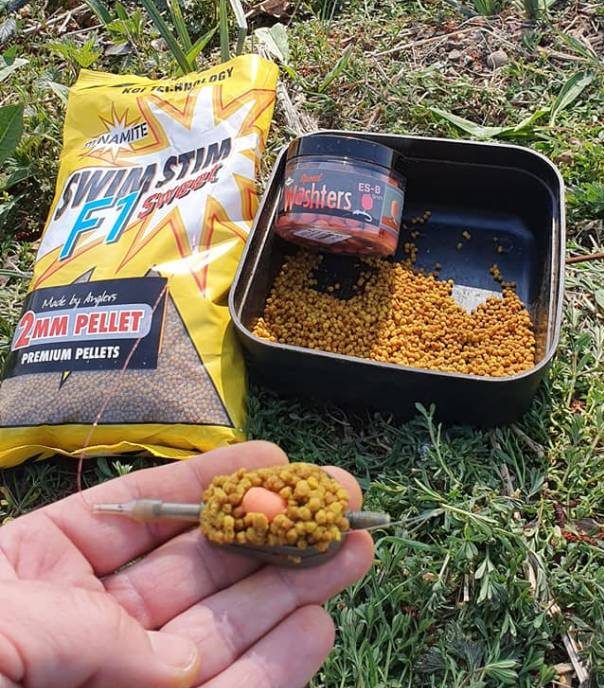 Preparing the pellets couldn't be any easier… I simply cover them fully in water, and let them soak for 2 minutes. After this time, any remaining water is drained off, and once the pellets have been left to absorb for 15mins, you will have the perfect pellets for the feeder !
My hookbait of choice is a 9mm Speedy Washter. For me both the size and colour of the bait contrast perfectly with the 2mm feed pellets. I believe this is crucial in order to provoke the Chub's natural curiosity, and due to the bouyancy of the bait, when a chub goes to eat the pellets, the hookbait gets sucked up with ease !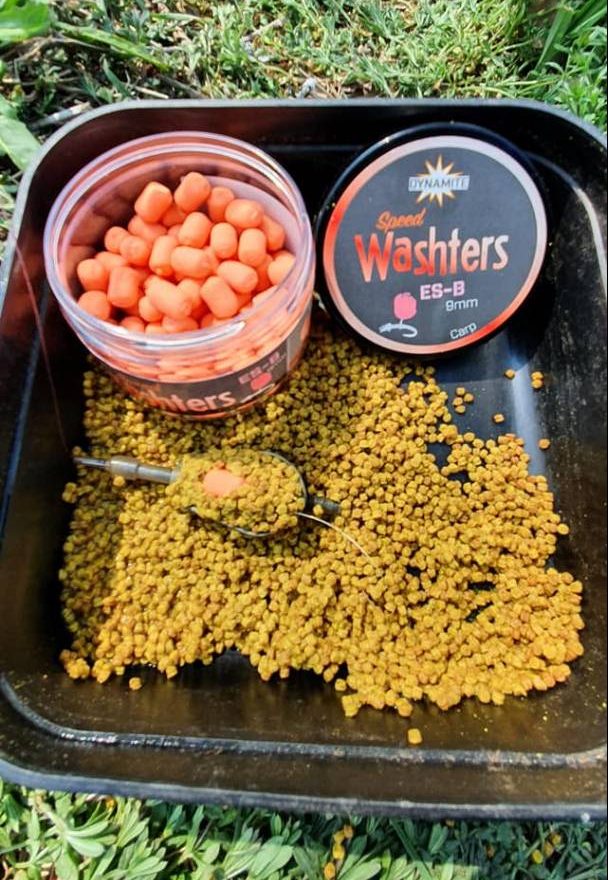 Click here to check out the best French Canals for Chub fishing…