10 diciembre, 2021 | Carpa | Angler Blogs | Tips | Artículos | Novedades
0 Comentarios
Traducción nativa francesa no disponible para esta publicación, ¿le gustaría que lo traduzca la máquina?
Kristof Cuderman's Week to Remember on Lake Zajarki
Our globe-trotting carper Kristof Cuderman recalls an incredible Autumn trip to Lake Zajarki in Croatia with his best mate Srecko Karadzic. Did they manage to catch that monster carp before winter's arrival? Find out below…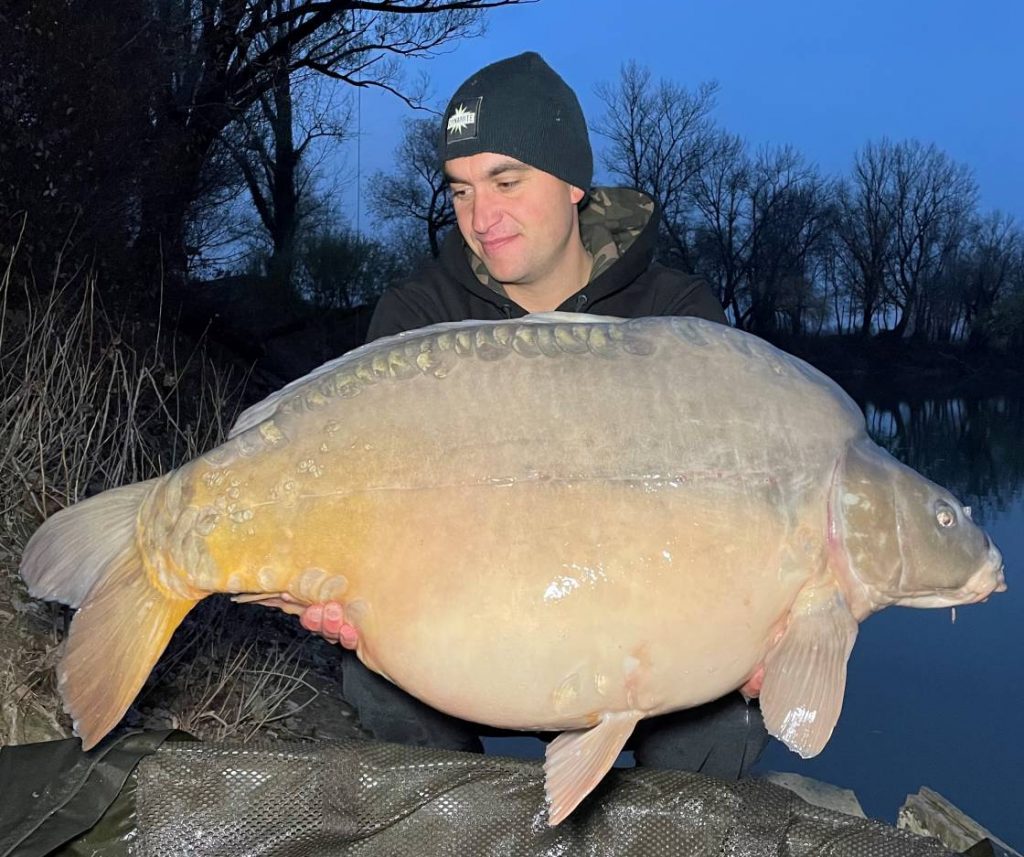 Last one week session this year
Every carp angler around the world will get excited for Autumn because normally it's the best time for targeting big carp, but this year was completely opposite. From the beginning of October onwards, all lakes across Europe were fishing much slower than usual. I really don't know what could be the reason but that's good in fishing… we will never know everything!
Despite the poor form there's always a chance and you'll never catch a carp at home! With that in mind, my best mate Srecko and I made the trip to Lake Zajarki in Croatia for one final week of fishing in 2021.
This time we didn't have one of the best swims on the lake but that didn't matter much as in the end we were really happy with our results. Although the fishing started off slow, over the seven days we caught 49 carp of which eight of them were over 20kg (44lb). My biggest was 26.5kg (58lb), Srecko's biggest was 28.8kg (63lb).
All our fish came to Source, Fluro Squid & Octopus or Tutti-Frutti wafters fished over matching Source and Squid & Octopus boilies in varying sizes.
It's fair to say our final fishing week of the year ended with a bang!