4 agosto, 2021 | Artículos | Novedades | Carpa
0 Comentarios
Traducción nativa francesa no disponible para esta publicación, ¿le gustaría que lo traduzca la máquina?
Around the World in 80 Seconds
A short review of carp fishing catches from anglers using our baits across the globe…
Here's some of the best Dynamite catches recorded across the globe during the month of July:
FRANCE
Dutch team member Lizette Beunders got heads turning with the capture of this ENORMOUS grass carp right at the end of July! It was banked from Claire's Lake in France and took a Monster Tiger Nut boilie over a bed of Chopped Tiger Nuts, Frenzied Hempseed and Monster Tiger Nut boilies. Check out Lizette and Bianca's Facebook page here over the coming days to watch their vlog behind this incredible capture!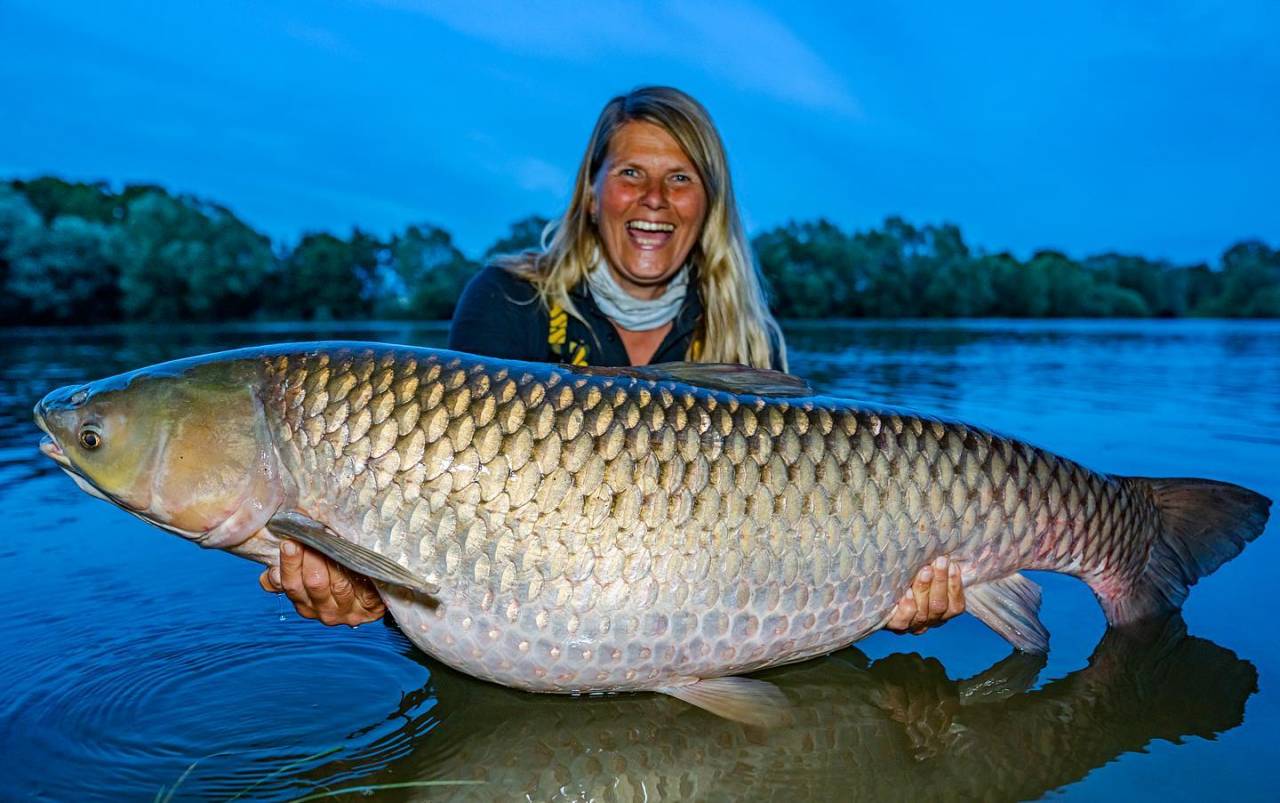 This is the price you pay for catching a 60lb-plus carp!
The owners of Petit Pretre Lakes in France sent us this awesome image of one of their customers who banked one the venue's largest mirrors at 60lb 2oz! A single CompleX-T boilie proved to be the successful hookbait!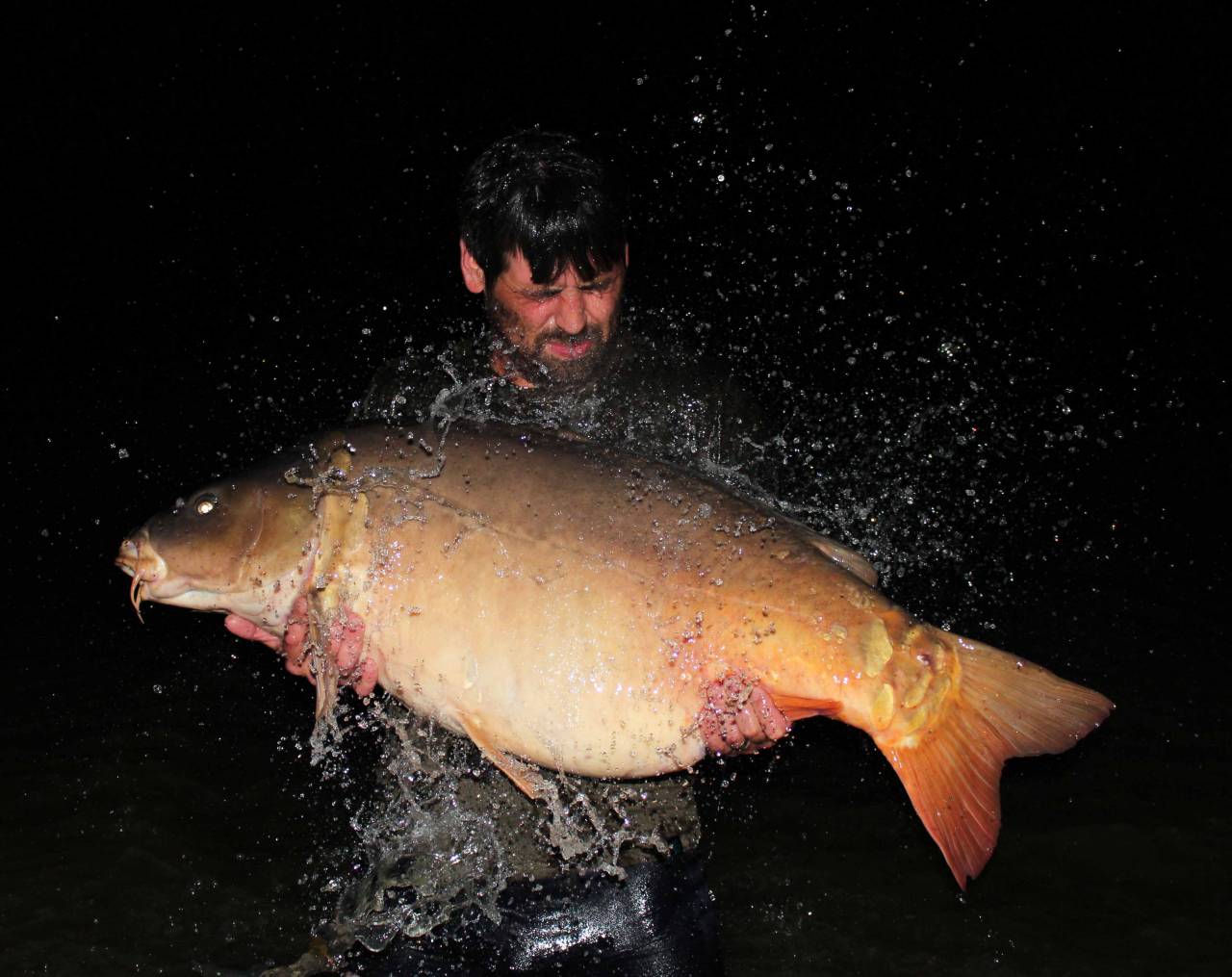 70lb of pure mirror muscle for Mike Franklin over at Charlie Lake in France. It was the largest fish in a double-figure haul of commons and mirrors over the 30lb barrier and all fell to Monster Tiger Nut Red-Amo boilies.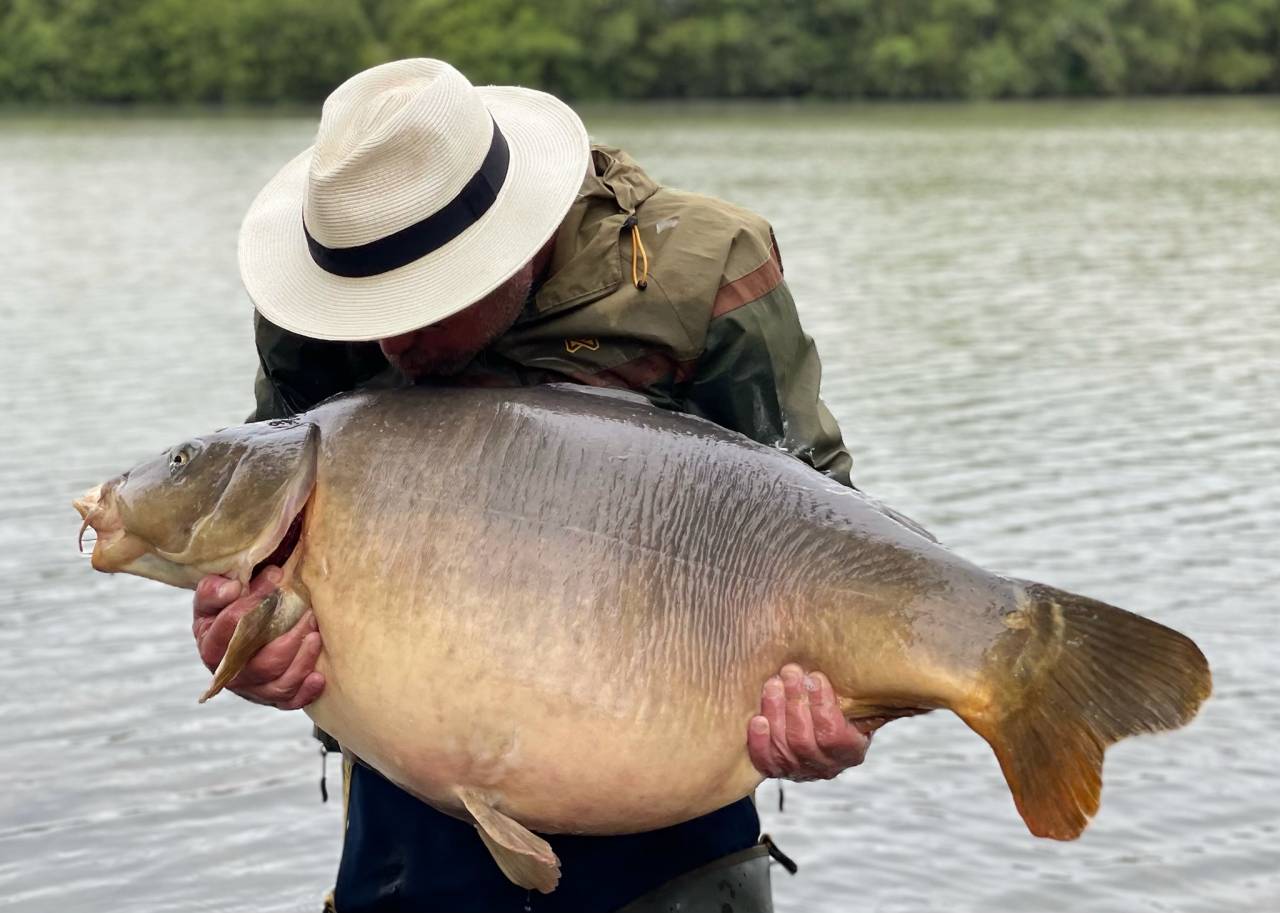 Imagine being 11 years old and upping your carp PB to 49lb…
That's exactly what Jaiden Robbins (left) did during a recent fishing holiday to the Petit Petre Fishing Complex in France! The fine common took a CompleX-T boilie over a bed of matching pellet and was so big, needed Jaiden's dad Mike and brother Ethan to lift it out of the cradle for a catch shot!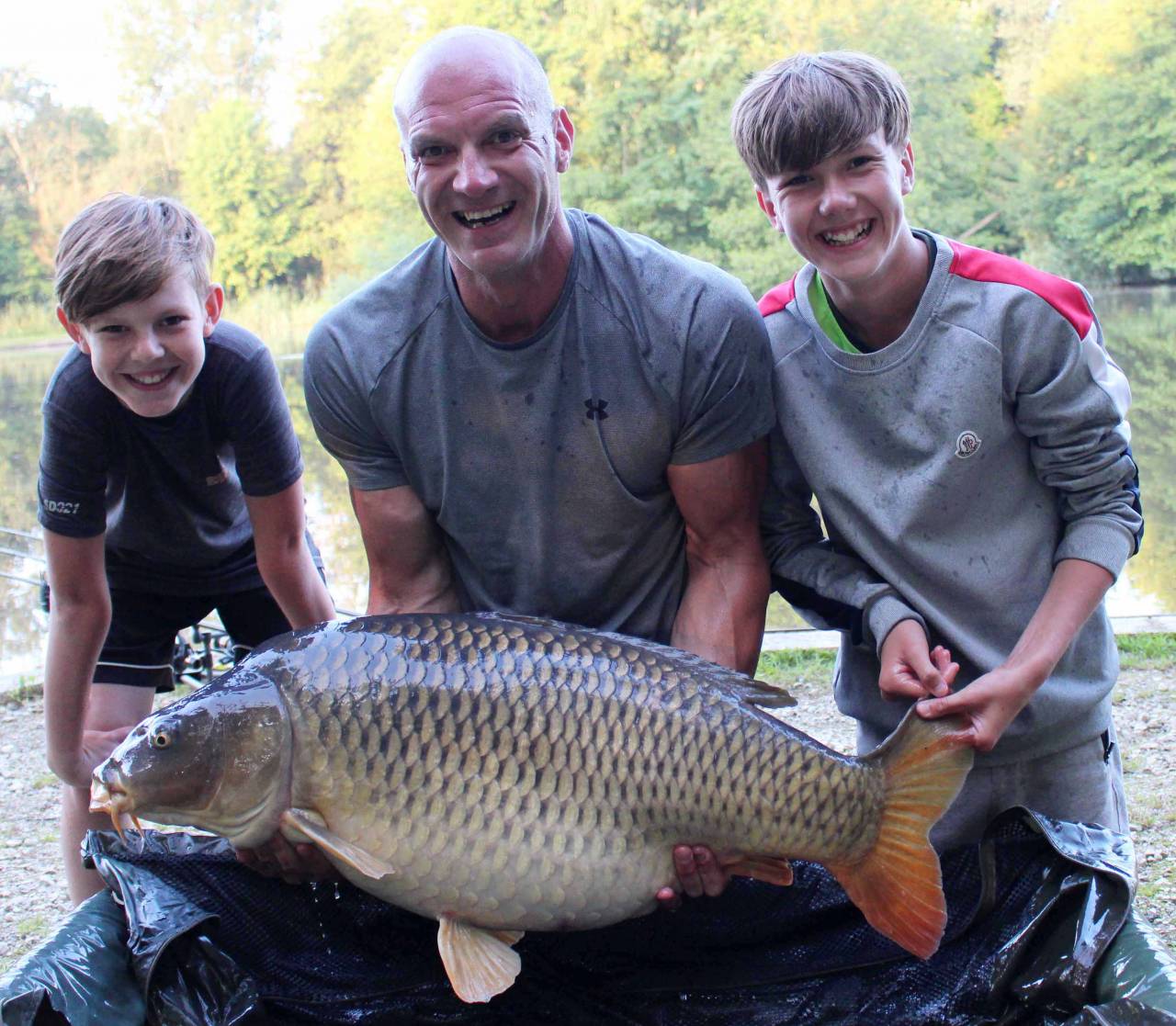 Jim Smith hit the jackpot during a visit to France's Compton's Lakes when he slipped his net under this 54lb 10oz mirror. He used a 20mm CompleX-T Hard Hookbait over a spread of matching 18mm hookbaits to get the bite…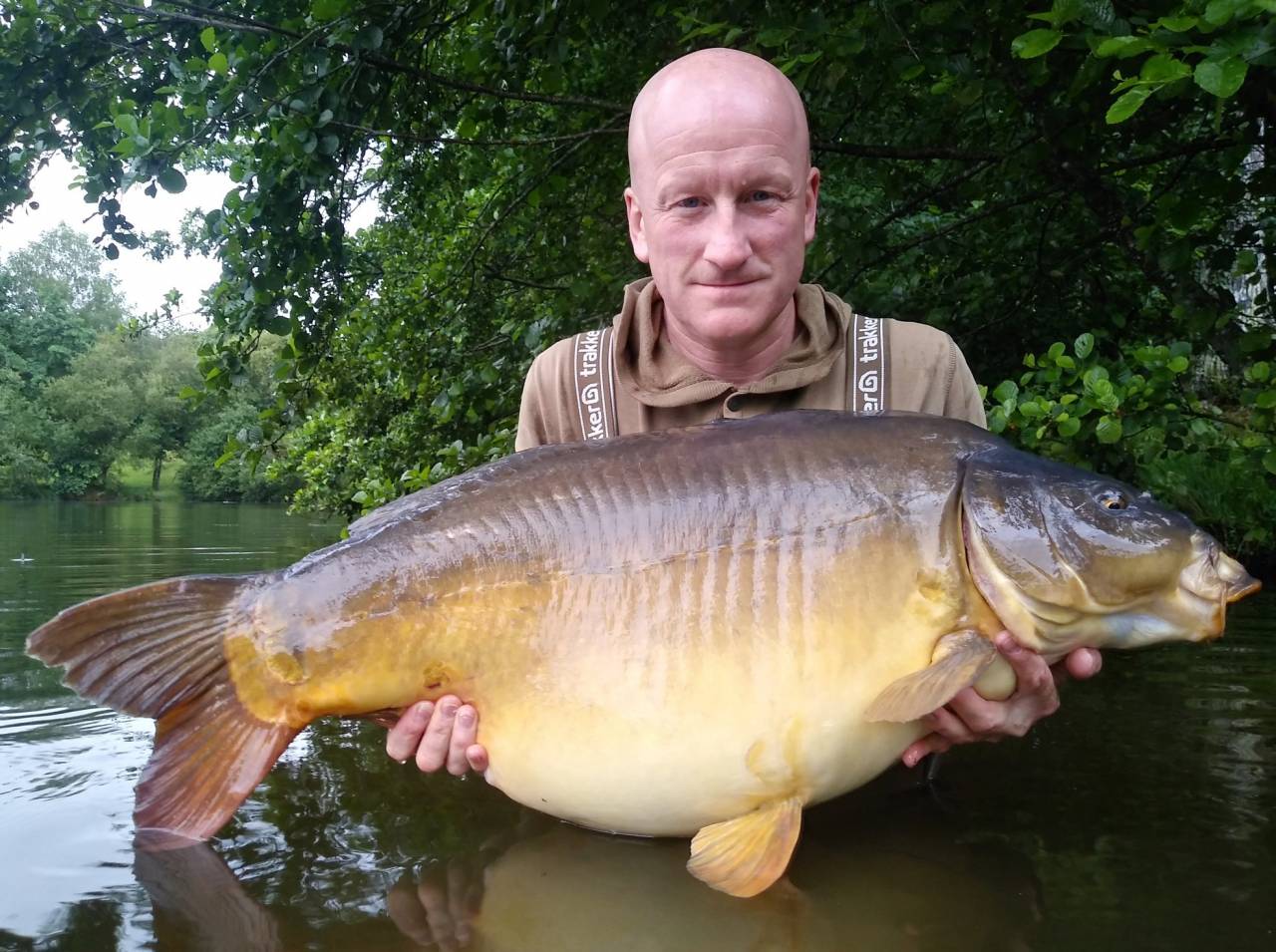 Mathis Korn used Crave boilies to slip his net under this fine common during a boat trip in Northern France.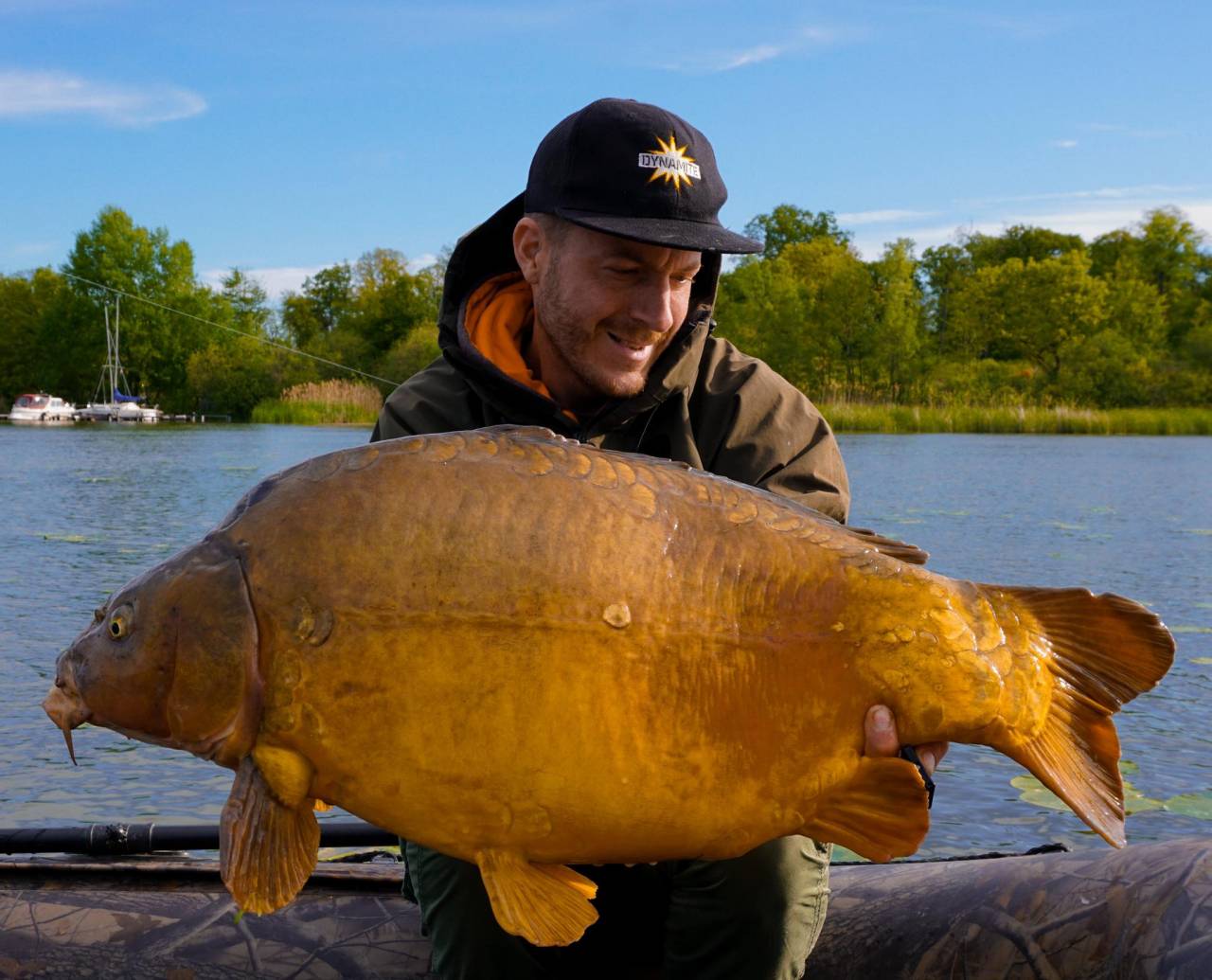 To keep up to date with all French catches recorded on Dynamite bait, follow the Dynamite Baits France Facebook page by clicking, here.
GERMANY
German carper Emir Caro found success using our Crave boilies during a visit to his local syndicate lake. This near 60lb mirror simply couldn't resist the Crave's potency!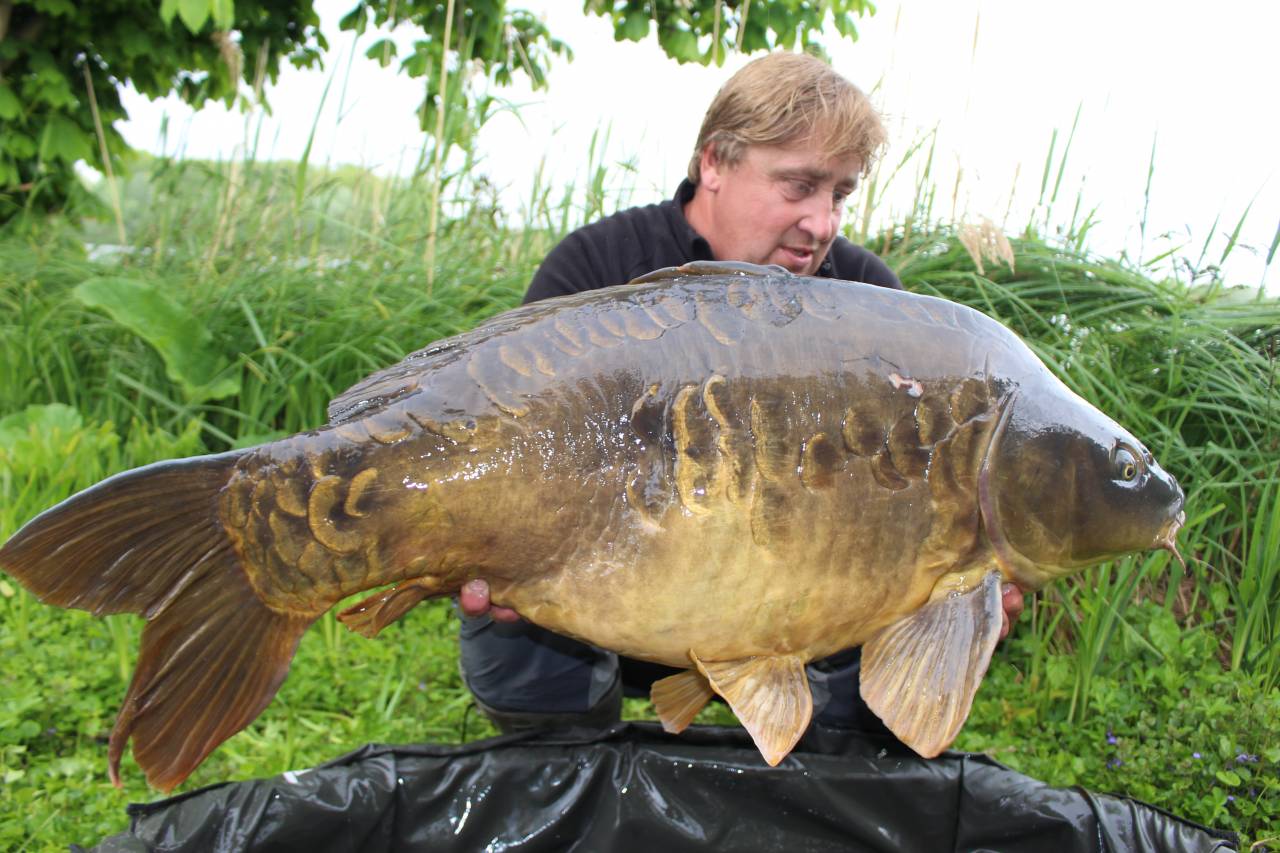 To keep up to date with all German catches recorded on Dynamite bait, follow the Dynamite Baits DACH Facebook page by clicking,
here
.
BELGIUM & FRANCE
These three beauties were part of a 29-strong-haul of carp banked by Coen Ursem during a 10-night fishing trip spread across two venues – one in Belgium and the other in France. All fish fell to hinge stiff rigs with Hit N Run pop-ups over a bed of CompleX-T, Red-Amo and Source boilies fished to a distance of around 100 yards.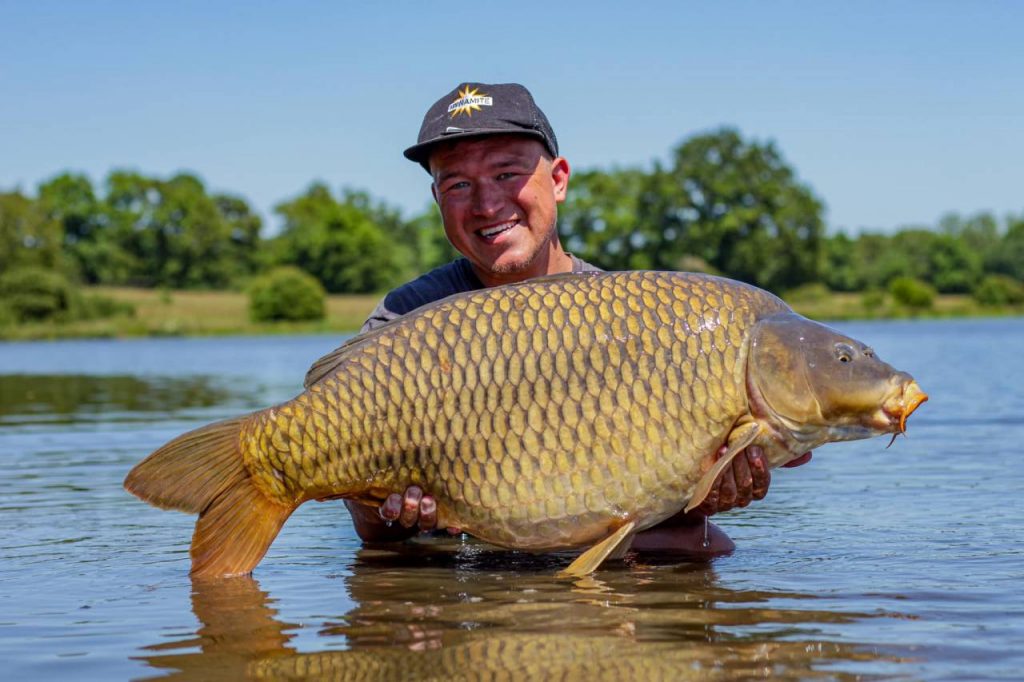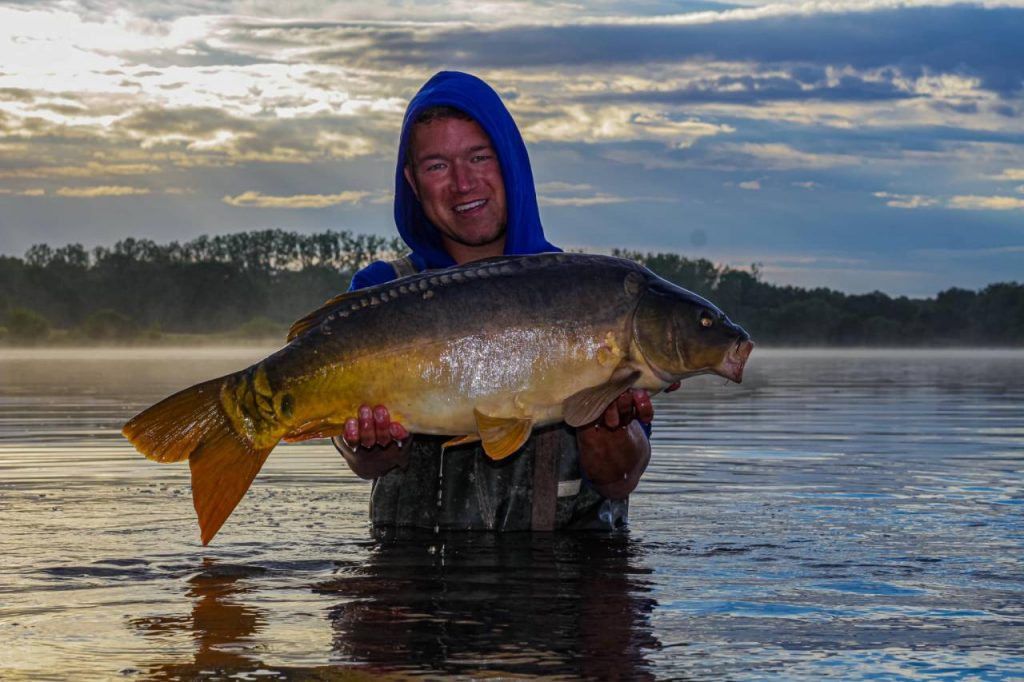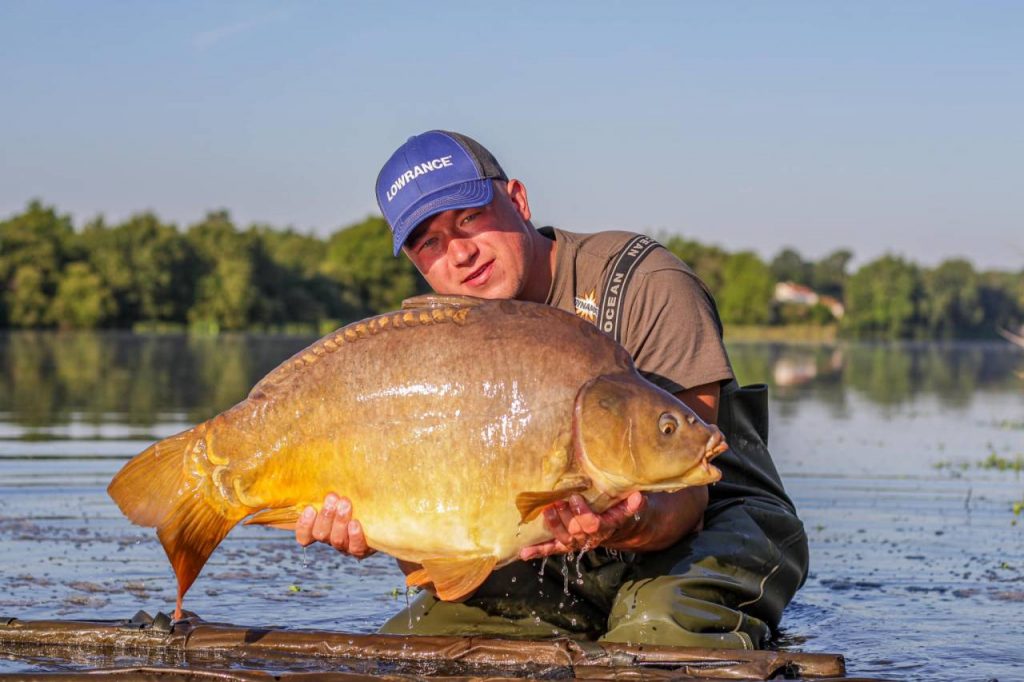 SPAIN
Javier Sebastian used a red Hit N Run pop-up mounted on a Carp Spirit V-Curve hook to best this lovely little common…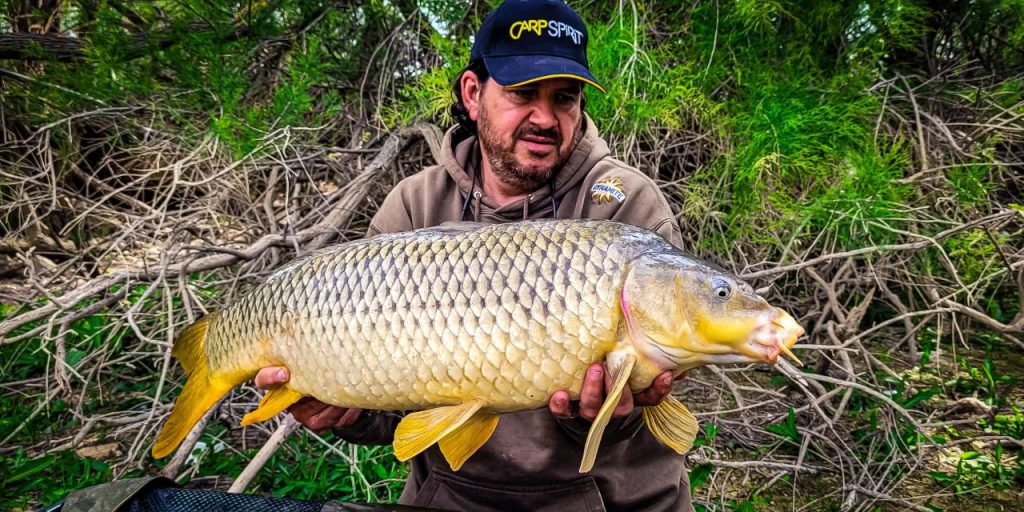 …Whereas Carlos Mateo used a Monster Tiger Nut Red Amo pop-up alongside his V-Curve hook to tame this fine common!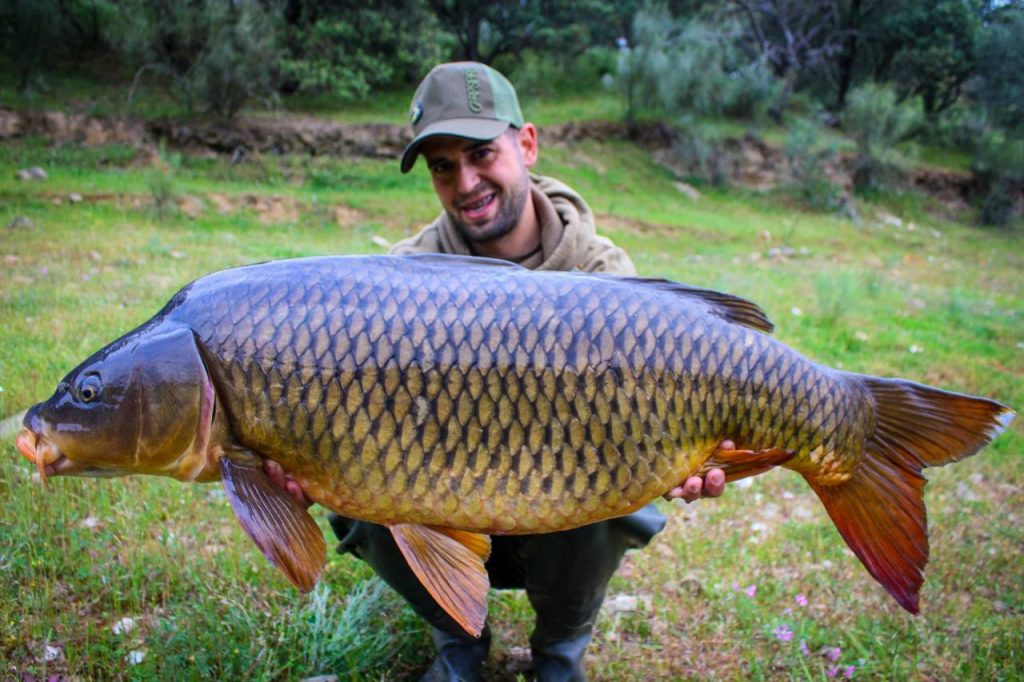 This golden River Ebro common carp fell to David Almudi who fished a Pink Hit N Run wafter alongside a PVA bag loaded with Monster Tiger Nut stick mix…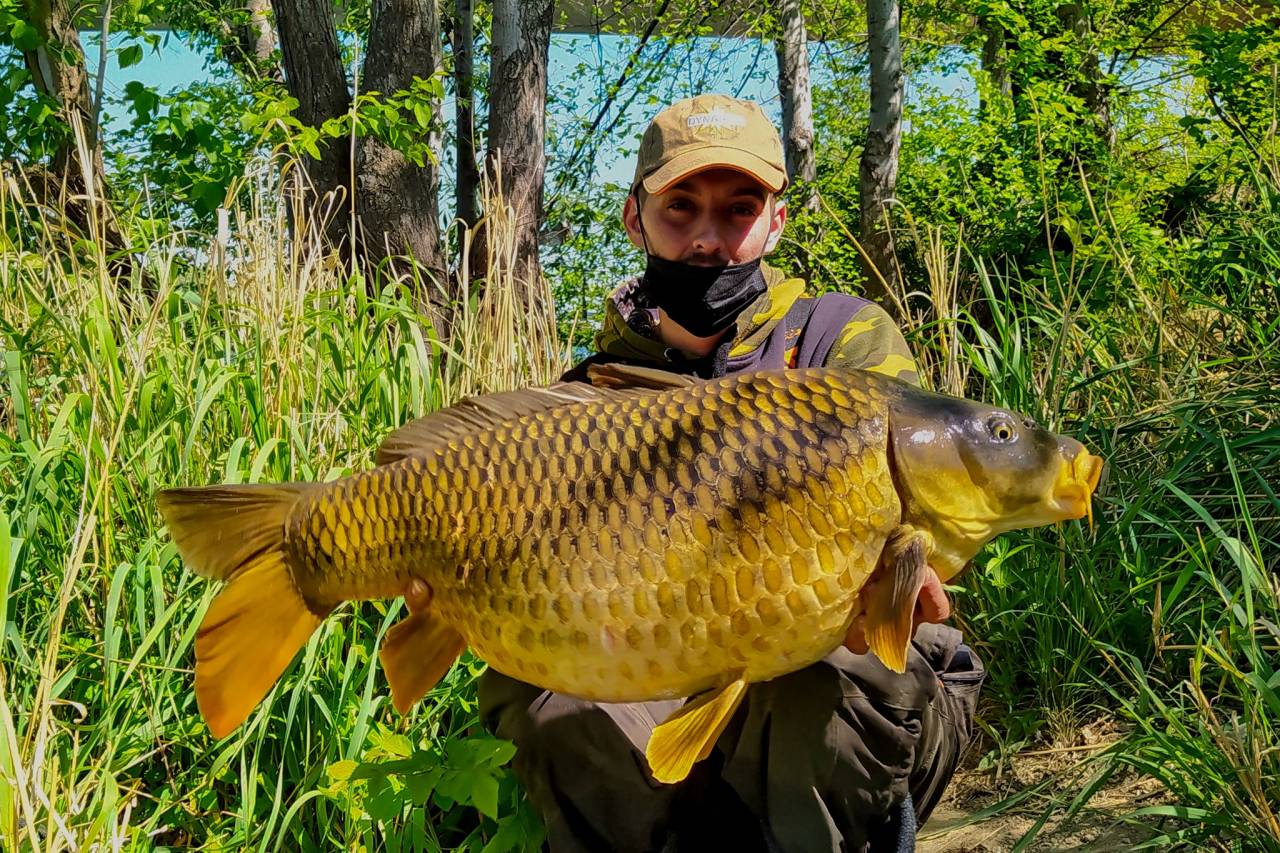 To keep up to date with all Spanish and Portuguese catches recorded on Dynamite bait, follow the Dynamite Baits Spain Facebook page by clicking, here.
CROATIA
A visit to Croatia's famous Lake Šumbar proved fruitful for Kristof Cuderman with one of the lake's oldest fish falling to his Sweet Tiger & Corn snowman rig (20mm Hard Hookbait with a 15mm pop-up topper.)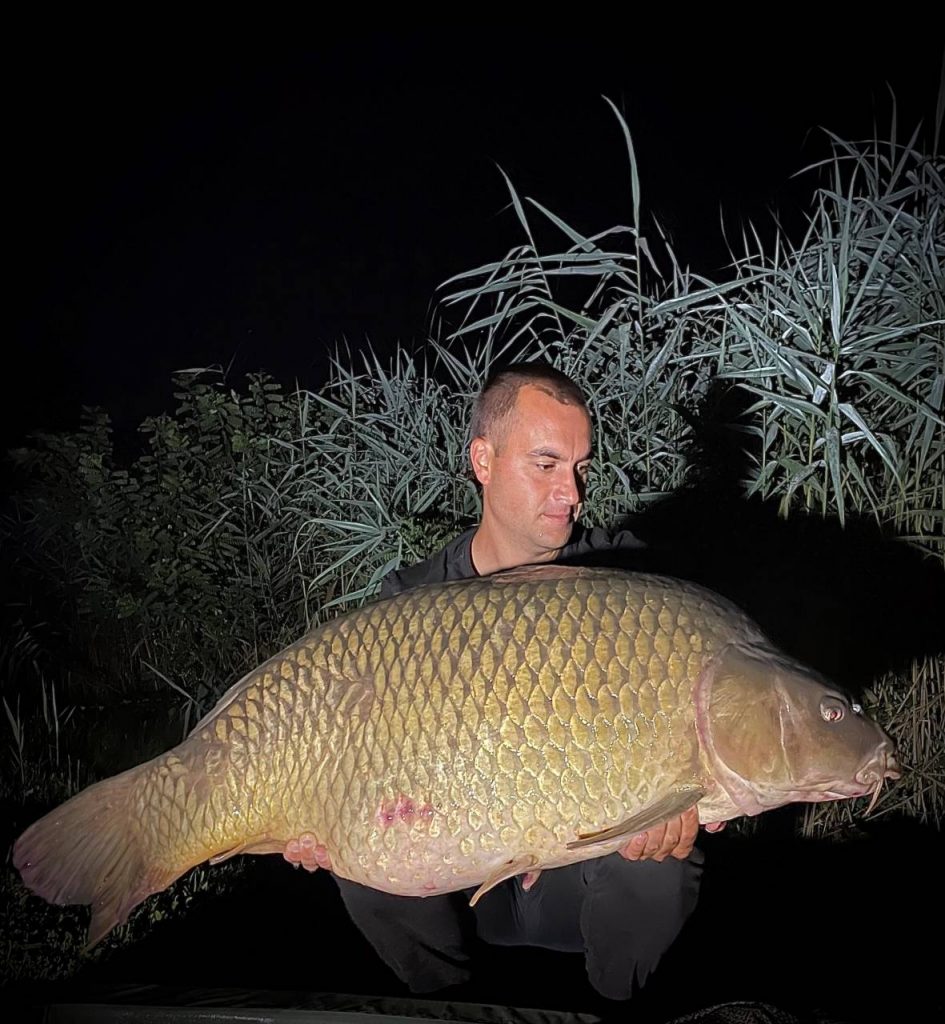 UNITED KINGDOM
Marco Pinto promised his kids he'd take them night fishing as soon as the Summer Holidays started and it looks like they brought him some luck during their first trip to Frimley Pit 4. This incredible 33lb 14oz mirror, which is one of the pit's 'A-Team' known as 'Moonscale', fell to a Monster Tiger Nut wafter fished over a Spod mix cast tight to the far bank margin.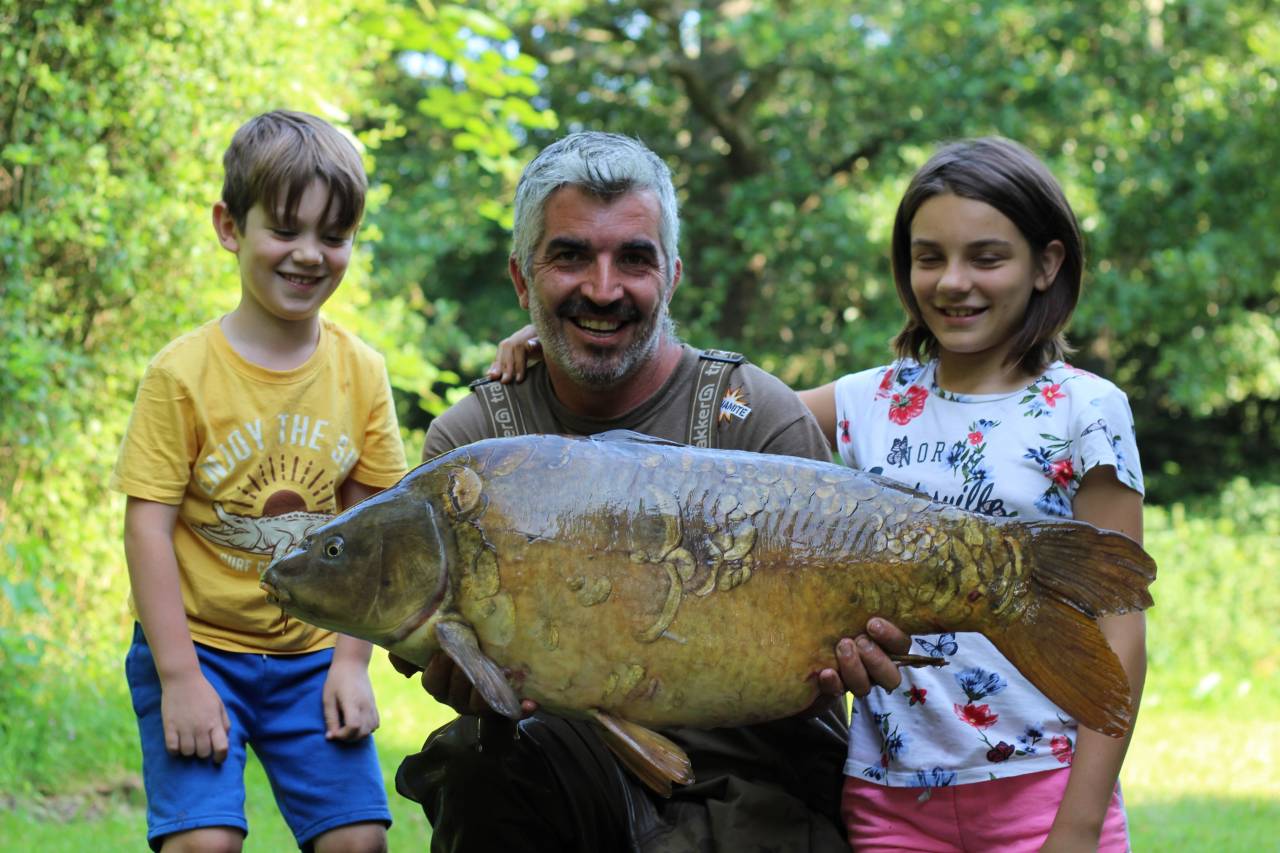 This superb 32 pounder fell to Sam McMurray who fished a trimmed-down Monster Tiger Nut hookbait over a small helping of crumbed MTN, 6mm amino pellets and rock salt. What's even more remarkable is that he received the bite just an hour after he waded out and placed his rig on the mark by hand!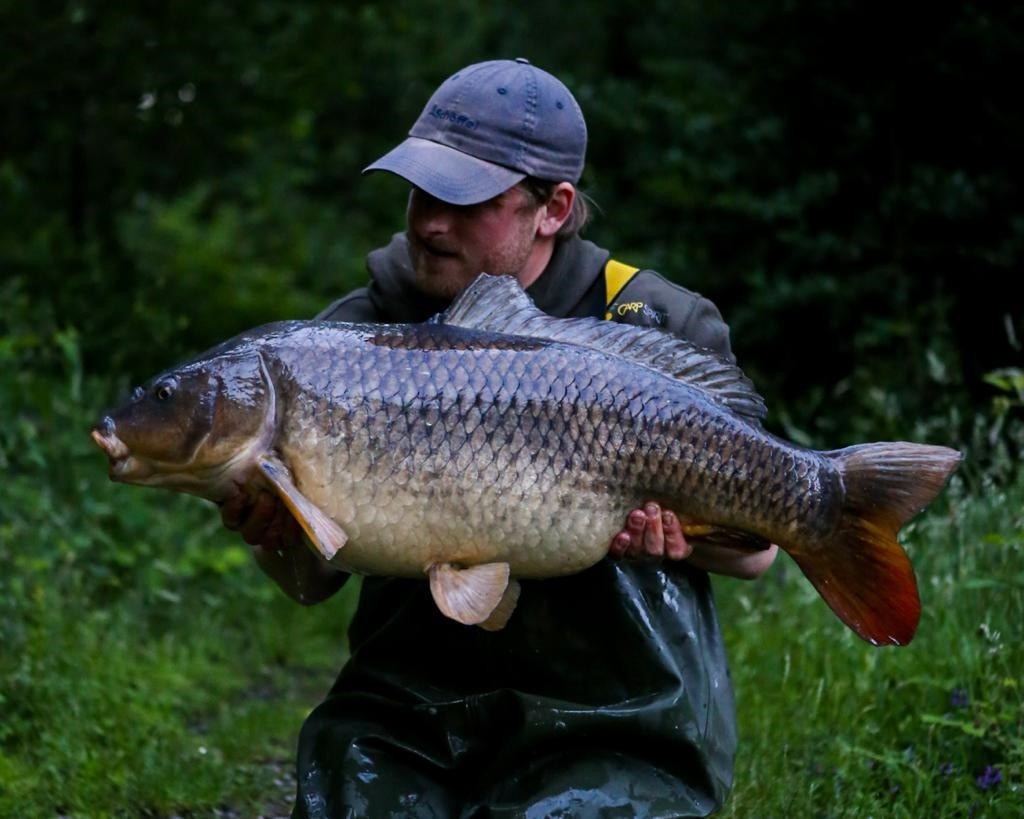 During a visit to RK Horton's Crayfish Pool, Ian Russell dispatched a rubber hookbait and a hefty PVA bag of the 8mm CompleX-T pellets to showing fish and was holding up this stunning 25lb mirror carp (known to local anglers as The Stunner) to the camera just 20 minutes later!