15 January, 2020 | Carp | Match & Coarse | Articles
1 Comments
Tony Gibson's Specimen Angling Blog – Early Summer 2019
In his regular blog, Tony fishes a World Carp Classic qualifier at the renowned Horseshoe Lake before targeting some scaly warriors using a less conventional approach.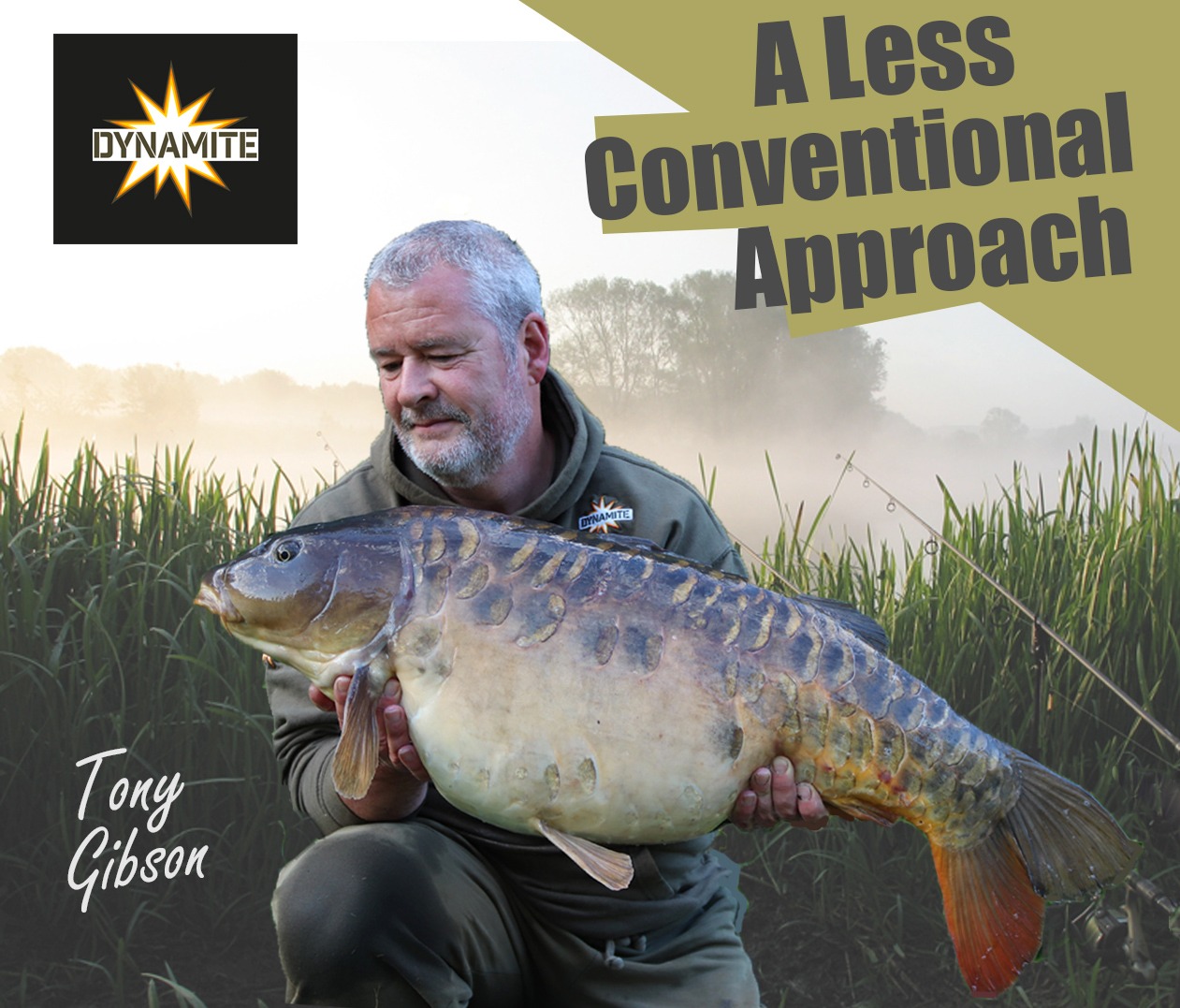 Tony continues..
Unbeknown to me at the time, towards the end of the season I'd somehow contracted pneumonia. I'd started to find the long, after-dark treks along the riverbank in search of late season chub more and more of a struggle, but I'd simply put it down to my age and a general deterioration in fitness, so actually pushed myself harder and harder and was really clocking up the miles some nights.
It wasn't until after one of the angling shows when I started coughing up blood that I finally contacted the doctors and was diagnosed with pneumonia. I avoided a stay in hospital with the promise to follow doctors' orders and stay at home resting up, but obviously this pretty much put the brakes on my early Spring fishing plans. However, after a couple of weeks doing very little, I was going a tad stir crazy and started to take myself off for a good look around a few different waters that I thought I might fish during the rest of the Spring and Summer months.
Baiting up
Most of the waters I'd earmarked as potential carping venues, so I was soon combining a good look around with a fair bit of baiting up, but a couple of the waters I was interested in at this stage were also potential tench fishing venues as well. My initial baiting up ideas were relatively simple, in so much as I planned to introduce copious amounts of CompleX-T boilies.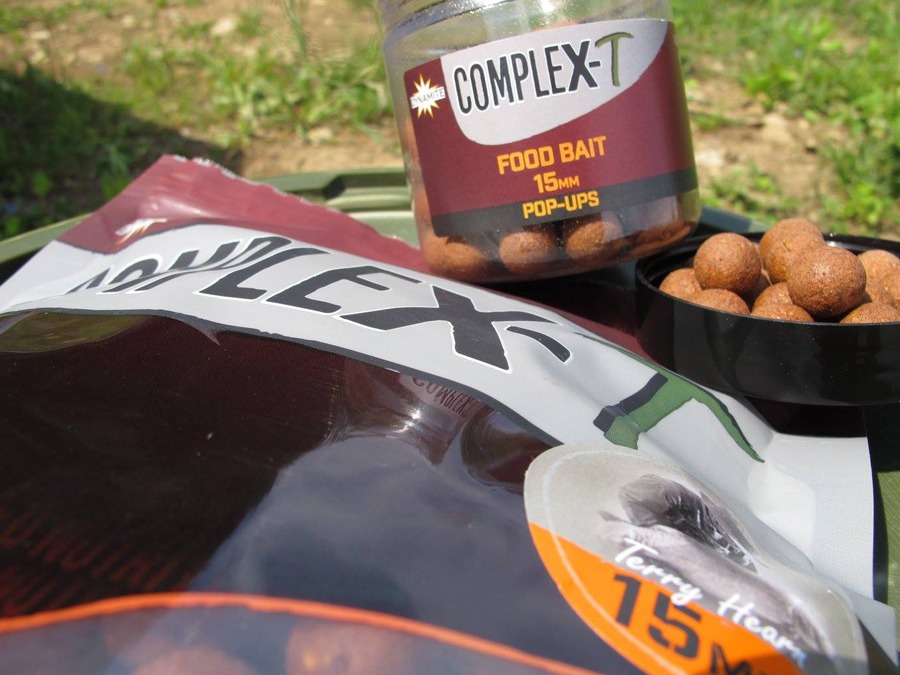 Past results for a variety of species has made me super confident in the CompleX-T and the fact that it is a very effective bait in its shelf life version and is available in a variety of sizes, with special hookbaits and pop-ups, wafters, paste and matching pellet makes it an easy choice for an ongoing baiting campaign on a number of different waters.
Eventually, towards the end of April, I figured that I was probably putting in as much physical effort into the looking around and baiting up trips as I would be if I was actually doing some fishing, so eventually I started to put in a few overnighters where I could get the car close to the swims, making the task of setting up and packing back down relatively easy.
Off the mark
All the time spent looking and baiting up seemed to pay off, as I soon found myself catching carp on a couple of venues, the most pleasing of which was a mid-twenty common from a new water. This particular pit had a reputation as a bit of a 'heartbreaker', but I'd heard a few rumours of big carp being spotted over the years, but without any photographic evidence of anything much ever getting caught.
On my looking and baiting visits I'd seen a few carp in the shallows when it was warm and sunny, but nothing of any special size. However, it was very quiet, with hardly anyone bothering to put in any amount of time, and was relatively local, so ideal for those first few trips.
I caught and saw nothing on my first couple of overnight sessions, but I remained confident and were back again the following week. With a nice fresh wind blowing I saw the encouraging sign of a carp head and shoulder in the area I fancied. There were a few more shows as I got the gear sorted and rods ready to go. The carp looked to be well spread out and I chose spots for the rods accordingly, however all in areas where I'd previously put in plenty of bait.
Despite the pit's tricky reputation, I half-fancied I'd catch something that night. However, it wasn't to be, but the following morning my middle rod, baited with a 15mm fluro CompleX-T pop-up tied to a hinge rig, trundled off. I'm pretty sure the resulting 26lb common was the first fish to be caught from the water that year and was a very pleasing start to my delayed Spring campaign.
The World Carp Classic Qualifier
One of the other reasons I needed to be fishing again was the fact that I'd been asked to be part of a pairs team to fish the World Carp Classic (WCC) qualifying match held at the Carp Society's Horseshoe lake during the first weekend in May.
The original idea was that Carp Spirit were sponsoring the pairs entry into the qualifier for two of their UK consultants (one of which was me). However, at the last minute my partner had to drop out and it looked as though I'd be fishing my first ever carp match as a team of one. Right at the death, with just hours to go before the actual draw for swims, Miles Carter, the Carp Society Fishery Manager, volunteered his services and we were once again a team of two for the weekend's competition.
The draw didn't appear to go in our favour though, as it seemed as if the lakes entire population of carp were all held up towards the end of Summer Bay. With the peg we'd pulled from the bag being situated towards the end of Winter Bay, pretty much as far as possible from where all the fish looked to be congregated, it seemed likely that we'd be simply camping for 48hrs. As it happened though, later in the second day of the competition, I spotted a carp show in the area of the swim that Miles was covering.
After I'd informed him of what I'd seen, Miles fired out a fresh PVA bag set-up out to where the fish had shown, and less than an hour later he was 'away' resulting in a 27lb carp for the scorecard. This immediately catapulted us into 3rd place behind two of the teams that were pegged in the fancied areas in Summer Bay and had caught several fish between them.
At the end of the match our single 27lber kept us in 3rd place, with 1st place going to the Dynamite team pairing of Steve Coe and James Buckler who caught a number of carp and deservedly topped the leader board at the final whistle.
Time for tench
As we get into the Spring period I find it difficult to ignore the chances of some tench fishing and even if I'm at a water, especially a large gravel pit, fishing for other species, I'm often on the lookout for decent tench rolling close in and giving away their presence.
Last Spring was no exception and after seeing a couple of what looked like good sized tench roll during a carping session, I was back on the next visit to the same venue more geared up with tench as the main target. As luck would have it I'd recently stocked up with plenty of the Dynamite Worm Liquid, so used as much as I could pour into a mix of the Frenzied Worm Meal and Grubby carpet feed groundbaits as a pungent base feed, pumping out loads of lovely wormy attractiveness, to fish over on the close-in spots.
As with most low stocked gravel pits, getting location right is vital, especially with nomadic spring tench. However, I seemed to have got the location right on the first tench trip, which resulted in a lovely tench of 8.14 for my efforts.
Those tricky Spring tench didn't exactly throw themselves on the bank, but some persistence, a willingness to move swims to find the fish and sticking with the worm based groundbait and liquid feed approach paid off with a few more big fish, topped off with a stunning looking 10lb 3oz tench in late May.
Less conventional tactics
Of course, the carp fishing can also be at its best during the Spring period, so naturally I managed to squeeze in a few more carp sessions whenever the opportunity presented itself through the spring months. One or two carp had fallen to the worm based tench tactics, so it made sense to tweak the approach for a more carp targeting approach to attempt to reap the benefits of a less conventional approach to the tactics more commonly used for the species.
Perhaps not surprisingly I also couldn't help but employ baits and tactics that have worked so well for me in the past, so the CompleX-T and some of the Dynamite particles and pellets also got used during most of the carping sessions. Combining the two different approaches, as conditions and circumstances dictated, resulted in a few nice carp, with both 30lb+ mirrors and commons finding their way into my landing net during May and early June.
One of the best looking was a gorgeous, scaly mirror caught in May and weighing 33lb 13oz.
The most productive carping session, for the better fish at least, was a session in early June that during the most hectic part of the session produced a fabulous looking 36lb common, followed just an hour or two later by a 34lb 15oz; another common and one of the water's old originals known as "Spike Tail" due to the extra bit of growth protruding from the bottom lobe of its tail fin.
Once we were well into June, with the rivers about to open and the forecast predicting longer periods of warmer weather my thoughts started to turn towards yet more different species. I'll let you know how I got on with those in my next piece.
Tight lines, Tony