15 July, 2020 | Carp | Articles | News
0 Comments
Rob Hughes' Dynamite Diary – July 2020
This month Rob shoots a special underwater feature as well as enjoying another session with Ian Russell…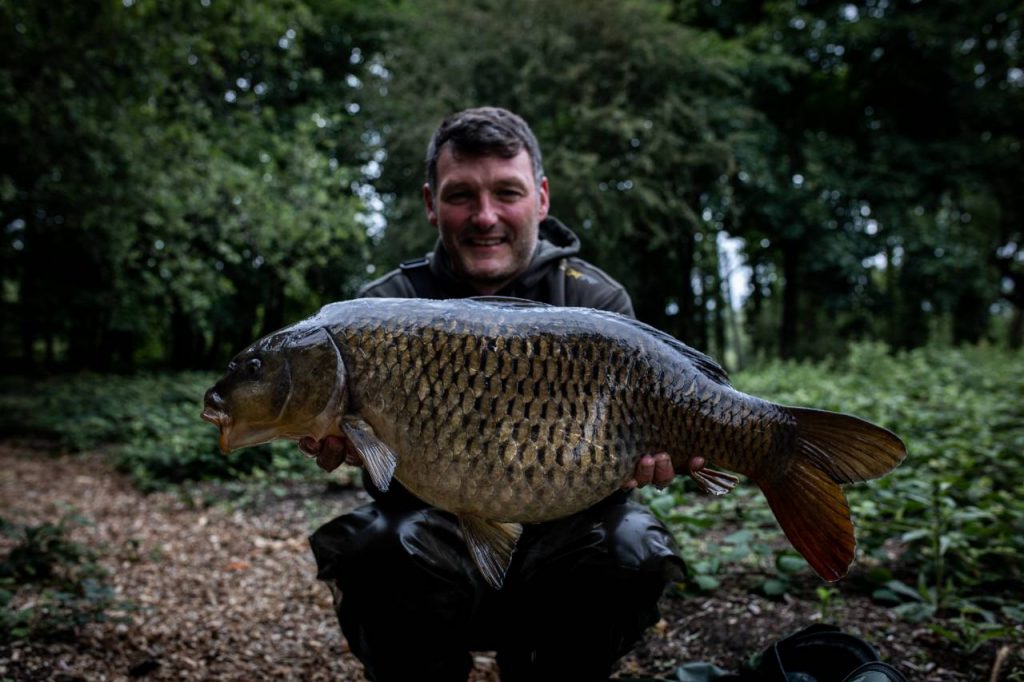 June's been ace for me. Brilliant fishing conditions, fantastic weather, and I've absolutely made the most of it as often as possible. It's busy out there, as you'll know from when you've been out, but the rewards are there too and it's even more important to be at the top of your game now as angler pressure is as much of an influence as anything else. You're competing against a lot of anglers as well as the fish.
I've been very fortunate to catch a lot of carp this month, from a variety of waters and using a variety of methods. Quick hit n' run style short sessions for a smash up on day tickets, a trip to the syndicate lake, and a few filming trips too. Both for telly and also for some exciting Dynamite and Carp Spirit video projects. Most of the time I've been lucky, sometimes it's been a write-off. Every time I've enjoyed it.
Understanding Underwater
One of the highlights for me has been the fact that I'm diving again. After the Wraysbury (Not) Day Ticket Travels last month when I ripped my dry suit, I got it fixed and serviced and headed back out again.
Our brilliant Dynamite and Carp Spirit cameraman, Steve Coe and I headed back to Wraysbury a couple of weeks ago to take advantage of the clear water and to look at some of the points that we ask ourselves when we are fishing for our new video series coming out soon.
It's a really interesting story going through a session and stopping it at various points then going underwater to find out what's happening. For example… When you get to a swim and wonder what the bottom of the lake looks like below the surface, I actually have a look. Is the marker float scary to carp and what does it look like? I have a look.
What about baiting up? For example how much is six Spombs and what does the spread look like on the deck? I have a look. There's loads of interesting findings, a few answers to problems, and of course a load of this stunning Wraysbury Carp.
It's fast becoming one of my favourite venues and I can't wait to get back. The film will be out in a few weeks and I'm positive it will help people have a bit more of an understanding of what's going on below the surface and also help catch a few more carp.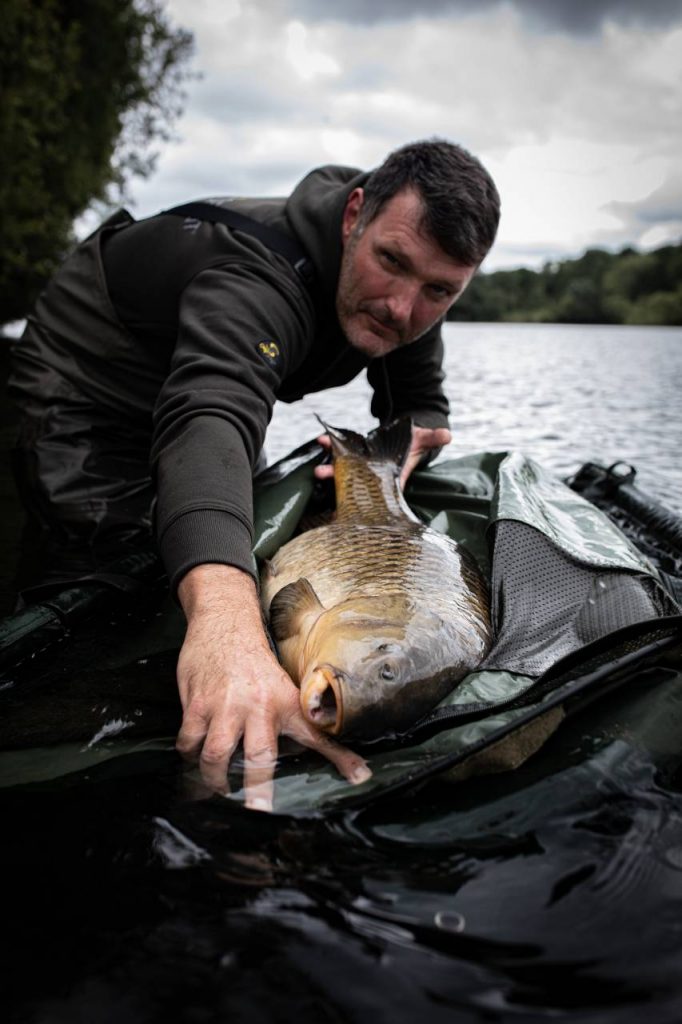 Day Ticket Travels III
As you know Ian Russell and I have been out and about looking at how to approach various waters and it was time for episode 3. Ian's great company and a brilliant angler and we've been this time we headed to Linear Fisheries.
I've not fished there for a session for about eight years and I have to say that as far as I am concerned it didn't go to plan at all. You read the reports about Linear and the amount of fish that get caught but sometimes it's not like that, and so it proved for us as it was fishing exceptionally tricky.
I was expecting it to be like shooting fish in a bucket and that we were going to have a right smash up, but sometimes the carp and the venue have other ideas. It should be out by the end of the month and as always it's a cracker with some good honest angling and we tell it like it is.
If you haven't seen the DTT from May yet check it out below:
Product on Test – Everest 1 Man Bivvy
Having a bit of time for more than just quick sessions has meant that my bivvy has been bought out as opposed to my shelter. I use the Carp Spirit Arma-Skin Everest 1 man, which to be honest is more a one and a half man really. It's great.
Slightly higher and slightly bigger than most standard one man shelters it offers that extra bit of space and comfort, which with the thunderstorms and big showers we have had recently, it has been a godsend.
The material is Arma-Skin breathable which is as good as it gets and the build is top notch. A massive plus point for me is the size of the rear window and vent. It's lovely for keeping a breeze going through the bivvy when it's hot in the day and also great for letting light in too. It does exactly what a decent bivvy should, is solid with decent poles groundsheet pegging points etc, and the bag is a decent size so it's not a struggle to get it back in again.
You may not be too aware of the Carp Spirit range of bivvies but they are well worth looking at, and at smidgen over £350 quid its about a hundred quid cheaper than a lot of it's competitors so it gives great value for money.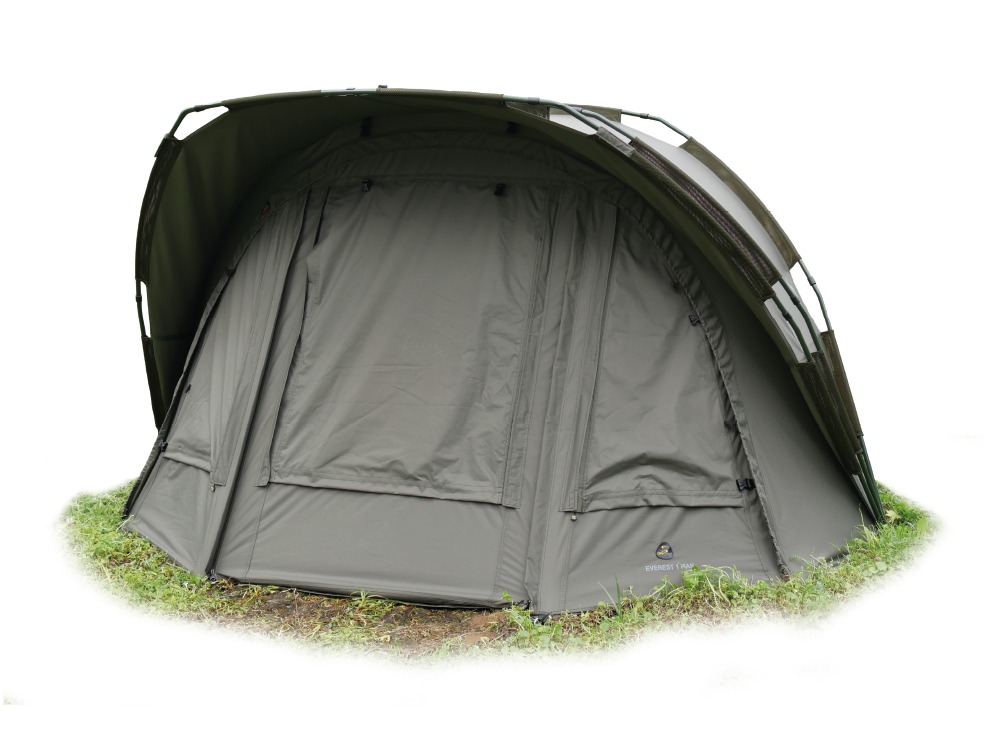 Hit N Run Hero
Thanks for all of the entry's to the new Hit N' Run Hashtag competition. This months winner, our first ever, is a young fella with a cracking common that really jumped out of the page at me from a brilliant result at the awesome Old Mill Fishery. Well done Kaden, a box of goodies is on it's way to you.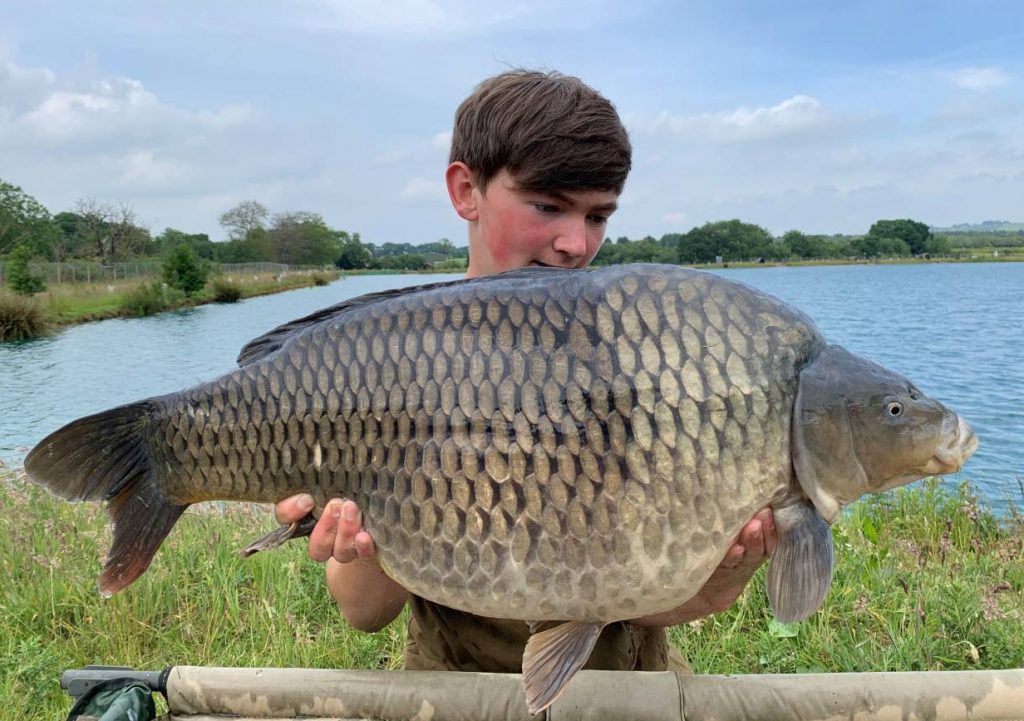 This is his story
" I arrived at Old Mill and after two laps of the lake I found the fish in a nice looking corner. I decided to fish Ronnie rigs with Hit & Run pop-ups over a bed of CompleX-T and pellet. With it being a boillie and pellet only rule I crushed chopped and added whole boilies to be that little bit different and to this mix I added some hemp oil, CompleX-T liquid and Worm Liquid to draw the fish down. It didn't take long with my first bite coming in minutes. The end result was a 20+ fish session with me catching one of the A-team specimens in the lake… a beautiful two tone 31.10 common"
If you want to enter the comp for next month it's dead easy. Simply catch a fish on HnR's and report it across your Insta or FB pages tagging in #hitnrun and #dynamitebaits. We'll keep an eye on the hostages at our end and you'll be put into a shortlist for me to have a look at. The winner gets a box of Dynamite goodies.
Until next time, tight lines. Rob.