15 June, 2020 | Carp | Articles | News
2 Comments
Rob Hughes' Dynamite Diary – June 2020
This month Rob talks about his baiting campaign and the forthcoming videos to look out for..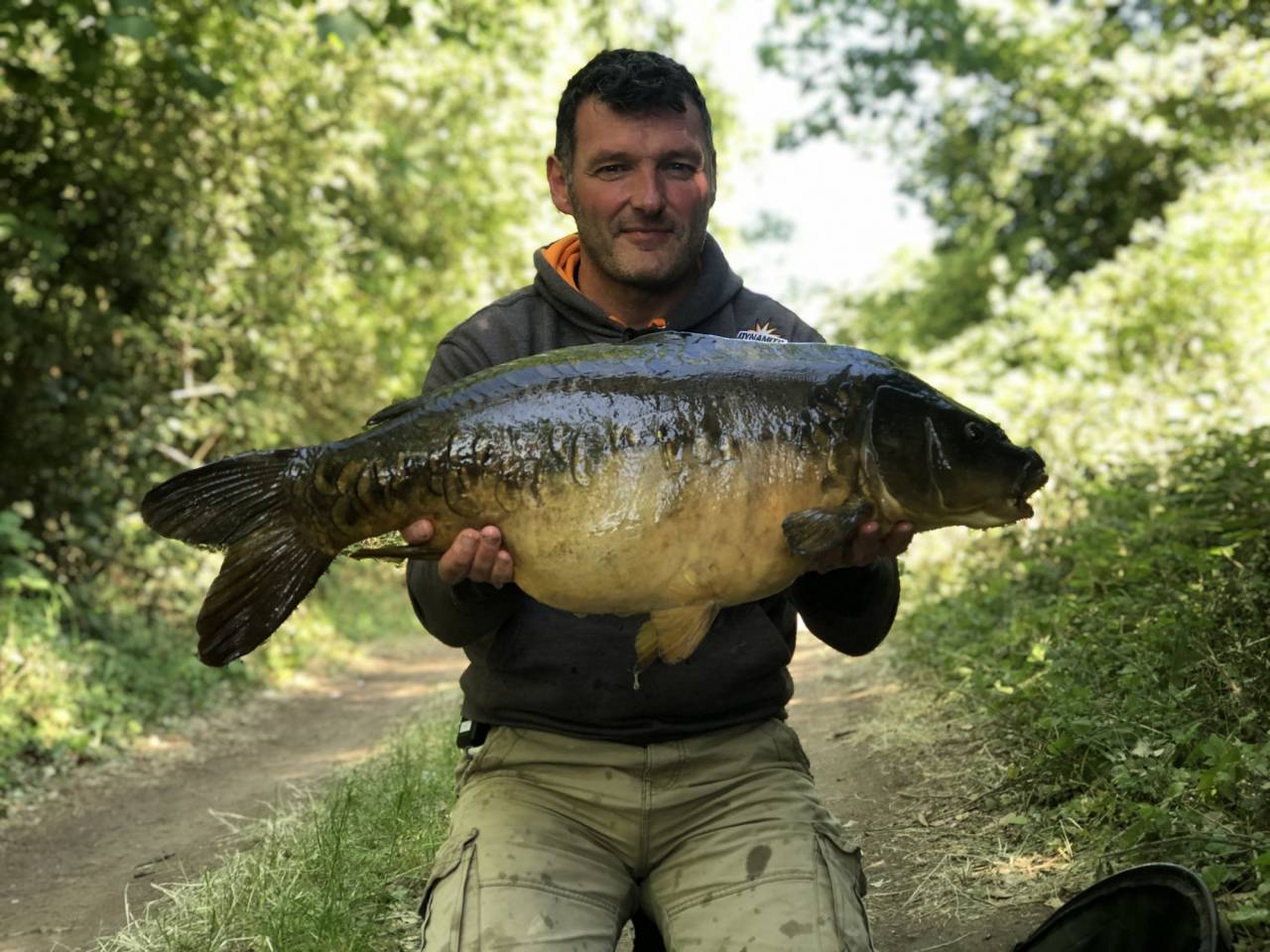 Rob continues…
Isn't it great to be back on the bank again. It seems really weird to have lost the opportunity to fish, but now it's back, that loss was a distant memory. There's been a couple of legacies since the angling lockdown though. One of them is that the banks are ridiculously busy now as everyone has more time to fish. It's making things a little more difficult and you've got to be "on your toes" if you're up against so many other people competing for the same prize. Rigs bait and attention to detail have to be spot on.
The other is that the fish are seriously on the feed. The lack of food for a while, no pressure and some brilliant weather really increase the chances of catching a biggie and there have been some massive fish out recently. A few of my mates have already had PBs in the last few weeks and I'm chuffed to bits to say that quite a few have come to the Hit N' Run pop-ups and wafters.
Hit n Run Hero's
You'll probably already know that Hit n Run's were originally designed as a quick hit guarantee of bite on a short session, and they do just that, but they've also been producing some massive fish both in the UK and overseas too. Take Sam McMurray and his amazing Elsons lake record in the UK. Lizette and Bianca have been battering them on the French holiday venues and my really good mate Kristof Cuderman from Slovenia has just taken an impressive 83lb fish on them too.
That's simply massive. To say I'm chuffed both for the anglers and the bait is an understatement. If you're not on them yet they really are worth a look, and we're now doing wafters in all of the colours as well as pop ups in the red to complete the set. Whether it's on it's own, with a stick, or over a bed of one of our feed baits, the HnRs really are something special.
Competition
Don't forget to send us your pics too, and I'll be looking out for some star creatures to feature in this column next month. My monthly winner mentioned will get themselves a prize of a bit of bait. There's more details of the competition HERE.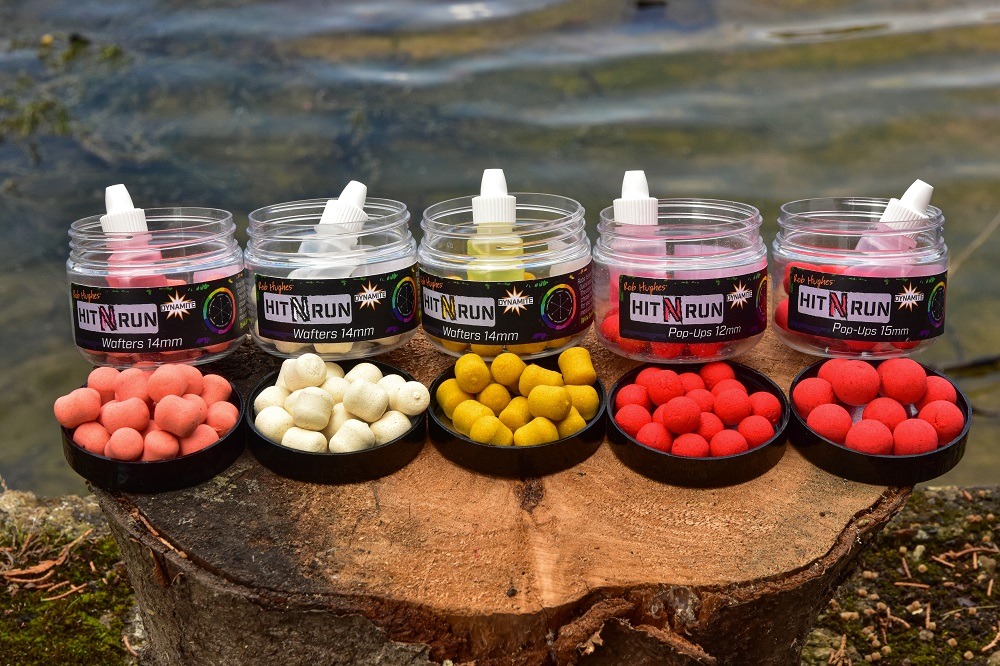 Hughes News – Baiting Up Plans
A lot of the early part of my month was taken up with helping to get angling back for everyone. It was all consuming, but now that challenge has gone it's like a thunderstorm has passed and the pressure has been lifted. Because of Coronavirus, the syndicate leader where I fish extended our season for a couple of weeks as it had been closed through April. I managed two overnighters before it closed again and was lucky to land a stocky on one but blanked on the other.
They started spawning the next day hence being a bit tricky and the lake is quite rightly now closed. It opens on the 16th so my baiting campaign will start ready for the off. It's going to be a mixture of pellets and CompleX-T boilies and the idea will be to spend the next two weeks dropping small amounts in three spots "little and often" adding a general light spray across the known spots that the carp visit.
In total each trip will probably see a kilo of boilies and a kilo of pellets go in and I'll go three times a week. That's enough to prime a few spots for a couple of weeks until the start and also the initial rush is over. It doesn't have to be really heavy baiting, just little and often. I'm also baiting up a stretch of river as I'd love to catch a carp from there too. That's pellets only at the moment and to be completely honest we don't even know if there are fish in there at the moment. There's a rumour, but no confirmed captures. Time will tell but it will be a nice way to spend an evening or two and I should know in a fairly short period if there is anything in there.
Wraysbury Filming Session
Ian Russell and I went out for another session which we filmed, but with the day ticket waters being rammo'd, Ian took me on a guest to one of his syndicates, Wraysbury South Lake. The idea was to have a look at our favourite rigs and tactics at this time of year and see if we could get a bite or two. Wraysbury can be quite technical with a lot of weed so it's a great place to look at both rigs and baiting strategy. Like a lot of places have, they'd spawned a couple of weeks earlier and I always find after spawning, carp love pellets.
Boilies and particles are of course great through the summer, but after spawning, higher oil pellets like our Marine Halibuts are simply brilliant baits, especially where the fish are stocked fish and have been reared on pellets. They're very easy to put in, quick clean convenient and awesome catchers of carp. That was my approach and over the top I fished two pink and one yellow HitNRun pop ups "tramline tight" on the baited spot.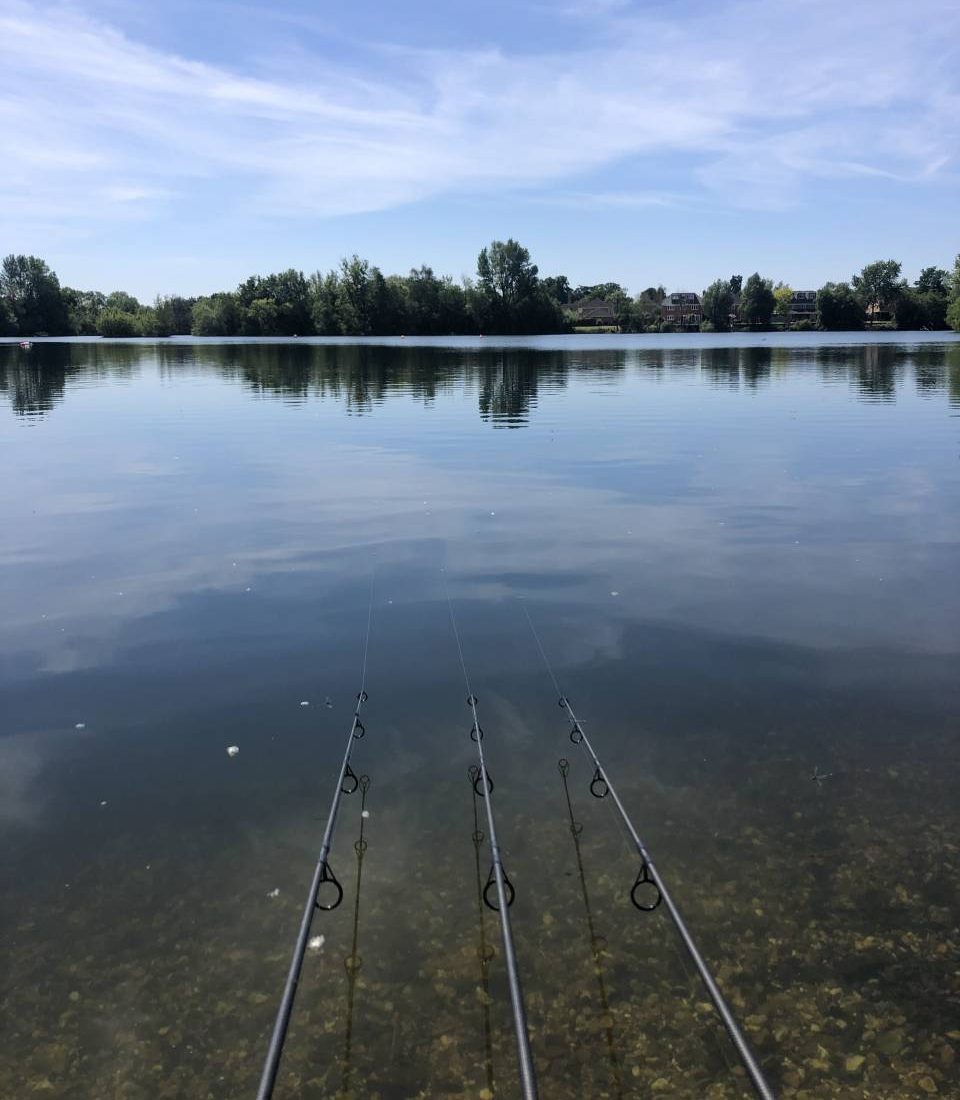 In 24 hours the tactics produced 6 bites, with 5 coming to the pink and 1 to the yellow. The fish loved the pellets, and being fairly high oil they give off a little slick when the carp come in and feed. If you're observant you know when they are on you. It was a lovely little session and great to get out again with some real scaly dark mirrors up to 25lbs the result. Simply lovely.
Floater Filming – Baits from Below
Finally for fishing news I've had a few sessions out filming for the TV series summer special that will be broadcast on BT Sport on 29th June. Of course Summer carping means floater fishing and stalking and it was great to have a little smash up but also to observe how they feed. I've been studying carp quite a lot through the no fishing period and managed to get some great footage of them feeding on surface baits from below the surface.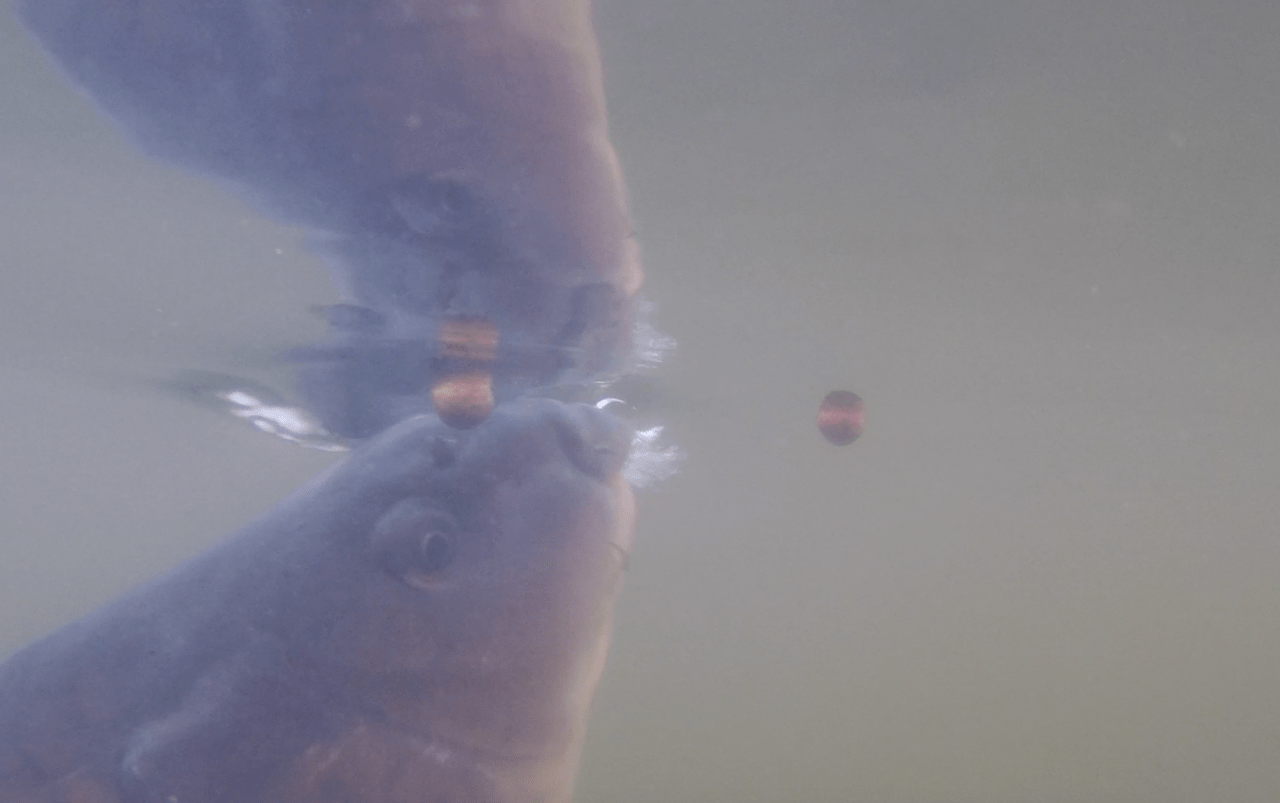 It's a real eye opener what they can see, and sometimes I'm surprised that we catch off the top at all. The key is either the element of surprise, i.e one mixer no freebies, set up competitive feeding with a lot of fish, or trip them up with addiction/frustration feeding. It's reinforced a few of my thoughts about floater fishing so in a few weeks time I'll be dropping a floater film with some really eye opening footage. Until then, do have a go, and watch what they are doing. ps….. take some of the Sweet Tiger floating pellets. They're a serious edge.
Product on Test
Blax – Carbon Throwing Stick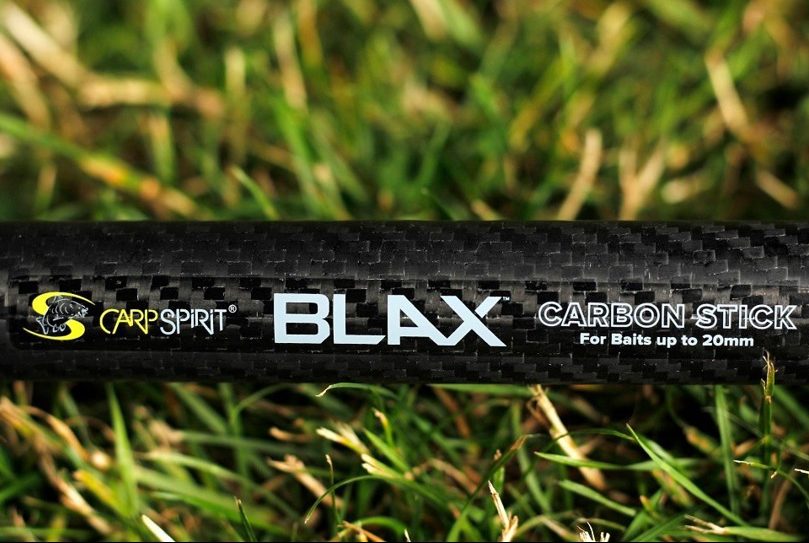 Carbon sticks are quite simply the one when it comes to baiting up with boilies at range. All other sticks are obsolete. The problem is that they are, or should I say were, really expensive. Not any more. The Blax Carbon Stick from CarpSpirit is light, perfectly made, and quite simply a joy to use. It weighs virtually nothing and costs virtually nothing too. I'll confirm what I mean. The stick weighs 70g. Yes 70 grammes! Thats just under 3 ounces. You don't know that you are holding it. More to the point it retails at £37.99. That's mind blowing.
Now when carbon sticks first hit the market a few years ago they were well in excess of a hundred quid. The price has come down, and lots of brands do them now but they aren't really a true carbon stick, most being reinforced or moulded. When you pick up a true stick, you'll know and see the difference. This is one of them sticks. It's quite simply awesome.
You can use boilies up to 20mm in size and there's foam plug as each end for protection of the stick. If you haven't seen them yet they'll change your life when it comes to baiting up.
Watch my video review below