14 August, 2020 | Carp | Articles | News
0 Comments
Rob Hughes' Dynamite Diary – August 2020
This month Rob shoots a special underwater feature as well as enjoying another session with Ian Russell…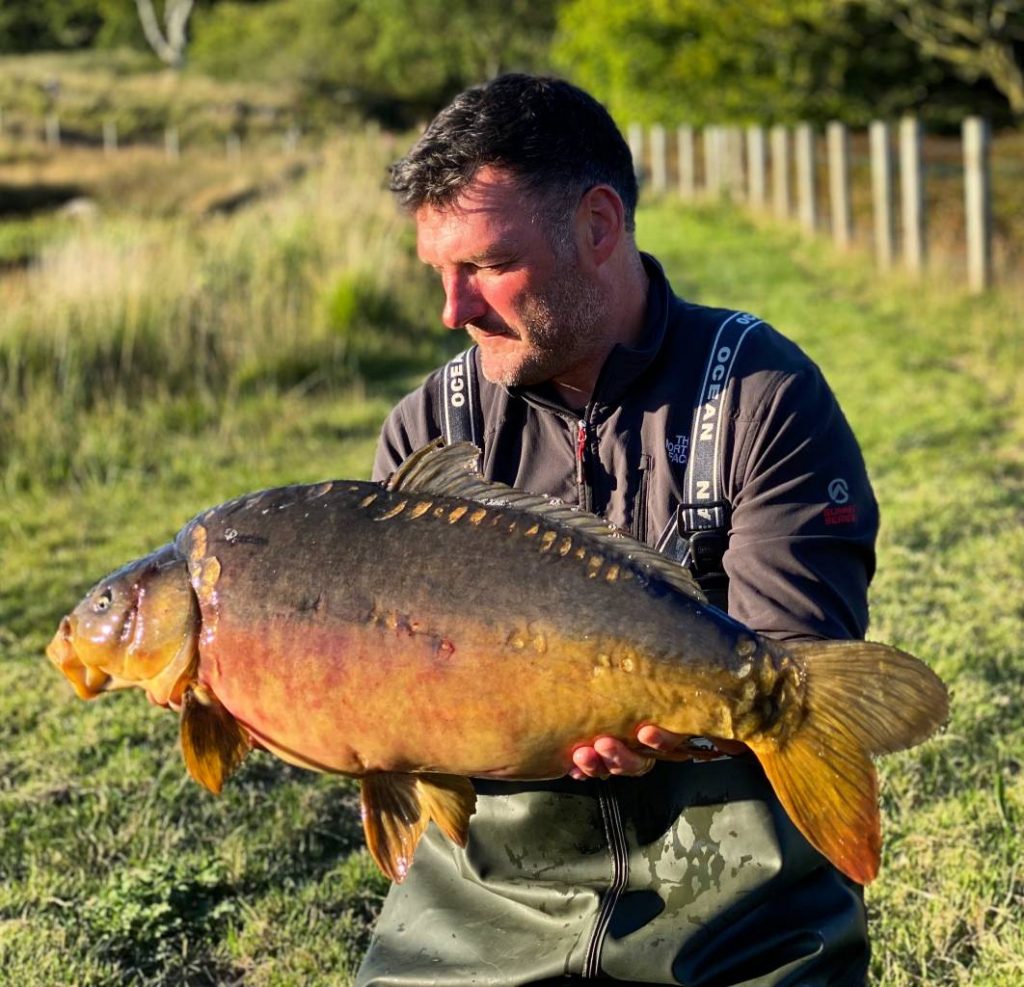 I don't normally get to fish a lot in July but this year has been different. It's semi final time for a lot of the carp champs events, and my BT Sport role usually dominates early summer but with a lot of the domestic and international events falling by the way side the rods have been out and it's been ace. I forgot how good summer carping is.
I've managed to fish six different venues in the last month and had some cracking results too. Cameraman Steve Coe and I had a lovely trip to Horseshoe for a quick overnighter looking at top tips for short sessions (coming soon on the Carp Spirit YouTube channel).
Quick Hits
I've had a few smash and grab evening sessions around work, and the highlight for me was a short trip to the amazing Llyn Cae Ty Nant in Wales. I took my lad Jack for a bit of a busmans holiday fishing safari looking at lots of different types of fishing including coarse, game, fly, sea and of course carp.
We had a couple of days carping and Jack is now doing everything for himself including picking spots and casting etc. One of the things I have always taught him is to be opportunistic with his angling, especially on short sessions, and casting at showing fish is something I always do.
To cut a long story short we managed three great fish from Llyn Cae Ty Nant, all of them coming to single baits cast at showing fish. Interestingly, although pink is my favourite colour for getting bites at this time of year, Steve the lake owner said that white was the most productive at the moment.
Following the local knowledge paid off as it was white that scored two, and pink that scored on of the fish for us here. Watch out for this place in the future as the fish are growing well and it will be a brilliant holiday 30's water very soon.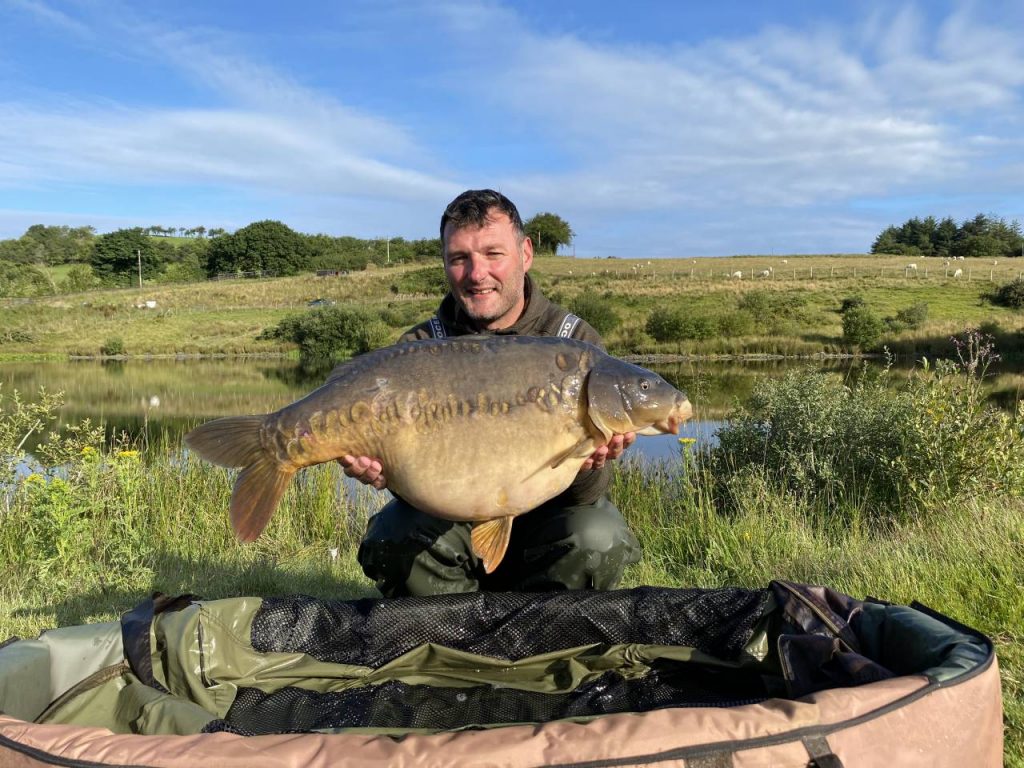 UNDERSTANDING UNDERWATER
You'll remember from the last month's diary that a new series called Understanding Underwater is coming out soon. I'm pleased to say that it's now out and you can watch it below. The first one follows me through a session and looks at both the good points and the bad points of the trip, my tactics, what bait looks like underwater and also of course it contains some stunning carp.
Future films will look at tactics, rigs, in fact anything that you want to know about so please feel free to let us have your questions and we will do whatever we can to get them answered. There's always loads to think about, and every Wednesday on my social media pages we have Underwater Wednesday with a pic or a clip or some other interesting "nugget" that will give you food for thought.
ROB'S RIGS
I want to touch on rigs this month as it's not something I do very often, but I found that almost all of the bigger fish that I have caught this month have come to the same rig. That rig is the reverse combi and it's probably the simplest rig in the world to tie. All you need is one of our ready tied chod rigs and some coated braid, ideally Camo-Skin in 20lb.
Cut it to length, add a loop at each end, and the rig is complete. Winner. It's great over weed or slightly Choddy bottoms, and fishing it over longer weed is simple….. you just increase the hook link length. It's important to balance the hook bait so it is critical, and if you get it right it genuinely is deadly.
Here's a step by step guide to making it.
Get some Camo-Skin and a ready tied chod
Cut off a 30 cm length of hooklink. Do not strip
Thread on the choddie and tie a figure of 8 loop knot
Do the same at the other end.
Loop through the swivel and back on itself to attach.
Screw on a HitnRun Pop Up
Hit N' Run Hero – Mark Preston
A load more fantastic fish caught again this month on Hit N' Run's. They're working everywhere and there's no doubt that they are producing some incredible results whether fished over beds of bait, in bags or as individual targets. I've got to give a special mention to my Carp Spirit / Dynamite team mate Ian Russell for his amazing capture from Wraysbury recently.
What a carp. Once again the pink Hit N' Runs doing the business and it's Ian's favourite hook bait as well as mine. However, he can't enter, so no prize there mate 🙂
Having trawled through the shortlist of captures, the winner for me this month has to be Mark Preston with a PB busting 40lb 9oz belter from Erics Willows' notorious Trout Lake. Mark banked seven fish in total during his trip by simply casting to showing fish using the pink coloured pop-ups. It shows how effective they are and just the single baits pull fish down as both Jack and I know from our recent trip too.
Don't forget to enter our competition to win some of the range by hash-tagging #HitNRun and #DynamiteBaits on your catch reports when you've caught using either the pop-ups or wafters in the range.