29 March, 2018 | Carp | Anglers
1 Comments
Name: Radek Bis
Also Known As: Bisoň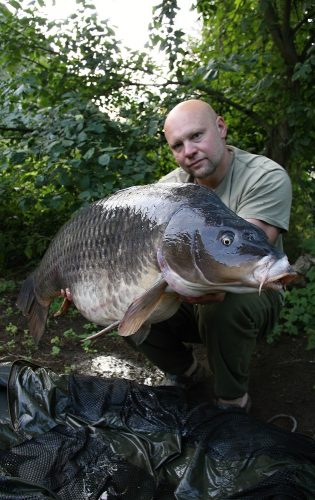 Age: 42
Hometown: Ústí nad Labem
Occupation: Owner of a shop specialising in carpfishing: www.kaprarina.cz
PB Common: 32 kg
PB Mirror: 29,20 kg
Other PB's: 27,60 kg Grass carp, 13,5 kg Koi carp, Two-Tone carp 21,4 kg
Favourite Boilie: The Source, Robin Red, Mulberry/Plum
Most Used Rig: Combi Link Rig or Snowman Rig
Venues fished: Various
Favourite venue: Lakes and Rivers in France, Italy and Hungary, the Czech River Labe
Fish you would most like to catch: A carp over 25 kg on the Czech River Labe
Top carp fishing tip: To learn to read the water everytime.
Highlight of angling career: Catching a Hungarian Record black Grass carp 2010 – 27,6 kg
Aim in angling: Making the most of nature and continue to enjoy fishing with my friends
Radek Bis started carp fishing in the early 90's when he was 12-years old and has since caught many impressive carp in the Czech Republic and many venues across Europe. Radek particularly likes river carp fishing and also fishing the big lakes and rivers in France. One of his highlights was catching a Hungarian black Grass Carp Record in 2011.