20 June, 2022 | Carp | Angler Blogs | Articles | News
0 Comments
Kristof Cuderman – Carp Fishing in Romania
Globe-trotting carp angler Kristof Cuderman has just come back from an incredible carp fishing trip to Romania. Here's how he got on…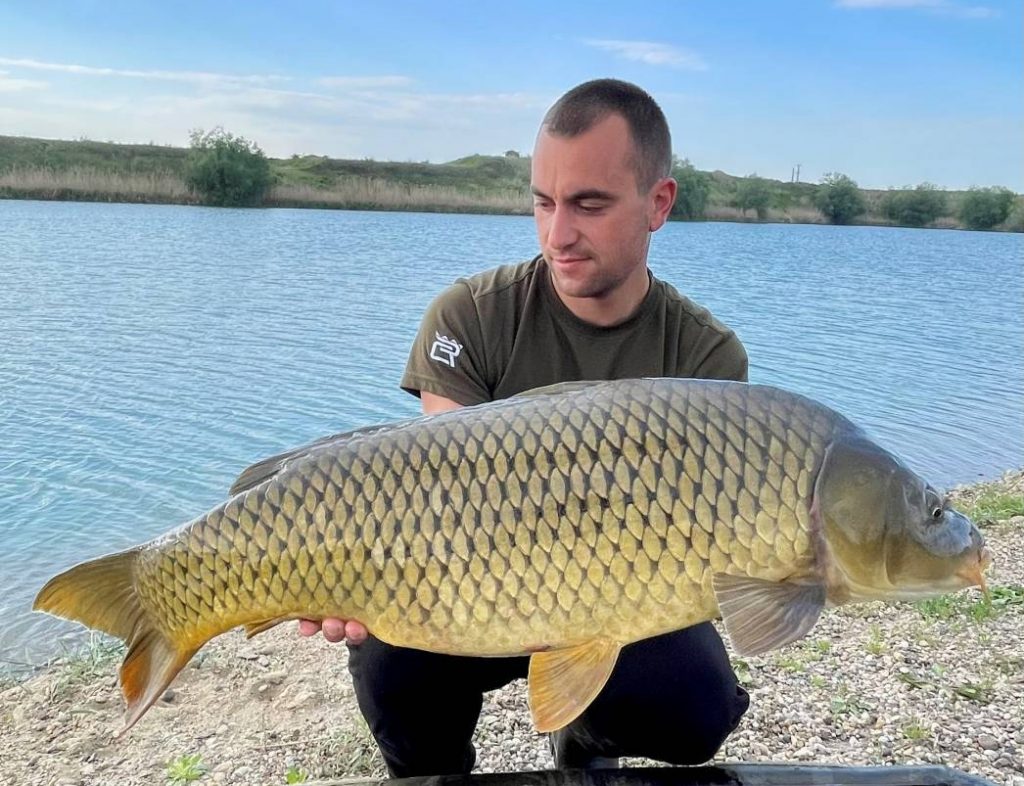 Kristof Cuderman says…
After two years I finally got round to visiting the Monster Carp Lake in Romania again. The lake itself is 12 hectares and is a big gravel pit which provides a tough challenge to every angler who fishes it. This is also mainly due to the fact that the lake does not have many fish in it, but the average size is incredible at 19kg with the record sitting at 33.5kg.
For my trip I booked in at beginning of May as that is normally one of the best periods for fishing. During the six days we stayed there however, we didn't have a single drop of rain and temperatures were more or less 25 degrees on each day. Whilst this made the fishing difficult, it did mean we could watch the carp basking on the surface and enjoying the sun!
Despite the poor weather, I still had a successful trip and managed 11 carp in total up to a best of 23.3kg. Most of the carp I caught weighed between 16-17kg.
For this trip, I fed Sweet Tiger & Corn and Source boilies. By far the successful hookbait was a snowman rig using a matching bottom bait with either a Sweet Tiger & Corn or Pineapple & Banana pop-up on top.