1 Comments
Dream French Carp Fishing Session on CompleX-T
French carp fishing trips don't get much better than the one Jim Smith enjoyed after he banked a staggering five 50's and four forties.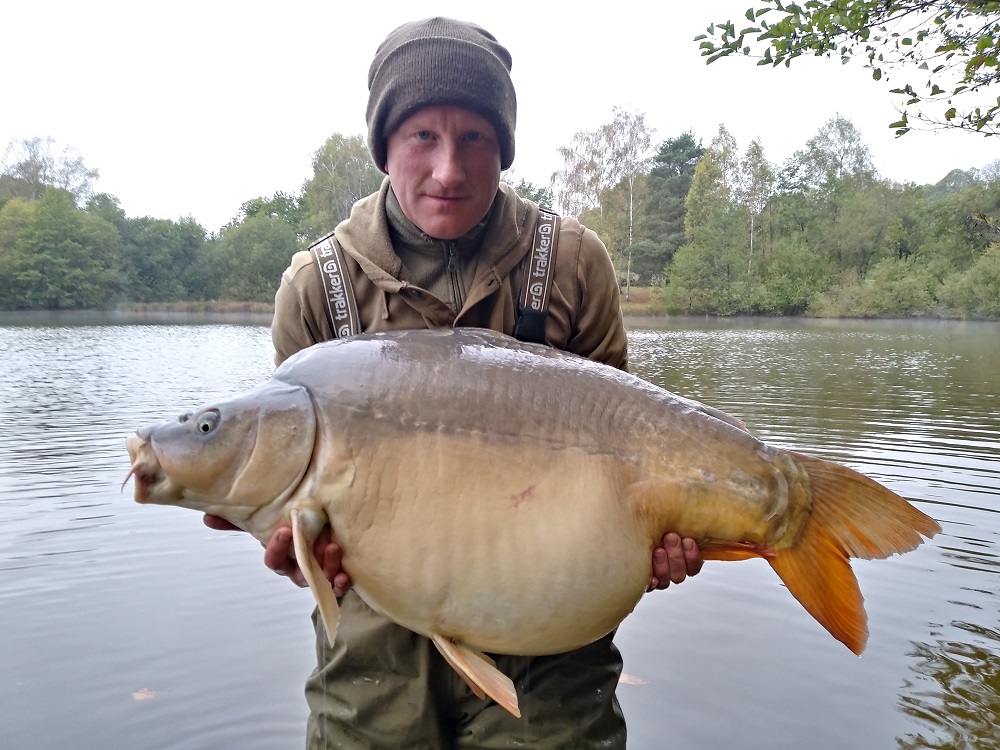 The Lincoln based angler visited the renowned Comptons Lakes in the Limousin, France, where he recorded the memorable catch using CompleX-T baits. Jim broke his PB no less than five times during the trip including the capture of a lake record carp known as Jupiter at an impressive 56lb 11oz! The arm-arching haul saw 16 fish being banked to a total weight of 651lb 2oz, averaging over 40lb per fish.
Instead of settling down in one swim for his week long trip, Jim decided to move swims on several occasions. Using a bait boat, Jim fed 10mm pellets, Frenzied Maize and loose CompleX-T boilies in different areas and fished either a single 20mm CompleX-T Hardened Hookbait over the top or a 15mm version tipped with a piece of maize.
His main rig he used was a standard hair rig on a size 4 long shank barbless hook, while a couple of fish came out on a blow back rig, again on a size 4 long shank barbless hook.
The weights were as follows in order of being caught:
53lb 2oz Mirror – The Tailor
15lb 3oz Common
47lb 6oz Mirror
52lb 4oz Mirror – Marty
52lb 11oz Mirror – Crackers
28lb 2oz Mirror – Jimbo
30lb 10oz Mirror – Chuckles
56lb 11oz Mirror – Jupiter – NEW LAKE RECORD
28lb 10oz Mirror
48lb 8oz Mirror – Jupiter's Mate
30lb 14oz Mirror – The Pretty One
51lb 9oz Mirror
33lb 1oz Mirror
46lb 5oz Mirror
48lb 1oz Mirror
28lb Common
Check out the video of Jim's catches here: