28 January, 2020 | Carp | Tips | Articles
2 Comments
Get An Edge With Customised Hookbaits
Carper, Mike Tobin shows you how to get the edge by rolling your own customised hookbaits in our easy to follow step by step guide.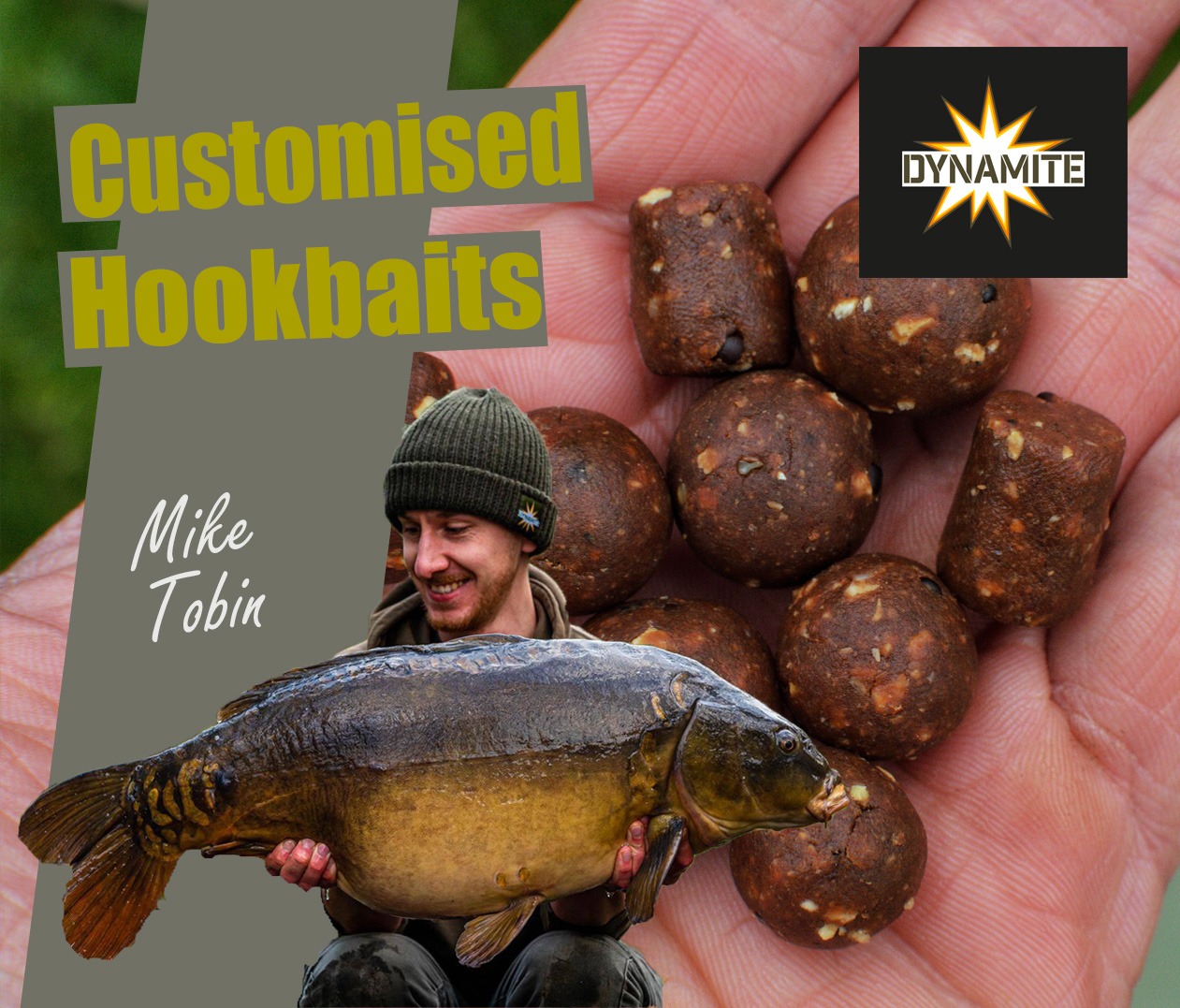 Making your own hookbaits can give you an advantage over other anglers for many reasons. Firstly it allows you to fully customise them by making them more potent by adding a larger amount of liquid attractant or even add in other liquid flavours. Also you can get creative and make unusual shapes which could make the difference of getting a bite. They are so easy to make that you can make them at home or on the bank.
What you need
NOTE: The measurements in this guide will be for a two egg mix and the amount of hookbaits you get from this mix is dependant on the sizes of each individual bait.

STEP 1
First add two large eggs to a mixing bowl, then take the liquid attractant which is included in the bag. Measure out around 20ml of liquid (you can add different amounts to suit your needs) add the liquid to the eggs and mix together thoroughly with a fork.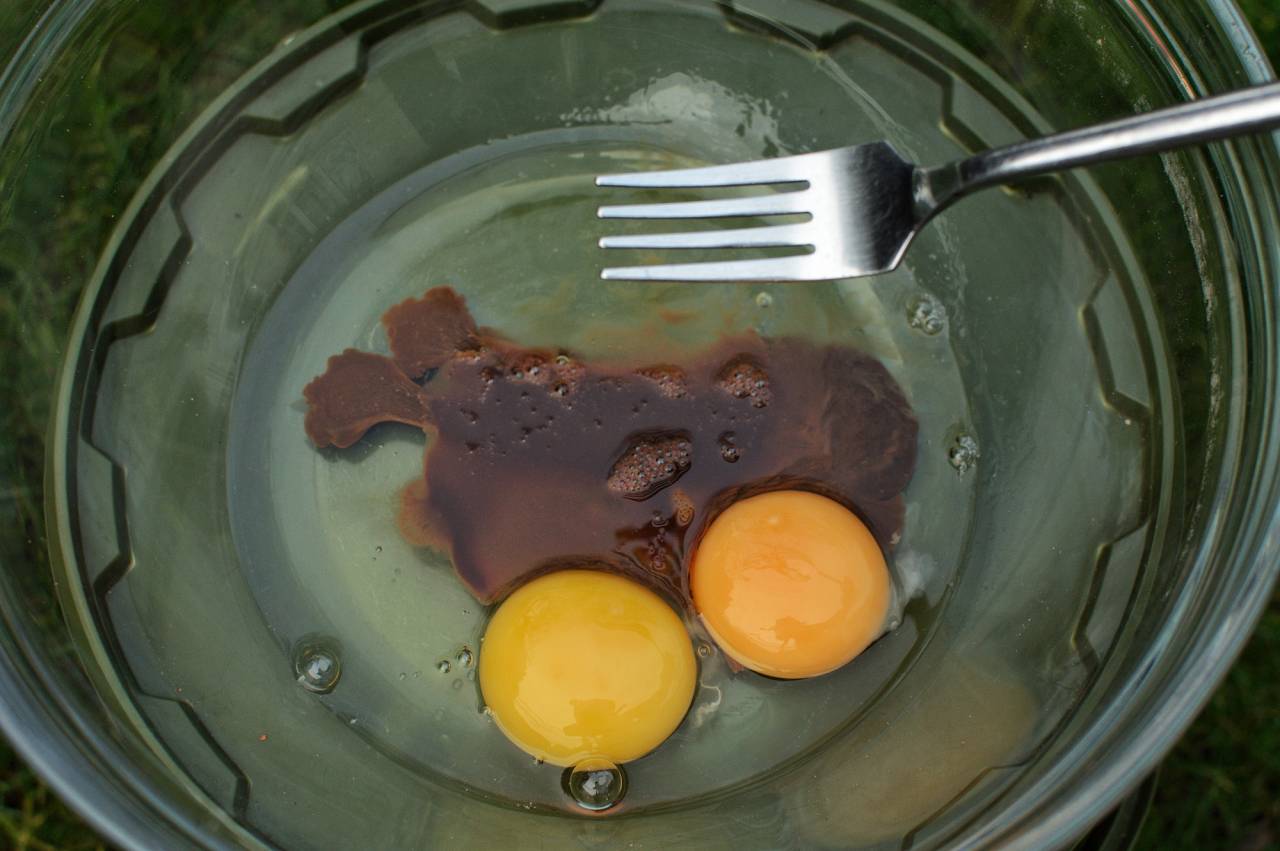 STEP 2
Now is the time to start adding your base mix. You have to do this gradually as to make sure you do not put in too much and make the mix dry. For a two egg mix you will be using roughly 200g of base mix. Using a spoon or your hand, add the first amount in and start mixing together with the liquid and eggs. Keep on adding the mix until you start to form a paste. This part is important as you need be careful with the final amounts off base mix.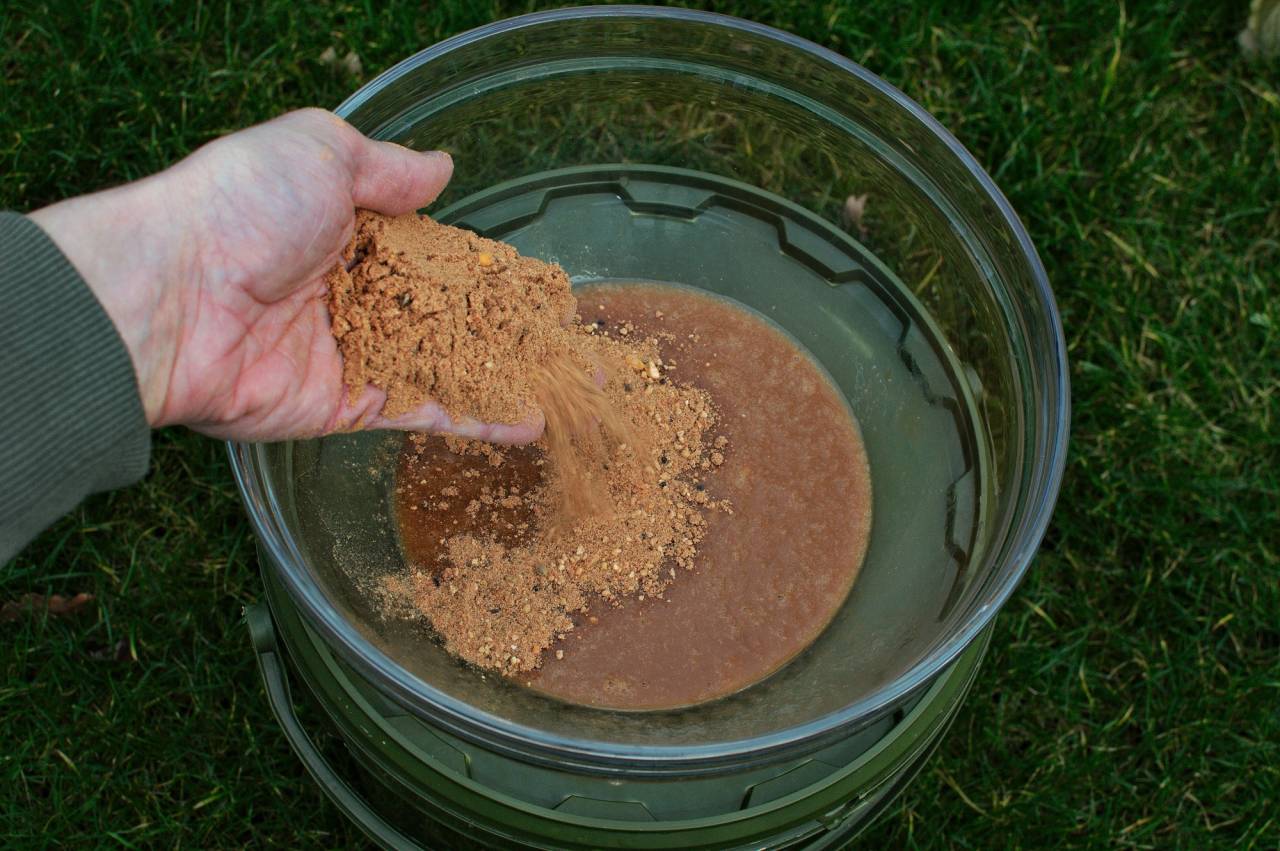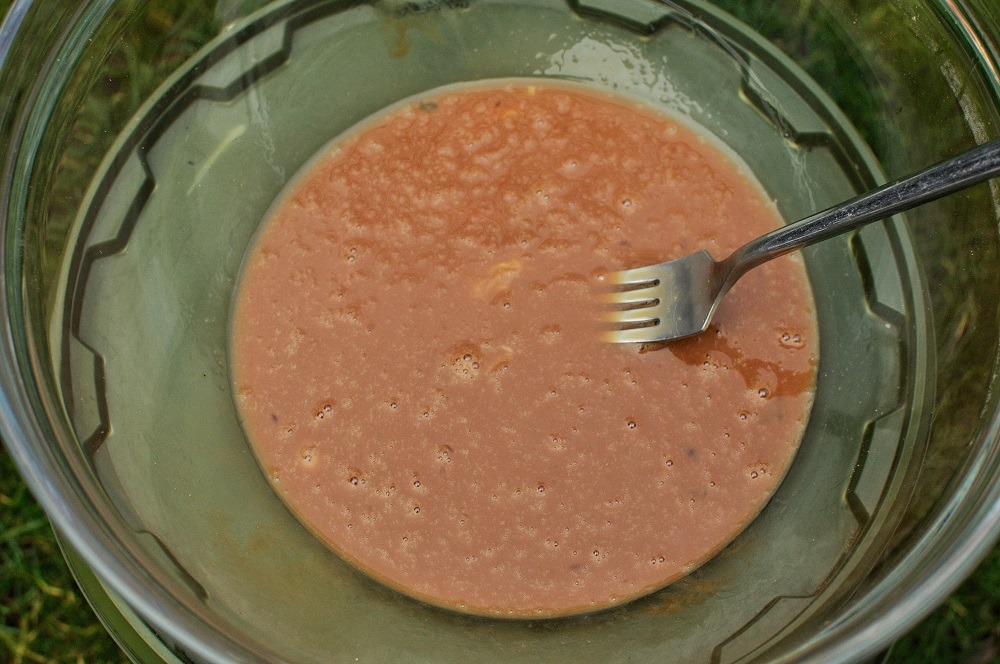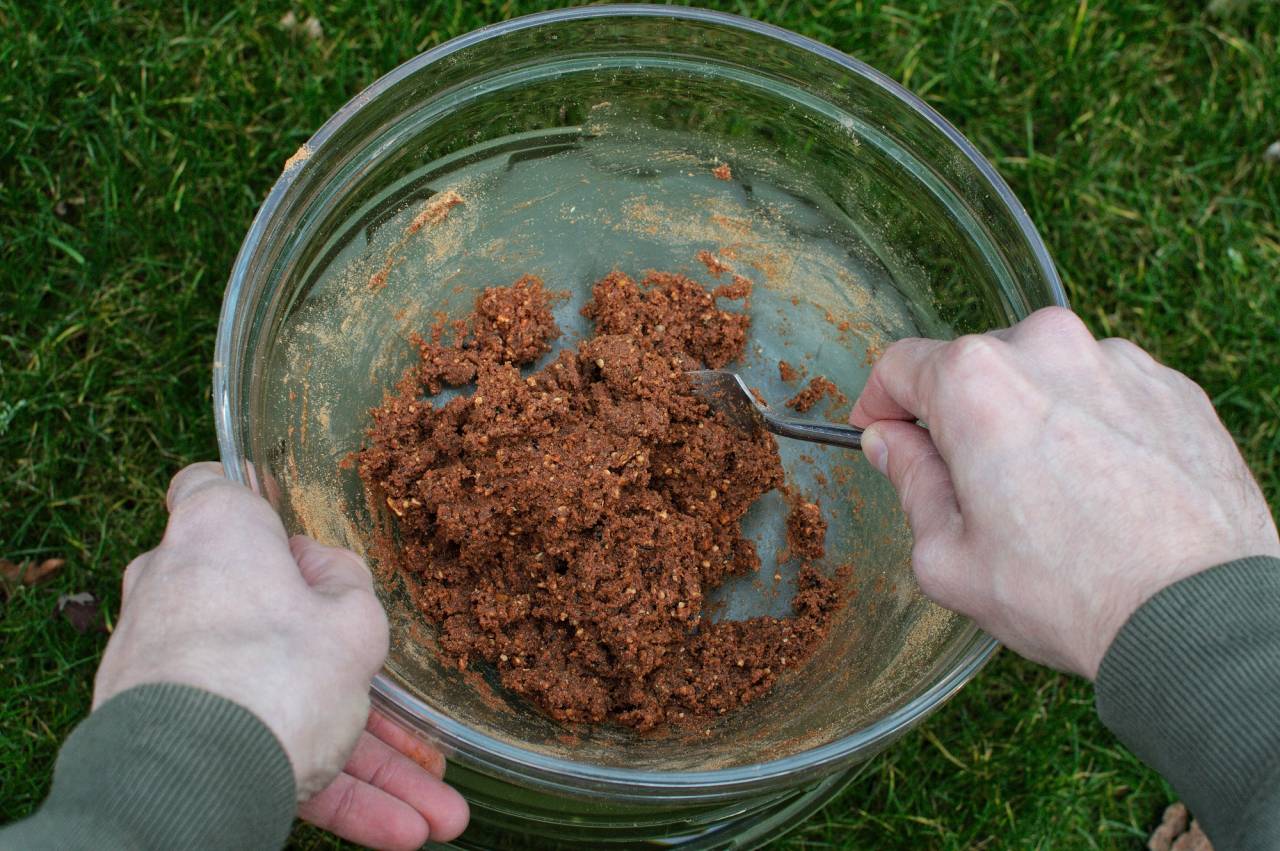 STEP 3
Once you've achieved a paste, you can then kneed it into a ball, adding more base mix if needed. The texture of the paste needs to be soft but not sticky. If it is too sticky, you will not be able to easily roll it into shape. Just add a little more base mix if needed.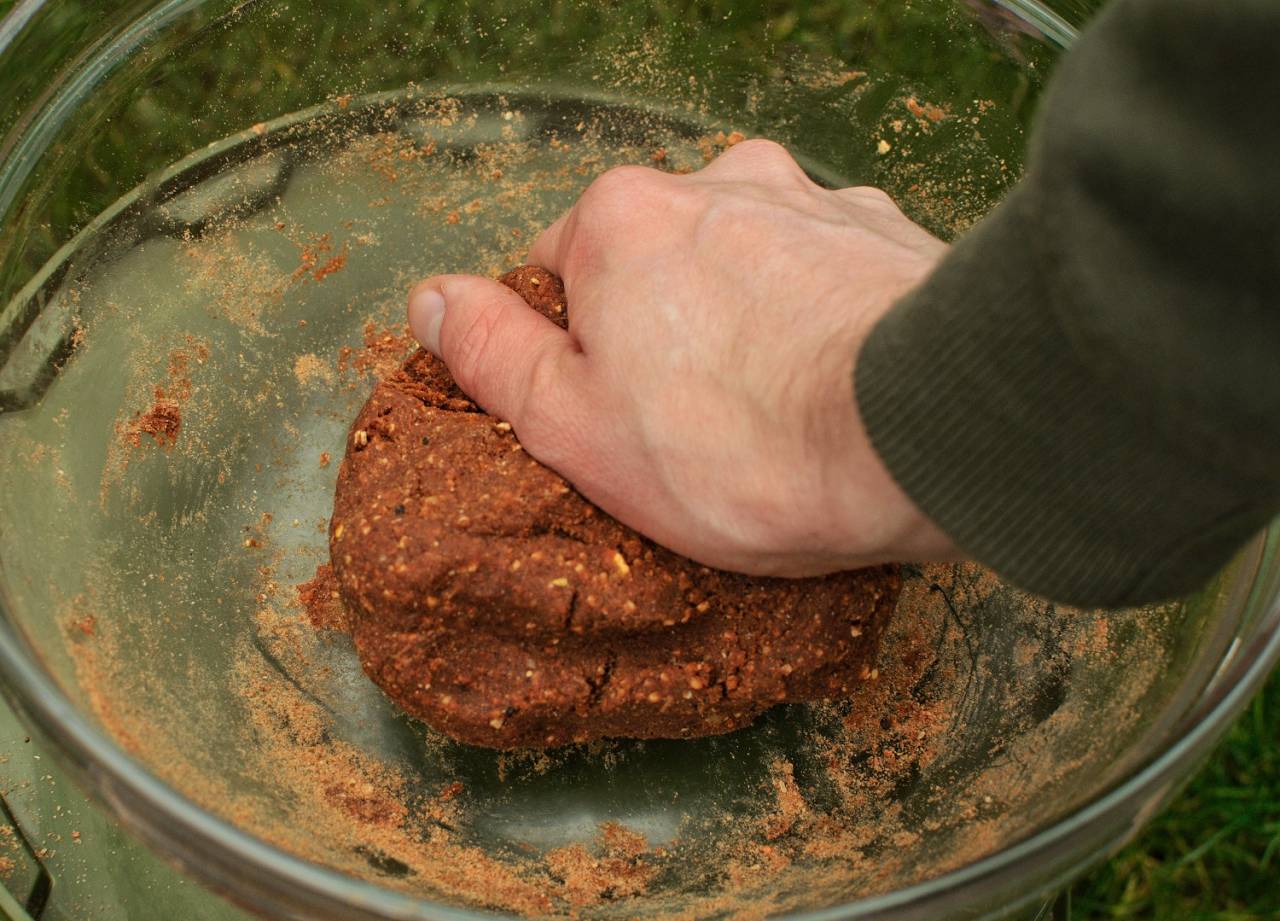 STEP 4
Once you're happy with your mix, now begin to pinch off a small bit of paste and roll it in your hands to form a ball. The size of the rolled bait can be adjusted by pinching of a larger or smaller amount. This is entirely your choice. Other shapes can be created when rolling by hand, for example dumbbells or even pellet shaped baits.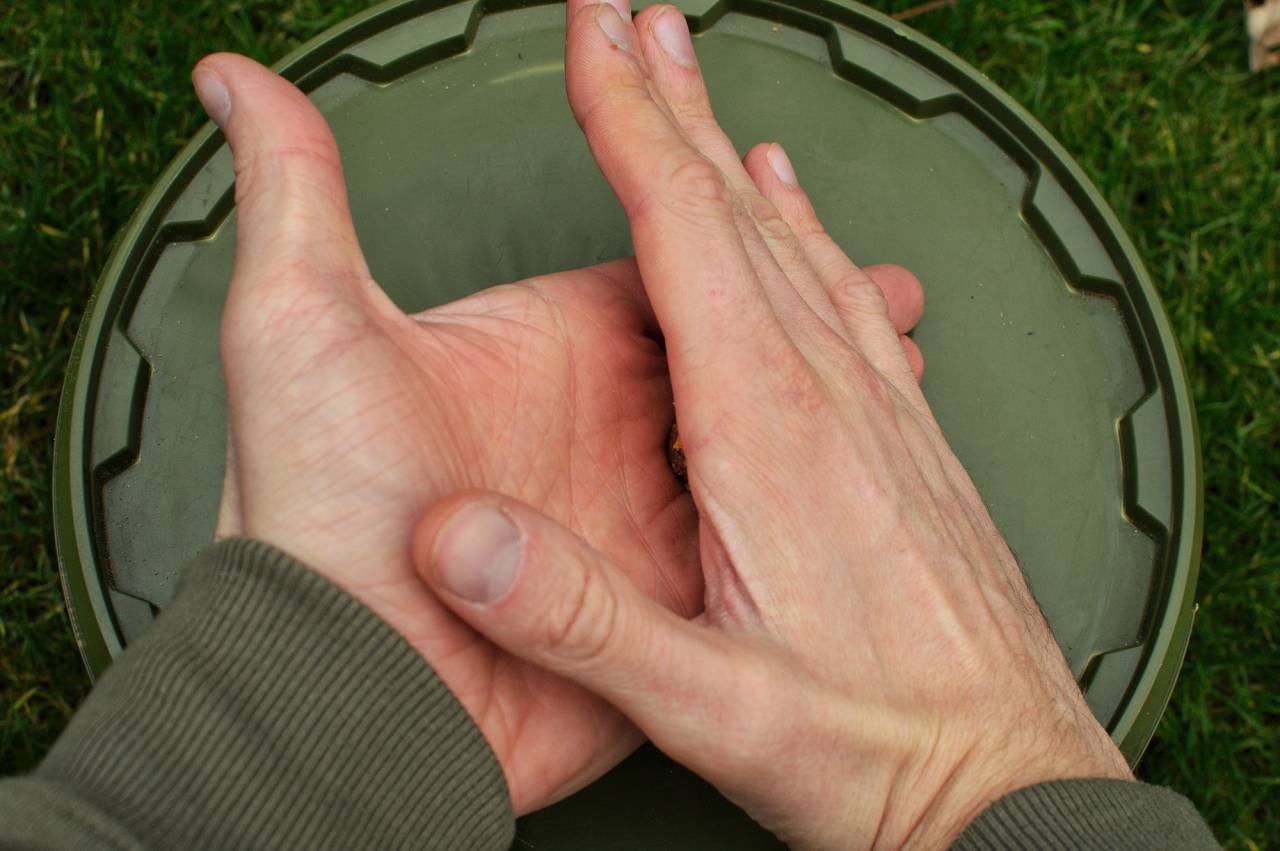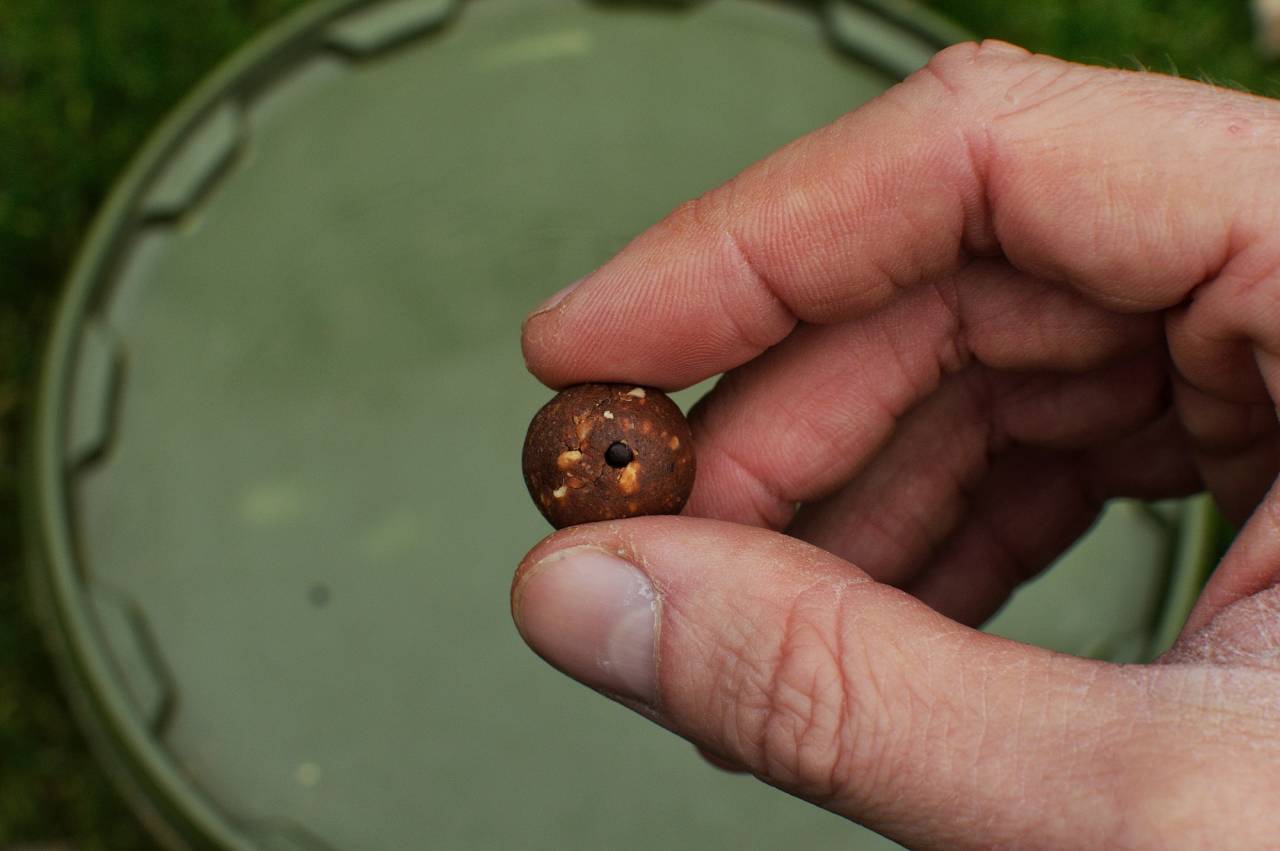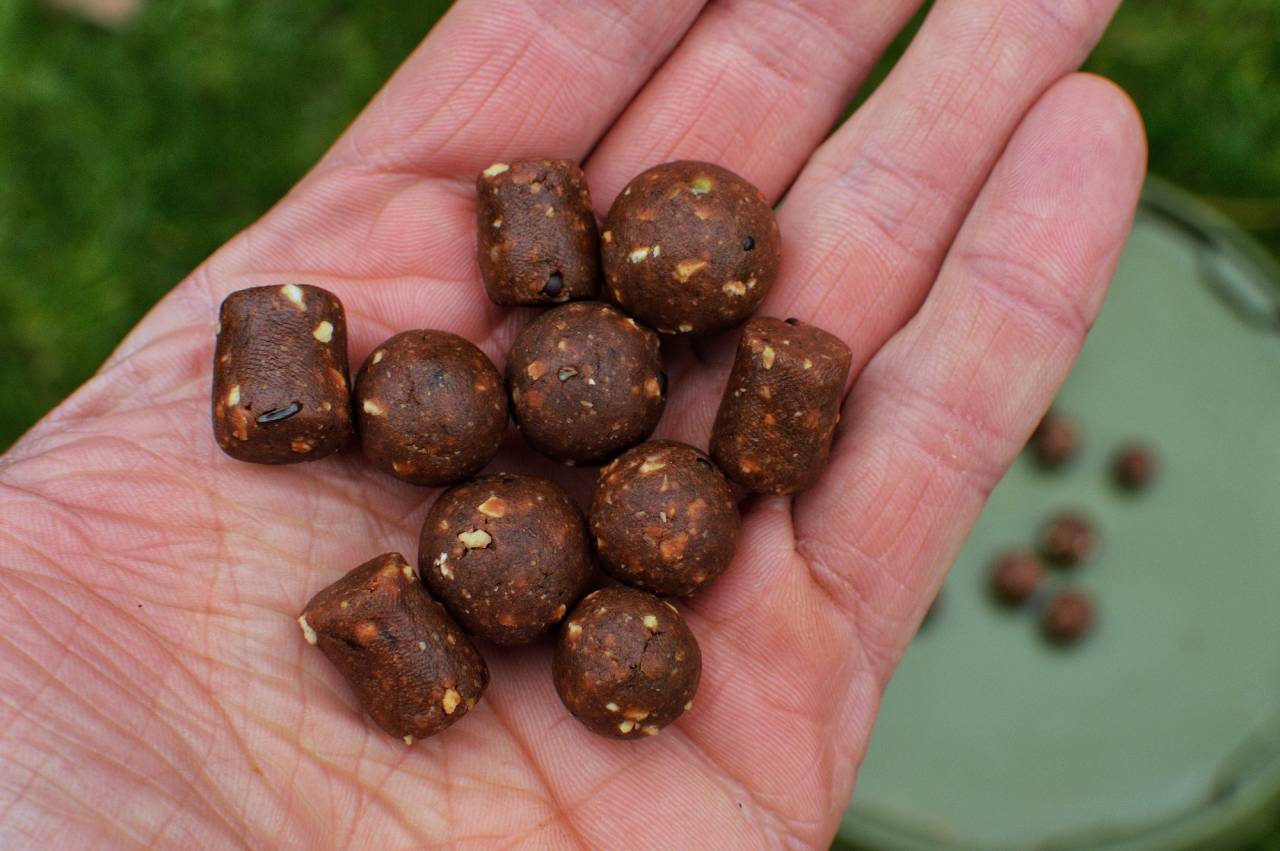 STEP 5
Next fill up a pan with water and bring it to the boil. At this stage you want to carefully place your hookbaits into the water.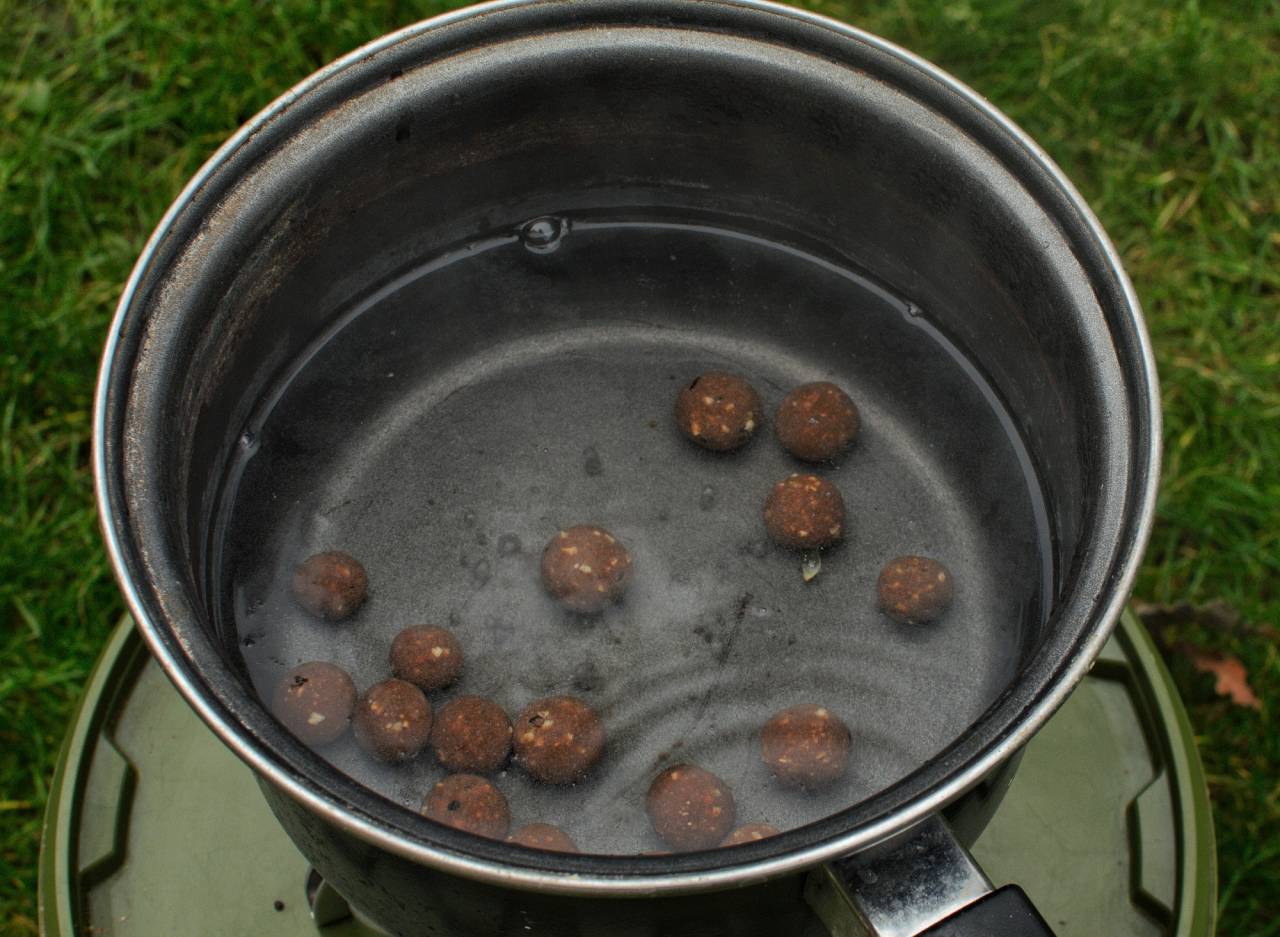 STEP 6
Set a timer for around three minutes, this is usually the correct amount of time to boil baits that are between 15mm and 18mm. Different boiling time are required for different sized baits, for example 12mm – 14mm (2 minutes 30 seconds) 20mm – 22mm (3 minutes 30 seconds).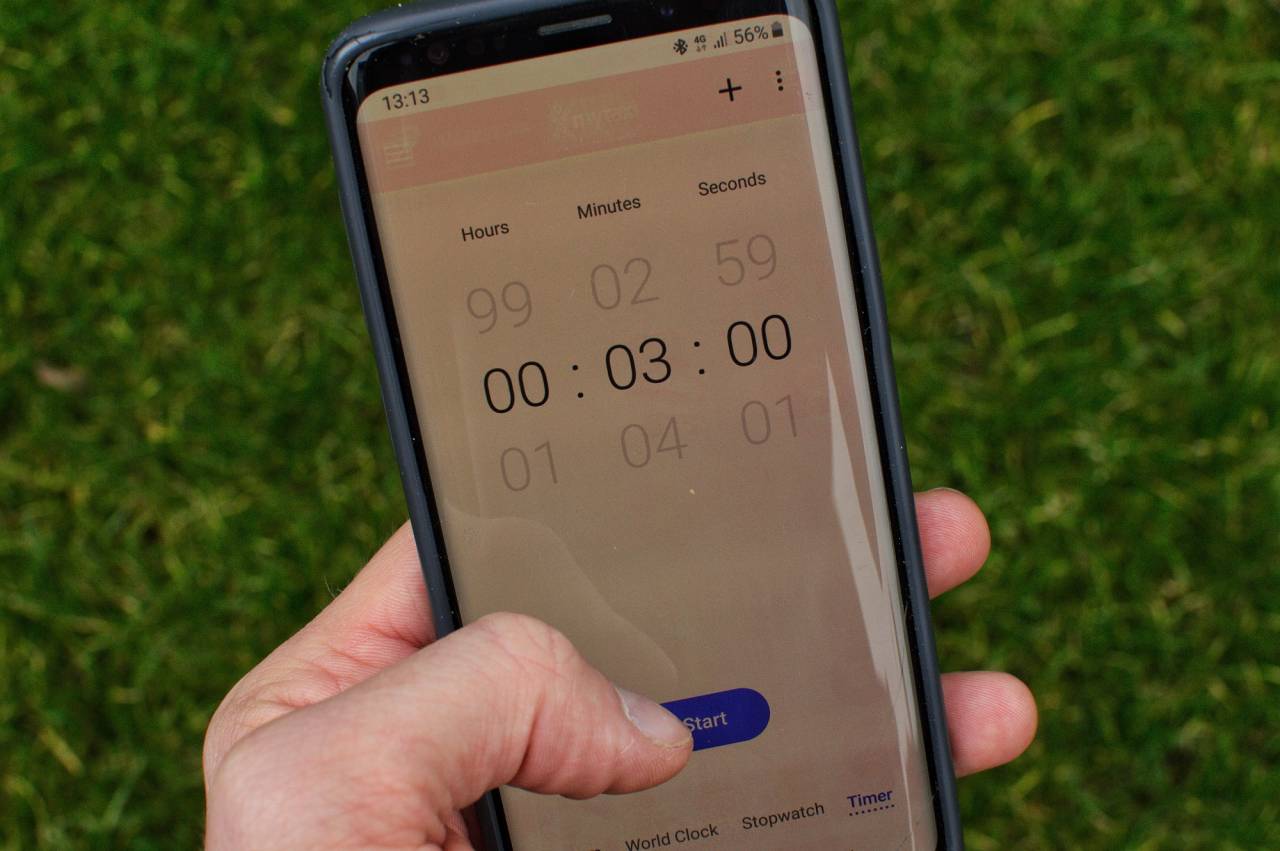 STEP 7
Carefully extract the baits using a spoon and place them on some paper towel to dry off. They need to air dry for up to a week by either leaving them out in a warm room or using an air dry bag.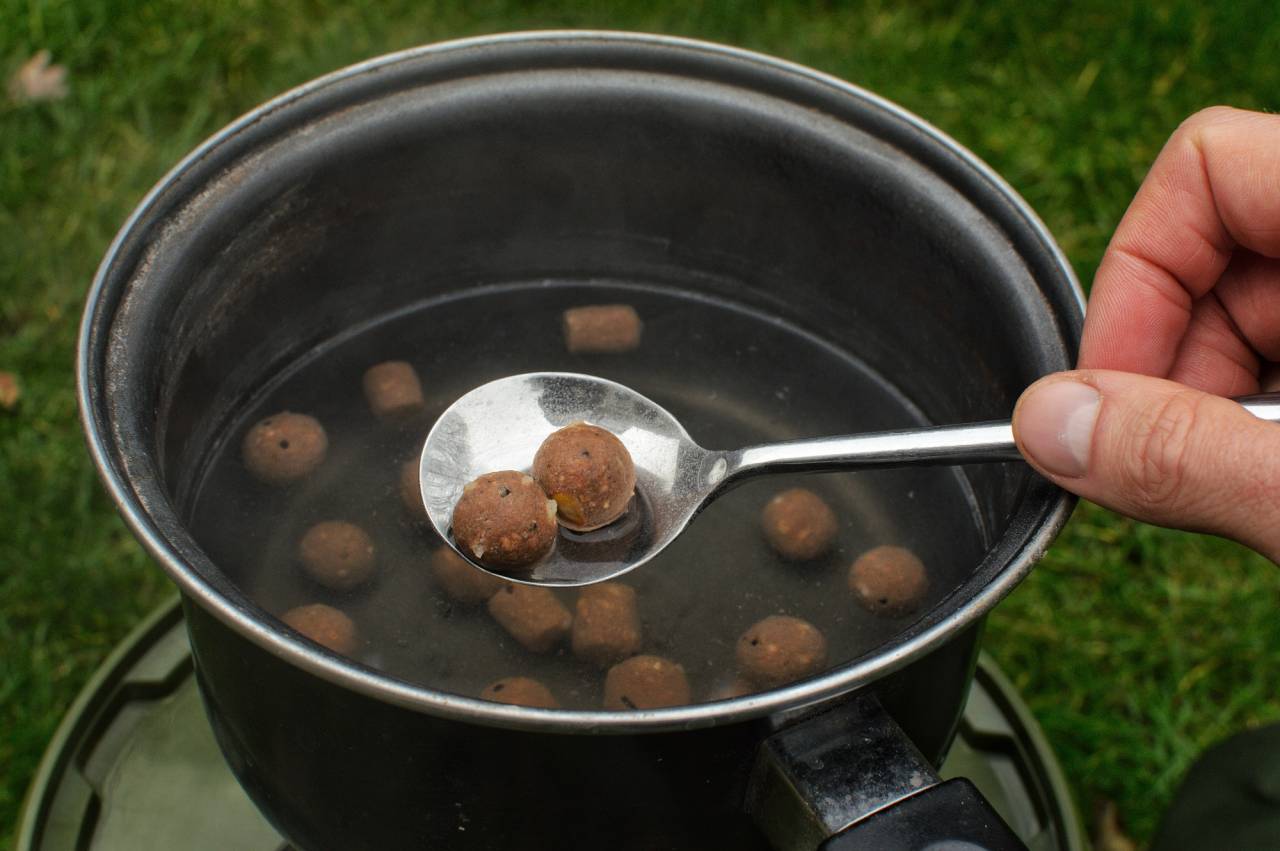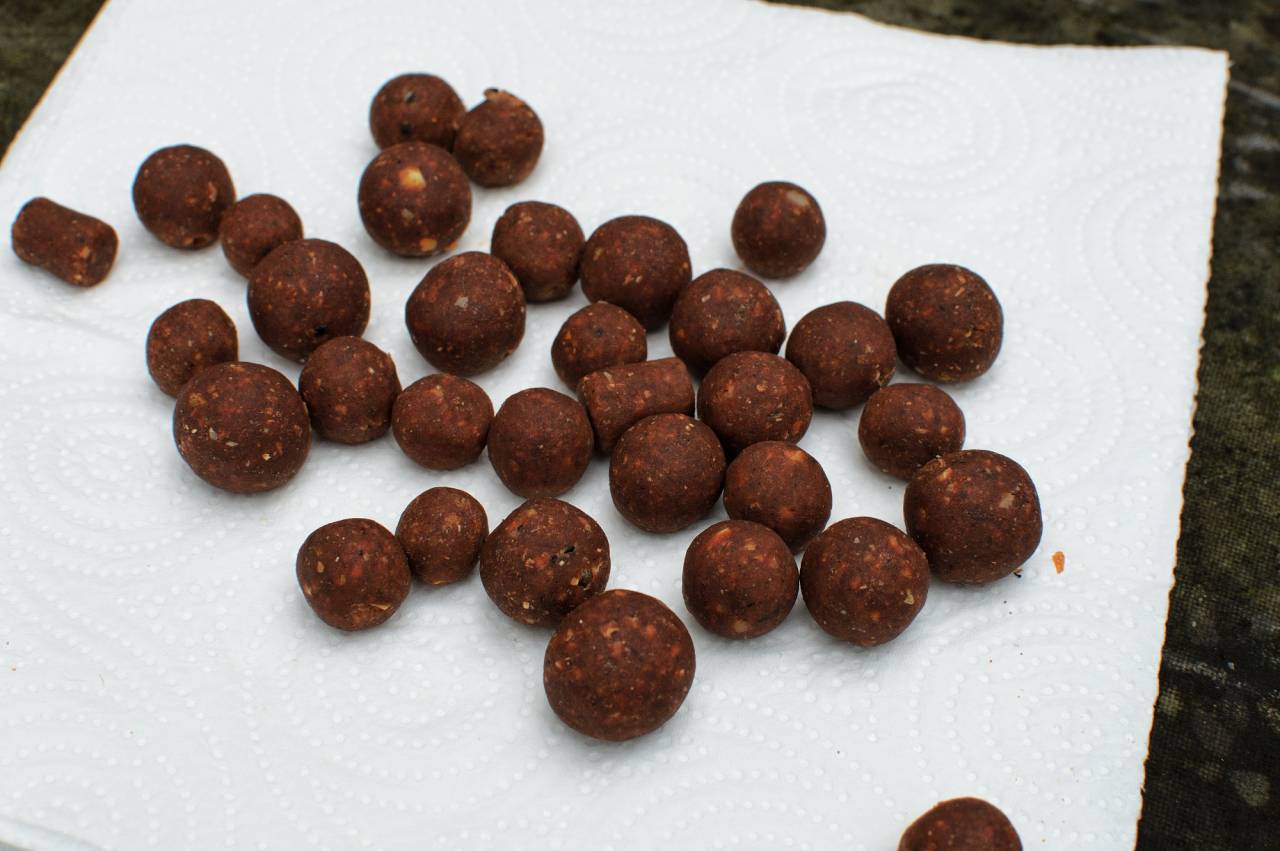 STEP 8
Once the baits have fully dried out, add them to a bait pot then cover them in a liquid food. We've used the Complex-T Rehydration liquid. The baits will take on liquid adding even more attraction and also preserving them.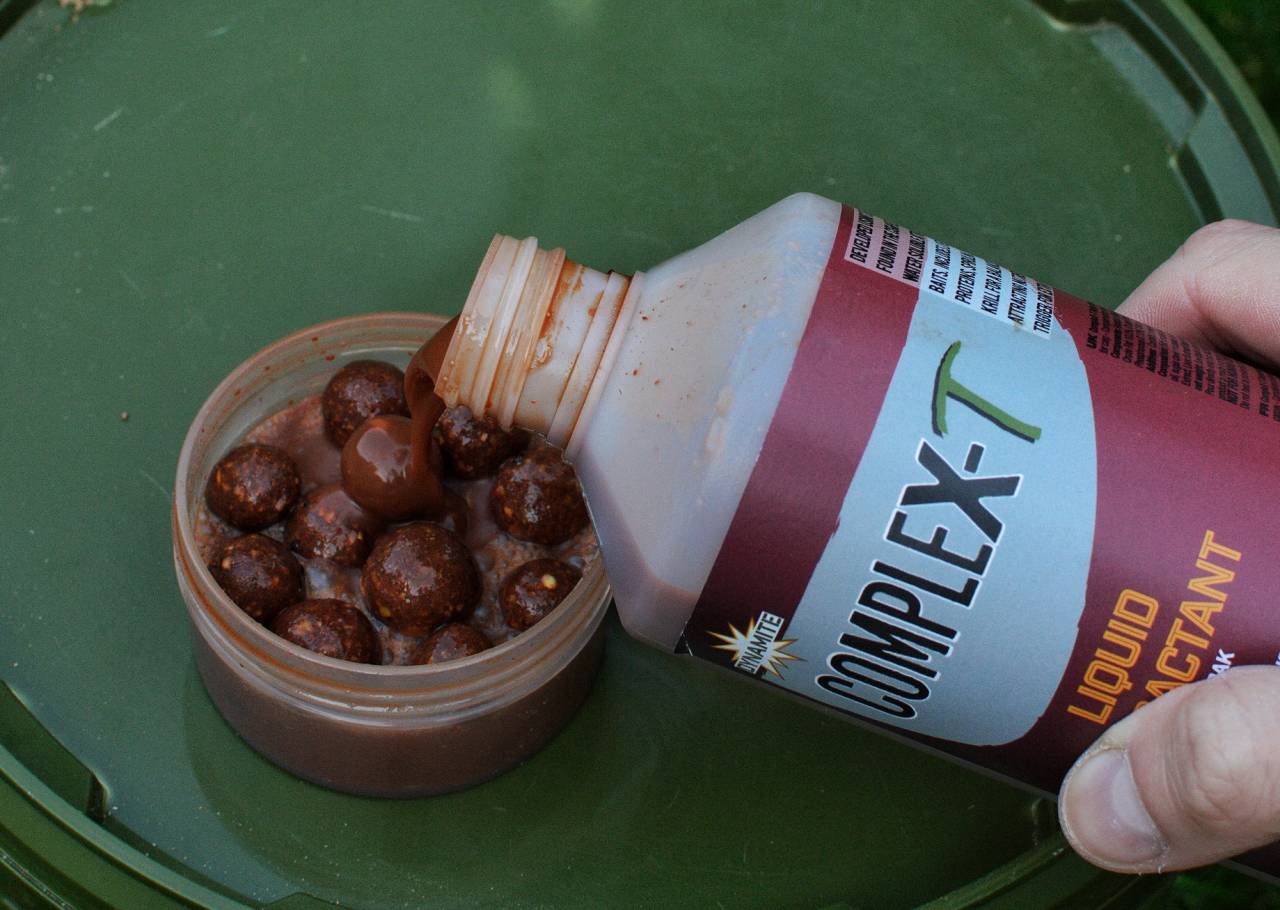 Watch the video