27 March, 2023 | Carp | Articles | News
0 Comments
BCAC Success for Team Dynamite!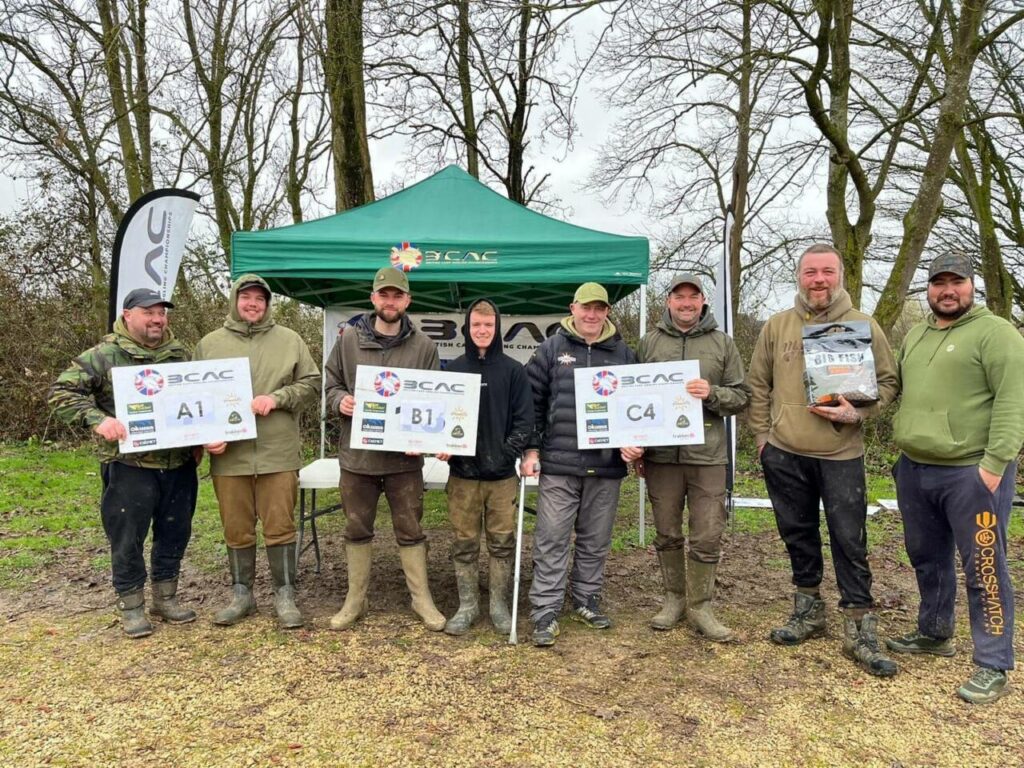 THE 2023 BCAC qualifier at Linear Fisheries was a resounding success for team Dynamite with all competing members angling their way into the semi-finals following an impressive display on Brasenose 2.
Steven Coe and his fishing partner, Finlay Todhunter were right up there from the start having registered 12 carp for 278lb 5oz on zigs during the first night of the 48-hour match! Unfortunately the fish moved away from their area for the remainder of the contest but the job was already done and the duo secured victory of B-section when the all-out was sounded.
Steven Coe said: "B2 had been fishing slowly recently so we knew it was going to be a tough match which was amplified when we spotted the majority of the fish showing in the out of bounds area upon arrival.
"After a good draw though (finally), we managed to pick a good zone on the lake where there were a few fish.
"When the match started it took us just under an hour to figure out that zigs were going to be the way to catch them and over the next few hours we capitalized on the action. This gave us a good lead going into the first night and it was a good job as the wind got up and the fish moved out of our zone leaving us fishless for the rest of the match.
"After a poor qualifier last year, Fin and I are proper made up to have made it into the Semis!"
Also competing in the event were Jack Lamb and Brian Byford who enjoyed a brilliant start to the qualifier as well. They picked peg 4 in C-section and registered 7 carp up to 27lb for a grand total of 99lb 9oz. Similarly to Steve and Finlay, all fish were caught in the first night!
This was enough to give them the C-section win by almost 60lb and a place in the semi-final on St Johns in July.
Jack told us: " It feels great to get through to another semi final. This is mine and Brian's 5th semi final in a row which I'm proud of as it's not been easy to qualify, but it shows all the hard work does pay off!
"We're now Looking forward to the rest of our journey in the BCAC this year."
Solid bags filled with CompleX-T pellets and Halibut pellets soaked in CompleX-T Re-Hydration Liquid with yellow Hit N Run pop-ups produced the bites for Jack and Brian. These were fished over a spod mix of crushed, whole and halved Monster Tiger Nut boilies, Frenzied Hempseed and XL Sweetcorn.