20 November, 2020 | Match & Coarse | News
59 Comments
WIN a set of the new Betaine Green SwimStim Silverfish Groundbait in our exclusive web competition
A new Betaine Green version of the popular SwimStim Silverfish launched this autumn – Get your hands on some for FREE by entering our comp below..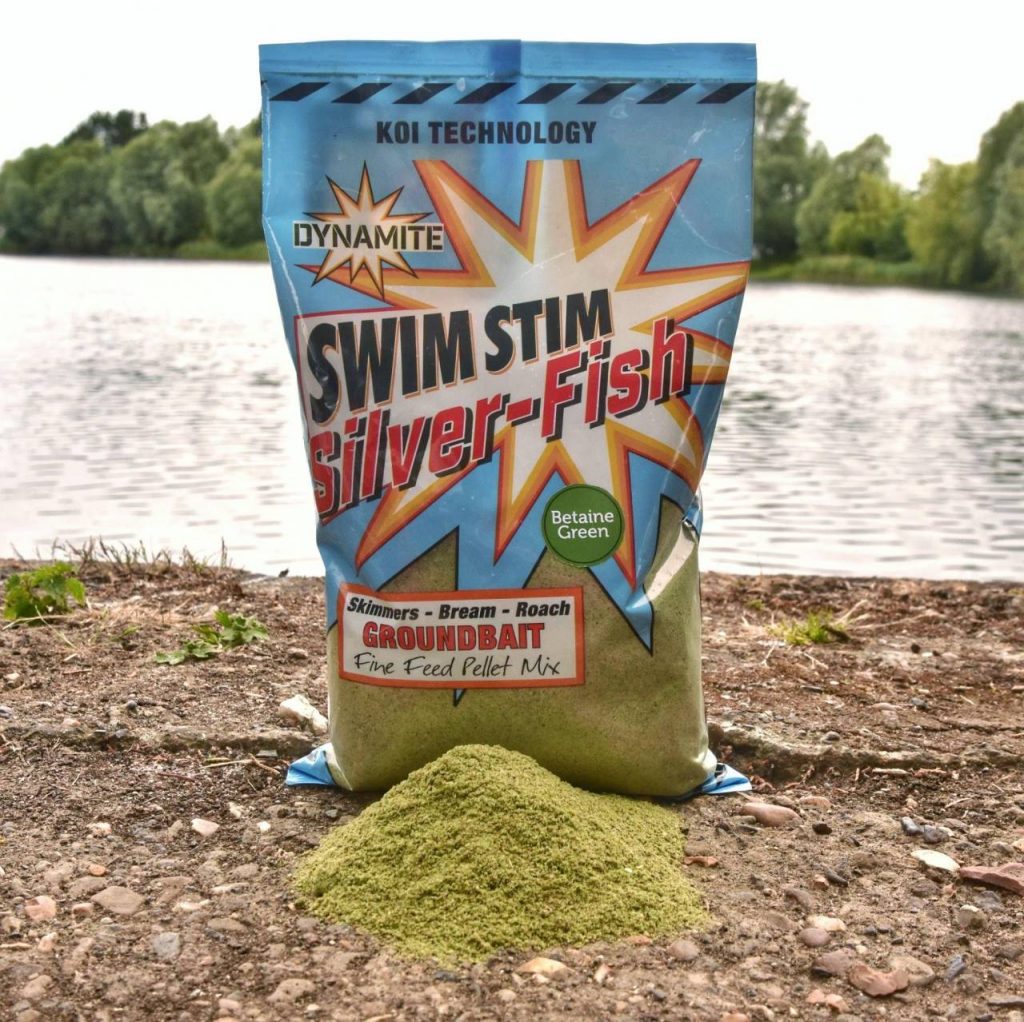 NEW for autumn 2020

– Another, low-feed value mix designed for match anglers who require a high-fishmeal, low feed value mix for targeting silverfish like skimmers, bream and roach on commercial stillwaters in autumn and winter.

With the cold weather here once again, what better time to start your winter leagues or autumn/winter pleasure campaigns than with a new groundbait. With Betaine Green being so popular for our normal SwimStim groudbait range when we had to select a colour to add as third version to our SwimStim Silverfish range the choice was an easy one! The new mix offers the same highly attractive mix as the dark and original but in the popular Betaine Green colour which, like all our SwimStim products, also contains the magical Koi Technology.

• Fishmeal, sweet based groundbait
• Contains SwimStim Koi Technology and ground SwimStim pellets
• Low-feed value, high in fishmeal
• Light and fluffy mix suitable for balling-in, cupping in and in the feeder
• Natural flavour which can be mixed dry or sloppy
The Competition
To celebrate the launch of the two new groundbaits we're offering YOU the chance to win a set.
TO ENTER
All you need to do is the following
COMMENT below by telling us what exclusive technology is in all our SwimStim groundbaits

Make sure you have signed up to our monthly newsletter HERE
We will pick one lucky angler to win at random. Good luck..
RULES
ONE entry per person only. Dynamite have the right refuse and/or change the prize at any time. By entering this competition you agree to let Dynamite Baits hold your personal information for the purposes of the competition and newsletter subscription only. The winners will be contacted by email after the competition closes on October 11th.