1 July, 2019 | Match & Coarse | News
0 Comments
Paul Gets It Wright To Win Swim Stim In The Mix Match
Full results from the the inaugural £10,000 event..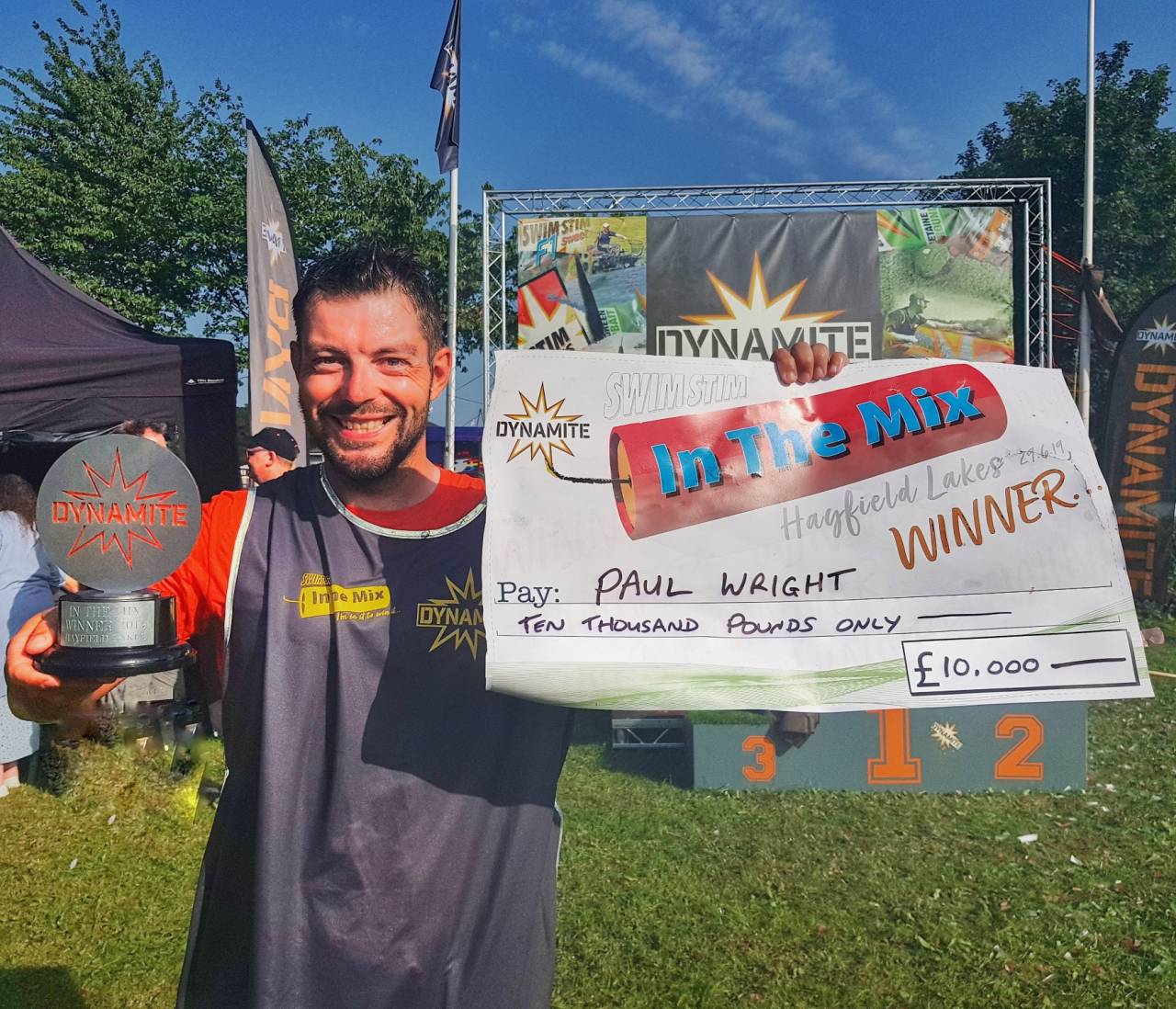 There was a dramatic finish at Maver Dynamite Hayfield Lakes on Saturday as match aces, Paul Wright and Dynamite's Jonny Arthur battled it out in the final stages of the near 100 peg event in a fight to get their hands on the £10K cheque.
In the end, Paul Wright narrowly defeated the latter by a mere 11 Kilos to take the crown and the money in what was an action-packed affair at the UK's top match fishery.
With lots of big names booked in to fish both lakes at the fishery and hot temperatures forecast for the event, everyone was left guessing who and where the winner would come from before the all-in and with an hour to go competitors were still not sure who would come out on top as each part of the complex fished rather sporadically throughout the day as anglers tried their best in the soaring heat to put fish in the net.
Dramatic Finish…
What was clear however, was that Arthur and Wright were well in contention as the end neared. The pair were drawn opposite each other at the top end of Danny's Island Lake with Paul on peg 70 and Jon on 80.
The latter had by far the best start than anyone, catching plenty of big carp on the pole in the first couple of hours. However, as the match drew on Wright started to come in to contention and finished the last hour very strongly on the long pole, so by the the all-out everyone was guessing which one of them had come out on top.
The last hour seemed to be key for Wright and he was crowned the winner and made £10K richer after the results were sent in!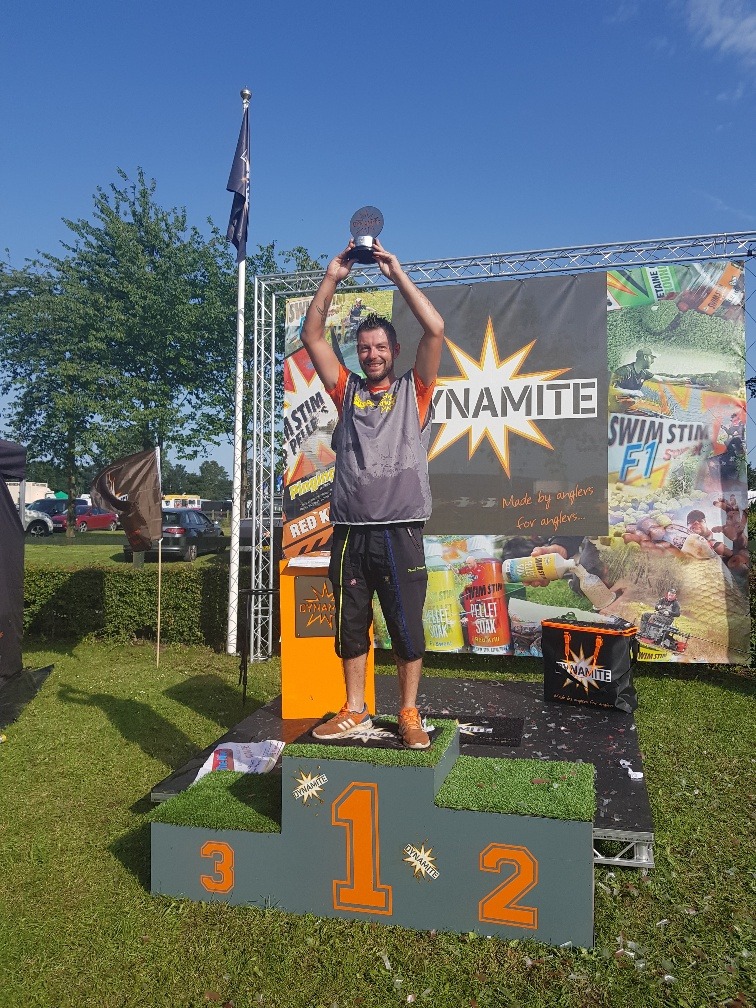 Elsewhere, Craig Edmunds managed to win Adams Lake and third place in the match from peg 29 with 82.6kg. He fished the pellet waggler and pole in what proved to be a good section.
Fishery owner, Robin Goforth said: "Many of the favoured pegs failed to produce big nets and anglers found more fish in other areas that are not usually known as the hot pegs so it made for an exciting match. Congratulations to Paul Wright on his victory and thank you to everyone who turned up we had a superb day."
Tickets for the Westwood event will go on sale soon…
The Full Results from Hayfield…
Sections 1-2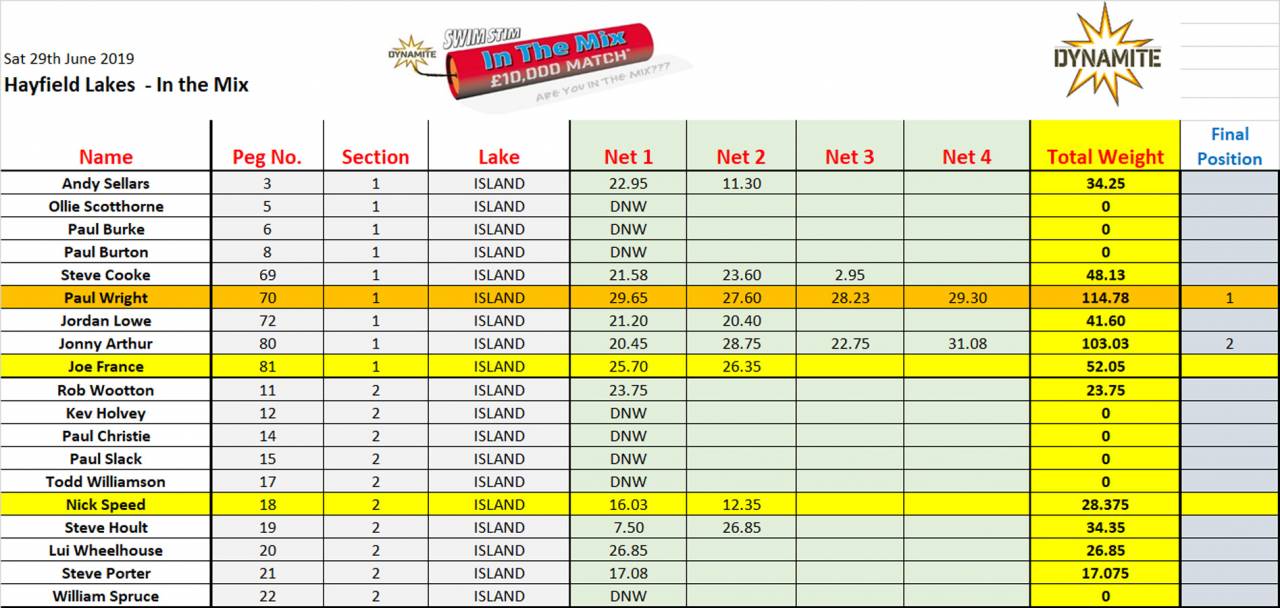 Sections 3 – 5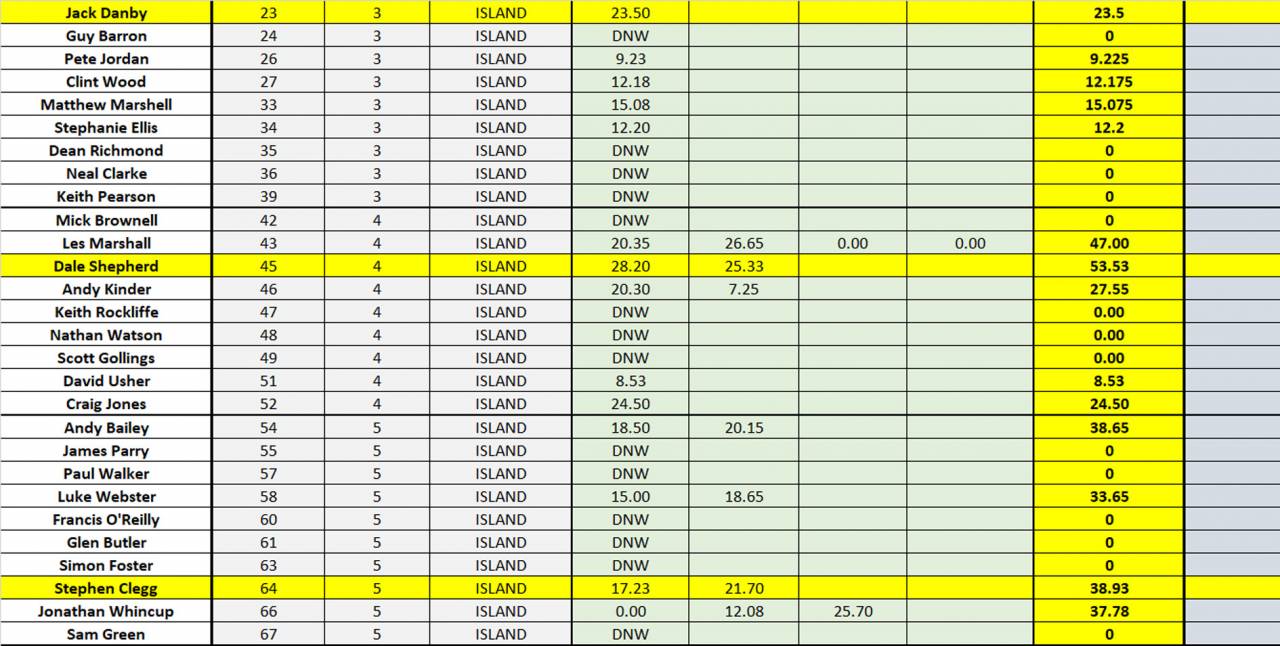 Sections 6 – 8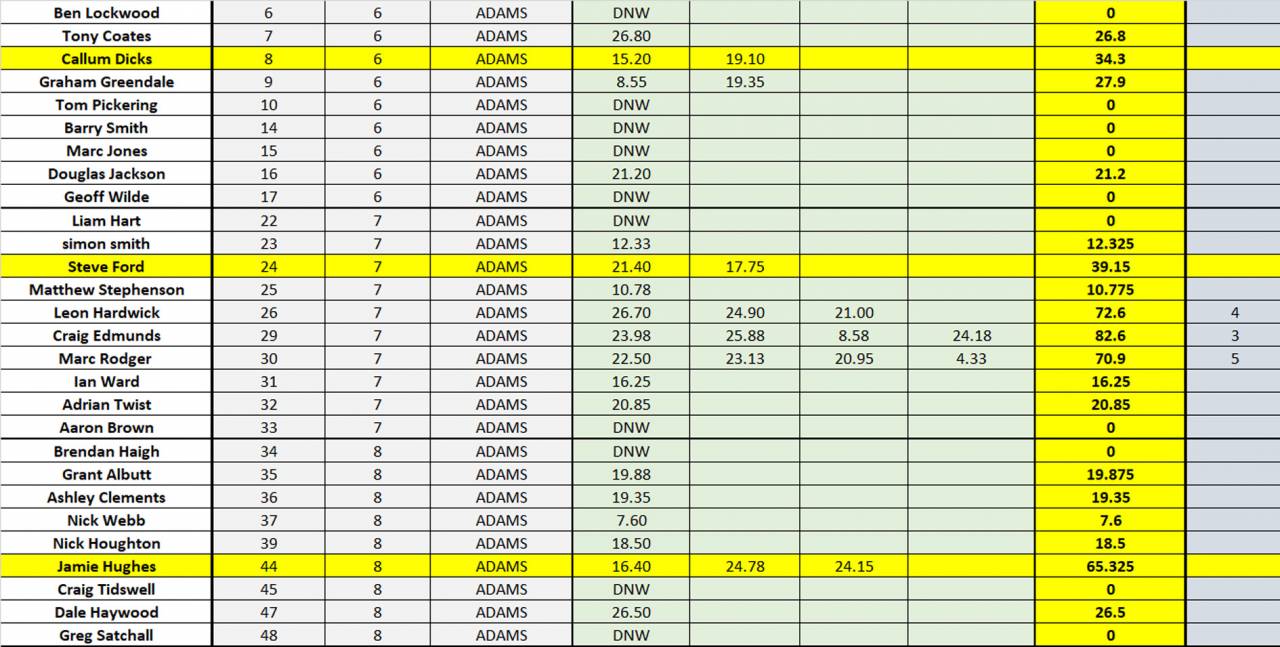 Sections 9 – 10