10 June, 2019 | Match & Coarse | Anglers
0 Comments
Name: James Champkin
Nick Name: None
Hometown: Stoke Hammond, Milton Keynes
Occupation: Project Manager for Affinity Water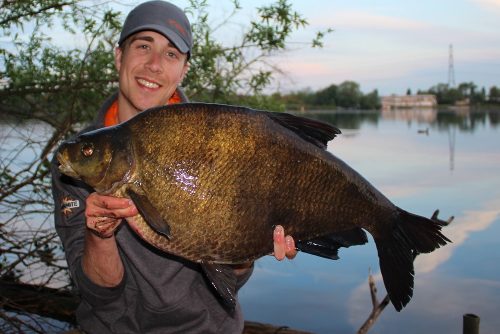 PB UK common: 36lb 1oz
PB UK mirror: 50lb 6oz
PB Barbel: 19lb 7oz
PB Tench: 10lb 11oz
PB Rudd: 4lb 5oz
PB Roach: 3lb 3oz
PB Pike: 26lb 5oz
PB Perch: 4lb 7oz
PB Bream: 17lb 2oz
PB Crucian: 4lb 4oz
PB Chub: 7lb 10oz
PB Grayling: 3lb 0oz
PB Eel: 5lb 3oz
Favourite boilie: The Source!
Most used rig: I use a huge variety of rigs depending on the species that I'm targeting, but it's probably a toss-up between some form of helicopter rig and an inline bolt rig.
Favourite venue: Tring Reservoirs
Fish you would most like to catch: I would dearly love to catch a 30lb pike – preferably from a river, but I wouldn't turn down a stillwater 30 either!
Highlight of angling career: Catching a 50lb carp off the surface in a short two-hour session – a simply ridiculous piece of angling.
Aim in angling: One of my main aims is to one day win the Drennan Cup; surely the ultimate prize in specimen angling.
Top carp angling tip: Never ignore the floaters. Despite all the articles you read these days about floater fishing, there are still very few anglers that fish effectively on the surface. The vast majority of my bigger carp have fallen to floater tactics.