2 August, 2018 | Match & Coarse | Tips | Articles
1 Comments
Fishing the margins is an important part of a match angler's success in summer. Rising star, Jack Danby has recently adopted an edge which has seen him take numerous match wins..
What's in this article:
How to feed the margins on commercial match venues
The best baits for margin fishing for carp
Tackle needed for margin fishing
The top margin fishing rig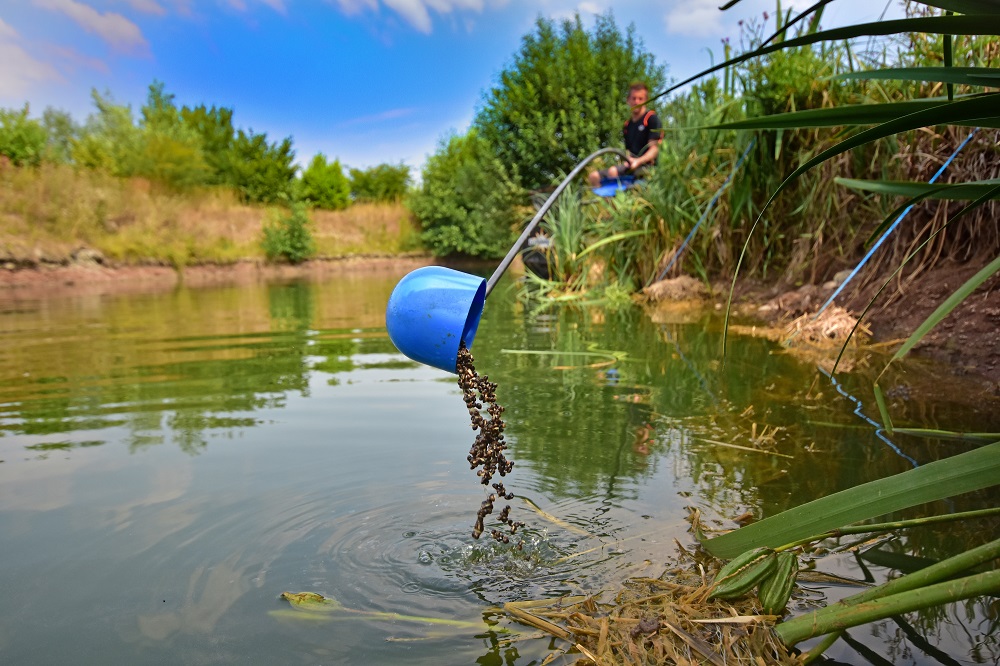 Jack continues…
"This time of year when the fish are feeding really aggressively, the margins can be a nightmare at times with foul hookers and indications aplenty. At the height of summer the fish can be very easy to draw into the margins but not always so easy to catch with fish becoming very active in different water levels causing much frustration. With foul hooked fish becoming an issue there are a few little tricks to combat this. Today I'm fishing on 4 islands lake at Portland Waters in Nottinghamshire – a lake which is your typical commercial water filled with carp from 2 -10lb."
"Many anglers make the mistake of getting carried away when targeting the margins and often cause there own downfall by feeding large amounts of light baits which can easily be wafted round in the water. A great way of keeping the fish where you want them on the deck is to introduce heavier baits to keep them routing round on the bottom for longer. Hempseed has always been brilliant for this with it being a large heavy particle which oozes natural attraction it can pull the fish into the peg very effectively. I use Frenzied Hemp & Snails for my feed in the margins. Its very underrated as a match bait but its been working brilliantly this summer."
"My typical feeding approach in a match would be to feed two full big pots of hemp around 10 minutes before wanting to fish over it. I like to feed this from a height and make plenty of noise when emptying the pot in order to attract the fish into the swim and let them know its feeding time! This way of feeding also helps create a slick of oils from the hemp which is a brilliant attractor. To give my feed an added boost I also like to add a few squirts of our new Evolution Hemp Oil being pure hemp oil this really gives the feed an intensified pulling power really helping to pull those big carp into the peg."
"A great starting bait to use on the hook when going down the margin over the hemp is our XL Corn as it really stands out over the bed of Hemp & Snails on the lake bed and gets noticed by the first few fish that come in to feed.
As expected today when I've started down the margin there has been plenty of signs of feeding fish with them digging the lake bed up with clouds and tails on show it was clear we were in for a good session! Straight away as I've lowered in my rig the elastic has been pulled straight out with an aggressive bite from a lovely 5lb mirror.
While placing the fish in the net the fish were still stirring in the peg so I have gone straight back out without feeding and once again my stand out piece of corn has been taken within seconds.
"I find that when feeding hempseed I can usually catch a few fish over each big pot of bait so tend to prefer big potting with a cupping kit over using a cad pot as I feel I am bringing fish in and giving them more time over a larger bed of bait so they can gain confidence.
After half an hour of fishing I had already caught eight carp averaging 4-5 lb and the peg was alive with fish but the bites were starting to slow down with the carp really getting a taste for the hempseed. As often is the case they can become pre-occupied on the seed and this is when the snails come in to play! The small meaty snails are an ideal blend in bait with their dark colour."
"When you are getting lots of bites they are very durable due to there rubbery texture and you can sometimes catch more than one fish on the same bait. I've played around with different ways of hooking them and have found that you can leave quite a large amount of the hook showing with the shape of the snail as there are many surfaces to the snail so the hook blends in."
The following couple of hours fishing have been great with lots more carp falling victim to the snail hookbait. My hook of choice for fishing the margins for large fish on snails is VMC's 7009b hook in a size 12. They are very sharp and a lovely wide gape pattern that I have full confidence in as I have never had one straighten out on a fish! And the hook hold is brilliant with the slight in-turned point of the hook helping to prevent hook pulls.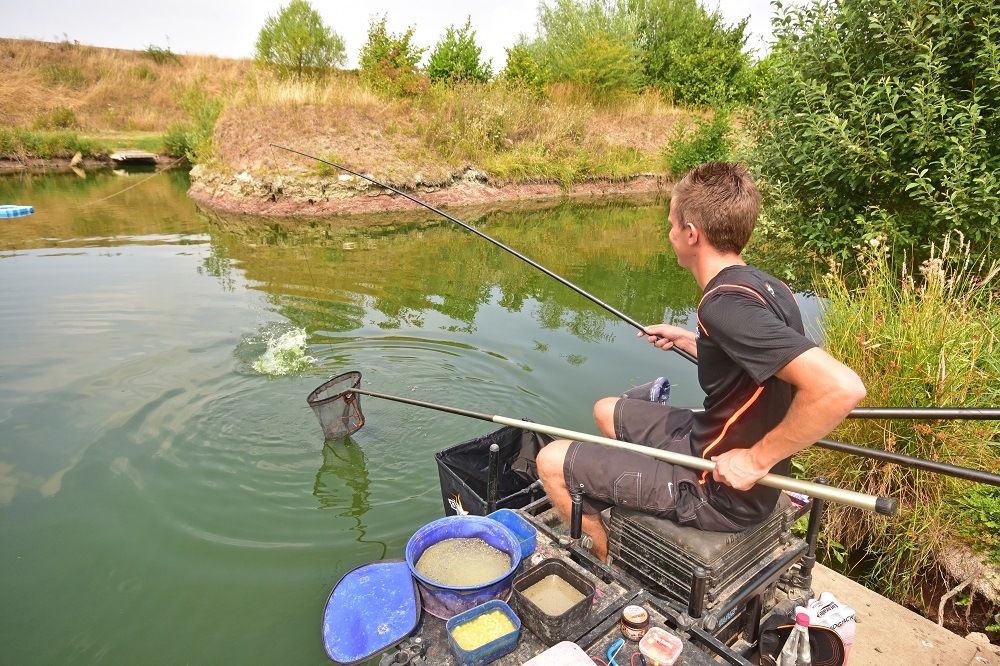 Rig wise its best to keep things simple when approaching the margins my rig of choice is always the MAP mf2 float in a 4×10 to 4×14 with a nice thick tip and spring eye for strength tied with Sufix Duraflex .20 mainline with a bulk right above the hook length which is a size 12 VMC 7009B to four inches of 0.18mm line.
I ended the day with a netful of carp and I'm confident in a match having this line and attack as option would have really boosted my final weight.