0 Hozzászólások
Az anyanyelvű fordítás nem érhető el ehhez a bejegyzéshez, itt lefordíthatja a Google-t a Google segítségével:
After catching all my target fish within the first year on a lake at my Cambridgeshire syndicate and in between fishing another near Peterborough I decided it was time for a new challenge. Looking through a mates photo album I found myself falling in love with some absolute belters in one of the small lakes on my syndicate with 5-6 good fish worth catching!!
Having pretty limited time I often fish a Friday overnighter having other commitments on a Saturday. Sometimes I also get the odd Sunday night in as well and pack-up early Monday morning before heading off for work.
The lake is top to bottom with weed and lily beds and also has a lot of nuisance fish in which us carp anglers hate (tench) (bream)! Therefore I opted to fish an all boilie approach with CompleX-T glugged in additive.
After finding myself two fairly clean spots I started to put bait in just to get them completely polished. On these two spots I opted to fish a snowman rig with a CompleX-T 14mm Hardened hookbait topped with a 10mm Monster Tiger Nut Fluro pop-up.
My first 3 overnighters resulted in very little action. As I sat there on my fourth night wondering what I had to do to get a bite I was away… fishing locked up not giving the fish a inch of line I scooped the net under a small dark scaley. One quick photo shoot and back she went! Nothing else happened that night or morning and I packed up and set off home pretty chuffed I was off the mark!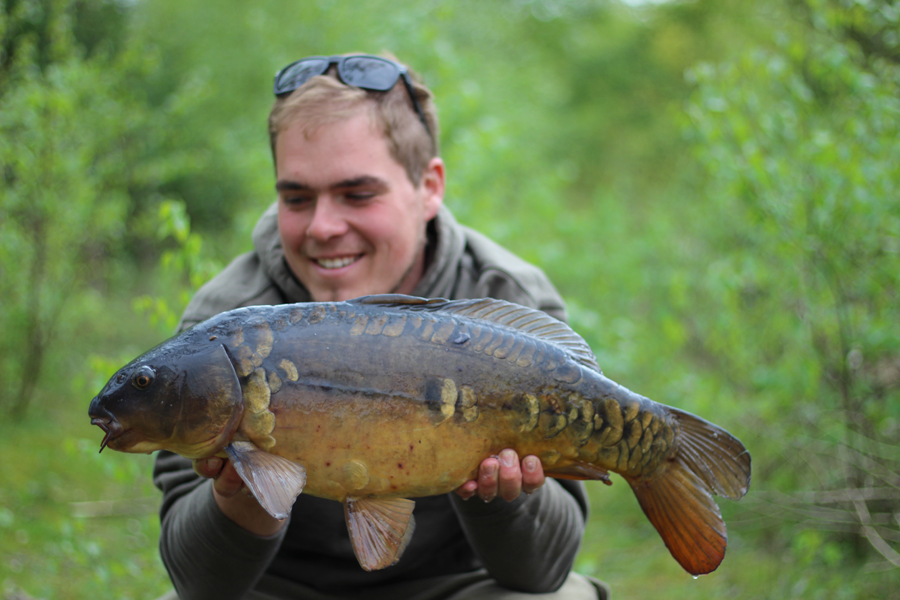 The following week it all kicked into gear with the fish getting on the spots and the bait and I was rewarded with a lake gem, a mirror of 27lb and also a common of 26lb! Finally pleased with myself and itching to get back I persuaded the Mrs to let me get down on the Sunday night. Working local helped me this week and I arrived at the lake at 6pm. I got a couple of rigs tied, flicked the rods out and set-up camp.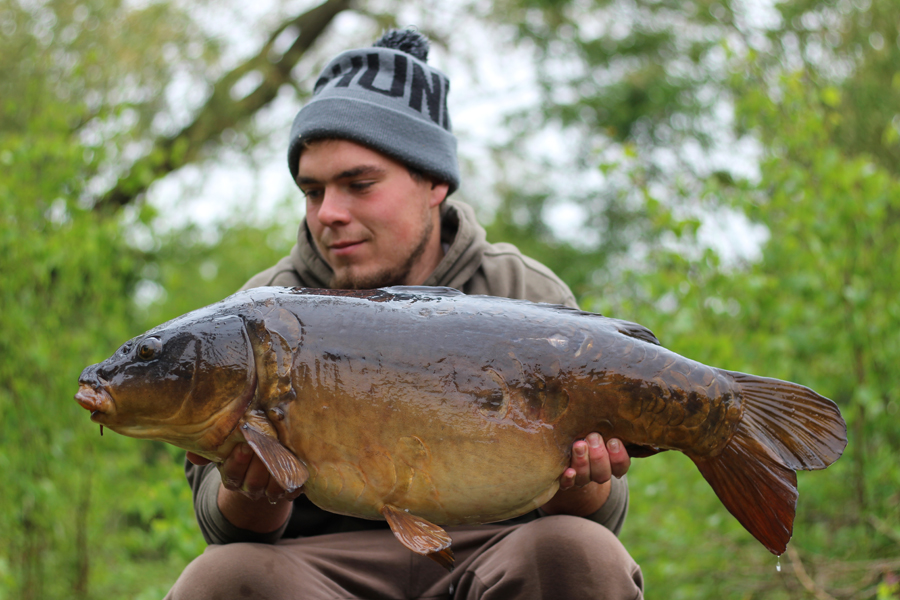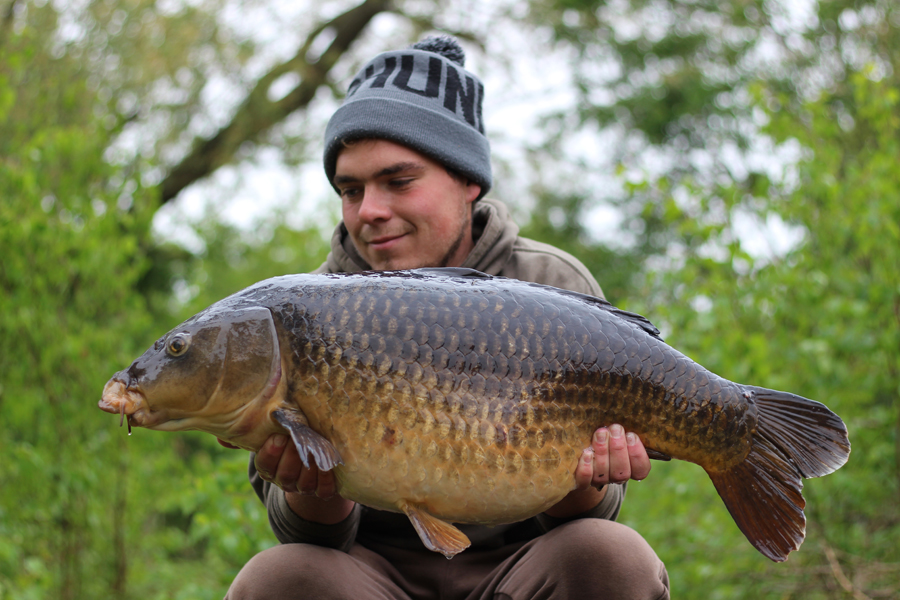 At 3 in the morning I was awoken by a one toner and the clutch roaring off! After a long hard battle with weed and lily's I scooped the net under what looked like a good fish. On closer inspection and a quick weigh it tipped the scales at 31lb 2oz. A quick phone call with a friend and a photo confirmed it was a fish that hadn't been out for 3 years, so just goes to show that CompleX-T really is a special bait!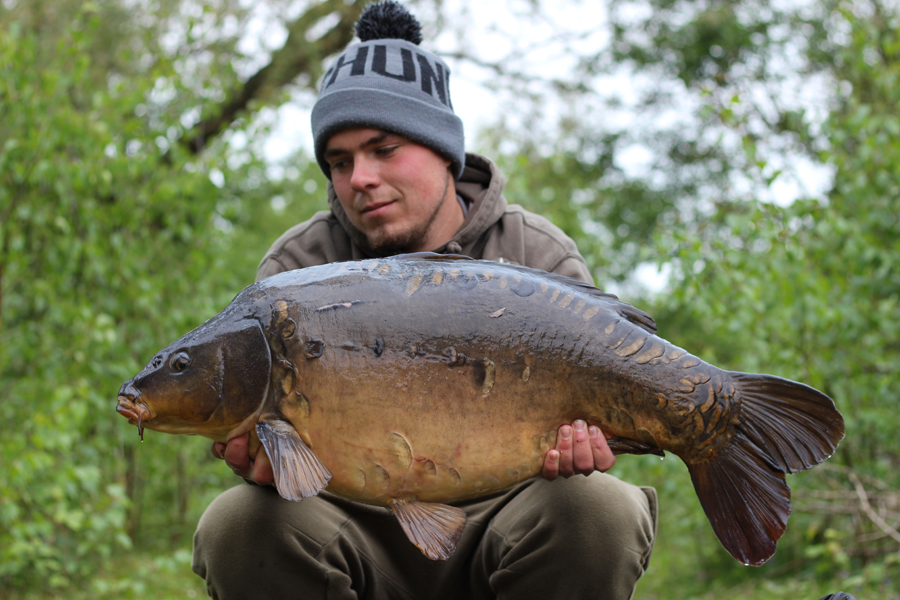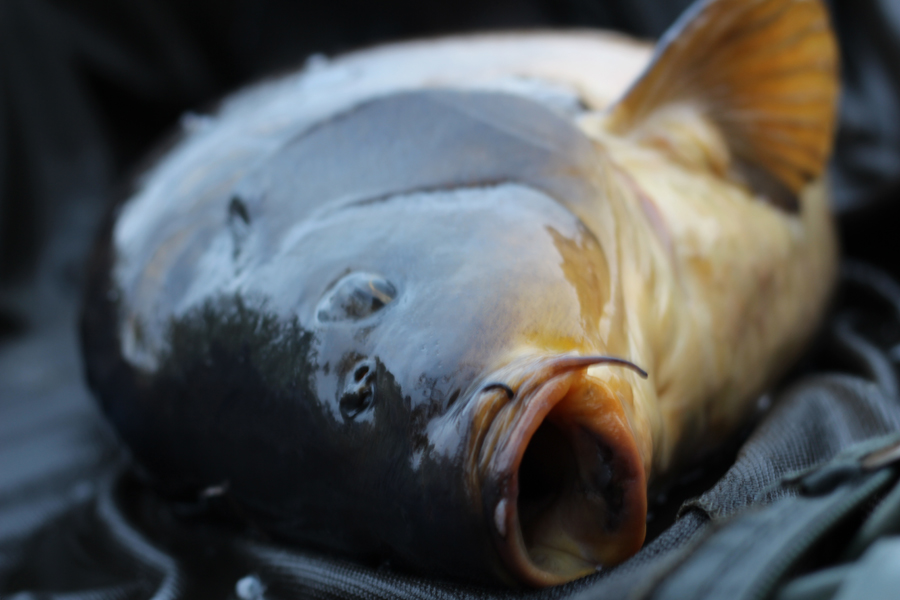 The following week I arrived a lot earlier than usual as being a bricklayer I was called off due to rain. I set up in the same spot and sat watching the motionless rods in the rain. I was in.. fishing locked up next to snags, it was key that I didn't give them line but unfortunately I couldn't stop this fish and ended up losing it ! Tail in between my legs I tied a fresh rig and got it back on the spot. 2 hours later one bleep and the rod rapped round to the left, I was in again! Another long hard battle with the weed and lily's and nearly losing the fish after she wrapped me round some pads I scooped her in the net. It was another gem of the lake at 30lb 2oz, a few photos and I sent her back!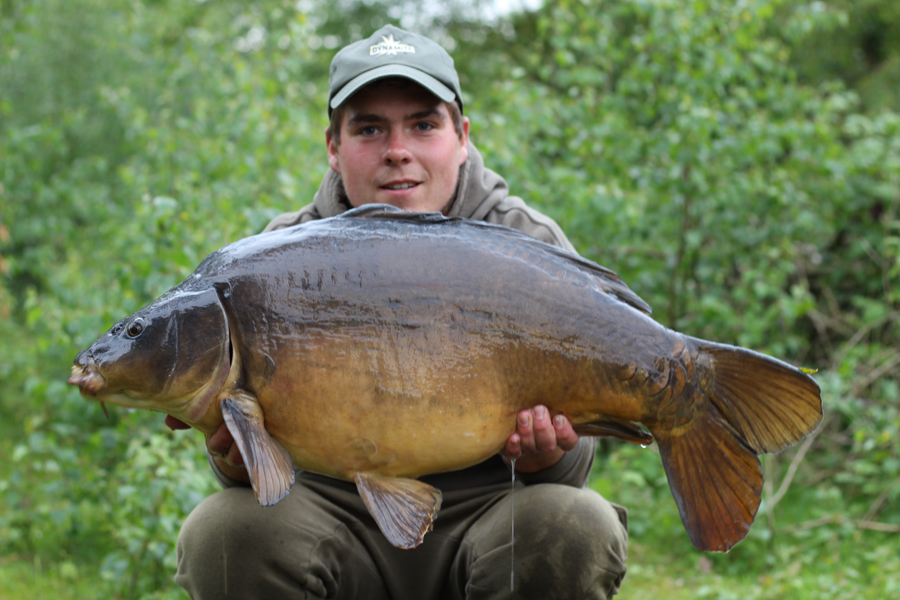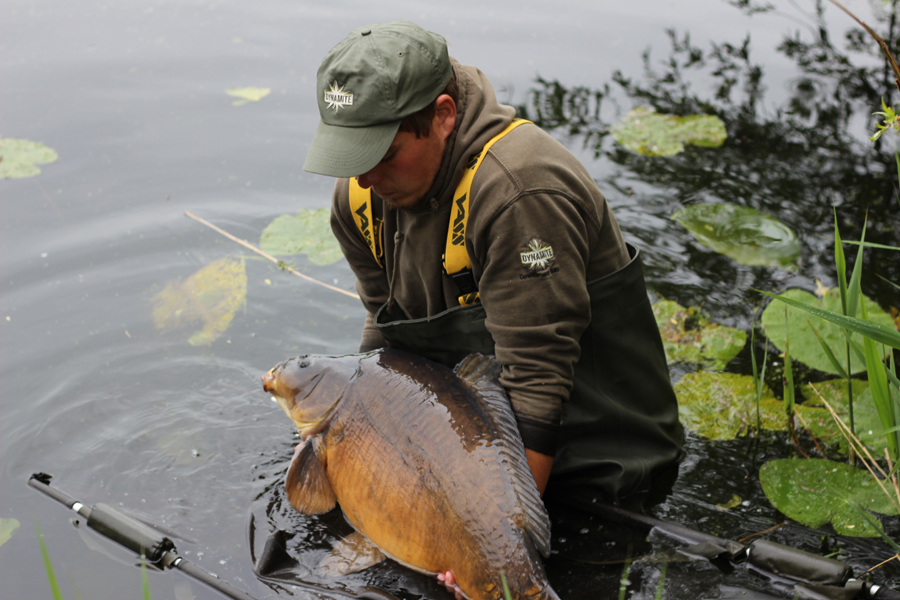 I also caught a couple of dark mirrors and a common all in the 20's and I am getting close to my target fish, a 30lb common which has so far evaded me!
Aron John