8 október, 2021 | Carp | Tippek | Hírek
0 Hozzászólások
Az anyanyelvű fordítás nem érhető el ehhez a bejegyzéshez, itt lefordíthatja a Google-t a Google segítségével:
Six carp over 55lb for Kristof Cuderman and Srecko Karadzic!
Globe-trotting carp angler Kristof Cuderman recalls a sensational five-day trip to a Slovenian lake where he and his best mate Srecko banked six incredible carp. Below, you'll find out what bait they used to record the haul alongside the effort that was required to catch them!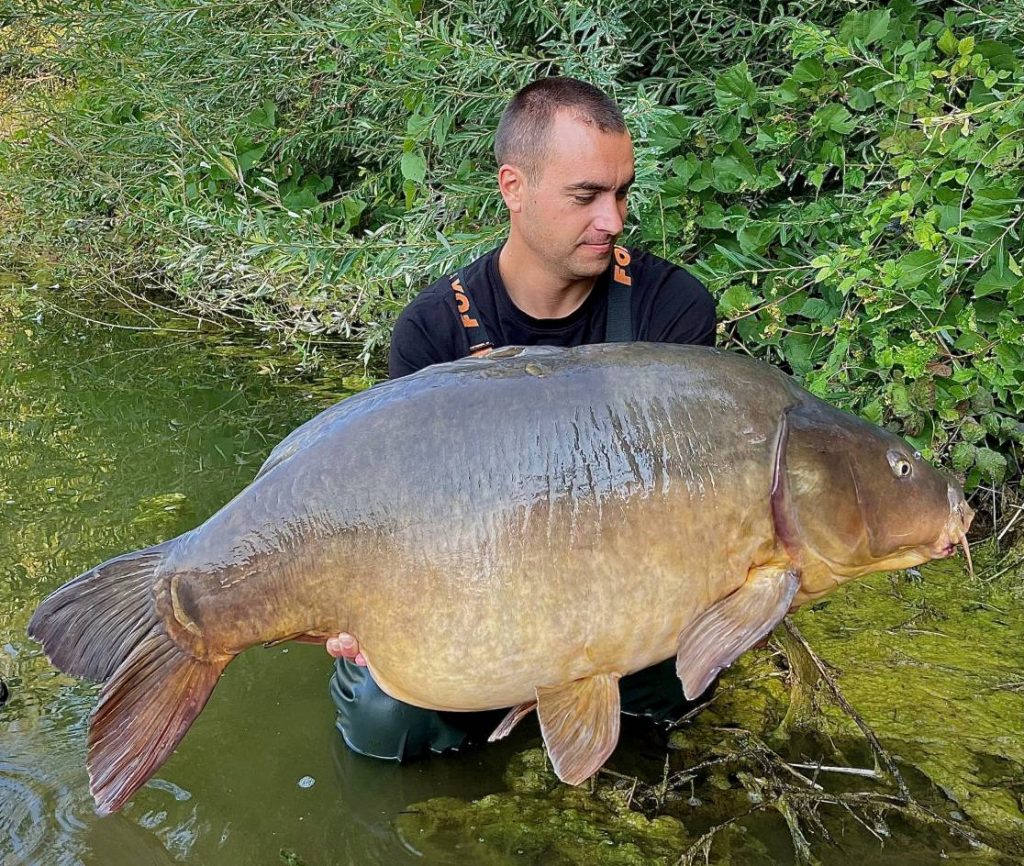 Kristof says…
I hadn't fished a session longer than two days in my home country of Slovenia for around four years so I decided that it was time to rectify that and headed out to a gravel pit with my best mate Srecko for a five-day stint.
We arrived with the intention of fishing a particular peg but unfortunately it's not accessible by car, so we loaded all our kit into the boat and set out to the swim which was on the other side of the lake.
Once we were settled, I took the boat to search for some fishing spots whilst Srecko spent that time preparing our rods. After successfully locating some areas, we feed a good helping of 15mm, 18mm and 20mm Source boilies alongside a mixture of pellets and particles to give the carp lots of freebies to rummage around for.
Over these baited areas we fished a selection of different hookbait including 15mm Source Wafters and Source Hard Hookbaits fished snowman style with Fluro Tutti-Frutti or Pineapple & Banana toppers.
To put a long story short, we ended our five days with six monster carp over 25kg (55lb) landed! These weighed 25.2kg, 26kg, 26.1kg, 28.3kg, 28.4kg and 28.5kg… Needless to say we can't wait to go back!