17 julio, 2017 | Carpa | Novedades
0 Comentarios
Traducción nativa francesa no disponible para esta publicación, ¿le gustaría que lo traduzca la máquina?
I arrived at the lake after work on Friday with only a few hours to fish before having to leave just after dark, I set up in a central part of the lake where I've been pre-baiting for a few weeks now and have had some success from in the past. Two Ronnie rigs with Pineapple & Banana pop-ups were cast to the area over 120 yards out and 20 Spombs of hemp, corn, 15mm CompleX-T and The Crave were put out over the top of the two rigs.
An hour later my right hand rod was away and I soon had a beautiful, dark 25lb mirror in the net. After returning the fish and topping up the spot nothing followed and I was packed up around 10:30PM with the intention of being back at first light.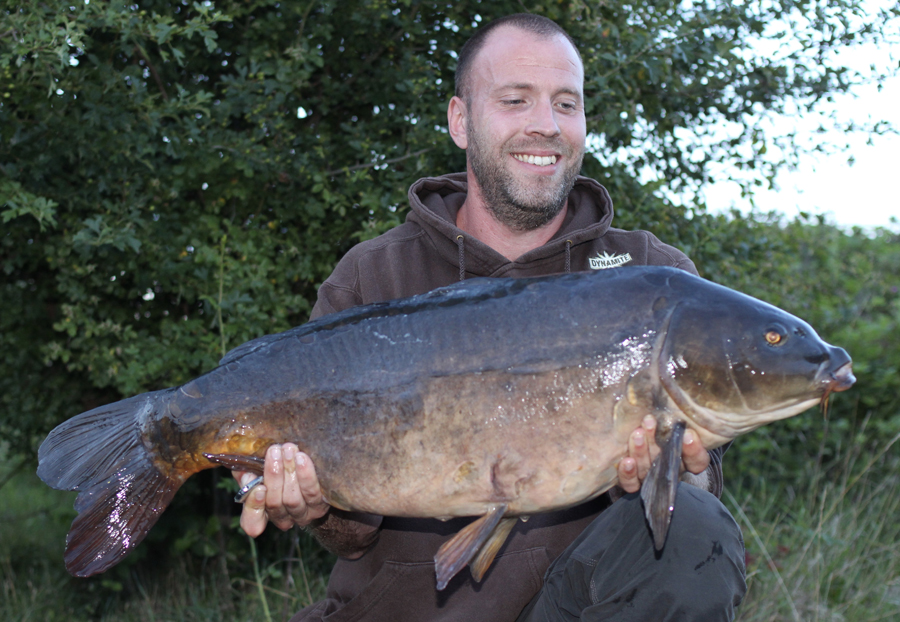 I returned around 4:30AM to a very overcast day which was looking spot on. The same rigs were ready to go but before I could get the second rod out my first rod was away from the same previous spot with an 8lb tench. Returning it as quickly as possible I got the rod back on the spot and before I could get the second rod in play it was away again this time with a carp. A stockie but very clean leathery looking mirror of 21lb and a repeat capture for me but a good sign that the fish were getting their heads down.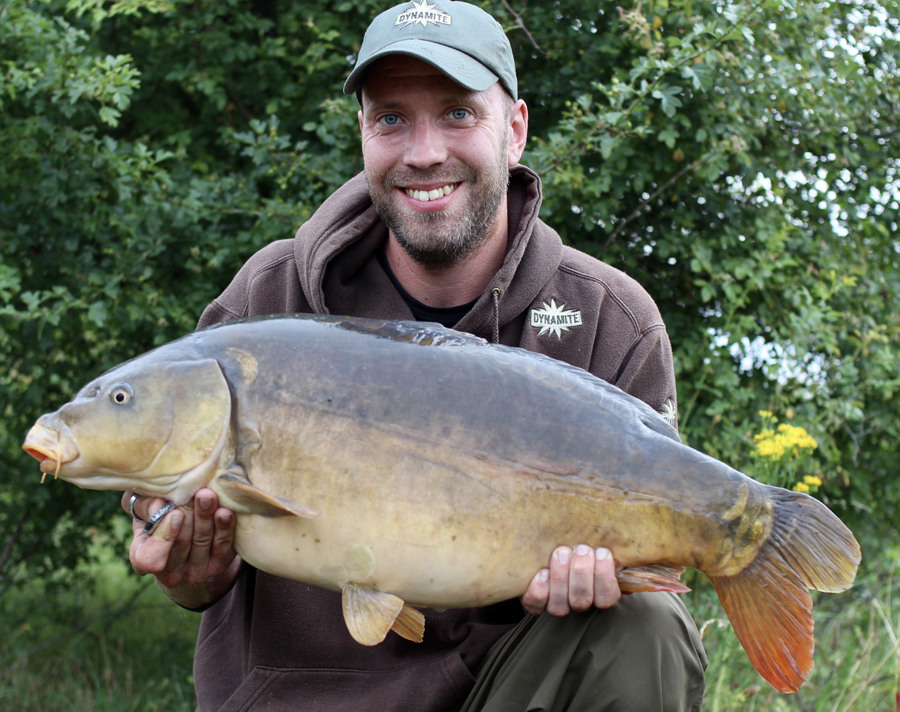 Managing to get 2 rods out and bait up I made a cuppa and got talking to a dog walker. While talking to him my right hand rod was away and a tough scrap from a 28lb 8oz common started what can only describe chaos. As soon as I had the fish still in the collapsed net on the mat my other rod was away. Doing my best not to panic I had to unhook the fish, put it in the retention sling and rest it in the margins, set the net up and then I could strike.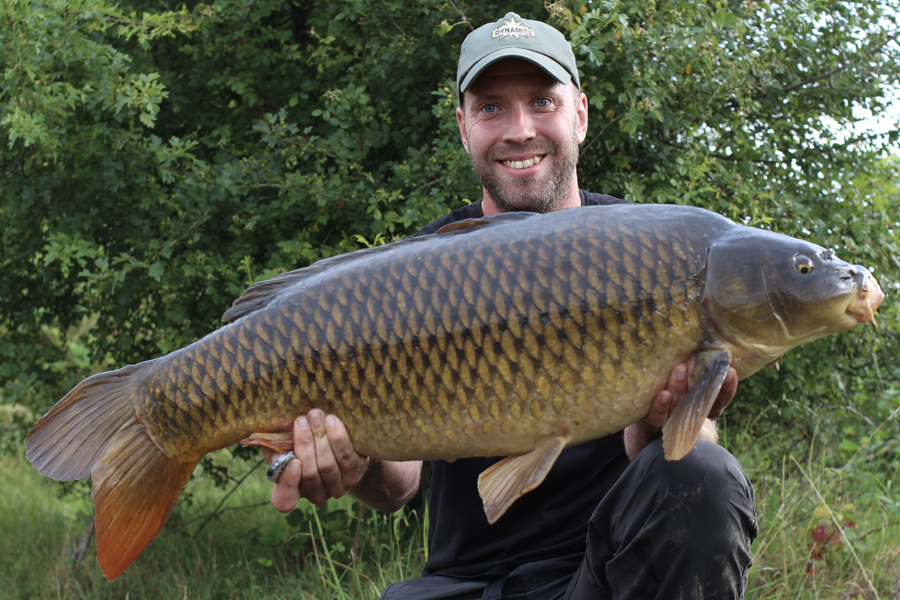 With the fish now probably 200 yards out it was easy enough to bring the fish in and at 23lb 6oz it made a brilliant brace of commons.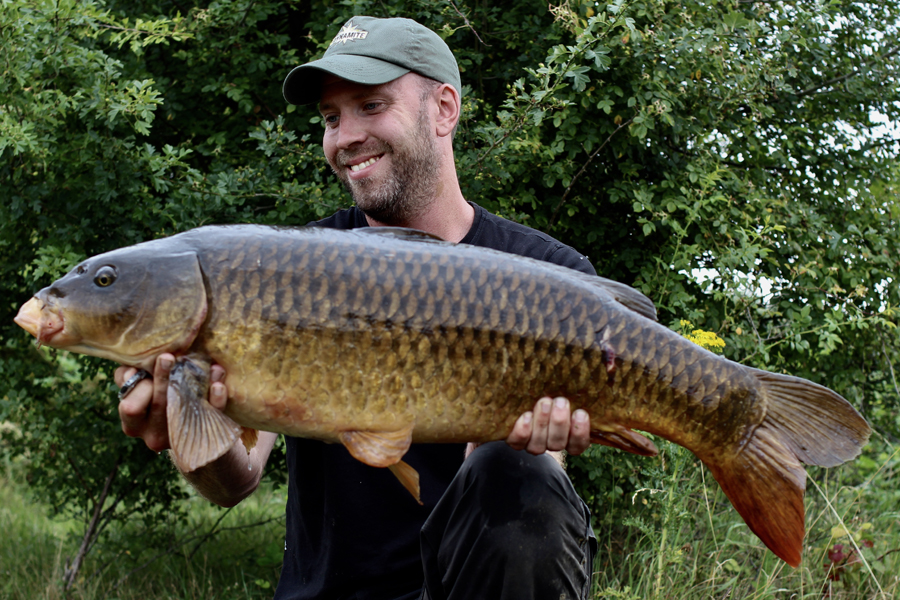 Finally organising the chaos I got the rods back in play and topped the spot up with some more bait. Over the next hour I landed a 15lb mirror and two 17lb commons meaning I had to call Ben Cooper to watch my fishing tackle while I ran home to top my bait bucket up. Upon returning I caught a tench of around 7lb and followed it up about an hour later with an absolutely stunning mirror of 24lb 4oz.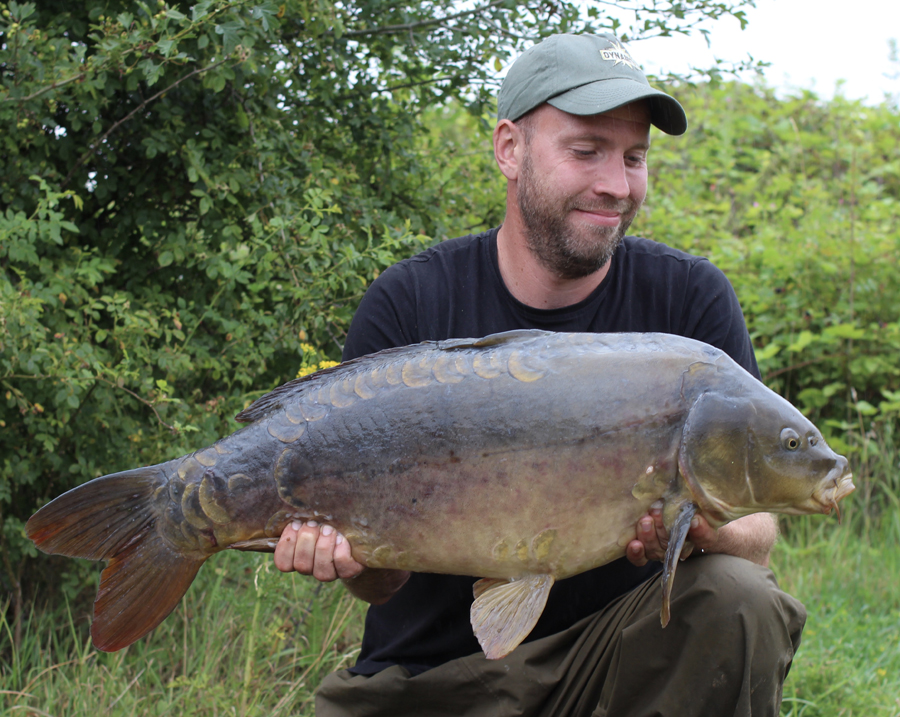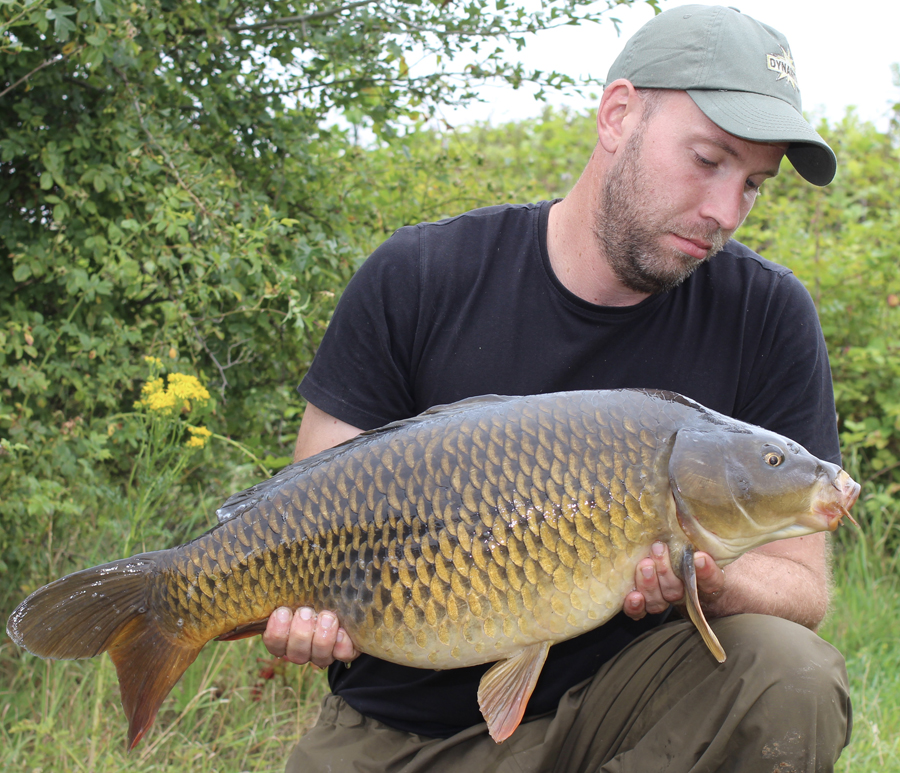 This was soon followed up by a 20lb 10oz common (pictured above) and about an hour later while talking to another angler taking a walk I had a single bleep on my left hand rod which turned into a very slow take. A slow but powerful fish kept deep and after a long battle, when I saw the fish I could see it was a different animal. A big, deep bodied common with a huge tail. With no real issues netting the fish first time it was easily the biggest of the session and my biggest from the lake. At 33lb 6oz I was absolutely buzzing. The pictures were taken and after returning the fish I was quite happy to call it a day. I did sit it out for a few more hours but with no more fish to show for my efforts. It was hard work with little sleep but one of the best days fishing I've ever had.
Matt Povey