4 septiembre, 2017 | Carpa | Novedades
0 Comentarios
Traducción nativa francesa no disponible para esta publicación, ¿le gustaría que lo traduzca la máquina?
Carper Keith Standley put our new Hot Fish & GLM boilies to the test during a trip to France and bagged no less than 10 big carp including a stunning 50lb specimen.
Fishing on the popular Crystal Waters Fishery in the French Burgundy region, Keith also recorded three other fish over 40lb during a memorable trip.
London based Keith continues the story….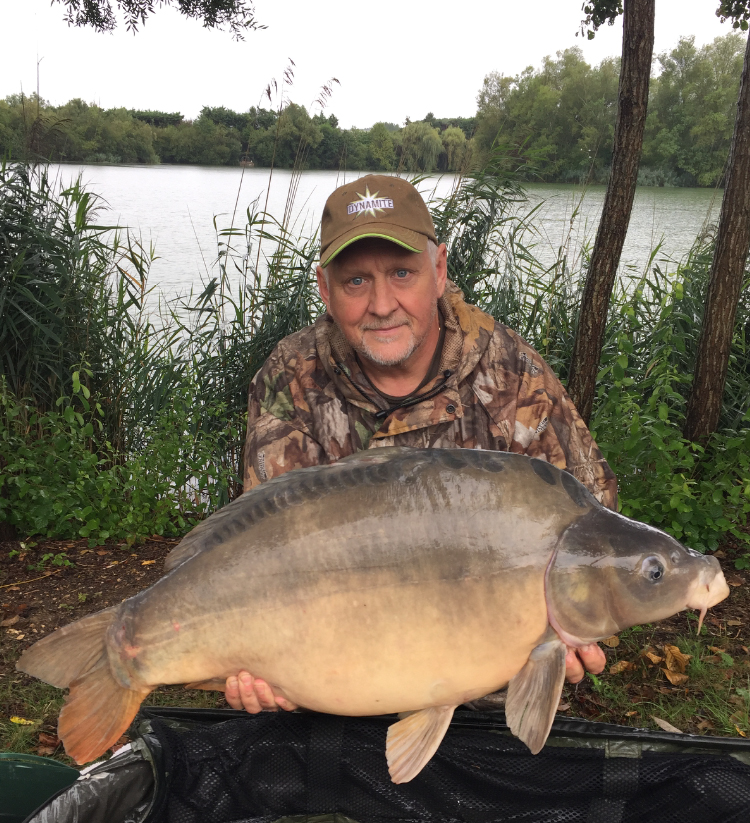 «The weather for the week was all over the place with daytime temperatures reaching 35 degrees with two enormous thunderstorms, one day of complete rain and pressure reaching 1020 millibars it wasnt the best for fishing. The lake this summer has some large areas of weed but for me this is a plus feature as where there is weed there is natural food so the carp visit these areas. So with a few hours feature finding I had found two areas between weed.»
«The lake has been fishing really hard for a few weeks so I only pre-baited the two areas with a small amount of bait. After a 24 hour wait I caught two smaller fish so with this in mind I had already starting soaking bait to give them the washed out appearance this started to work from the Wednesday and the fish were confident in taking these baits this was pretty obvious seeing what was coming out of them Wednesday evening saw a mid 30 a lovely 39.08 and my first 40lber. Again due to weed the water was carrying unusually a fair bit of colour so because of this and the weed I tipped my Hot Fish boilie off with a CompleX-T small Fluro pop up which is a washed out orange colour.»
The change worked a treat as every night after this and at first light I was having a fish. The new bait did its job perfectly, by the end of the week my total was three 20's, three 30's, three 40's and a lovely 50lber. Out of all the anglers fishing the lake this week I was second from top rod. Not bad for the fact I only fished at night!