1 febrero, 2018 | Carpa | Artículos | Novedades
0 Comentarios
Traducción nativa francesa no disponible para esta publicación, ¿le gustaría que lo traduzca la máquina?
Dan Cleary took Crave and CompleX-T boilies to Belgium and tore apart a stretch of canal, landing no less than seven fish including a monster 46lb common.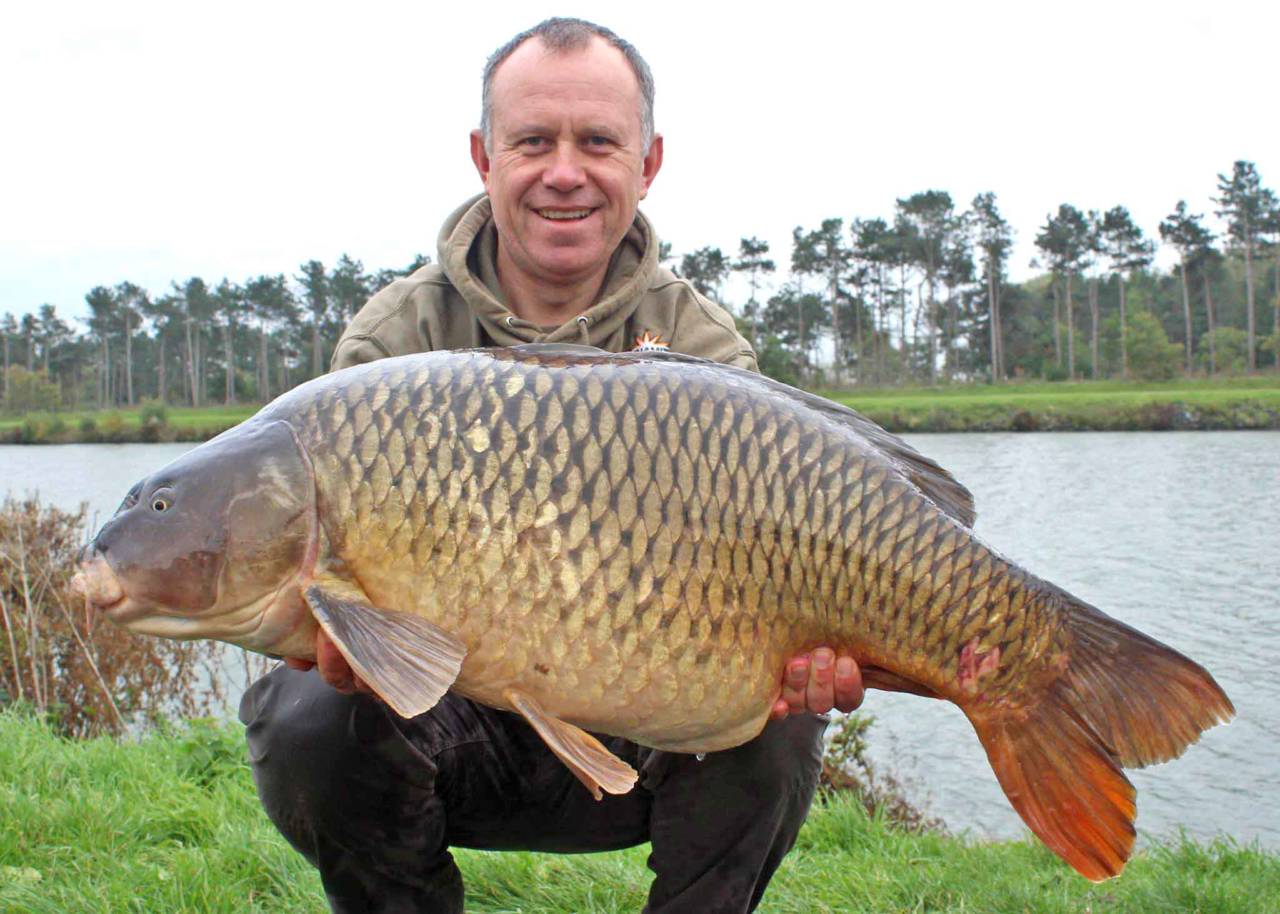 Dan's Story:
«I headed out on the last week of October, I left on the Friday after work and had the week ahead of me. I already planned on where I would like to start in my mind, hoping no local angler would be setup their already on my arrival. I got the rods clipped up in my garden the day before to the distance required, bait all mixed up in a bucket ready to spomb out, and a couple of rigs baited and ready to clip on and cast out.»
I arrived at the canal around 2am to find no one there. I loaded up the barrow and pushed all my gear along the gravel track that run alongside this section of canal, you used to be able to drive along this section, but bollards have been put in place to stop cars, and now it's for pedestrians and cyclists only. It was a good autumn/winter area and I hoped with a lot of the locals fishing from their vans and no longer able to access this area without a barrow, it would be neglected and I was right. I cast both the rods out to the clips, attached a couple of light back leads, then sat down and made myself a cuppa, while drinking my coffee. I heard a couple of fish crash out and then I proceeded to bait up with 3-4kgs of bait, this comprised of Mixed Particles, Chopped Tigers, Grubby Groundbait, a tin of Hemp & Snails, 15 & 18mm Crave and Complex-T boilies whole and crumbed, finished with a good glug or two of CSL liquid. This mixture was to drawn down the fish, and keep the Mitten Crabs & Crayfish from wiping out all the boilies, so there would be some food items remaining, if that was the case.
Just before midday, one of the alarms signalled a bite, this fish ended up being the biggest of the trip at 46lbs, over the next 4 days I had 2 bites each day, landing 7 of them, a double figure grass carp, 4 x 20's, a 33lb mirror and the 46lb common.
After a great first half of the session, with it standing at 7-1 to me, the rest of the trip remained fishless, I moved to the Kempisch for two nights, then back to the original canal for the last two nights, one somewhere I'd not fished before, then returned back to where I started, but it was still appeared devoid of fish. I usually pre-bait somewhere else at the start of the trip, to utilise towards the end of the trip, but in my haste to get to the first spot, I didn't prebait anywhere else, and that affected the last half of the trip, when the fish moved out of the area.
It was still a great trip none the less, and hopefully I will be back out there next Autumn, I'm hoping to visit both Belgium and Dutch canals next time.
All the fish fell to a 4 oz flat pear gravel lead and a very simple 5" 25lb Gravel coloured coated braid, size 6 Gardner Mugga hook, sharpened by Jason Hayward, with either 2 x 18mm or 2 x 20mm Crave boilies, with a 4 bait pva stringer attached.