25 julio, 2022 | Articles | News | Angler Blogs | Carp
0 Comentarios
Traducción nativa francesa no disponible para esta publicación, ¿le gustaría que lo traduzca la máquina?
Kristof Cuderman: Eight 70lb Carp From Eight Different Countries!
In 2019 globetrotting carp angler Kristof Cuderman made history when he banked a 70lb-plus carp from Slovenia to take his tally of 70lb fish from different countries to seven. Earlier this year, the Slovenian managed to go one better when a trip to a German lake produced a brace of monster fish. Here's what Kristof had to say…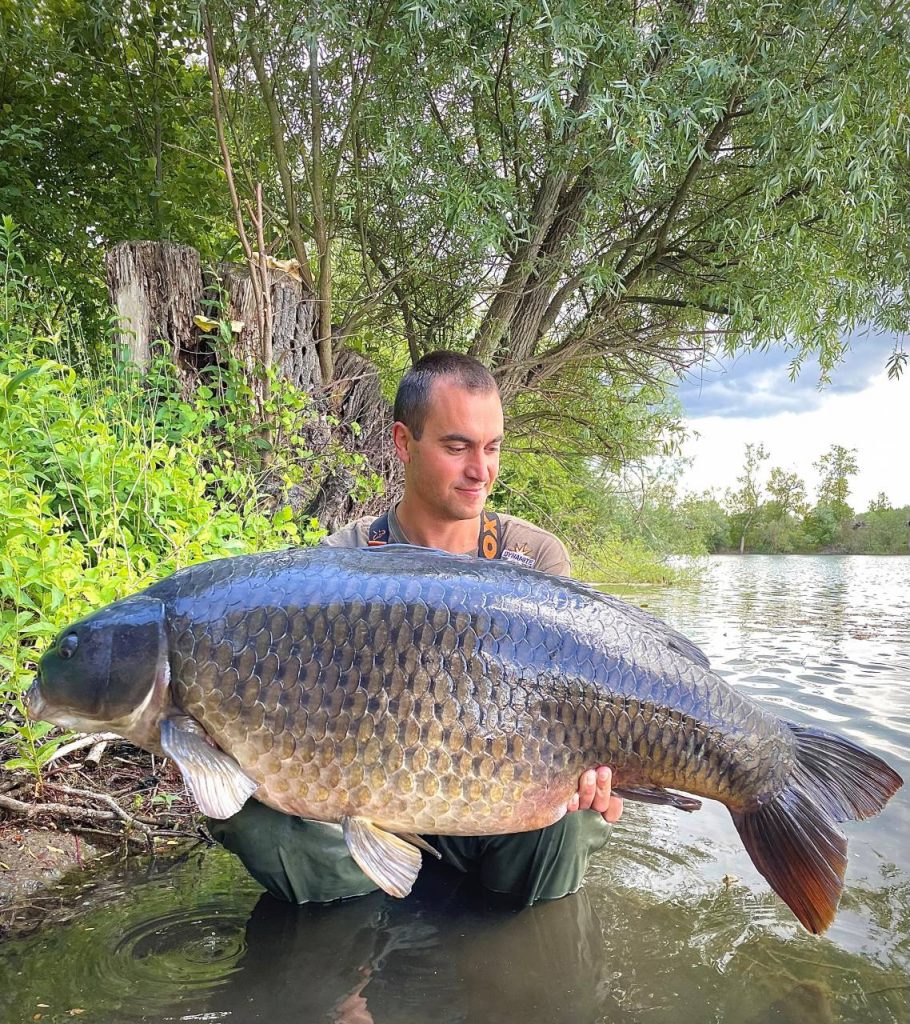 Kristof says…
More then 3 years ago I caught a 70lb+ carp in Slovenia that was my 7th country over the 70lb barrier. Over the following years I'd tried to add Germany as the next country but after four times of trying I could only catch them up to 28.2kg.
I knew they were in there however and knew it would just be a matter of time. Thankfully the moment came (not once, but twice!) during my fifth visit to the lake…
The story starts in the middle of May when I organised a 10-day fishing trip to Germany. I fished twice on this particular lake last year so I knew it quite well already, but my good friend Duško helped me with some additional fishing info on this occasion to help get me over the line.
I can say that on this trip everything came together amazingly well. It was the right time, there wasn't many people fishing and I was prepared as best as possible. The weather was very consistent over the 10 days but it was hot for May. My only fear was that it would encourage the carp to start spawning.
This year has been difficult on a personal level for me but despite this I was really focused and motivated in my fishing. When I first arrived at the lake I decided to go for a dive first because I really wanted to see the underwater topography of the lake. The water is a gravel pit at around 7 HA in size and really deep – I'd say up to 18 meters in places.
The biggest challenge is the weed which grows up to eight meters below the surface! Despite this I did find some good spots and prepared my rods to fish over them. For this trip I decided to focus on using The Source and Monster Tiger Nut boilies. I also fished these alongside a mixture of Dynamite pellets in 4mm-16 mm sizes.
The very first carp of the trip came on the second day. It was a small common but it was a great start and a sign that my spots were working. I checked spots with underwater camera and I saw that they were eating all my food and that's make me really happy!
That afternoon I caught the second biggest mirror carp from the lake at 27.5kg (60lb 6oz). I saw many fish last year in the margin and I saw that mirror together with one of the big common carp and always wanted to catch it. After I caught him I just knew there'd be a chance of catching that common…
Two days later early in the morning I had another take. It's almost impossible to avoid the carp swimming into the weed on this lake and after a short run it'd buried itself, so I jumped to the boat and drove in the direction of my line.
When I came above him I had the right angle to pull him out of the weed… I only got a glimpse of him for a second but it was enough to recognise that it was the big one. The most famous carp in the lake! He's a very old carp which was caught several years ago at a top weight of 34kg.
Understandably I was very, very nervous over the next 10 minutes but thankfully I managed to get him in my landing net.
I was driving back to the bank and it was very emotional for me. I needed some time to calm down and to weigh the fish!
The scale showed 32.2 kg (71lb). I was really happy to have achieved my goal and added to my world record list – another country over 70lb. Now I have on the list eight countries: Austria, Croatia, Slovenia, Romania, Bosnia, Italy, France and Germany. I caught him on a The Source 18mm Wafter.
Whilst it was mission accomplished, the rest of the fishing was really amazing and two days before the end of my trip I caught another 70lb+ common! This time my bait was a small snowman rig including a Monster Tiger Nut 15mm bottom bait with a + 10mm Pineapple & Banana pop up. The exact weight of the fish was 32.3 kg (71lb 2oz), so to have caught two over the magical 70lb barrier in a week was simply mind-blowing…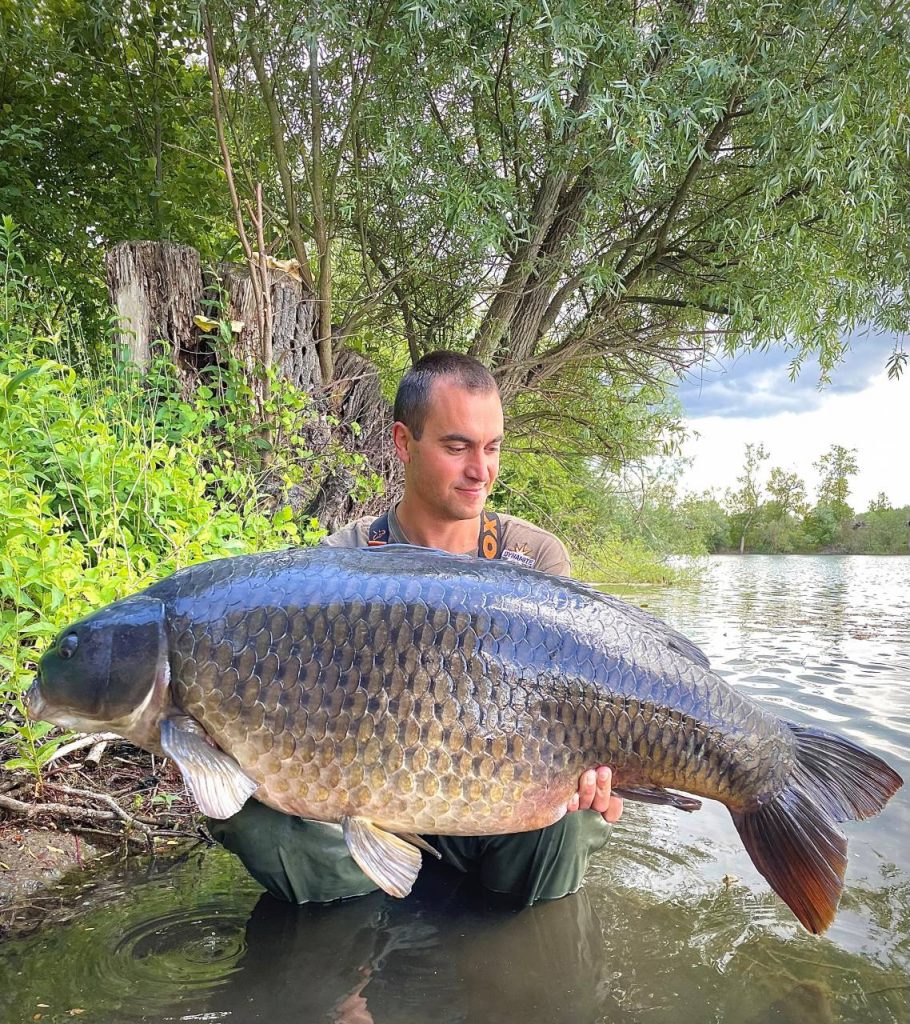 Want to go carp fishing in Germany? Tap here.