19 Juli, 2017 | Karpfen | Tips | Artikel | News
0 Kommentare
Die Übersetzung in die Muttersprache steht für diesen Beitrag nicht zur Verfügung. Sie können hier eine maschinelle Übersetzung mit Google durchführen:
I've been doing 'quick' overnighters in between work for nearly 30-years now, on a variety of waters from rivers, canals and lakes to club waters, private waters and even syndicates. And, as a result, some of my best, biggest and most memorable fish have come during one of these many 10 to 12-hour sessions.
So, to help you get more from your quickies, here's my five point overnight guide.
1) Preparation and planning
Being a project manager, the key for me is in the preparation and planning. I do love a plan!
Tackle prep is kept simple by using the majority of the same tackle I use for longer sessions. Simple weight and space savers are food, water and bait. You could also cut out the unnecessary end tackle you would take for a weekend, carrying just a couple of spare leads, a few rigs, and any essential end tackle. This means no tackle boxes, no bivvy tables and so on.
Also, if possible, I switch from using a full bivvy to a brolly or two-rib open-front shelter.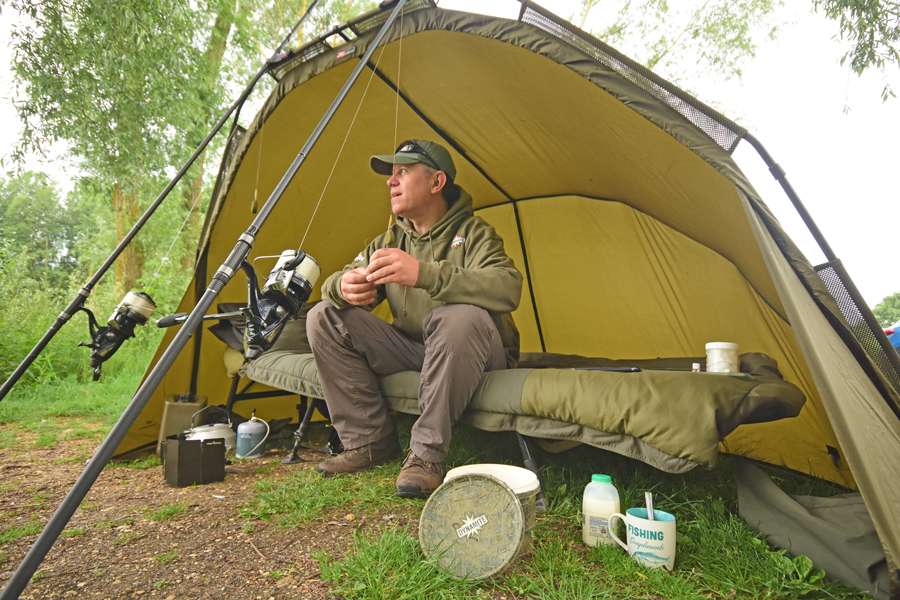 Now, regards bait, I get the bait out of the freezer the morning before I head to work, so it has time to thaw out. If I'm think of enhancing it, with liquids or powders then I would generally add them at the same time.
Alternately, if I'm going for a 'washed-out' bait approach then I will take the boilies out the night before and add some tap water. Personally, I've never really noticed a difference between tap or lake water. It provides the same effect – the bait looks washed out, as if it's been in the lake for 24-hours or more.
I then like to soak my baits in a tin of Dynamite Hemp and Snails. This gives a double-bubble effect if you like. As well as the baits looking 'washed out', they also take on the oils from the hemp, giving the bait that extra punch! I will also add a little water to the small bucket of bait to make sure all the bait is covered.
2) Arrival and application
Once I arrive at the lake, no doubt I will already have an idea where I would expect the fish to be, based on the prevailing weather conditions, be it temperature, air pressure, wind direction and strength, moon phase and time of year. This information and watercraft only comes with time spent on the lake of course, getting to know the habits of the fish.
But, it is best to still do a circuit of the lake anyway. Take time to peer under any bushes or carefully climb any trees (if rules allow) as this might give you a sight advantage as you may be able to see where the fish are currently located. Eventually I will choose a swim, get the rods out and set-up for the night.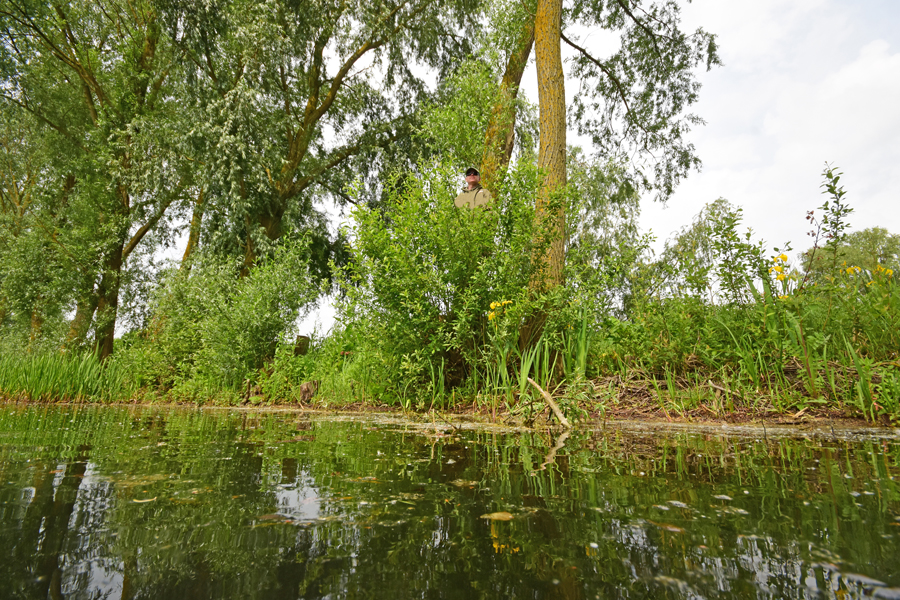 As it's a midweek overnighter and I will have work the following morning, I'm not likely to move during the night if I see or hear fish as I need to be able to fully function at work! In the summer months, usually between 7pm and 11pm I will have the option to move, but after that I need my rest, barring any action of course. Work pays the mortgage, not the carp!
With the bait application, I have to admit this will vary greatly depending on the venue, size of lake, the stocking levels and size of fish and of course, the time of year.
As a general rule, I take one to two kilos of boilies, two tins of Hemp and Snails and at certain times, a jar of mixed particles or chopped tigers. Once I've had a walk around the lake and have chosen a likely-looking swim, I can decide if I need all the bait or not. Or, whether I can leave one or two of the tins or jars in the car. This decision all depends upon what's in front of me fish-wise.
With quicker overnight sessions, you are trying to get bites quickly, so you don't want to overdo the bait. For me, a rough rule will be 20 to 50 baits per rod. This is usually less in a close margin spot, as they generally will be small intimate swims, where six to 10 baits are more than enough for a bite.
3) Sacrificial Overnighter
Now, I have two types of overnighter.
I have the more typical session, where you're at the lake trying to catch a fish. Then I have what I call the 'sacrificial' overnighter. This is where I am using these quick sessions as reconnaissance for a more long-term plan. I am essentially using the time to watch the water and keep an eye on lake. I also use the time to pre-bait, ready for a weekend session. In this case, I will probably loosefeed more bait than normal for one of my 'quickies'. As long as you have a baited rig in the water, you always have a chance. Although, there is always an element of risk that you might not get in the swim you have pre-baited during your mid-week session, but you're still 'applying your bait' in the lake, so I take any positives I can. Because I'm a typical office worker, working nine to five, the chances of me arriving at my chosen venue on a Friday, after work, to find the popular or going swim vacant, will be slim to none. So, I would typically use this tactic for the less popular swims or areas of the lake so I can try and draw fish to me.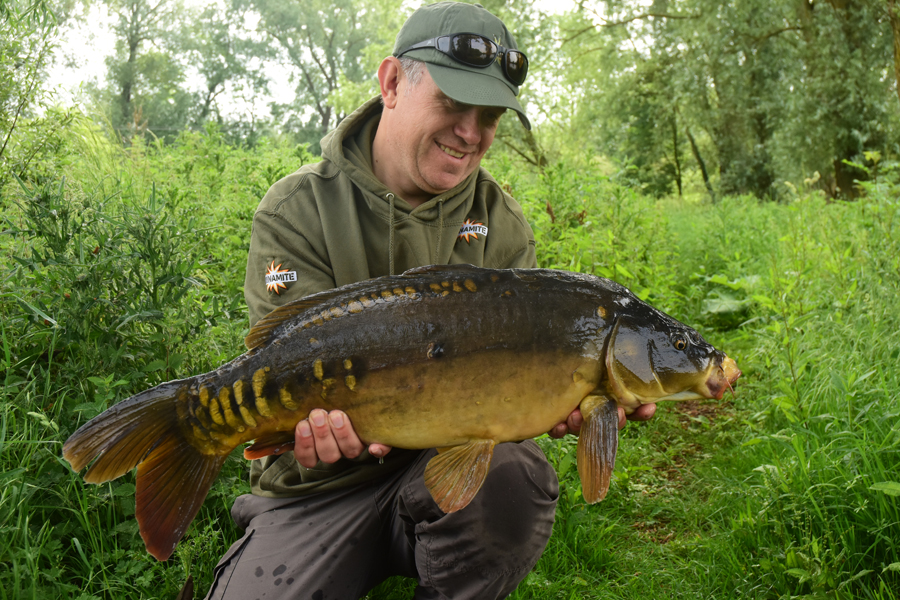 4) Maximizing your time
Use your time wisely and always try to make sure you come away learning something from your visit.
It could be from fishing a new swim or area, finding new spots or features, finding fish, even better finding feeding areas/spots. By watching the water, see if there is a pattern to when and where the fish may show themselves.
Try or test different rigs or baiting approaches, even a small change could be the key to unlocking the lake and suddenly what appeared to be a hard water starts to look a great deal easier. That is, until the fish get suspicious of your new found feeding spot. If this does happen and the rig or bait you're using stops working, you'll need to change something again, to keep bringing results.
5) Alternative methods
This time of year, I will definitely have had a bag of floater bits in the boot of my car along with a couple of bags of Dynamite 11mm Expander pellets, Surface Distance Baits and a floater rod, all ready to go. There can often be a good chance of catching straight after work and right up to dark. Believe it or not, I have even caught on occasion in the dark by utilising a night float, as long as there is some ambient light available, be that any nearby street lights or decent moonlight.
Dan Cleary