8 August, 2018 | Karpfen | Artikel | News
0 Kommentare
Die Übersetzung in die Muttersprache steht für diesen Beitrag nicht zur Verfügung. Sie können hier eine maschinelle Übersetzung mit Google durchführen:
Top carp angler Thomas Cywka recalls his successful carp fishing trips to two of Europe's hottest venues…
Read how Thomas targeted big carp on the likes of France's famous Rainbow Lake as he reveals his tactics and tips for making a successful carp fishing trip to Europe…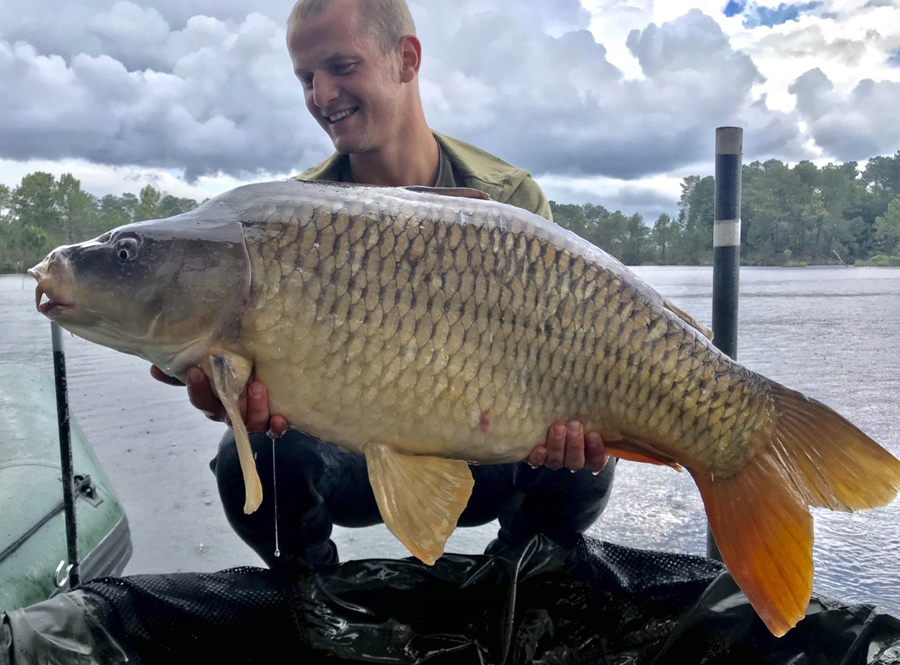 Thomas continues…
Another summer has arrived so it can only means one thing-fishing time! As always the car was stuffed to the roof and after last game of the season my friend and I set off to Hungary.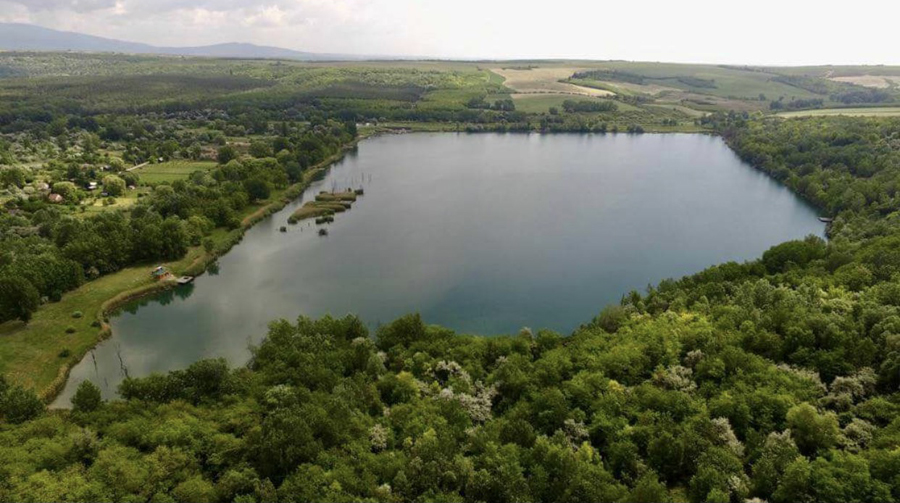 Despite arriving at 5am owners of Baly's Lake were already waiting for us with open arms – great hospitality as always.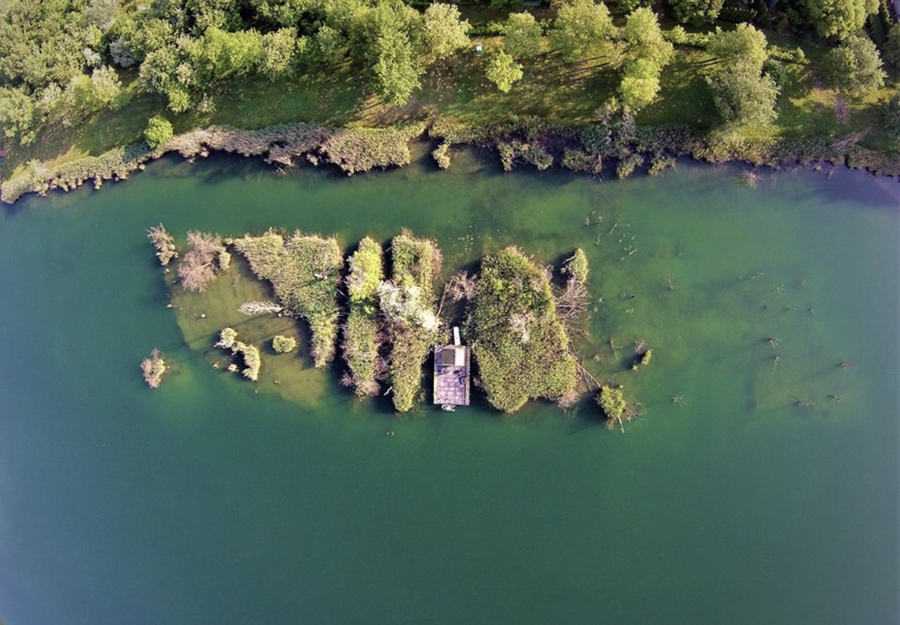 We transporter all the gear by boats to our peg and started setting up. I had some new products to try so was very excited about how they'd perform. I especially liked new Sweet Tiger liquid and Hot Fish boilies (Export only). And I soon after I found out the carp were just as excited! I soaked the boilies with the liquid and 2kg went over each rod.
We went for a little nap after driving all night and were woken up by first take around 2pm. Not a huge fish by this lakes standards, but happy to be off the mark.
I was steadily catching 1-2 fish a day up to 19kg/42lb.
On the fourth day I got my first bigger fish, a 24kg/52lb mirror. On the hair my favourite 20mm Red-Amo boilie + CompleX-T pop-up. New rules dictate all pictures should be taken in the water, so I jumped in and we took some pics.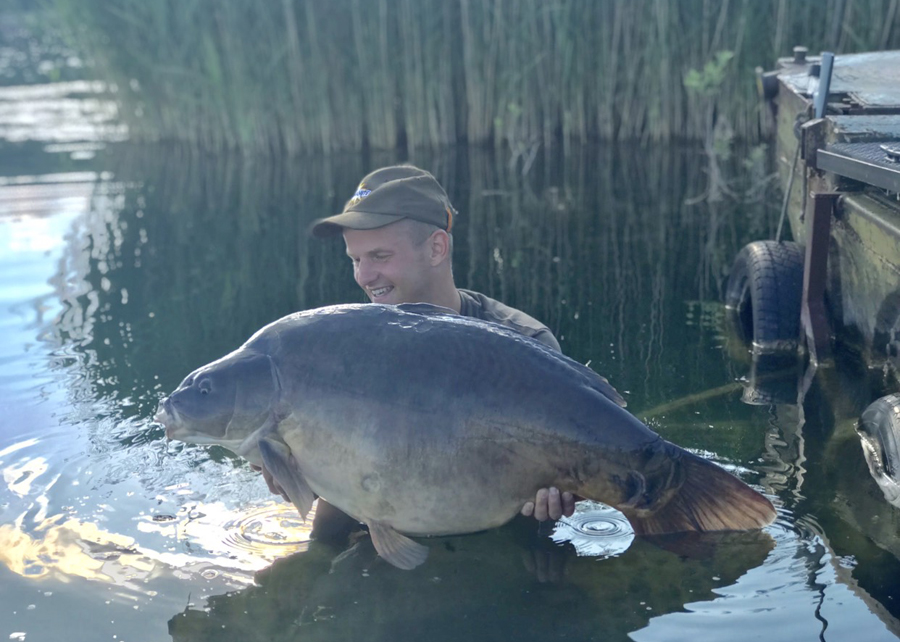 I continued with the same tactic but now I was putting around 3kg of boiles over each rod. This brought me the biggest fish of the session the next day, a 24.8kg mirror, again on my favourite hookbait combination.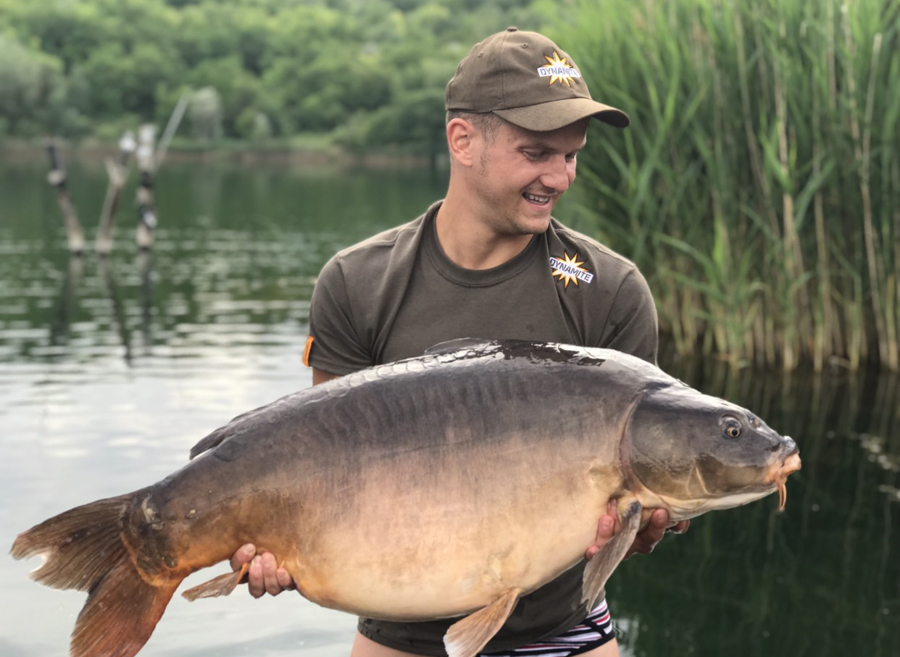 I caught few more up to 18kg before it was time to pack up. I had 1 day at home and then straight for week session on my favourite venue, Rainbow Lake in France.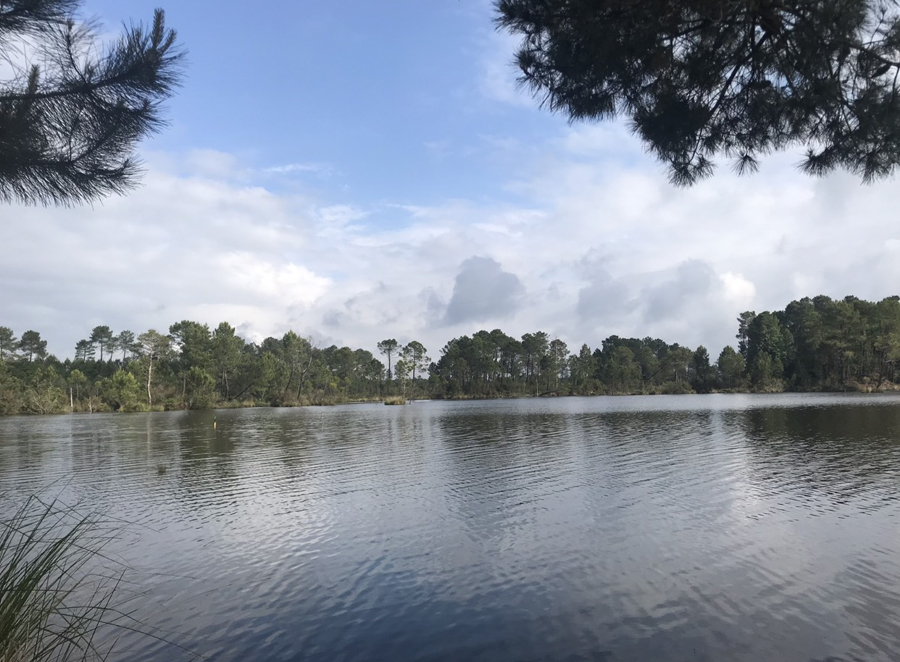 My English friends invited me to fish with them on Island…how could I refuse! I took a plane which meant my sports luggage was stuffed with Red-Amo and Hot Fish boilies, some terminal tackle, rigs and reels. The rest was provided by my friends, much appreciated guys.
It was my most productive session on Rainbow ever in terms of the number of fish, unfortunately not by its size. I had 2, sometimes 3 fish a day from a little channel on the left hand side of the swim. The first take was coming in every morning between 6:30 and 7:30. I was setting my alarm every morning at 6:15 and was waiting by the rod for a take. I was fishing just single boilie on the hair-i was swapping between Red-Amo and White Chocolate, they love both there.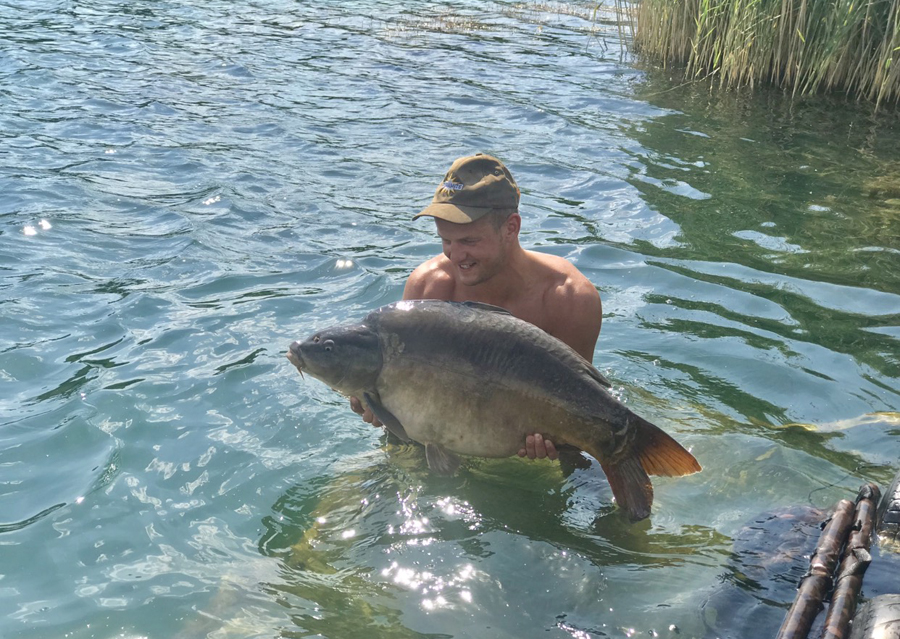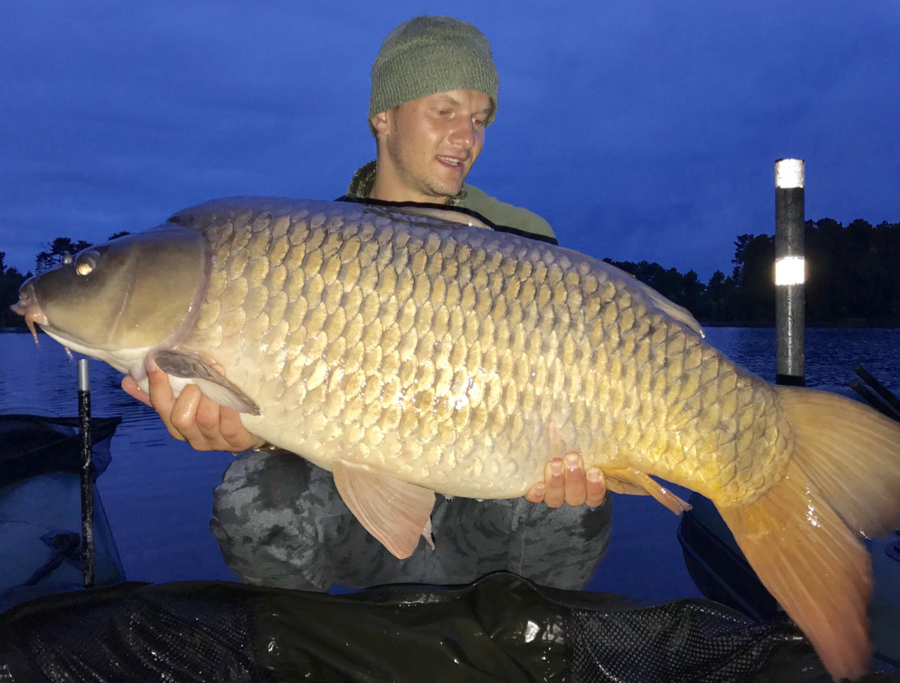 Fishing locked up, takes were savage and fights as exciting as it gets. Most fish weighted between 15 and 19kg, the biggest being just shy of 20kg at 19.8kg/43.6lb
It was another great lesson learnt at Rainbow, amazing company from my English friends…nothing more I could ask for.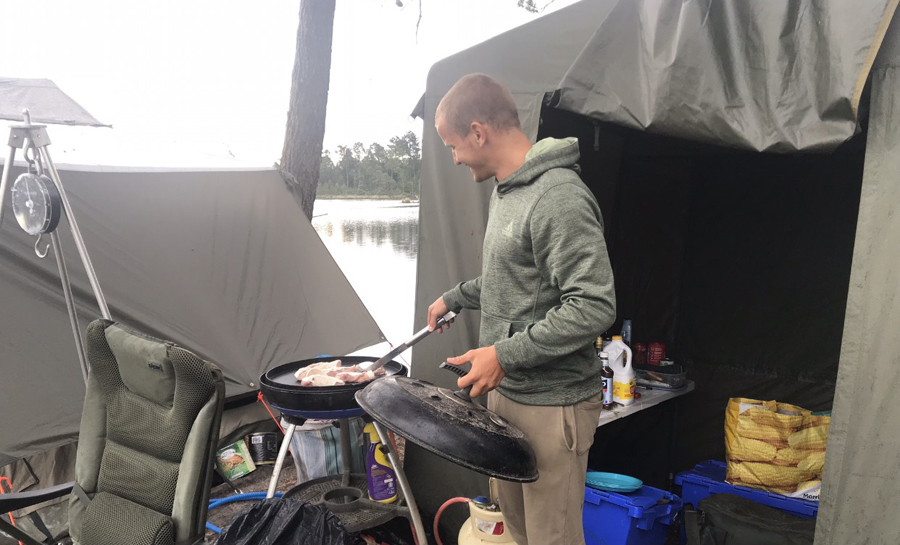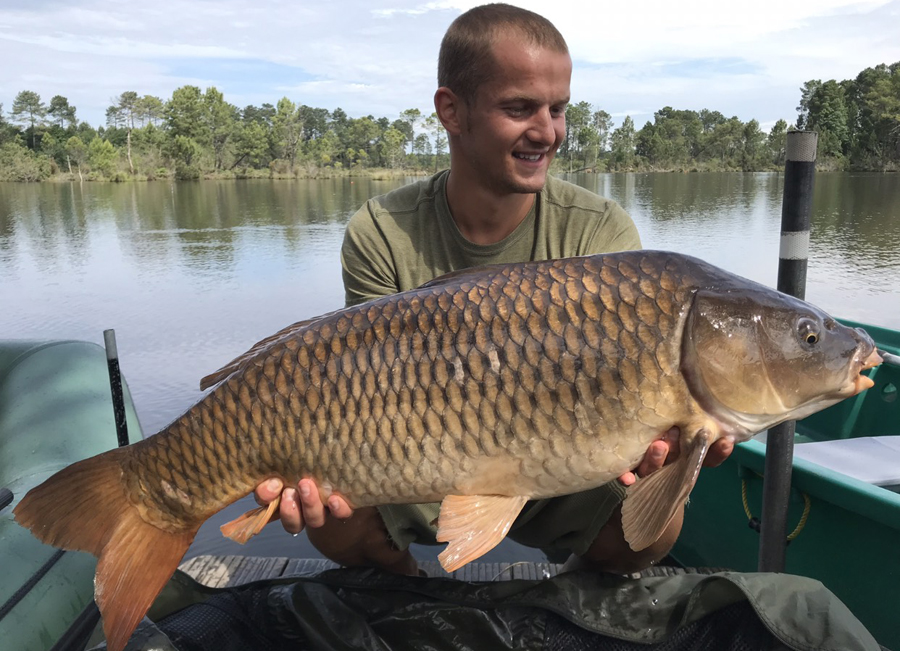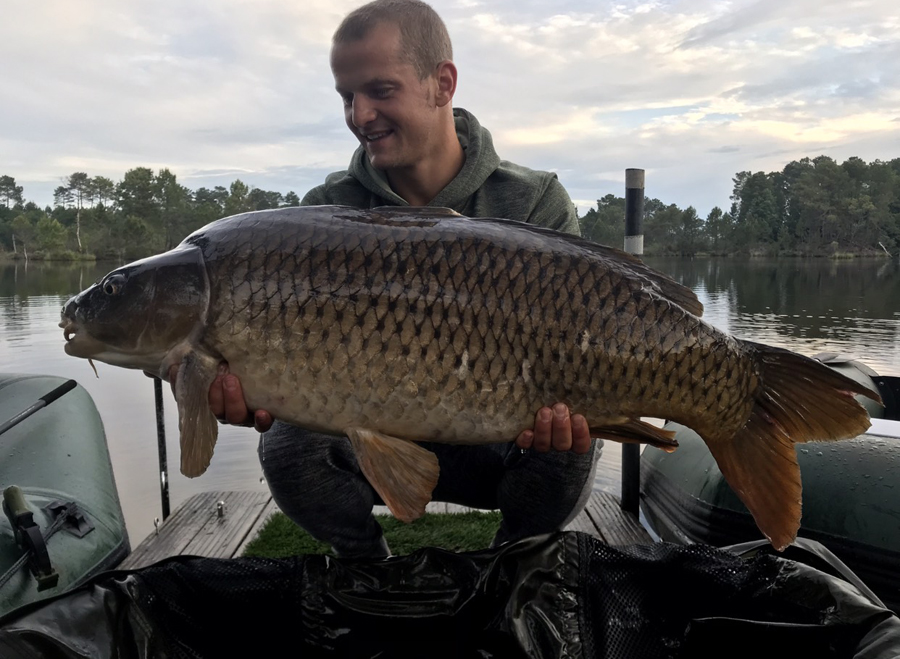 Now it's football time again and I've already started the countdown to my 3 weeks trip there in December/January time.
Tight lines!
Thomas Cywka