30 March, 2020 | Carp | Articles
34 Comments
Year of the Bullseye: The story of eight UK 50's
Carper Craig McEvoy, has just come off the back of 12 months that most anglers can only dream of. Here he tells his story…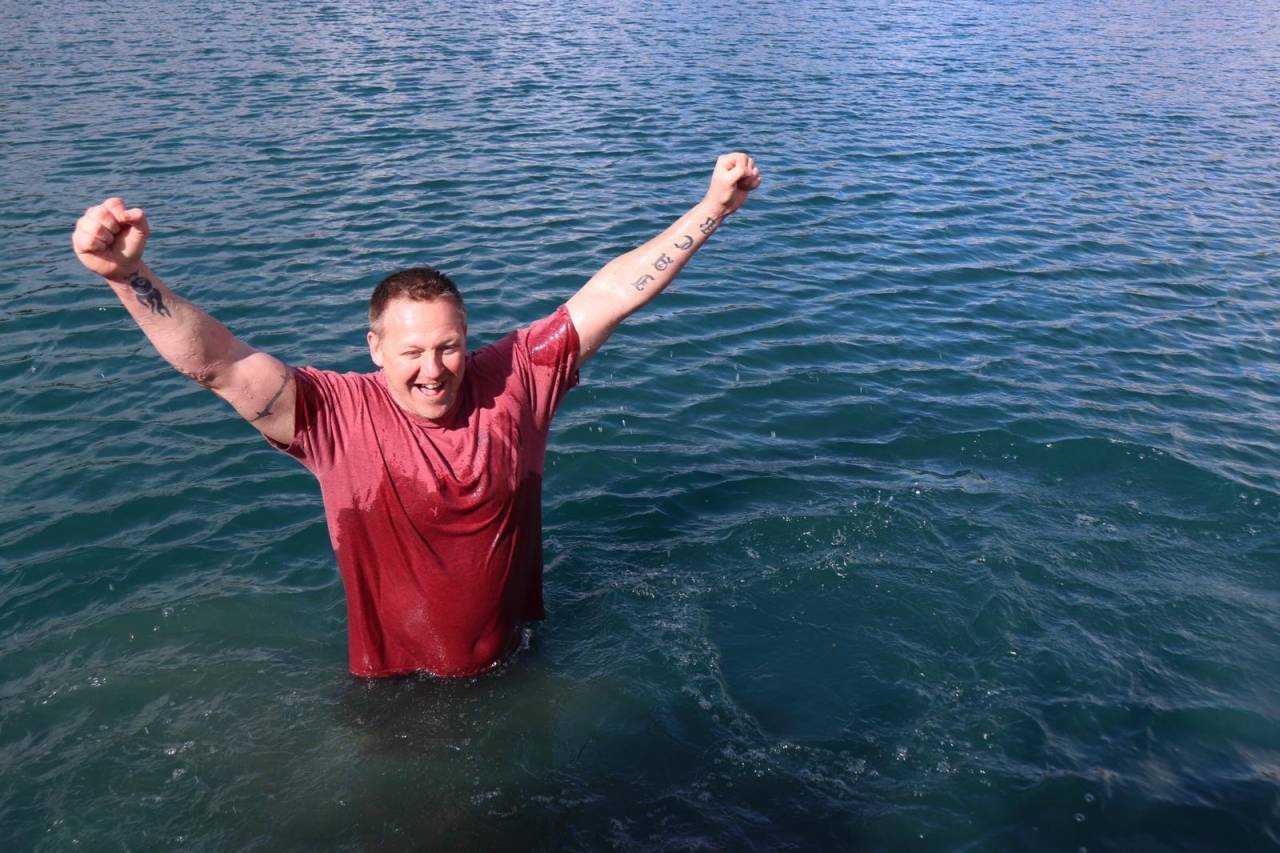 Craig continues…
As I returned a 39lb mirror little did I know that that would be my last action for nearly 5 months! It was 20th October 2018 and a rare night time bite on the RH Fisheries, The Avenue had raised my hopes that a good winter was ahead……
This mysterious lake would often do this, lure you into a false sense of security and then BAM! Hit you so hard that your minds in a spin and you just don't know what to do next or where the next bite was going to come from.
It is ironic really as it was through one of these miserable bleak periods, where I fished on through the winter, that I suddenly hit gold! What I am about to disclose has seen me land no less than 8 UK 50's in just a little under 12 months……It's feels almost like cheating!
But first I feel it's important to describe a little bit more about the lake, so that you can see how thinking outside the box, saw me arrive at the method that I have today. The Avenue is around 10 acres in size and is set in the Shropshire countryside, in the grounds of the owner Rob Hales.
How it all started
Following on from his dream of the Monument complex where he wanted to develop a fishery where big fish could be accessed by all, his next venture was to create a fishery where the biggest fish in the land swam it's crystal blue waters.
Present day statistics see us arrive at a lake that holds approximately 120 big leviathans and 20 Big Rig stockies – Now that's a story in itself!
This is where it becomes quite mind blowing…….it holds over 50 x 40lb fish, 10 fifties and one sixty, which is a common and one of the biggest commons in the land, that goes by the name of Tarka.
The Majestic Avenue
The big common Tarka so called due to an otter incident in it's early years has been out at just over 65lb around 18 months ago and being a male fish, could be set to challenge the current British record.
He is generally called the 'King of the Lake' for obvious reasons. However there are a number of special fish and not more so than the queen of the lake……Ellie. This is a stunning common and is the one that most people join the lake to catch.
It doesn't end there though as you have Sweet Cheeks that is an upper 50 but rarely caught and is the biggest mirror in the lake, Captain Scarlet a mid 50, Sharkbite 55 plus (not been out for 18 months), Breezeblock, Junior, Zak, Summers Mirror, The Cream Fish, Andy's Fish, Moon Scale, Single Scale……….the list goes on but these are the ones that are on people's most wanted list.
It's enough to get anybody's juices flowing and yet you see haters knocking the complex and not really giving it the credit it deserves. I think a lot of appreciation needs to be shown to Rob Hales as without his vision, the Midlands carp scene would be none existent. Yet the first famous day ticket Cuttle Mill was legendary in its day and where it all started for many.
Why I fish it
Rob had the vision and has set up a number of superb fisheries that are available to all anglers. I remember 20 years ago where it was Patsull and Pool Hall that had the odd thirty pound carp and yet here we are today with lakes that are stocked with some incredible dream making carp and people criticise?
I don't get it and I do think that people need to get there head out the sand and understand that carp fishing is different for everyone and has changed over time. For me, for example, I get to fish roughly 20 – 30 nights per year.
I have a large family and my finances are extremely limited so I can't afford holidays abroad anymore. I am often asked the question so you pay £1500 for an Avenue ticket but have no money? Well I save all year for this, I don't go out with my mates anymore, I don't go fishing abroad 2 or 3 times a year as I once did. No, my respite is carp fishing and with the Avenue being less than 20 miles from my house, I save on fuel and day ticket prices.
To be honest with the quality of fish on offer at the Avenue, why would I spend thousands on travelling abroad, when I can catch a fifty on my doorstep and still be home in time for tea?
As I said it's not for everyone but then again sitting on the banks for weeks on end, rotating swims, bivvying up behind swims….well that's not for me either, although I don't knock people for doing that either. Live and let live I say!
I must admit I thought it would be easier than it is and the problem is it's never quite so simple is it. I have lost count of the number of great anglers that have been and gone struggling to get their head around the moods of the Avenue.
So why's it so difficult then I hear you ask. Well Rob feeds all year round and in the summer he will put in excess of 150kg and in the winter 50-100kg – each and every week! Over the last two years he has developed a bait that is a high protein fishmeal and incredibly rich. So much so that it costs him more to roll than what he sells it for!
Now he feeds this into the Avenue all year and even winter and I am sure this is why the winter fishing has slowed right down. The fish are living in Caesars Palace and have a constant banquet of gourmet food presented to them every single week.
Now I have witnessed these fish binge when the initial hit of bait goes in and where in the summer you can get an instant bite, in the winter I truly believe they have a quick feed, but leave most of it and then simply graze and pick when they feel like a snack.
These fish are never hungry, so are not competing for food and so it quickly became apparent that I could not compete with the feeding regime. Trying to establish a bait was proving impossible and that's what happened from October 2018 through to March 2019.
The Avenue's Naturals
Many of you who will have read my articles in the past, read my book or followed my social profiles will know that I hardly get to fish in the Summer. This is dedicated to the wife and my family of five children and one grandchild. Therefore most of my fishing takes place through the winter fishing every other weekend or a few holiday days if I am lucky.
So the winter of 2018/2019 was just ending and as I approached March I had a Eureka moment and you could have knocked me down with a feather!
I had sat there for almost 5 months and the answer was as obvious as the nose on the end of your face. I was listening to a podcast of some sorts and the great fish of Conningbrook came up and conversation was all about the large natural food in there and how the going method was fishing singles……Stop the bus!
The Avenue fish had lots of natural food, well natural food to them…..Rob's boilies and Maize! I re-read Jacko's book "Just For The Record!" and the downfall of the big girl was based around ultra attraction on the bread stick method.
Now I didn't feel the bread method would work due to the high volume of monstrous roach in the venue, but it had got the old grey matter working……………….Ultra attraction little feed!
The Bullseye Mix
It was now the beginning of March and I decided to turn the wife's kitchen into a bait factory! I waited until she had gone out shopping with her mom for the day and then let all hell break loose…..well it sure did when she came back and was hit by the pungent flavours of the Dynamite stable!
My thoughts were that I wanted something that would give me ultimate attraction but with little easy food, so the monsters of the Avenue would be turned on by the smell and attraction but would have to work really hard for their food, until they found their food source.
I wanted something that would be so attractive that they would seek this out rather than the staple diet of Rob's boilies and maize that they could have any time.
I also wanted something that would work all the columns of the water, in case the fish were just sitting in the upper layers. I soon came to the conclusion that the Evolution Oils would be just the job. These would be the carrier for the flavours.
I wanted attraction top to bottom, so also wanted to incorporate heavier flavours and the Red-Amo and Monster Tiger Nut liquids ticked all the boxes.
Due to the high sugar content, when mixed with acid, I was sure I could create a fruit ester…..this is where the citrus oil came into play. I blitzed up a kilo of Monster Tiger Nut boilies and a kilo of Red-Amo boilies and then proceeded to mix the two lots of boilie crumb together.
Now I am no fishery scientist and definitely no Simon Scott but I had done some research into esters and attraction at different times of the year, so decided to employ a trick I had used for a long time but now with my experimental liquid edge.
I poured a whole tub of Dynamite Frenzied Hemp into a pan, I then poured additional liquid from another tub of hemp into the pain and added the other jar of hemp to the liquidiser.
I liquidised the hemp and then added it to the pan and warmed through until it was bubbling away nicely. I then added some Red-Amo liquid, Tiger Nut liquid, Tigernut Evolution Oil and Citrus Evolution Oil, working the mix together for 5 minutes in the pan, almost trying to bind the molecules of each liquid together through heat.
Next I took this hot sweet, fruity smelling liquid off the heat and once slightly cooled, into a bait tub and added the crumb. It looked a terrible mess but smelt divine. The whole house smelt like a creamy fruit explosion had gone off….not exactly the words of the wife but you know how it is!
The crumb was left to absorb most of the favour and oils and after several hours I sieved off the remaining liquid – keep some for other purposes!
Next I would add the hemp, liquidised hemp and some Milky Pulses & Particle from Dynamite, into a big bait bucket. I then added the special crumb and the remainder of the liquid.
The Bullseye Mix was born!
My next session
My next session would be the weekend of the 16th March 2019 and I couldn't wait to try my new secret weapon! How could they resist? I had the rods out by late afternoon on the Saturday and followed this up with four spombs of the Bullseye mix.
Nothing occurred and the next morning I added another four spombs, just to perk up the area……….Beep, the bobbin twitched….beep, beep, beeeeeeeeeeeeeeeeeeeeeepppppppppppppppppp!!!! 10am and the left hand rod was away! I was out from under the brolly in record time, but had to do a self-take.
It had been so long since the alarm had sounded that I was all at sea and wondered what to do? I was soon pulled back into reality as a real big heavyweight made off down the lake. A slow heavy fight ensued and a hail storm stung my face.
Slowly I got her closer and closer until yes! She was mine! I peered into the net and looked down in wonder. What the hell had I got there? It was monstrous! Bigger than Nessy herself!
I was a jabbering wreck, so I called Rob, who came over and helped with the weighing. Up she went and the needle settled on 58lb! 58?! 58?! OMG! It was an enormodon! It was one of the A-Listers Captain Scarlet at it's heaviest ever weight and a new PB for me.
I got in the lake with her and held the magnificent beast aloft and let her slip back to the icy depths. It was cold, really cold, It felt like spring was in the air on the outside but definitely not in the lake.
Rob took some great video footage and after congratulating me, he bided me farewell and left me alone with my thoughts.
The method had worked spectacularly first time out, was I on to something? Was it a fluke? Only time would tell!
The next trips
Next session down was right at the end of March and using the same method I managed a 38 and a 42lb 2oz mirror I was now getting really excited as once could be luck but twice….it was getting interesting.
With work and one thing or another I couldn't get down next until Friday 26th April 2019. But again I had come prepared with my new secret weapon the Bullseye mix and was brimming with confidence. In fact so much confidence that I am sure it was oozing out of every pore. However my heart sank as when I arrived the Avenue Carpark was chocka.
A quick tour and I had no choice but to make do in an unfavourable area. I knew that most of the guys were getting down on the Thursday and would need to be off either Saturday or Sunday due to the time rules, so I could always move when swims became free.
To cut a long story short one of the more favourable areas came free on Sunday morning and I was already packed down and in there like a rat up a drainpipe. I cast out two rigs where I had seen fish show and put in several spombs over each rod.
I didn't think it was going to happen as I only had a few hours and had made disturbance during what I would class as prime bite time. It was soon early evening and I had packed everything away. The rods were on the floor and I had reeled in the right hand rod, leaving only the left hand rod fishing.
I walked out the rod to stretch out the fluro and then casually slipped it into my holdall. As I made my way over to the swim, something was wrong. My rod had gone! I quickly dashed over and it had pulled across the gravel into the reed bed and the drag was hissing!
I picked up the rod and It hooped over. The fish had run about 100 yards down to my left and was now right down in the corner. I made my way down there and soon got some control over the fish, or so I thought, until it went on a 160 yard charge to the opposite corner. At this stage I knew it was another good fish and thought it might be Sweet Cheeks as this fish had got a real history of fighting like a demon.
Well after a 20 minute battle, up she came and it wasn't Sweet Cheeks but an amazing mirror named "Summers Mirror".
Ironically I had caught this fish last August at 44lb + and got to name her after my daughter, but she now looked somewhat bigger.
Rob's son, Harry was about and came over to help and we settled on 50lb 2oz! My second 50 in as many months! Had I found the Holy Grail?
The Holy Grail
The season ended soon after and so I wasn't back down until the end of July 2019. I didn't know where the fish were, but I had the belief that as it was Summer and the fish had rested for 10 weeks, they would be gullible and I ended up putting far too much bait in. Hindsight is a wonderful thing but that's how we learn! I blanked and I was brought back down to earth like an asteroid in a hurry!
Now many of you may think well why didn't I just do what I had been doing? Yeah in hindsight I should have, but the Avenue has a head of monster roach and I felt that the approach I had adapted maybe a winter / early spring tactic. But I vowed that on my return I would return to my winning combo.
I was back on the 10th of August 2019 and this time I did have my secret weapon with me. I got in a good swim that I knew well and where I saw a few subtle signs and the weather looked prime!
It was windy, low pressure with a steady mild rain peppering the surface of the lake and it was one of those sessions where it just feels carpy.
Did it work? Too right it did I had a four fish hit with another two 50's! I caught Captain Scarlet again, this time at 55lb and braced this with Breezeblock at 50lb 2oz.
I was now on 4 x 50's and I couldn't believe what was happening to me. My results were in meltdown, especially with the big girls!
Autumn success
Summer flew by and due to holidays and my 40th it wasn't until November that I could return. I noticed that the water was clearing and so felt the fish weren't as active as I thought they may have been. I didn't feel in touch with the place, I knew it wasn't fishing great but I had got a plan. I knew how effective the Bullseye mix was so I wanted to find an area where anglers didn't pressure and where the fish weren't used to finding lines.
I opted for a swim that nobody bothered with and decided to fish away from the main features in the lake. The lake itself has three main bars that run down the centre of the lake and although the fish use them to navigate, I had noticed that every angler was fishing to them and there had been a serious drop in catch reports – The fish were spooked due to the pressure.
I fished two rods short and what happened next was unreal. Now I hadn't caught a 40lb UK common before and it was always the monkey on my back….but all this was about to change.
I soon had a 17lb 8oz stockie in the net and quickly got the spare rod to the same area. Four spombs of the magic mix and an hour later I was away again. This time I netted a great big whacking common and at 42lb 8oz it was my new UK PB Common.
I was buzzing and was a fish on the list of my most wanted, JW was mine.
Again new rigs, four spombs of magic and the next morning a stockie of 15lb 8oz came to say hello. Same procedure as before and at a little over 4pm I had another 50 in the net that went by the name of Junior at 51lb 8oz!
five fifties in a little over nine months was truly mind blowing! It didn't end there either I had an absolute stunning mirror known as the Machine at 46lb and also Jacko at 44 + before it was time to head home.
Evolving
Now it's worth noting that I had evolved the method further….I was now preparing special batches of Red-Amo pop-ups that I called "Bullseye's" naturally.
I had been using different hook baits previous and had had a few on CompleX-T Tuff Paste covered Monster Tigernut wafters. For the winter I wanted a stand out pop-up as the lake bed does get a lot of lead debris but also there is always a silkweed bloom around February.
I had prepped a tub of Red-Amo pop-ups by adding some of the special liquid that I had cooked up on my latest batch.
I poured the boiling liquid into the tub and sealed the tub until the liquid had cooled. I then spilt these into 10 pop up batches and froze them. Each session it was a simple case of taking a batch out the freezer and as they thawed they sucked up the liquid to match the ultra attractive mix perfectly.
Now please note that the buoyancy is effected and I found I needed a little bit of cork inserted to pop them up, a small price to pay for what now I felt was the Holy Grail in hook baits!
Another PB
Next trip was toward the end of November and I added a further few stockies but never got among the big girls. However I soon put this right on my next session, which was some holiday I had owed from work.
I managed to get down on the Sunday 8th December and noted that it was a prefect moon phase for a big common. I have always found three or four days before the full moon to be the best period for me. What happened on this session truly blew my mind once and for all!
I had a six fish hit with fish of 15, 35lb 8oz, 37lb 8oz, 40lb, 42lb 4oz and capped this off with the Queen Of The Lake, Ellie…..a huge 56lb 4oz immaculate Common. A new UK PB and my 6th 50 in under 12 months.
The session was a rollercoaster of emotions with incredible highs to incredible lows. Let me explain…….
On the 10th December the wind was howling and I had had to chase my brolly down in the early hours due to the ferocious nature of the gusts. I nearly went home but decided to stay. Now I don't know about you, but I find it a little unnerving when the wind is howling and then suddenly you are asleep one minute then exposed to the harsh elements the next, as your bivvy or brolly goes awol!
I decided to stay on and moved all my tackle behind a tree at 3am in the morning. I am so glad I did as at 3pm I hit the ultimate high and landed Ellie.
I was on cloud nine all day, although I had had to tie the brolly to a tree, I decided I would stay on as I felt a chance of Tarka was near.
At 1130pm that night I had a take, which to say it was unusual is an understatement. On the Avenue it is very, very rare to get a night time bite and this was only my second night time bite ever.
Whilst I was playing the fish my phone was constantly ringing and I was getting abit worried as I don't usually get calls at that time of night, unless when on call for work, which I wasn't.
I netted the fish and did a mat shot of a lovely 37lb 8oz and quickly slipped her back. I checked my phone and it was my Dad…..I felt sick as I knew it was going to be bad news.
I phoned my dad and a tearful voice answered, he broke the news that my uncle Bri had passed away at just after 11.30pm. We consoled each other and as I put the phone down I sat under my brolly with the front on and door pulled up and blurted my eyes out.
That night I didn't sleep and my brolly felt like it was the loneliest place on Earth. I had gone from being on top of the world one minute to being at one of the lowest points that I have ever felt on the bank.
As dawn broke, it dawned on me that my uncle had passed as I got the bite and Rob confirmed that the fish I had caught didn't have a name so I was allowed to name it…..BIG BRI your legacy lives on old pal.
My uncle had battled motor neurone for two years but now he can finally rest and I like to think that that fish at 11.30pm was him saying good-bye.
Bitter Sweet
The Christmas period of 2019 was the worst Christmas of my life and it was only my kids that kept me going. Both my Mom and Dad were taken critical with flu that developed into pneumonia and we nearly lost dad as his lung collapsed….Now call me a conspiracy theorist but a short while later the Coronavirus is announced….strange, very strange indeed.
Anyway back to the fishing, Dad and mom's health slowly improved and I was able to get back out end of January 2020. I managed to snare "DD" at 44lb 2oz from the margins.
This was definitely an opportunist capture as I was up at 1am having a brew, as I often do in the winter, when I heard one roll down the margin to my left. I walked down brew in hand and watched where the ripples had come from. Then in the still of the night, a big black shape stuck its head out and sank silently back into the depths.
It was no more than a rod length out at the bottom of the marginal shelf. I quickly ran back to my swim next door and reeled in the left hand rod. I walked down and using my baiting pole I spooned out the rig with two handfuls of bullseye right on the spot, with minimal disturbance. 10.30am the next morning DD made it's mistake and was a right result!
It's worth adding now that I had now added Dynamite's Sweet Tiger Carp Food Liquid to the mix to help cloud the water – The mix was evolving even further.
So my head was somewhat back in the game and the drive for Tarka continued, I was amassing fish every time I visited and so surely it was only a matter of time until he was mine?
Early Spring
It was now the weekend of February 6th 2020 and I was back down the lake in search of winter monsters. It didn't take long and I had a repeat capture of Jacko at 42lb 14oz Then two hours later the right hand rod pulled up tight and an absolute beast of a fish tore off through the gap in the two bars.
It kited right and dragged my line around the bar for 40-50 yards. I could feel my line pinging on the rocks and rubble of the old withered broken bar.
After a while I managed to work her back through the gap and just prayed my line wasn't too damaged. An audience had gathered at this point and we all saw her 20 yards out, in the clear water, a deep bodied pale mirror that looked like a serious chunk.
As she neared, Jase, one of the members did a great job on the net and in she went first time. As I peered into the net I said it's a monster and looks like Sweet Cheeks. Jase didn't feel it looked big enough to be her. I looked at him and asked if he had been drinking any herbal tea lol!
We hoisted her out and I let the other members deal and weigh her as I felt sure I had beaten my UK Mirror PB for the second time.
Bren shouted 58lb 8oz and it was another UK PB! Wow! The fish was really difficult to hold as she was front heavy, but I got some amazing shots and video footage and I am sure you can see….I was just a little bit happy!
That session I had a further two 40's one named Deker at 44lb 2oz and an old friend that I had named fiveyears previous, after my son "Tommy Gun" at 40lb 4oz
Back again
I was back down a couple of weeks later and again managed a multiple hit, this time taking mirrors 34lb 12oz 45lb 2oz and 35lb 12oz. The 34lber was a stunner I really wanted called "Trees". I was on a roll for sure.
I was mindful that a significant 12 month period had taken place in my angling with seven UK 50's to my name in just 26 nights. Amazing really and so as I made my way to the Avenue on the 6th March 2020 I wondered if I could make it 8 x UK 50's as this would be my last chance in this given 12 month period?
At 2.30am I had answered that question, as a bite out the blue saw me making acquaintance with the Queen again! Ellie….same weight as before at 56lb 4oz I don't normally like recaptures but I can make an exception for this stunning common! Interestingly caught on the same moon phase – Food for thought.
Hello old friend
I hope you have enjoyed reading about this remarkable 12 months in my angling carer, not bad for a normal working class bloke, with five kids and a grandkid that can only really fish every other weekend through the winter.
It just goes to show that thinking outside the box and doing your own thing can truly reap the rewards and catching monsters can be done on short time.
As a footnote there has been 30 fish out the Avenue since November and I have had 25 of them, using the methods described……so go on get on the magic Bullesye mix!
So there you have it….8 x UK 50's in a little under 12 months, 4 x UK PB's, Common and Mirror PB's……it truly has been The Year Of The Bullseye! Simply Dynamite! Now where's Tarka…………..
All the best – The Daddy Mac