19 February, 2020 | Carp | Match & Coarse | News
257 Comments
WIN a set of six Frenzied Milky Pulses & Particles
It's officially Springtime and what better way to celebrate than a giveaway?
We're offering two lucky newsletter subscribers the chance to win a set of twelve tins of our popular, preservative free, Frenzied Sweet & Milky Pulses & Particles. Great for those spod mixes or when feeding in the margins by hand.
NOTE: Due to the current Coronavirus situation, this competition will now be running until we return to HQ after government restrictions are lifted. Please continue to enter the competition until then. Thank you.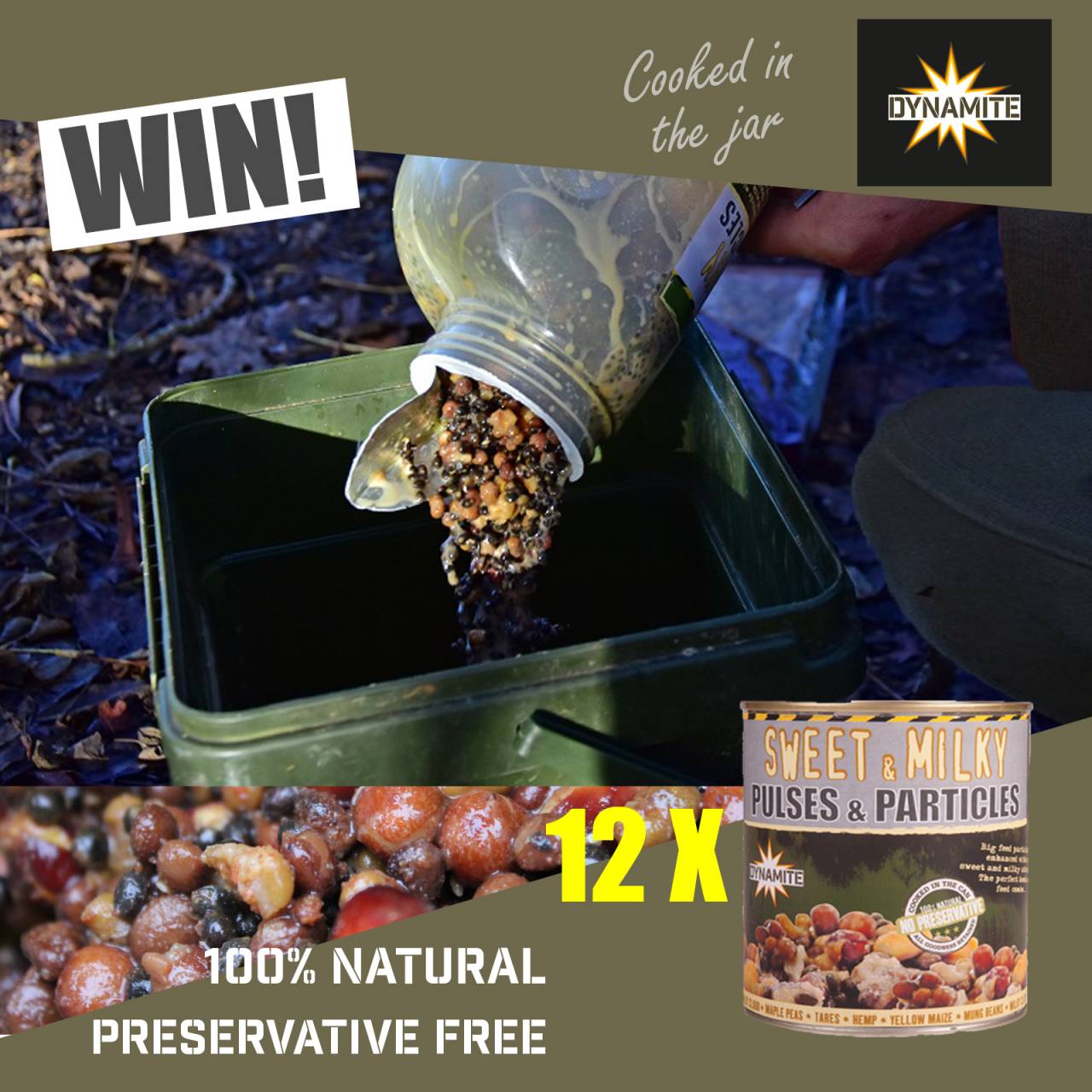 Simply sign-up to receive our fantastic content for your chance to go into the prize draw. Already signed-up? Don't worry you can still be in it to win it by commenting with the word 'FRENZIED' in the comments box below the sign-up form.
RULES:
One entry per angler only
Anglers must be signed-up to the Dynamite newsletter to enter the prize draw
Dynamite retain the right to change this prize/competition at any time
Competition will be drawn after April 14th (see note above)
*By filling out this form you agree to give Dynamite Baits Ltd your personal details. These will only be used for the purpose of sending out our newsletter. Data can be removed at any given notice by either unsubscribing to emails or contacting us to alter or delete data using our contact page.