21 December, 2021 | Carp | Competitions
74 Comments
*COMPETITION NOW CLOSED*
THE BIG DYNAMITE XMAS QUIZ – CRACK THE CODE AND WIN A COMPLEX-T BUNDLE IN OUR CHRISTMAS COMPETITION!
You can get your hands on some incredible bait and a signed 2022 Claudia Darga calendar by cracking the code in our BIG Xmas quiz…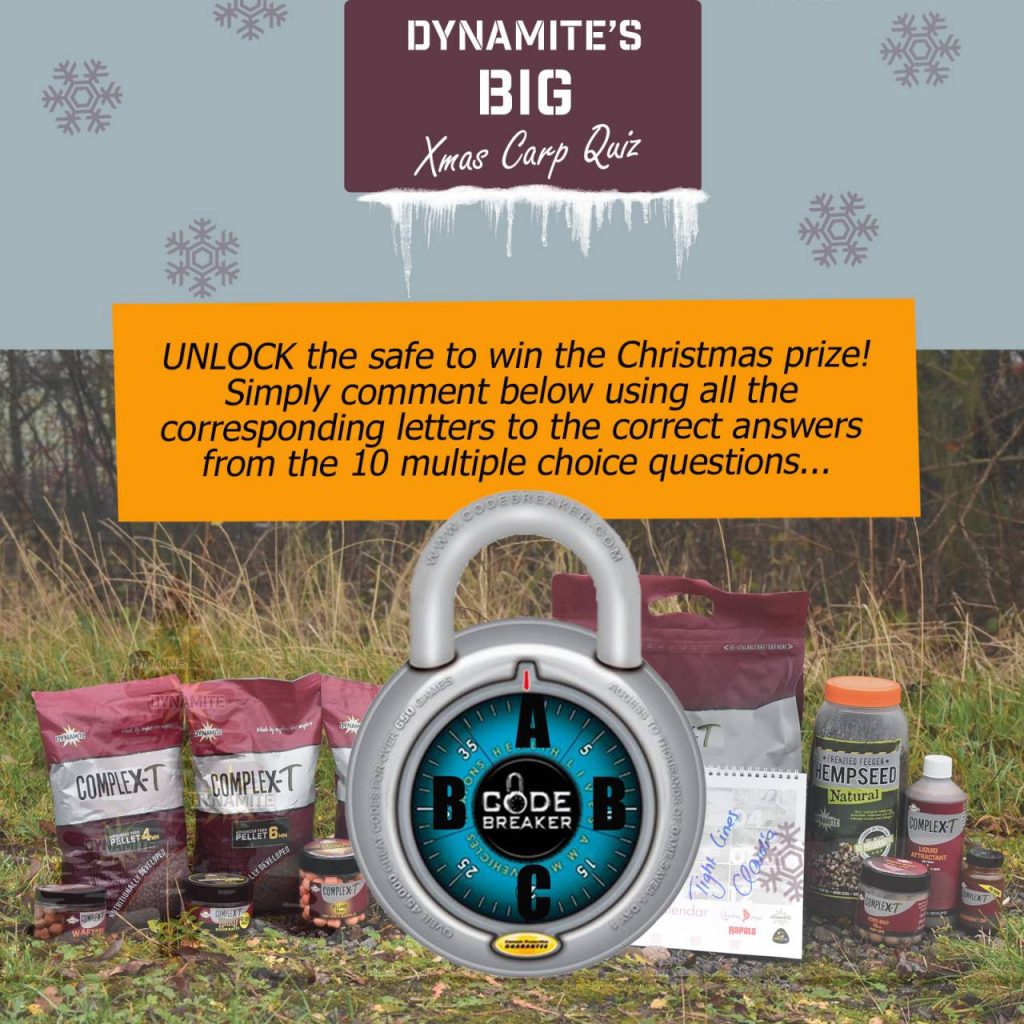 Christmas and New Year are upon us folks so what better way to celebrate than to win some incredible prizes in our Christmas Competition!
The prize up for grabs this year is:
1x 5kg bag of CompleX-T boilies (size of your choice)
1x 900g bag of 4mm CompleX-T pellets
1x 900g bag of 6mm CompleX-T pellets
1x 900g bag of 8mm CompleX-T pellets
1x pot of CompleX-T Wafters
1x pot of 15mm CompleX-T Foodbait pop-ups
1x pot of 15mm Fluro CompleX-T pop-ups and dumbells
1x pot of 14mm and 15mm Complex-T Hard Hookbaits
1x pot of 20mm CompleX-T Hard Hookbaits
1x bottle of CompleX-T Liquid Attractant
1x bottle of CompleX-T Hookbait Dip
1x Jar of Frenzied Mixed Particles
1x Signed Claudia Darga 2022 Calendar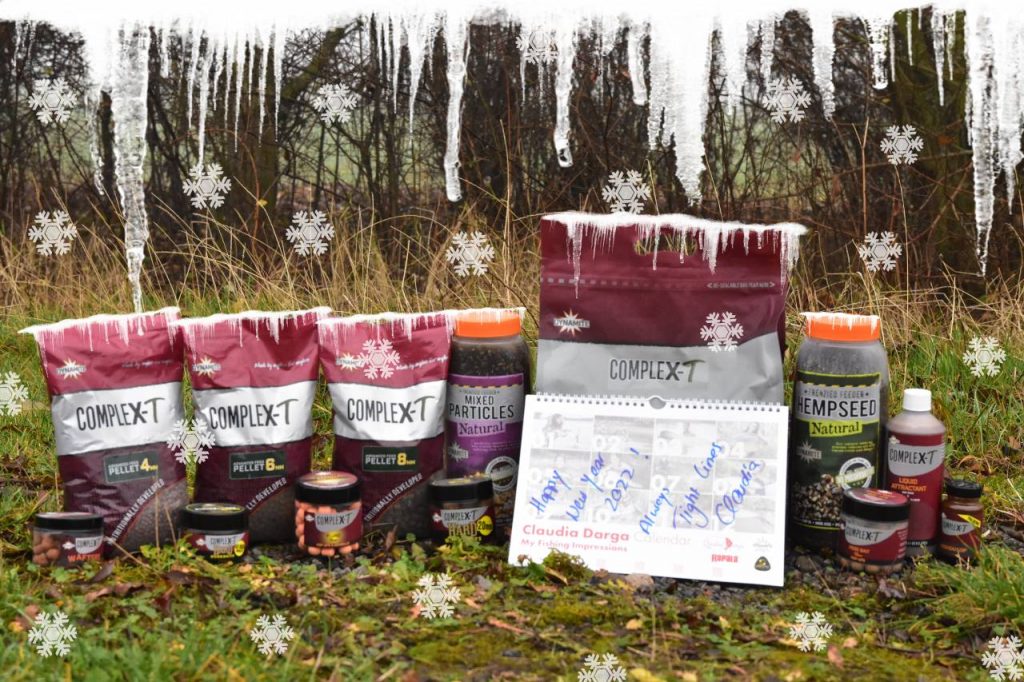 To be in with the chance of winning, you must first crack the code to our prize safe in our Xmas quiz… Here is how to do it!
HOW TO ENTER
Entering this year's Christmas competition requires you to participate in our Xmas Quiz.
Over the next 10 days, we will post a fishing related question each day on our Global Facebook page and Instagram page at 6pm.
Each question will give you a selection of three answers: A, B or C. Make sure you write down your answers as you will need to submit your 10 answers to the 10 questions to enter the competition!!!
SUBMITTING AN ANSWER
When the 10th and final question has been posted and you have your 10 answers, you have until January 4 to submit your final answer code in the COMMENTS section at the bottom of this page. Your answer should look something like this: A, A, A, B, B, B, C, C, C, C – for example.
Competitors who submit the correct combination will crack the code and be entered into a random draw to determine who wins the prize…
RULES
Only one entry per person.
All competitors must LIKE each question post on Facebook and Instagram and COMMENT their answer in the comments section.
The competition closes on January 4 at 12pm. The winner will be notified by email and on the Dynamite Baits Global Facebook Page.
Good luck everyone, Merry Christmas and have a fantastic New Year!
TERMS AND CONDITIONS
By entering this competition, the winner agrees to provide his/her/ their contact details for the purpose of transporting goods only.
Dynamite have the right to alter or remove this competition at any time.
This competition is in no way associated with Facebook or Instagram.